The Dallas Stars gave us every reason to be skeptical. Jim Nill's offseason felt too quiet for a team that made a Cup Final only two seasons ago. Early in the season, there was very little payoff for the acquisitions of Ryan Suter and a couple of penalty killers. The Stars struggled to find their footing due to a historic lack of offense, while John Klingberg expressed his disappointment over stalled negotiations for a new contract. Even Rick Bowness was on the hot seat, according to Elliotte Friedman. What could a quiet deadline do to help? It turns out, a lot.
Before digging into what happened, it's important to identify what did not happen. The Stars are not comfortably in a playoff spot because they figured out their "road demons" or suddenly started scoring more. They're now comfortably in a playoff spot because they're starting to play as a cohesive unit, last night's debacle against Vancouver notwithstanding. It wasn't that long ago when you could count Dallas' wins by whoever the star of the game was. Recall Jason Robertson's back-to-back hat tricks against Minnesota and Winnipeg in March, Jake Oettinger's sterling .937 save percentage for the month of February, or Scott Wedgewood stealing the game against Carolina. These were blistering efforts from single players rather than strategies and tactics brilliantly executed, which can work for a while. But really good teams should lean on all three.
Fortunately for Dallas, that's beginning to change. One of the biggest developments in recent games is how much better the Stars have been with Miro Heiskanen back and fully healthy. In fact, you have to wonder just how much of his mononucleosis was affecting him from the beginning. Before March 29, the Stars controlled only 48 percent of the on-ice shot attempts (where they ranked 20th), 50 percent of shots within the homeplate area of the ice (13th), and 50.5 percent of the shots we'd expect to become goals (14th). Since March 29, they've controlled 53 percent of the on-ice shot attempts (where they rank sixth), 53 percent of the shots attempted in the homeplate area of the ice (seventh), and nearly 56 percent of the shots we'd expect to become goals, which is good for fifth in the entire NHL. That's huge. But that's not even the best part.
Before getting into it, a good stat should never be treated as a fact so much as a useful marker—another way of helping answer a certain question. Since we're interested in Dallas' change in performance, we want to know whether the Stars are building momentum or are just catching the right breaks? A rolling average helps us answer that question by picking up trends—in this case, the average quality of shots (or "xG") Dallas has generated over their last 10 games and their corresponding positive or negative differential (specifically compared to their Central Division peers). Here's what that looks like.
You see that victory green bar trending above everyone else right there at the very end? That's Dallas. And if you follow that bar, you'll see the good news that Dallas has been trending upward since the 20-game mark. Their improvement of controlling shot quality for and against looks sustainable. They haven't ebbed and flowed like Nashville (the yellow bar), or St. Louis (navy blue). Colorado and Minnesota remain a cut above the rest, but no team is peaking as high as Dallas. Case closed, right?
Not necessarily. As with any information, it's important to look at specific evidence with a broad context. Dallas remains a team that can and should expect to struggle scoring. Their offense is buoyed entirely by Roope Hintz, Jason Robertson, and Joe Pavelski, who make up 44 percent of the goals the Stars have scored. In addition, performing well and performing well against good teams are two different animals, and only 11 of Dallas' last 23 opponents currently occupy playoff spots. A very good team can also be very flawed, and Dallas is that. While I don't think the loss to the Canucks last night represents a downward spiral, it's nonetheless reflective of their struggles on the road. (And yes, I'm aware of their 12-4-1 record over the last 17 road games. Their save percentage was sixth in the NHL during that stretch. I'm not saying goaltending saved their proverbial bacon, but a case could be made.)
Still, it's important to give credit where credit is due. It's easy to get lost in the tangible details of whether or not Radek Faksa should start overtime. (And, yes, I disagree.) But, honestly, who cares? Dallas doesn't have to worry about three-on-three in the playoffs. There will be plenty of time to argue over whether or not Faksa's usage is symbolic of the team's philosophy, but for now, the Stars are playing great as a team. If Norris Trophy voters were interested in anything other than plus/minus, reputation, and points, Heiskanen would be on the short list of favorites. Jamie Benn continues to put in yeoman's work, and not enough is said about Tyler Seguin, who has shaken off injury rust and a revolving door of linemates while making literal and figurative strides to reshape the player he once was. Quietly, he now has only four fewer goals than Pavelski. Even their special teams have performed well despite not yielding the desired results.
None of this is to say that the Stars should "like where they're at." The Western Conference standings are breaking so that it will be almost impossible for Dallas to secure anything other than one of the two available wild-card spots. As of Monday, HockeyViz's Micah Blake McCurdy gives them a 91 percent chance to play either Colorado or Calgary, the West's two buzzsaws. Both should enter the playoffs close to full strength, too: Gabriel Landeskog and Nazem Kadri are already skating for Colorado and on track to suit up for the postseason, while Calgary will only be missing Sean Monahan. Unlike Dallas, they'll have time to rest some of their key players with their spots now secure.
That means the Stars are on pace to battle either the most consistent team in the Central or the most consistent team in the Pacific, and they'll do it with more tired legs. This is hardly ideal. But, for now, they're not just on pace to make the playoffs; they're on pace to perform well, too. That's a pronounced upgrade from how things looked for much of the first half of the season, when the team often appeared to be spinning out of control. Moments like this are exactly what the Stars will need if they want to make a playoff run. Dallas might be coming together just in the nick of time.
Get our weekly recap
Brings new meaning to the phrase Sunday Funday. No spam, ever.
Author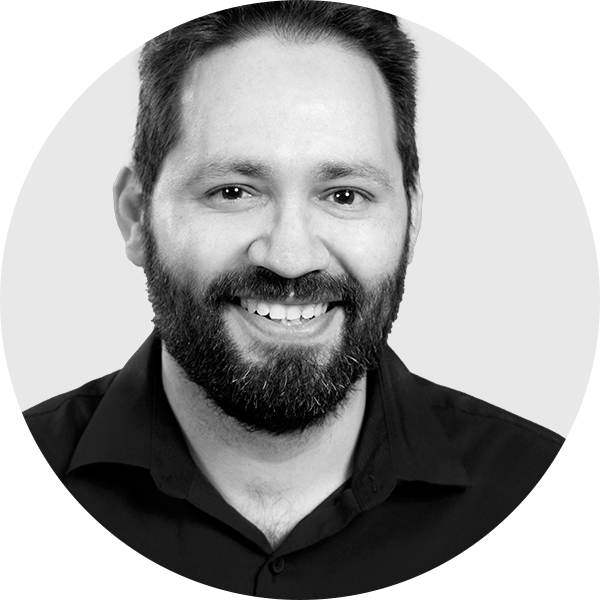 David Castillo covers the Stars for StrongSide. He has written for SB Nation and Wrong Side of the Red Line,…