Remember when the Mavericks started this season at 16-18? That was 36 wins and 12 losses ago. It's not exactly useful for the point I'm about to make, but bear with me.
No, the Rangers haven't jumped out to the most pleasant win-loss record, losing four of the first five (and having to dig out of a 6-1 hole in their lone victory). But it's not as if we're a Mavs-equivalent 40 percent into the club's schedule. It's also not as if 2022's position in the standings is the priority measure here.
Of course, the Rangers—at least those wearing the uniform—would suggest I might want to walk that last part back. Gone are the days when "process" was preached in the clubhouse. "Every message for me," Chris Woodward said as camp got underway last month, "is going to include the word 'win.'"
It's a relative term. Texas expects to win tomorrow when the Angels arrive in town and the three days after that before they head back out on the road. But that comes with a different connotation from when the White Sox, or the Mets, or the Blue Jays—who took two of three in their season-opening series against the Rangers and probably feel like it should have been all three—say the same. For those teams, the context spans 162 games and then some. For the Rangers, for now, it's simply about the next game on the schedule.
Even spending half a billion dollars in a week's time, as the season's first two series remind us, isn't enough to turn a 102-loss team into a contender. "Process" remains a mission statement for Rangers management. And if their goal is to see that the steps forward soundly outnumber the steps back, things appear to be going well. Consider the Opening Day lineups from last year and last week:
The only player reprising his role was Nathaniel Lowe (though his name changed in the interim, at Mom's insistence), hitting fifth and playing first base. The shortstop and second baseman are still hitting one through four—but now it's Corey Seager and Marcus Semien rather than Isiah Kiner-Falefa and Nick Solak, the latter of whom has shifted from cleanup hitter to the short end of a platoon. Like Solak, Charlie Culberson and Eli White are back but not as starters. One-time Silver Slugger Mitch Garver replaces Jose Trevino behind the plate. Adolis Garcia is coming off a 31-homer season, while last year's season-opening center fielder Leody Taveras is getting everyday reps in Triple-A. The offense that was dead last in OPS in 2021 now claims the fourth-highest mark in baseball, leading the league in runs after having the third-worst total a year ago. That's without Joey Gallo, the one huge loss from last year's group, who fetched four prospects at last year's deadline.
In the rotation, neither Kyle Gibson (2021) nor Jon Gray (2022) enjoyed a stellar Opening Day start, but Gray is younger, has twice as many years of club control (Gibson was never going to be around past the rebuild, at least not on his original Rangers contract), and a better track record. From a big-picture perspective, that one feels better, too. Dane Dunning and Taylor Hearn are no longer auditioning so much as establishing and looking to take the next step. Also a positive.
On the farm, we've already pointed out the growth of the Rangers' system, which has been buoyed by plenty of new names, but it's also worth pointing out that the best talents already on board are all a year closer to arriving in Arlington (other than Josh Jung, whose debut in Texas will be pushed back close to a year due to injury). The only homegrown player in the Game One lineup this year was 29-year-old Andy Ibanez, who is older than Seager. That needs to change, and it will. It's as foolish to get worked up about a few days of minor-league statistics as it is to worry about the season's first two major-league series, but lines like these at the upper levels of the farm system are at least grist for the optimistic Rangers fan's mill:
Triple-A Round Rock:

Starters Otto, Cole Winn, A.J.Alexy, and Jake Latz: 19 innings, seven runs (3.31 ERA), eight walks, 21 strikeouts
Taveras: .476 average and 1.262 OPS
Outfielder Bubba Thompson: .364 average and .864 OPS
Late reliever Nick Snyder: two perfect innings, three strikeouts
Double-A Frisco:

Starters Leiter, Cody Bradford, and Cole Ragans: 10-2/3 innings, three runs (2.53 ERA), four walks, 17 strikeouts
Duran: .364 average and .962 OPS
Don't get me wrong: Brad Miller's explosive start is fun in a Hunter Pence sort of way. But I'm more interested in where things go with Dunning, Hearn, White, Spencer Howard, Willie Calhoun, and Brock Burke—players competing to impact the team deeper into Seager and Semien's contracts. Same goes for Taveras attempting to redefine himself, and Leiter, Winn, and Smith working to barge their way into the picture.
I'm also intently interested in whether Lowe—who's probably out of name changes moving forward—is quietly on the verge of breaking out in what is just his second full big-league season. Seager and Semien are the pillars; what if Lowe establishes himself as a winning piece, too? What if the New Mexico native Garver and the Rangers are mutually interested in extending that relationship past 2023, by which time Jung will have settled in at third base? What if Smith—who played outfield for the first time as a pro on Sunday (after not playing it at all at LSU or, I suspect, at Catholic High in Baton Rouge)—or Duran or Davis Wendzel turns into a Chris Taylor-like weapon all over the field? What if Howard reclaims his top prospect status and joins Dunning, Hearn, Leiter, and Winn as candidates for rotation roles behind Gray and whatever impact starter the Rangers add in free agency next winter? We can certainly assume that the player the Rangers take third overall in this July's draft will be on a direct route to the lineup or rotation, with an Arlington ETA before either Seager or Semien is at the midpoint of his deal.
There's reason to believe that all of these things are possible, which in itself is a big difference from where things were a year ago. Optimism in a rebuild can be its own virtue. Tangible progress is an even bigger one, though, and in 2021 we saw it all over the diamond, across multiple levels. Compare this snapshot in baseball time to where the Rangers were just a year ago. That's the story of the first two series for me, not which team was credited with the comeback win in each of the five games kicking off the club's season.
Get the ItList Newsletter
Be the first to know about Dallas' best events, contests, giveaways, and happenings each month.
Author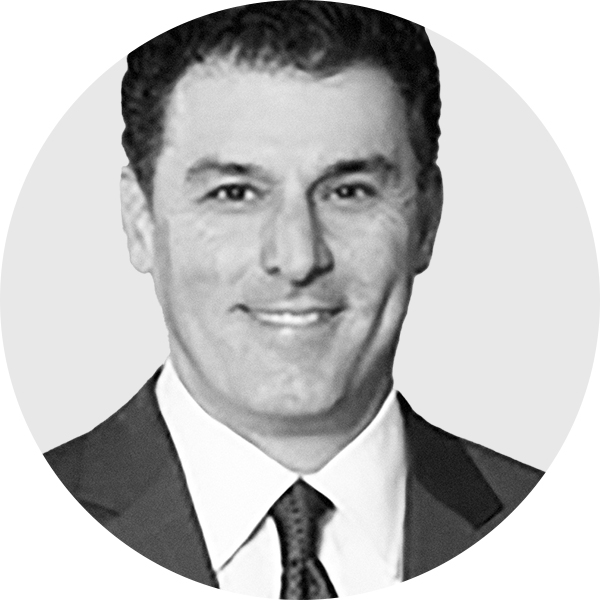 Jamey Newberg covers the Rangers for StrongSide. He has lived in Dallas his entire life, with the exception of a…