Tonight in the nation's capital, Spencer Dinwiddie will suit up as a Maverick, while Kristaps Porzingis dons the Wizards' red and navy. It marks the first time each player will square off against his former team after getting swapped for one another in mid-February. Given the avalanche of salacious news in our local sports scene over the last couple of months, I barely expect this to register as a juicy storyline, but it's worth pausing to consider how shocking it is that this deal worked this well, this quickly, for the Mavericks.
While conventional wisdom suggested that the Mavericks walked out of deadline day with a diminished roster, I was a bit skeptical that Dallas had truly "lowered their ceiling" much in the short term. Granted, that skepticism was based primarily on Porzingis missing a lot of games and requiring ramp-up time upon his returns. Having reliable replacement-level players who could simply be available would make this deal a push. My tepid positivity in no way accounted for Dinwiddie playing the best basketball of his career.
Dinwiddie and Davis Bertans made their Mavericks debuts on February 15, and since that date, the Mavericks have the NBA's second-best record at 15-5. It's unfair to simply divide the club's record pre-trade and post-trade because, after a 16-18 start, Dallas had already been trending way up during the month of January. There were a lot of factors at work: a new coaching staff acclimating, Luka Doncic returning from a long layoff (and in better shape), getting out of a widespread COVID outbreak, no longer suiting up guys named Charlie Brown Jr., etc. These 20 games mostly help us understand who the Mavericks are at this moment, then. But that's what we're concerned about with the playoffs approaching.
In these 20 games, Dallas is 12th in offense and 14th in defense per NBA.com. With few exceptions, the last 40 years of NBA history tell us that championship-level teams rank in the top 10 on both sides of the ball. The 2011 title team ranked eighth on both sides of the floor. This is the standard.
You might look at those numbers and wonder how a team sitting 12th on offense and 14th on defense posts the second-best winning percentage in the league. Well, in the 20 games post-trade, Dallas has found itself in "clutch" situations—defined as the score within five points in the final five minutes of the game—10 times. They're 9-1 in those contests. On the surface, this would seem bound for regression. Except, in the same stretch, the only team with a better overall record is Phoenix (16-4). The Suns have been in clutch situations in 13 of those games, winning 10, and I'm not hearing a ton of doubt about the Suns' ability to continue to win those types of games.
Nevertheless, we're talking about only 38 total minutes during this stretch, which means we shouldn't glean too much from the data. Time for the old eye test. Prior to the trade, the Mavericks never were able to leverage Porzingis' offensive talents in key moments, something that was less about his own skills than about how they meshed with Doncic's. Too often, maximizing Porzingis meant compromising what Luka—and, by extension, the Mavericks—did best: attack and finish, attack and kick to an open shooter, or attack and find another ball-handler to keep things moving.
No such problem exists with Dinwiddie. Not only can the Mavericks now play a cohesive style all 48 minutes, but Dinwiddie supercharges it. In late-game situations, the team now plays like it does the rest of the game. Since acquiring him, the team has surged from the 11th-most drives per game league-wide up to second. Instead of sublimating that around Porzingis late in games, Dallas can now just keep doing that. Winning 90 percent of your clutch games probably isn't sustainable, but we have tangible and intangible reasons to believe the Mavericks will continue to succeed at a higher clip with this iteration of the roster than the previous one.
The same optimism appllies to Dinwiddie's individual game. As a Maverick, he's shooting 38.6 percent (34 of 88) from beyond the arc after shooting 32 percent from deep for his career prior to arrival. There's probably some regression coming, but per Second Spectrum tracking data, his overall shot quality score (all shots, not just three-point attempts) has increased since arriving in Dallas. In Washington, just 21 percent of his shot attempts occurred at the rim. In Dallas, that number is up to 32 percent.
So Dinwiddie is getting to the rim more often and earning better looks from three. His presence turns the Mavericks into a more cohesive operation throughout games. And he's been available, too, playing in 18 of 20 games since joining the team, only sitting out the second night of back-to-backs for precautionary reasons as he continues to recover from ACL surgery last season. By my count, Porzingis played more than 18 games out of 20 just twice in his entire Mavericks career: once this season and once at the start of 2019-20.
Which means no matter how well Porzingis is playing in Washington or how ineffective Bertans has been to start his Mavericks career (although I've got reason to hope for better days in the playoffs), Dinwiddie's evolution from wild card to key piece in a quarter of a season makes this a massive win for the organization.
It also presents something of a good problem for the organization as they continue to build this roster, as Dinwiddie's snug fit will shape the perception—both inside and outside the front office—of Jalen Brunson and Tim Hardaway Jr.'s futures. Does the team need all three players around Doncic? Even if they do, can they afford to commit so many resources to them moving forward? At a minimum, Dinwiddie's play gives them options, as well as a safety net if Brunson winds up elsewhere in free agency this offseason. His skill set also goes a long way toward helping the organization understand what does and doesn't work with a Doncic-led team. It has helped them understand what sort of players to search for in the future.
If the entire goal of this operation is to win a title or three with Luka at the helm, the Dinwiddie deal has helped them progress further in that direction than any move since Doncic arrived four years ago. You can't ask for much more from a trade deadline deal than that.
Get our weekly recap
Brings new meaning to the phrase Sunday Funday. No spam, ever.
Author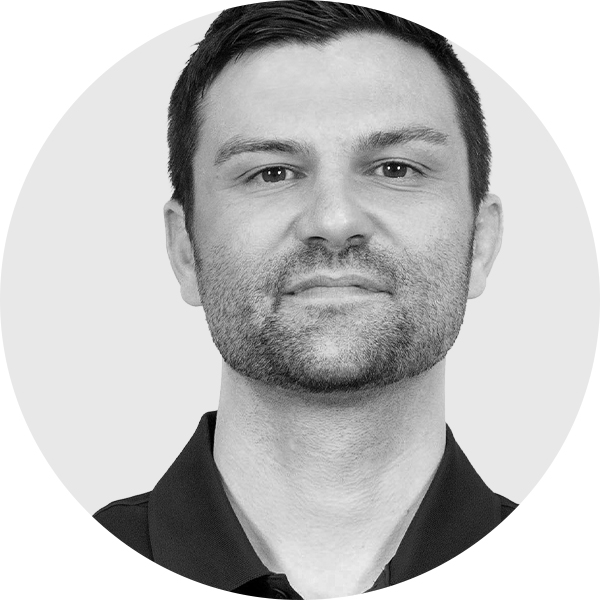 Jake Kemp covers the Cowboys and Mavericks for StrongSide. He is a lifelong Dallas sports fan who currently works for…