I'll be honest: the thing I'm most excited about in the 2022 season is that we're having a 2022 season. After the COVID-shortened 2020 campaign, we'll get a second consecutive 162-game season this year, which for a while was far from a lock.
Thankfully, we have labor peace, and after a truncated spring training, we have baseball. The Rangers get things rolling Friday in Toronto against the Blue Jays, who may have had the second-best winter of any team in the American League after Texas.
So, aside from baseball itself, what has me most pumped about the (full!) Rangers season that's about to kick off? Let's go nine.
1. This year's list of promotional giveaw Corey Seager, Marcus Semien, and Jon Gray. OK, not exactly revelatory, but it would be pretty flimsy to start this list any other way. The trio signed for a collective $556 million of Rangers ownership's money on December 1, hours before the lockout froze the game and dampened the kind of offseason electricity the franchise hadn't generated in 34 years. The Rangers hope that Gray, who will pitch Friday's opener, is the next few years' version of the Mike Minor/Lance Lynn/Kyle Gibson moves that ranked among the game's best free-agent pitching deals since Texas was last a playoff team. This time, the idea isn't to get underpaid production out of the veteran just to trade him for prospects. Signing Seager (10 years) and Semien (seven years) to mega-contracts is a statement that the organization is serious about winning.
2. Mitch Garver hitting behind two of them and catching the other. There have been many offseasons—including the winning years—when trading for Garver, one of the league's top catchers when healthy, would have been the headline move. This year, it's almost unsung, which is in no way an indictment of one of the game's best offensive backstops. Picking Garver up for Isiah Kiner-Falefa and pitching prospect Ronny Henriquez reshaped the depth chart in another way, too, by precipitating the trade of fan- (and pitcher-) favorite Jose Trevino to the Yankees and cementing Jonah Heim as the No. 2 catcher. The outcome, at least on paper, is the Rangers are stronger up the middle than they've been in a decade.
3. Third base. The excitement over Josh Jung's much-awaited debut in Arlington will be delayed a year due to the 24-year-old's (non-throwing) shoulder injury, but it creates an opportunity for a promising, versatile player to get loads of at-bats to prove that he can be part of things when the team is back in contention. To start the season, that'll be Andy Ibanez, whose .756 OPS last summer was among the season's pleasant surprises. But if Ibanez falters—or even if he doesn't, given that the 29-year-old is actually one of the older players on the team—the way the club used Josh Smith (who came over from the Yankees in the Joey Gallo trade) and Davis Wendzel (who shared Big 12 Player of the Year honors with Jung in 2019) in camp suggests there's a greater-than-zero chance that either middle infielder could earn his own debut this summer at the hot corner.
4. The Frisco and Hickory rotations. Cole Winn will make starts for Triple-A Round Rock, while Larson Kindreich leads an interesting group with Low-A Down East. But, man, in between those two levels, you can squint and imagine a wave of starting pitchers who could go every fifth day in Arlington before long (or help key buyer-oriented trades). Right-handers Jack Leiter, Zak Kent, and Tim Brennan and southpaws Cody Bradford, Cole Ragans, and Avery Weems are among the pitchers who could work as starters for Double-A Frisco, but the High-A Hickory unit may be even deeper in upside, with righties Owen White, Ricky Vanasco, and Tekoah Roby leading a group that also includes Mason Englert and Kevin Gowdy, and maybe eventually lefty Robby Ahlstrom, the second piece from the Yankees in this weekend's Trevino trade.
5. Dustin Harris. The cliche of the jump to Double-A being the toughest in baseball is about to be put to a test, a situation on which I'll be keeping a close eye. Harris, who came over from Oakland when the Rangers traded Minor in 2020, played his first full pro season in 2021, and it was an insanely productive one. There was talk last summer of pushing the 22-year-old to his third level of the season, but the club held off, instead saving his introduction to Texas League pitching for this month. The career corner infielder is now a corner outfielder, partly because the Rangers believe his athleticism fits best on the grass but also because the path to the big club appears to be a cleaner there, too. Signing Seager and Semien and acquiring two years of Garver are huge positives, but the Rangers will need to develop cost-contained players around them in order to become a consistent winner. Harris's out-of-nowhere 2021 suggests he has the potential to fit the role. This year will tell us a lot.
6. Brock Burke. Some insist that making a trade with Tampa Bay is a personnel death sentence, but maybe involving a third team is the loophole. The Rangers sent Jurickson Profar to Oakland before the 2019 season and got the Rays involved to maximize their return, which was headed by A's infielder-turned-outfielder Eli White and the Rays lefty Burke. The latter made three very good starts in his major-league debut for Texas that August (three runs over 18 innings) before hitting a wall. Then he had shoulder surgery that wiped out what there was of the 2020 season. Burke's 2021 Triple-A season was short on results (5.68 ERA) but featured an uptick in velocity and strikeout rate, and he's turned a standout camp into an Opening Day role in the bullpen. The Rangers are likely to use him much like they use Kolby Allard by deploying him in early, multi-inning relief. But there's upside for more, and I wouldn't rule out the possibility that he eventually works his way back into the rotation mix, which was the idea when the Rangers dared to deal with the Rays three years ago.
7. Nathaniel Lowe. The arrival of bench coach/offensive coordinator Donnie Ecker and hitting coach Tim Hyers brought a couple of master mechanics to work on Lowe's swing, which has been susceptible to velocity up in the zone. It's not as if Lowe has been a disappointment: in his three big-league seasons, he has posted an OPS+ of 107, 109, and 113, respectively, where 100 represents league-average, park-adjusted offense. But the Rangers traded for him 16 months ago believing there was more power to be unleashed, and they still have five years of control remaining on his deal. He won't have that long to figure it out, which is where Ecker and Hyers come in. The 26-year-old has quietly had a nice camp, hitting .370 with a 1.000 OPS in 27 plate appearances and noticeably refraining from his typical practice of taking spring training pitches to a fault. An uptick in power and an answer for the hole in his swing that opposing pitchers have been exploiting could turn him from an above-average hitter into a very good one and provide the Rangers' lineup with a second high-end lefty bat after Seager for what would amount to the entirety of Lowe's prime.
8. Taylor Hearn. He was a National, then a Pirate, now a Ranger. He was a starter, then a reliever, now a starter again. At last, the 27-year-old heads into a season with a clear role: he's going to start the Rangers' fourth game, which happens to be the home opener. With Trevino gone, the Royse City native settles in as perhaps the team's leader in the Guy You Root For category. As a big lefty who has appeared to be on the brink of breaking through, seeing Hearn mature into a steady midrotation fixture would be a huge development for a group that's long on options but short on dependable production after Gray.
9. July 17. The Rangers pick third in the amateur draft, and if all goes according to plan, this will be the last year in a while they'll have a selection that early. Which means this should be their best chance for a long time to select a player who slots into the very top tier of their farm system, which has already elevated itself into baseball's top 10. It's easy enough to imagine Leiter and Winn joining the rotation before long, with Jung, Smith, and Harris impacting the lineup. What about adding a long-term center fielder like Elijah Green or Druw Jones to advance the up-the-middle renovation? An arm like Dylan Lesko to boost the future rotation? Termarr Johnson or Brooks Lee, whose plus-plus bats make their defensive fits an afterthought?
I'm focused right now on looking forward to 2022, but you'll forgive me if I'm peeking through a much wider lens every now and then. This season should go better for Texas than the last couple at the major league level, but we'd be cheating ourselves to focus only on that. A better 2022 could be the prologue to something worth anticipating far more.
Get our weekly recap
Brings new meaning to the phrase Sunday Funday. No spam, ever.
Author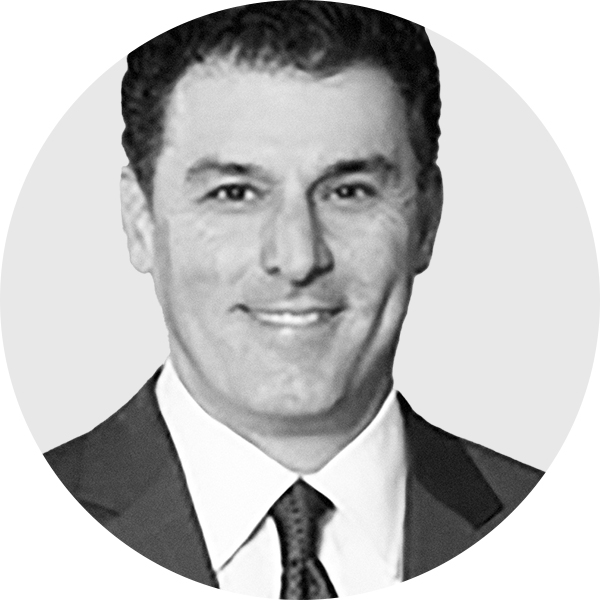 Jamey Newberg covers the Rangers for StrongSide. He has lived in Dallas his entire life, with the exception of a…