The 6-foot-5 Brad Alberts stepped up to the tee box on No. 1 of TPC Craig Ranch with a calm demeanor. After all, the president and CEO of the Dallas Stars knows his way around a golf course. A few short years ago, Alberts notched a 69, 3-under, at Vaquero Golf Club in Westlake.
Throughout the afternoon round he and I played, the sky was overcast and the wind was howling, topping out at nearly 30 mph. It didn't seem to bother Alberts' game too much, beyond forcing him to turn his hat backwards for part of the day. He struck his first ball down the left side of the fairway, but seeped into the left rough—one of his few tee shots that didn't find the fairway. But the pure swing was enough to impress, especially for someone who says he spends 90 percent of his time at the American Airlines Center in Dallas or the Stars' headquarters in Frisco.
As detailed in this feature story for D CEO by Peter Simek, Alberts began his career with the Dallas Stars as a ticket salesman, earning just $12,000 year. He was named president and CEO in 2020, succeeding his longtime predecessor Jim Lites. As we played on, Alberts departed holes 1 and 2 logging bogey-par. Looking out from the tee box on hole 3—a slight dogleg to the left with a creek splitting the fairway, he and I were presented with two opposite strategies—a 250-yard layup to the right or a 300-yard attack shot flying over the creek to the left. Before cranking away, I asked: "In the time between working as an entry-level employee to now leading the Stars' business operations, how have your leadership strategies sharpened?"
"I've learned that patience is key," he told me. "You have to be patient with yourself and you have to be patient with those you lead. It especially came to light in the last few years: if you were impatient with the process and you were impatient with your people, irritation most likely set in … because [life] was just making shit up for everybody.
"I've learned collaboration and really good people will take you a long way," Alberts continued. "You have to let your people feel welcomed. Let them know they're valuable in the planning, execution, and vision of the company. Let them have equity in the company. I'm never going to be a know-it-all, dictatorial leader. It's really important as a modern-day leader you create a collaborative culture."
The hockey exec, who leads a franchise that employs more than 900 people—took the layup; I took the more aggressive approach. Sometimes aggression pays off, sometimes it doesn't. Alberts won the hole. For the Stars' business operations, however, Alberts says the franchise is now on the attack. I ask him about the team's growth.
"Our team right now is battling in the middle of the league, trying to grab a playoff spot," he says. "But we feel like we have a team that can battle in the playoffs, we just have to get there. And our business strategy depends on the performance of the team.
"But so far this year we've come back from the pandemic really well. Sponsorship is way up, the tickets are good—but we still have runway there. The arena's come back strong. We're gonna do 50 concerts at the AAC this year, so the third party business is great. Revenue wise, we're looking at 100 percent year over year growth."
Throughout the day, Alberts maneuvered the greens at TPC Craig Ranch with ease. Three-putts were pretty much nonexistent, and the putt of the day came off the face of his PXG putter from the fringe of the 14th green from roughly 35-feet away with the perfect pace. As we watched the birdie putt roll into the cup, Alberts didn't seem too surprised.
He carries himself with a swagger, but doesn't talk a big game. He lets results speak for themselves. As the leader of the Stars, he has the same demeanor. The Dallas market is rich with sports icons—Jerry Jones, Mark Cuban, we know the list. In a football-crazed town, Alberts is trying to move hockey up to the top of the list for DFW sports fans. I ask how he balances competing for market share with local teams and fostering meaningful partnerships with them.
"If the Stars take care of business, we do not have to worry about competing with other sports teams in the market," he says. "We're all cheering for the Rangers, for the Cowboys, and obviously we have a more emphasized partnership with the Mavericks, so we are cheering for them as well.
"Dallas is a big sports town. We have the Byron Nelson—we're playing on the course right now that will host it—so Dallas has a lot going for it. But for the Stars, we have to be compelling. Hockey can easily get trapped in being the afterthought sport of a town. So, as a leader, I have to think big—it's why we pursued the Winter Classic. I want to be the biggest and host the biggest. And in order for us to succeed as a franchise, we have to be good, we have to be competitive—and right now we are right there."
I ask him to elaborate on his marketing strategy, built around "Texas hockey," and what it means.
"In all other major sports in Texas, there are multiple teams—multiple basketball, multiple football, and multiple baseball teams," Alberts says. "We're the only professional hockey team. Texas is our state, and we're going to grow this game throughout the state and globally. We are growing the game for kids [with eight rinks throughout North Texas] as well as growing diversity in the game. We need more Hispanics and we need more African Americans enjoying hockey, so we are reaching out to those communities.
"Late in March, we hosted the [2022 Amerigol LATAM Spring Classic], and it was amazing. We hosted more than 100 hockey players representing Argentina, Brazil, Colombia, Puerto Rico, and Venezuela; and we will continue to do that for years to come. It's not elite level talent, but that is by no means what we're shooting for. We're trying to grow the game, we're trying create an access point, and our rinks in Dallas are the perfect place to do just that.
"And continuing that, the Stars would like to play games in Mexico. We want to be Mexico's team. I don't think we're ready to build a rink just yet, but it's certainly not far off. We just had Hispanic Heritage Night at the AAC, and next year we are going to double down on that effort."
Alberts' effort on the course exceeded mine. After all, the Stars exec has swung the sticks longer (25 years) than I've been alive (22 years). As a member of Generation Z, my attention span can be unfortunately short at times. As a result, sports leagues are having to tailor content to the "TikTok generation." I ask Alberts to weigh in on the future of sports media and how hockey is preparing for a potential shift.
"Sports media and sports tech is definitely evolving as we speak," he says. "I think right now everybody's trying to work through the convergence of the old sports media model with the modern day direct-to-consumer streaming. Consumers watch what they what, how they want, and when they want it. Mark [Cuban] said the other day, TikTok-like presentation is the future of sports media, and I'm not sure if I agree with him. I'm not sure if that is really going to happen, but the future in this realm is hard to predict because everybody has a different say on it. I do think over the next three to four years, where we watch games is going to be foreign to where we watched them 20 years ago."
As we walked off 18, where luxury grandstands are currently being installed for the upcoming Byron Nelson tournament, Alberts generously tipped our caddie and emphasized his gratitude. It aligns with what his predecessor Lites had to say about him, "He's good with people, he is a good listener, and has an engaging personality—and those are all traits he's had since he was in his 20s."
Before our departure, I had to ask: "Are we going to see the Stars in the playoffs this year?"
"We'll probably need 95 or 96 points," Alberts says. "So as along as we win at home … yes."
Get the D CEO Newsletter
Stay up to speed on DFW's fast-moving business community with weekly news reports, interviews, and insights.
Author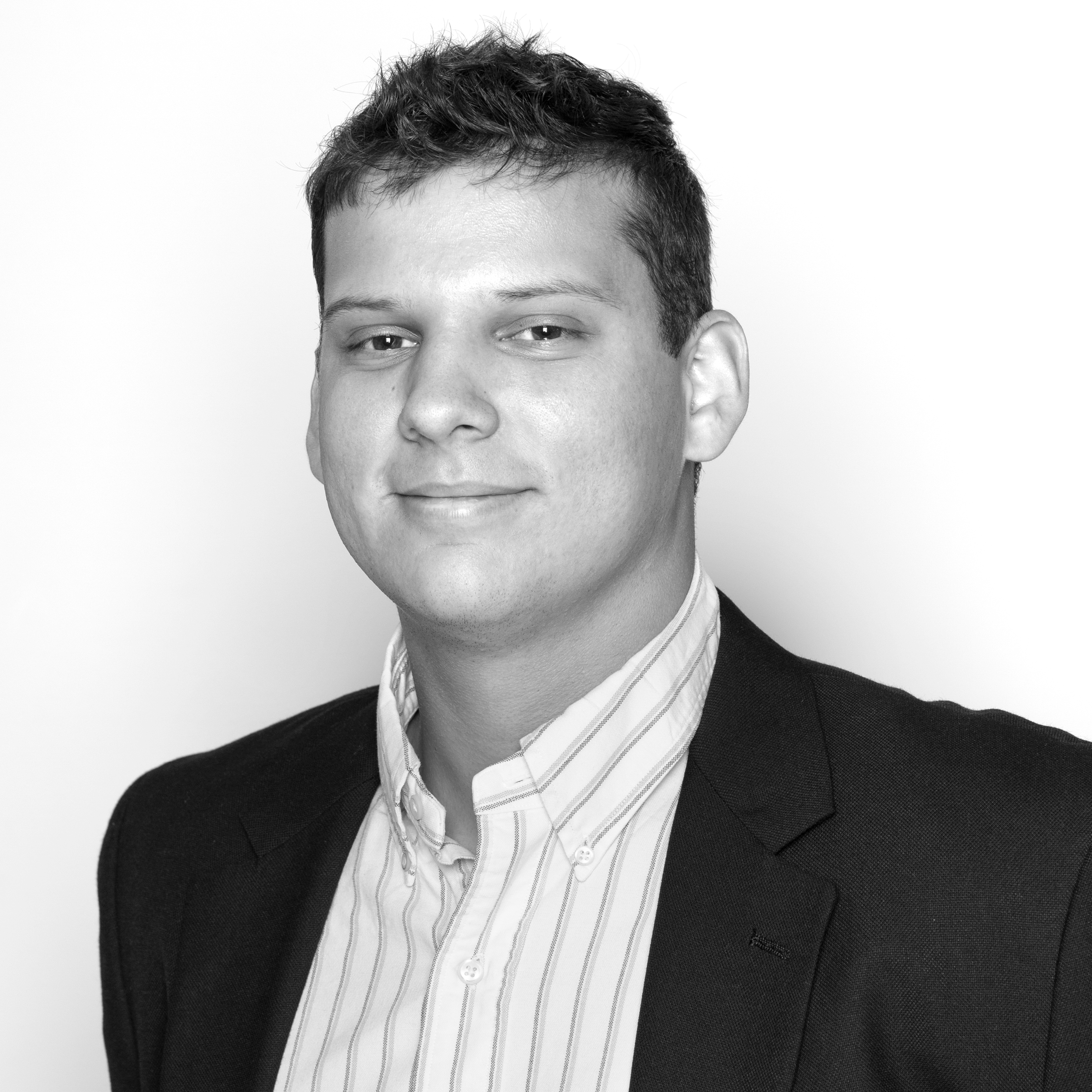 Ben Swanger is the managing editor for D CEO, the business title for D Magazine. Ben manages the Dallas 500, monthly…