Ted Lasso is a lightning rod. Some love its positive message and feel-good vibe. Others take it as simpleton homespun wisdom in a world of real issues. Whatever your take, Ted Lasso has had an impact on this year's Dallas Mavericks. Jason Kidd calls Frank Vogel his Ted Lasso, and the two years Kidd spent under Vogel in 2020 and 2021 were essential in transforming him from the head coach who left Brooklyn and was run out of Milwaukee into the one who has remade the Mavericks this season.
We didn't have much proof of concept back in June when Kidd was hired, which made the reaction mixed at best. I was completely on board with the hiring; he was my first choice to get the job. But that opinion was not widely shared, and understandably so. Kidd's track record as a player is unquestioned. His track record as a coach left something to be desired. Kidd walked right into coaching the Nets mere days after his playing career ended—in retrospect, far too soon. He got Brooklyn to the playoffs but sparred with assistant Lawrence Frank along the way, and ultimately left for Milwaukee after just one season.
There were positives in his time leading the Bucks. Milwaukee's defense improved to a top-five unit in his first year (sound familiar?), and he is credited with developing Giannis Antetokounmpo by helping get the ball in his hands more often. He also refused to abandon a blitzing style of defense that was figured out, and as Mirin Fader's Giannis: The Improbable Rise of an NBA MVP revealed last summer, his people skills left plenty to be desired. Giannis may not have wanted Kidd to go when he got fired, but that was a minority opinion.
After two failed stints with the Nets and the Bucks, Kidd knew his next head coaching stop had to work, or his career on the sidelines could very well be over. So rather than try to position himself immediately for another job running a team—one he was unlikely to earn anyhow without some time on another coach's bench—Kidd went to Los Angeles and spent two years as an assistant under Frank Vogel with the Lakers. He learned two key lessons along the way. One, how to deal with a superstar in LeBron James. Two, how to chill. "Don't worry about the small stuff," Kidd said of what he learned from Vogel. "If there's something to address, address it." 
Both shaped Kidd's evolution into the sort of communicator he wasn't before. Today's NBA is a relationship business. Rick Carlisle, for all his tactical brilliance, embraced tension in his coaching style, and it eventually wore thin. His relationship with Luka Doncic was broken, and a major qualification for his replacement would his capacity to earn Doncic's respect. Four years ago, Kidd wouldn't have been that person. But his growth in Los Angeles, his familiarity with the organization, and Doncic admiring him for playing the game at the highest level all made him the choice. Now, with Dallas on the verge of securing a top-four seed in the Western Conference playoffs, Kidd has rewarded the organization's faith.
Mavericks owner Mark Cuban told me he's noticed three keys behind Kidd's transformation of the Mavericks. First, he says, "JKidd's calm in-game has been incredible." Case in point, Kidd was ejected from his first game all season Friday night in Washington. Most coaches are tossed to an early postgame adult beverage by the end of October. It bleeds over into his coaching, too, such as how Kidd doesn't call timeouts when the opposing team is making a big run. Like Gregg Popovich and Steve Kerr, Kidd wants his players to learn how to play through a bad stretch. "The dress rehearsal is that there are going to be times that things don't go well," he told Mavs.com's Eddie Sefko earlier this season. By way of example, he brings up a game against Oklahoma City in which Dallas was on the bad end of a 17-2 run yet Kidd refused to blow his whistle. "I'm not taking a timeout. We got to figure it out on the floor. There has to be growth. … Do we have to take a timeout? Can we figure it out? Can we coach ourselves as players to stop a run or start a run? That's just maturity and trust and communication with the group on the floor."
Second, Cuban says, "[Kidd's] in-game strategy has grown by leaps and bounds." On a big-picture level, that's evident in his approach of using the regular season as one big laboratory for the playoffs, be it schemes, rotations, or play calls. The Kidd of old stuck with ideas that stopped working, like that blitzing defense. This year's version is more malleable, such as going to zone defense at key moments. Just last week against the Jazz, in arguably the most important game of the season, a late Rudy Gobert scratch caused Utah to go small and switch everything. The Mavericks spent the first quarter out of sorts on offense, but Kidd stayed calm. He adjusted by increasing the pace offensively, telling his players not to hold the ball for too long and to attack the preferred matchups on the switch and find the open guy. The last three quarters opened the game up for the win.
In the recent blowout loss to the Knicks, Kidd challenged a call late in the second quarter that had little chance of being overturned. He expected the call to work against him, but as a source would later tell me, he was throwing anything he could against the wall to see if he could change the momentum. (Yes, Jake Kemp, momentum exists. Just because you can't measure it, doesn't mean it doesn't exist—but I digress.) It didn't work, but there is a method to the madness. 
Lastly—and, I think, most importantly—Cuban told me, "His ability to get every player to understand, accept, and grow their roles has been amazing." When Doncic signed his extension in Slovenia this summer, he was clear about what he thought were the keys to success for the Mavs: chemistry and trust. Whether it's a formal structure like the team's new leadership council or informal conversations borne out of being approachable, Kidd deserves credit for re-establishing a culture of openness and honesty after the dysfunction of recent years. That's the foundation for his message getting across on the court. This is a team with one superstar surrounded by role players, and that construction has no chance of working without those role players buying in to a multi-pronged approach: knowing your role, embracing your role and executing it correctly. 
These players do all three things, from long-tenured Mavs like Dorian Finney-Smith raising their games to newer ones like Spencer Dinwiddie adapting on the fly. The latter, in particular, points to his head coach as the reason he's fit in so seamlessly after a midyear trade. "Credit goes to Coach Kidd in terms of paring me down and simplifying things," Dinwiddie told the Mavs' Dwain Price. "I know that I kind of have a cheat sheet. Whereas they may be calling [plays] from nine different things, I'm calling from, like, four." The players deserve plenty of credit, as well, beginning with Doncic leading the charge in the teamwide commitment to defense. Luka's MVP-like play of late, Dinwiddie re-discovering his Nets form, Doe-Doe doing Doe-Doe things, Dwight Powell bringing that pre-injury vertical game—all of that plays a role in this team's success. 
But none of those things were as widely doubted as Kidd ever becoming a top-flight coach in this league. He's on his way toward becoming exactly that—I believe he should be among the top-five in Coach of the Year voting—which means Cuban and Nico Harrison's faith (and, OK, mine, too) has been rewarded. 
That's only happened because Kidd changed. He took one of Lasso's better maxims—"Don't let the wisdom of age be wasted on you"—to heart by learning from his failings in Brooklyn and Milwaukee. More important, he soaked up all he could from his own Lasso, Vogel. This is only the beginning of his tenure in Dallas, and the definition of success will only become bigger with each passing season. But in Year One? Kidd has more than met it. And it's hard to overlook that any longer. 
Get the ItList Newsletter
Be the first to know about Dallas' best events, contests, giveaways, and happenings each month.
Author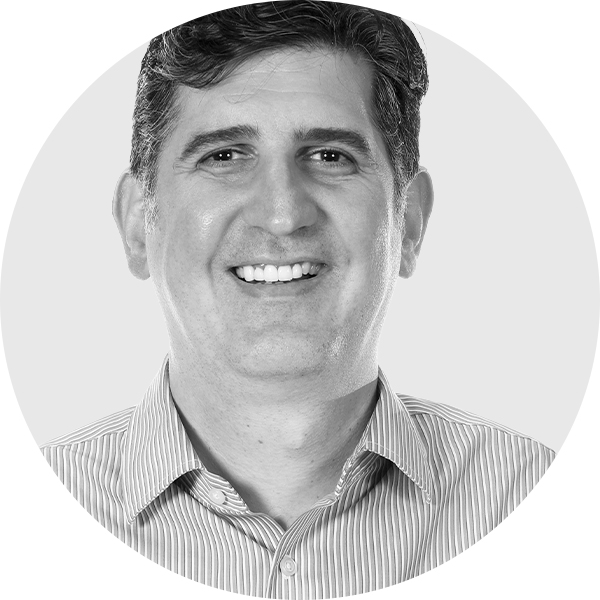 Brian Dameris writes about the Mavericks for StrongSide. He is the former Director of Basketball Development for the Dallas Mavericks…