We call baseball's offseason the "hot stove," and the metaphor has never been more apt. Most years, the business of revamping and replenishing rosters between the end of one season and the start of the next is a four-month chess match: an exercise in stealth and leverage and guts—and patience. Teams negotiate with players. Teams negotiate with teams. Agents navigate. Fans find the nearest heating apparatus to gather around, daydreaming with like-minded diehards of trades and free-agent deals—franchise-altering moves—that are sure to make things better for their teams.
But this offseason, we weren't treated to the typical GM meetings/non-tender deadline/winter meetings/Rule 5 draft/free-agent musical chairs/"pitchers & catchers report" progression. We were robbed of the familiar, drama-building ramp-up from the World Series to spring training that promises yet another Opening Day is around the corner.
Things got started well enough. The Rangers shook the baseball world with an electric Corey Seager-Marcus Semien flashbang just after Thanksgiving, giving Texas fans a moment of excitement and optimism the likes of which they hadn't experienced in five years. They added Jon Gray and Kole Calhoun, too, to bring their total outlay to over half a billion dollars.
Then, the void.
For 99 days, manager Chris Woodward couldn't talk with Semien about his vision for the veteran's place in the lineup and in the clubhouse. He couldn't reminisce with Seager about their days together in Los Angeles with the Dodgers. The coaching and training staff couldn't supervise and monitor Jonathan Hernandez, Eli White, or Ricky Vanasco in their comebacks from injury. Jon Daniels and Chris Young couldn't engage other teams to continue executing the build.
Then, the chaos.
Once the lockout was lifted, the Rangers were among the first teams to move, agreeing to terms on Friday with lefthander Martin Perez to give the back of the rotation a boost. The next day, they traded Isiah Kiner-Falefa—who'd been expected to be the starting third baseman on the heels of prospect Josh Jung's shoulder injury—to the Twins, along with pitching prospect Ronny Henriquez, for catcher Mitch Garver. Sunday, the Rangers rested (while the Twins flipped Kiner-Falefa to the Yankees). They were back at it Monday, announcing non-roster deals with veteran pitchers Brandon Workman and Matt Moore and outfielder Jake Marisnick.
They aren't done, either. And with three weeks to go before the club opens its season in Toronto, there's little room to breathe. Players need time to round themselves into game shape and assimilate into new surroundings, and it stands to reason that much of what the organization feels it must do to ready itself for this year's 162 games will happen in the next week to 10 days.
So, what are we talking about? What might still be cooking on the local hot stove?
At the moment, if the Rangers were to make no further changes, the 26-man roster might look something like this:
C: Mitch Garver
1B: Nathaniel Lowe
2B: Marcus Semien
SS: Corey Seager
3B: Andy Ibanez
LF: Nick Solak
CF: Adolis Garcia
RF: Kole Calhoun
DH: Willie Calhoun
Bench: one of Jonah Heim/Jose Trevino; Yonny Hernandez; one of Zach Reks/Joe McCarthy; one of Leody Taveras/Eli White/Jake Marisnick
Rotation: Jon Gray, Dane Dunning, Taylor Hearn, Martin Perez, Glenn Otto
Bullpen: Joe Barlow, Jonathan Hernandez, Jose Leclerc, Brett Martin, John King, Kolby Allard, Josh Sborz, Nick Tropeano
Realistically, 2023 is probably when the front office privately expects the club's first real pennant race since 2016. So while Texas will likely add several more non-roster candidates and maybe even a one-year stopgap or two, opportunities remain (both on the market and on the roster) to target another player or two who will be here in 2023 and beyond.
Let's start at third base and get that one out of the way. Jung's injury was to his non-throwing shoulder, and shouldn't be a long-term concern. It's probably fair to pencil him in at the hot corner for the bulk of 2023 and long after that. But for 2022? We all assumed that would be Kiner-Falefa's spot. I was very wrong (and yet, eerily, right?) two weeks ago when I wrote "don't expect Kiner-Falefa to be traded in the next month to the Yankees, A's, or Twins," though I did qualify it by adding "unless a trade were to come their way with just too much long-term upside to pass up." In the Rangers' estimation, that happened once Garver, among the game's best offensive catchers, was on the table.
Now there is an opening at third base, if (probably) only a finite one. Hernandez doesn't hit like a third baseman and Solak doesn't field like one; each is best suited in a different role. Whether Ibanez can hold the position down defensively is an open question, but maybe less so after the 28-year-old pleasantly surprised both at the plate and with his glove last year in his 76-game big-league debut.
Unless Texas were to spend very big on Kris Bryant—with the idea that he would play third this year and then left field for the next four or five—or trade for the Mets' J.D. Davis and his three years of control, chances are Ibanez is asked to fend off a journeyman type who isn't here yet (I mentioned Charlie Culberson, Jake Lamb, who just signed with the Dodgers, and Travis Shaw as candidates in that Kiner-Falefa piece, and Kyle Seager apparently intends to remain retired). Such a scenario would leave the Rangers hoping Ibanez wins the job and keeps it warm until Jung returns either near the end of the season or (much more likely) in 2023.
We now backpedal 150 feet and consider the Rangers' situation in left field. With the draft-pick compensation rules in place for one final winter, I just can't imagine Texas signing Nick Castellanos or Michael Conforto and forfeiting a fourth-round pick (plus associated bonus pool money) after already surrendering their picks in rounds two and three with the Seager and Semien additions. Japanese star Seiya Suzuki is signing with the Cubs, and Kyle Schwarber with the Phillies. Jorge Soler would add big offense (and a potential trade piece), but isn't an ideal defender.
Marisnick is not the answer (even though I tried to will him into a Rangers uniform once before and then another time and then another time and then another time); he's a late-inning defender with a little pop who would be overexposed in a role any bigger than that. Conceptually, a trade like the one Seattle made Monday to get Jesse Winker from the Reds would have fit nicely in that the cost to get him from Cincinnati was dramatically reduced by the Mariners' willingness to take third baseman Eugenio Suarez and the roughly $35 million he's owed through 2024. But the Suarez money would have been problematic past 2022 without a place to play him, and the idea makes even less sense if the Rangers were asked to part with, say, Hearn, Taveras, Cole Winn, and a fourth player (a roughly equivalent package to what Seattle paid).
Pittsburgh's Bryan Reynolds and Arizona's Ketel Marte would be even more cost-prohibitive in terms of prospects. The Padres would love for someone to take Wil Myers, but unless they're willing to put a premium prospect like outfielder Robert Hassell in the deal, you'd think they'd have to pay virtually all of the $23.5 million Myers is guaranteed through a 2023 buyout to get another team's attention—particularly one not expecting to win this year.
How about Ramon Laureano from the stripping-down A's, now that Cristian Pache (part of the Braves' package to get first baseman Matt Olson on Monday) will be expected to settle in as their new center fielder? Yes, there are 27 days remaining on Laureano's league suspension for PEDs, and, yes, he's coming back from season-ending hernia surgery. All factors considered, the cost shouldn't be terribly high, and I've proven with my asinine Marisnick spitballs over the years that I have an unhealthy worship of outfield defense. Laureano is still just 27 and can do some things offensively as well.
There will surely be another veteran reliever or two brought in as well, like last year's addition of Ian Kennedy (he's already signed with Arizona) who can add stability and leadership (and trade value) to the bullpen. But Texas isn't going to pay in the millions for anyone in that role.
The rotation, though, is another story. Perez was the first addition but probably not the last. With Clayton Kershaw no longer an option for 2022, the ideal situation would be to target and land an undervalued starter on a multi-year deal, giving the pitcher an opportunity to redefine himself in Texas the way Mike Minor, Lance Lynn, and Kyle Gibson all did (and they hope Gray soon will do). Could Tyler Anderson be that guy? The 32-year-old has pitched in relative obscurity in a six-year career in the Colorado, San Francisco, Pittsburgh, and Seattle rotations, offering league-average results.
What if we get creative and greedy, and bounce a bigger idea off of Oakland, offering righthander Owen White, one of infielders Justin Foscue and Ezequiel Duran, and an older pitching prospect like Kyle Cody or Jake Latz for righty Frankie Montas (controllable for two seasons) and Laureano?
The alternative to finding a veteran starter for the upper half of the rotation is going with a younger group, mixing in pitchers like Allard, Latz, A.J. Alexy, Spencer Howard, Yerry Rodriguez, Cody Bradford, Zak Kent, and, if healthy, Cody and Brock Burke. (Not Jack Leiter, and most likely not Winn, either, at least until the second half.)
Or—and I'm going to file this story with my editor before I think too much more about this, because I'm liable to scrap the first 90 percent of my draft and make this the lede if I'm not careful—the Rangers could offer two years and a not-insignificant amount of money to Zack Greinke, whom I coveted once upon a time in a way (and in a volume) that Jake Marisnick can only dream of.
Capping this month of chaos with, say, Charlie Culberson, Ramon Laureano, and Zack Greinke would not make the Rangers contenders in 2022. That's not the point. The point is not overexposing the young players they have in place and maybe squeezing out some production from a few veterans who can help mentor their young teammates, as well as possibly even give the Rangers a trade opportunity down the road. Not the steamiest plotline, I'm aware. But after enduring a long, cold winter with the stove turned off, I'm just happy to see it up and running again.
Get the ItList Newsletter
Be the first to know about Dallas' best events, contests, giveaways, and happenings each month.
Author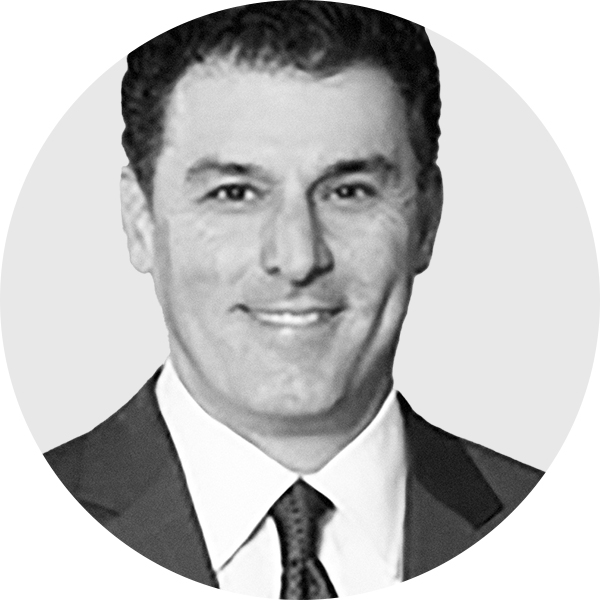 Jamey Newberg covers the Rangers for StrongSide. He has lived in Dallas his entire life, with the exception of a…