Reggie Bullock called it. Back in October, at media day, the Mavericks' marquee free agent signing was asked what would make a successful season. His first answer was the Mavericks becoming a top-10 NBA defense. With only five games remaining in the regular season, it looks like Bullock's nailed it. The Dallas Mavericks moved up to third in the Western Conference standings last night, in no small part due to the strength of the league's seventh-best defense, per Cleaning the Glass.
Jason Kidd and assistant Sean Sweeney have gotten well-deserved props for instilling a new mindset in a team that once focused on outscoring their opponents—Dallas didn't finish higher than 18th on defense in any of the previous three seasons—and installing new schemes to support that vision (I wrote about those in detail back in December). But while getting the buy-in from his role players might have been expected, Kidd's key test was getting Luka Doncic, never mistaken for a defensive stopper in his young NBA career, on board.
Yet on board he is. Perhaps even overboard based on his tongue-in-cheek proclamation on JJ Redick's The Old Man & The Three podcast that he should be in the running for the Defensive Player of the Year.
Jokes aside, Doncic fully buying into the new defense-first mentality might be the biggest story of this Mavericks season and a big reason why Kidd should be in the conversation about Coach of the Year. But how much did Doncic actually improve as a defender? And is he contributing to the team-wide defensive improvement, or is this happening in spite of him?
Despite the influx of analytics and advanced data in basketball, defense is still much harder to analyze than offense. On offense, what you see with Doncic is what you get, both on film and on the stat sheet. He has the ball in his hands the majority of the time, he scores, he creates open looks for others, and most of the things he does on the court translate to the ridiculous numbers he produces every single game. He looks—and is—special.
Evaluating defense is another story, especially for a player like Luka, whose limitations are easily seen and whose positives are a bit harder to point out.
First, the negatives. Doncic can still lose focus and track of his man on cuts and close-outs. He also tends to chase defensive rebounds at the end of the shot clock, especially early in games. He struggles to stay in front of smaller fast guards, so the Mavericks often need to cover for him by showing two defenders on the ball when opposing teams hunt Doncic in pick-and-roll actions. During the regular season, this has mostly worked, as the Mavericks are much better at doubling the opposing team's best players and getting the ball out of their hands. It remains to be seen how well that will hold up in the postseason, when teams will go at and test Doncic on switches.
On the plus side, Doncic's size and rebounding allow Kidd to play two-guard lineups with Jalen Brunson or Spencer Dinwiddie and not get demolished on the glass. It also leads to versatility, as Doncic's 6-foot-7, 230-pound frame allows him to guard and switch on almost any opposing player, at least for short stretches. The Mavericks often use Doncic as a low-man defender (the guy responsible for weak-side rotations), where he can use his size to either contest shots or tag rolling bigs out of pick-and-roll actions. This Mavericks defense is built on smart off-ball rotations, so putting Doncic in a position where he can utilize his vision and basketball IQ as a team defender is another smart tweak by Kidd and Sweeney. It's also an advantage Doncic has over some of his contemporaries. Teams often hide their star players on defense (see Trae Young, Damian Lillard, Ja Morant), away from the main action, but offenses are getting smarter and finding ways to pull them into pick-and-roll action anyway. This is where smaller guards struggle, while having a 6-foot-7 point guard makes a big difference for Dallas.
Pros and cons aside, perhaps the biggest thing working in Doncic's favor this season is his effort. You don't need to understand Xs and Os to see his defensive activity is much better and more consistent than it used to be. His 1.2 steals and 0.6 blocks per game are both career highs, and there are more occasions when he makes key defensive plays down the stretch than we've seen in the past.
"He is participating defensively, which we all asked him to do. And he is responding," Kidd said recently. "That's big. Because his offense can be his defense. I've played with a player here whose offense was his defense [laughs]."
That player, of course, was Dirk Nowitzki, whose offensive brilliance far outshined his defensive capabilities. Surrounded by the right supporting cast, that worked well enough to bring an NBA championship to Dallas, and there certainly have been games this season that Doncic won with unbelievable offense alone. We've seen two of them this week, between his 34-point triple double in three quarters against the Lakers and 20-point third-quarter outburst last night in Cleveland. Like Dirk before him, when Luka is in the zone, his offense does more than enough to compensate for any defensive shortcomings.
But on the nights when Doncic is not dominant on that end, staying engaged and "participating" is a welcome development. This happened earlier in March against Minnesota, when the Timberwolves' defense blitzed Doncic with two or even three defenders and forced him into a pedestrian 15 points on 5-of-17 shooting. Last year, that probably spells doom for the Mavericks. This year, Dallas managed to find a way to win anyway, and Doncic staying engaged on the defensive end, rotating, and providing the aforementioned low-man help against three-time All-Star Karl-Anthony Towns is a big reason why.
I'm not saying that Doncic is suddenly an elite weak-side rim protector. He doesn't have the length or the athleticism to be one. What I am saying, and what I'm guessing Kidd means by "participation," is Doncic's willingness to contest shots and put his body on the line is a big step forward. That, too, was part of Dirk's evolution as a player: while he was never a plus defensively, he displayed enough consistent effort that the team only had to scheme around his weaknesses so much.
Back to my initial question. Is Doncic a plus or minus defensively? The eye test and most of the data show that despite his improvement, the Mavericks still defend better when he is off the floor. Cleaning the Glass' on/off stats and NBA defensive ratings show Doncic, Dwight Powell, and, surprisingly, Dorian Finney-Smith as the team's three worst defenders this season. As you might expect, however, there are caveats. These are lineup stats, not individual defensive metrics, and those can be skewed by anything from Dallas' rotations to opponents' three-point streaks (both negative and positive ones). For instance, most current starters' on/off defensive data looks bad in no small part due to them mostly going up against opposing star(ter)s, while some of the players who grade out best—Maxi Kleber, Josh Green, Frank Ntilikina—come off the bench to put the clamps on opposing backups.
But other, definitely nerdier advanced stats can help us cut out the noise and randomness in the lineups data to paint a more realistic picture. Defensive Estimated Plus-Minus ranks Doncic 241 among 516 ranked NBA players (the 53rd percentile) on defense. That's in line with other advanced metrics like Regularized Adjusted Plus Minus and RAPTOR, which portray Luka as a middle-of-the-pack, "neutral" defender.
Based on what we've seen on the floor this season, I think the latter is a fair assessment. "Average" might not sound great for his self-proclaimed DPOY candidacy, but Doncic not being a negative on defense is a big boost for the Mavericks and a big reason why they are a competent defensive team.
And, again, it only has to be so good. Since the Kristaps Porzingis trade, Kidd has mostly gone to playing small lineups, using Doncic and Brunson in the backcourt with Powell as the lone big man. These units have been below average defensively, as a Doncic-Brunson pairing comes with physical limitations that cap how good Dallas can be on that end of the floor. But they're killing it on the other side and are a big reason for the Mavericks' recent resurgence on offense. And that resurgence has helped Dallas climb firmly into the West's top four seeds, which gives them home-court advantage in the first round of the playoffs.
Once the Mavericks get there, we'll get an even better sense of how much this matters. Dallas lost last year's series to the Clippers because, as incredible as Doncic was on offense, the Mavericks couldn't get any stops on the other side of the floor. Doncic, along with an admittedly struggling Porzingis and Tim Hardaway Jr., was part of the problem.
So no matter who the Mavericks draw, the improved team defense and their star player's role in that are major reasons for optimism. The best teams will test Doncic to take his defensive participation to another level. It remains to be seen how he responds. What's not in doubt is Doncic's willingness to embrace that challenge. And like his coach says, this is all we could ask him to do.
Get the ItList Newsletter
Be the first to know about Dallas' best events, contests, giveaways, and happenings each month.
Author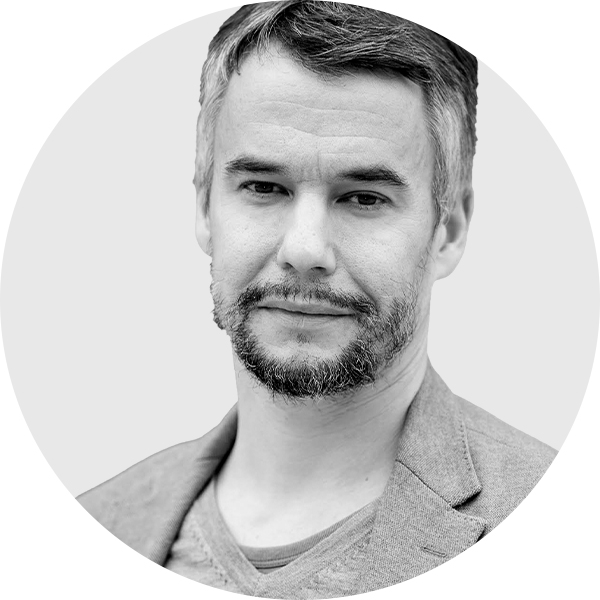 Iztok Franko covers the Mavericks for StrongSide. He is an analyst that uncovers stories hidden in NBA data and basketball…