After yet another catastrophic postseason "run," I wrote that I had never really witnessed such a heightened level of hopelessness among the Cowboys' fanbase. Expectations were, as always, sky high. But this time around, it felt real. The playoff-tested head coach, the franchise quarterback, the accomplished defensive coordinator who we will remember for more than getting Tabasco sauce in his eye during an interview, the all-world rookie linebacker. Maybe this was the year.
Different feel. Same result.
I was curious over how the "who cares?" state of being would carry over into the offseason. I should not have been. These are the Dallas Cowboys. People cannot stop caring—and caring a lot. The (deservedly) angry mob dimmed their torches; they slumped their shoulders and began to retreat en masse, pondering why they ever allowed themselves to be angry in the first place.
Then the offseason began in earnest, and Stephen Jones got to work. The torches began to flicker anew. With key starters gone, very public squabbling over who is to blame for their exit, and little done to replace them, WE ARE BACK! We have gone from positive vibes to no vibes to very negative vibes. But, hey, there are vibes.
When it comes to roster construction, this team has one fundamental, obvious issue: they lack any sort of consistent organizational philosophy. On the one hand, they let Ezekiel Elliott hold the team hostage two years before he was set to be a free agent before capitulating to his exorbitant demands, which included his yearly salaries being guaranteed a year in advance. This was, I presume, a "win now" move done using the logic that the club was close to a title and couldn't afford taking a step back if Elliott were to hold out. Same goes for trading a first-round pick for Amari Cooper and giving him a new contract. More recently, they put the franchise tag on tight end Dalton Schultz because they view him as a significant piece of their offense moving forward and think the team is right on the cusp of postseason success.
Conversely, they also just traded Cooper away for nothing rather than restructure his contract, which would have almost certainly brought negative repercussions a few seasons from now. They bet on Michael Gallup to continue to develop into a legitimate second option in the passing game, something he has yet to prove himself capable of being (through no fault of his own). Gallup likely won't even be ready for the start of the season, so the true value in retaining him likely comes in 2023 or 2024, presuming it comes at all. They released La'el Collins because they believe Terrance Steele, a worse player, is competent enough to replace him on a much lower cap number.
In a vacuum, none of these decisions were objectively bad save for the Elliott contract (that was, is, and will continue to be atrocious). The issue is they are incongruent.
And that incongruence has shaped this offseason. One of the least enviable positions in sports has to be that of the very talented team that underperformed with several free agency decisions looming. Even a straight "run it back" would come at a cost via removing the team's flexibility to move on from some players in later years while some of the team's better bargains are far less valuable once their production comes on a much higher salary (think Randy Gregory). So, once again, Cowboys opted for a sort of middle path. 
The benefit is perhaps it keeps them "competitive" for a longer period of time. The downside, of course, is that it is likely to keep them running in place on the treadmill of "good but not good enough." This, by the way, keeps the team highly marketable. Barring an injury to their quarterback, when November and December roll around, they'll be in the mix. They'll lead all of the national talk shows, and they'll have a chance. 
Why, though? Here's where a question we've discussed many times on our radio show over the past few weeks comes in: is Stephen Jones good at his job? Frankly, the muddiness of the Cowboys' organizational structure makes it difficult to ever truly assign blame or credit to one individual. But we are led to believe that Stephen is the point man on all things cap and contract, so as long as they're putting him out there in this manner, we're going to regard him accordingly.
For the purposes of this offseason, any assessment of the Cowboys' moves begins with him, and any assessment of him begins with Gregory's exit, which has been billed as a disaster for both the front office at large and Stephen, in particular. I have no idea what to make of the "they said/they said" debate over Gregory's deal with Dallas falling apart. I don't think Gregory owed the Cowboys anything in terms of cost of service. I also don't find it unreasonable that the club would ask for language present in all of their other contracts—outside of Prescott's; QB1 had leverage—and present in Gregory's previous contract, to protect them. To me, that was not the most concerning piece of negotiation-related news this offseason. 
Rather, it was this:
The Cowboys asked DeMarcus Lawrence to take a pay cut. He declined. The Cowboys asked him to tear up his contract and sign a one-year, $10 million deal. He declined. He was told by Cap Czar Stephen that this wouldn't go over well with Jerry Jones. Jerry then immediately swooped in and gave Lawrence a three-year, $40 million deal with $30 million guaranteed as middle ground to provide the team cap relief while also properly giving the player his due. This has been lost in the wash a bit as the Gregory situation played out, but let me tell you, this is insane. DeMarcus Lawrence is still on the team, yet here he is publicly stating that Stephen Jones assertively told him one thing, resulting in Jerry Jones telling him—and offering him—something completely different. Again, the word is "incongruent." There are competing interests for what this team should look like, year to year, within the highest levels of the front office. 
It's perfectly OK to be happy that the team re-signed safeties Jayron Kearse and Malik Hooker. We can be thrilled that Lawrence is still a Cowboy. Maybe James Washington reaches his potential in Dallas. But looking at these moves individually is folly. In sum, they represent an ethos of "we're right there, let's simply keep waiting for the next hand and hoping that one is fortuitous."
The Cowboys have a franchise quarterback, one of the best defensive players in the game entering only his second season in the NFL, and they play in the perpetually soft NFC East. They likely have at least one more significant signing coming in free agency (hello, Bobby Wagner). Vice President of Player Personnel Will McClay, and his staff, seem to be among the best in the business. I'm confident they'll produce another solid draft class next month. They're going to be in the mix.
From there, things get dicey. I honestly don't know if it is by design or by malfeasance that this team is always good but never good enough. What I do know, however, is that the torches will stay lit. On paper, they'll be slightly worse heading into next season but not enough to cause their Super Bowl odds to dip much lower than last year. The heir to the throne is already in place, already being called out by his own franchise cornerstone players. We're never going to look away, not in any meaningful capacity. We will simply continue to wait for the season when somehow, some way, everything breaks right.
Get our weekly recap
Brings new meaning to the phrase Sunday Funday. No spam, ever.
Author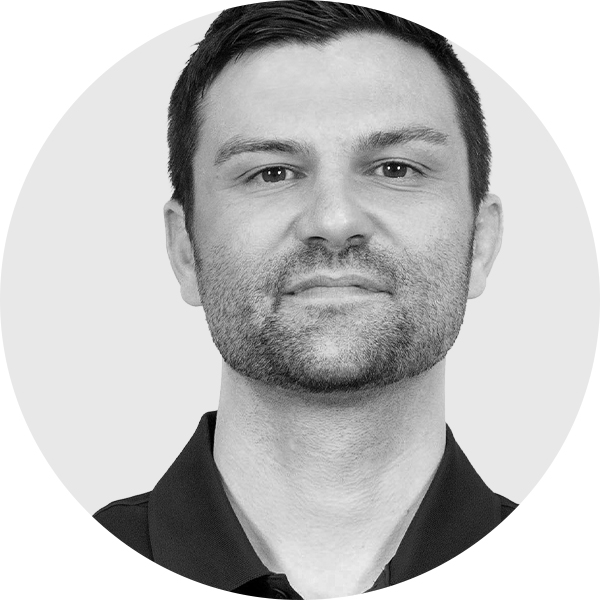 Jake Kemp covers the Cowboys and Mavericks for StrongSide. He is a lifelong Dallas sports fan who currently works for…