The Cowboys' offseason plans are becoming more clear—and more controversial. Last season's first-round exit is looming large over this stretch of the calendar because a team that once again got bounced from the opening round of the NFL playoffs is probably going to field a less talented roster. it is very difficult to imagine all of these machinations resulting in a more talented roster next season. Doesn't mean they can't produce better results—like, for example, a single playoff win. But when September rolls around, on paper, the overall talent level will likely be lower. You can see why that isn't sitting well locally.
Here's what we think we know: Amari Cooper is likely to be released, freeing up between $16 and $20 million in cap room, depending on how they go about it. DeMarcus Lawrence was asked to take a pay cut (not a restructure) and declined. Michael Gallup is reportedly close to a deal that will see him earn north of $10 million per season. Blake Jarwin had a major hip surgery that will likely cost him most, if not all of the 2022 season. There are reports that surgery—one that, per the Morning News' Michael Gehlken, "is considered very uncommon for an active NFL player"—might signal the end of Jarwin's career.
And, finally, Dalton Schultz, as of this morning, has received the franchise tag, a distinction that would pay him $10.9 million for the upcoming season.
It should be noted that tagging the fifth-year tight end is likely just an accounting exercise as the two sides continue to work on a long-term deal. That's not to say there is no chance Shultz plays on the tag, but simply that it will serve as a piece of ongoing negotiations. For context, the Pro Football Focus free-agent tracker projects a new contract for Schultz as four years, $13.4 million per season with $30 million guaranteed. Spotrac is only slightly more conservative, projecting the same length at $12.6 million per year. I can already feel the heads of many Cowboys fans exploding as I share that information. This is not to say that Dallas should be willing to go that high for Schultz, but rather, that someone likely will if he ends up on the open market. As someone who looks at these valuation projections every offseason, I can tell you they're usually pretty close to what ends up getting inked.
Those projections are based on raw production statistics and, in the case of PFF, their grading and advanced metrics. They can't really take into account the context of the players' production when coming up with those numbers. Interestingly, in many cases, I don't think NFL teams properly take that into account, either.
And this is the crux of the debate regarding Schultz and his value to this team. Is he putting up gaudy numbers as more of a product of the system and talent around him? Or has he proven enough to transcend the replacement-level pack that we considered him to be a part of one year ago?
Schultz's raw production in 2021 was among the elites at the position: sixth-most targets, third-most catches, sixth-most yards, second-most touchdowns, third-most first down receptions. He hauled in 12 of 20 targets PFF charted as "contested," the seventh-best rate in the league. He turned 17 red-zone targets into six scores and seven first downs.
There are other metrics that are not as kind to Schultz, however. Of the top tight end targets in the league, Schultz ranks 22nd in average depth of target among 44 qualified players. For reference, the top five are Kyle Pitts, Rob Gronkowski, Mark Andrews, Darren Waller, and Hunter Henry. The first four are among the gold standard at the position, while the fifth landed the sort of big-money deal last offseason that Schultz is gunning for. In "yards per route run," Schultz ranked 14th—respectable but certainly not in the realm of his counting stats. Only 4.7 percent of his targets came on "deep" attempts (passes traveling over 20 yards in the air), which ranked 37th (out of 44 tight ends).
He did produce 16 "explosives" (plays of 15 yards or more), a top-10 mark. But those typically come in the Cowboys; play-action boot game, with a high-low concept and Schultz serving as the underneath target. That has been one of the most reliable designs in this offense, and Schultz has shown the ability to lose his man or find a spot in the zone, make the catch, and get upfield. He moves the chains. He just hasn't been the player who bends coverages in the way the top tight ends in the league do. Perhaps that becomes a slightly bigger part of his portfolio over the next few seasons, but I think projecting too much growth on that front would be a mistake.
Assessing his blocking is trickier. I've always been hesitant to reference PFF's grades (as opposed to their advanced metrics), but I do think they've become more reliable over the years. Last season, Schultz finished with the eighth-best run block grade and the twelfth-best pass-block grade, numbers that are significantly better than his reputation. I suspect this might be because when a player has a handful of really ugly reps throughout a season in key moments, those become the examples we use to define an overall body of work. Leaving Schultz to deal with the opponent's best pass rusher—Chandler Jones, for example, gave him fits in the loss to Arizona—is going to be a problem. He also had some significant whiffs in space on screens. In general, though, I think his blocking is like most pass-catching tight ends in 2022: fine. If you overexpose his weaknesses as a blocker, you will pay for it.
The issue, then, is that Schultz is a pass-catching tight end who doesn't really threaten teams vertically, and he isn't a game-changing blocker.
The counter to that, of course, is that all the guy does is pick up yards, first downs, and touchdowns. He doesn't have an injury history. He had the most reliable hands of any heavily targeted tight end in the NFL last year, with just three drops on 106 targets.
Put it all together, and the Cowboys have an above-average player. Which is nice, but above-average players, by definition, shouldn't be paid top-five money at their positions, and that's what the projections are expecting to happen.
So, what is the Cowboys' play here? Before we knew the team was dead set on moving on from Cooper, I often said "the best argument for not re-signing Gallup is the career of Michael Gallup." The point being, you have already shown that with good scouting, you can find a player in the third or fourth round to mirror the outgoing production. Could the same be said for Schultz? Two things complicate this matter: one, the uncertainty surrounding the future of Blake Jarwin. Two, working in a rookie third wide receiver is not in the same realm as working in a rookie starting tight end. There would be no "working in," really: Schultz played 85 percent and 81 percent of the team's offensive snaps over the last two seasons, respectively. Asking a first-year player to replicate that would be too much.
This especially matters because this offense also functions much more smoothly with two capable tight ends on the field. We spent a lot of time last season focusing on the decay of that side of the ball following the Denver game: Dak's slump, Kellen Moore getting figured out, the struggles of the offensive line, Amari Cooper and CeeDee Lamb not being used "correctly," etc. What perhaps went underreported was that Denver was the first game this team played without Jarwin, who was lost the week prior to injury. He returned to play a handful of snaps in Week 17 and in the playoff game but was a non-factor.
Through the first seven weeks of the season, Dallas ran 11 personnel (one running back, one tight end, and three wide receivers) 55 percent of the time. From Week 8 on, they ran this same grouping 72 percent of the time. That is a massive mid-season jump, one that makes a team much easier to defend. Two-tight end sets are where Dallas generates most of their success from play-action. It greatly benefits the run game. This team, and this quarterback, need to be able to play two tight ends enough to keep a defense guessing a bit.
A new contract for Schultz in the $8 to $9 million range seems reasonable to me. But they should absolutely still try to grab another tight end in the middle rounds next month to supplement him. If the Cowboys were able to draft an impact player at the position, I actually wouldn't mind if Schultz did end up playing on the tag; it gives them a year to find out if the new prospect is a reliable option as a full-time starter by his second year.
Either way, the team has until June 15 to agree to a long-term deal with Schultz. If they don't, they would simply re-evaluate next offseason and potentially draft a second tight end and continue the churn.
I think this is unlikely, though. Now that Schultz has been tagged, a deal will be worked out at a number that will make some people cringe but will also be less than what Schultz could get if he walked. With Cooper's exit all but guaranteed, this offense will likely not be as complete, as talented, or as experienced as last season. To what degree is still to be determined. Retaining Schultz would go a long way to mitigating any slide. The money might be higher than hoped for, but the price might be right for a Cowboys team still pushing to win sooner than later.
Get the ItList Newsletter
Be the first to know about Dallas' best events, contests, giveaways, and happenings each month.
Author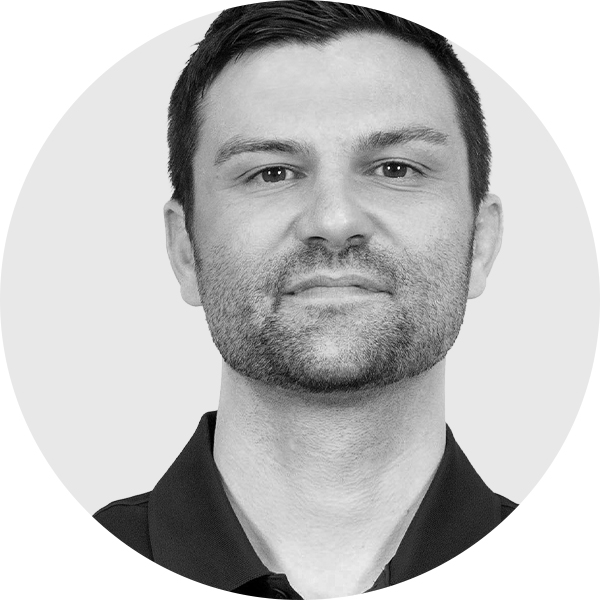 Jake Kemp covers the Cowboys and Mavericks for StrongSide. He is a lifelong Dallas sports fan who currently works for…