As long as Jamie Benn wears the C on his jersey, his game will always be under a microscope. Captains lead, and so when Benn isn't leading by example on the scoresheet, his leadership gets scrutinized. It's easy to point to his huge cap hit and lament his performance relative to those high expectations. But it's much harder to struggle with whether or not we're wrong in our collective assessment of him. And, to that point, I think a lot of us are wrong about Jamie Benn. Because after struggling out of the gate, he's been quite good recently.
"Good" is relative, mind you, because Benn is not your average player. From ages 21 to 28, Benn gave the Stars elite-level production. Eight seasons is a long time for a power forward to carry a team, and so it's not shocking that he isn't producing like the player he was 10 years ago. That should be expected: eventually, the bruising catches up to you. Yet since the All Star break, the 32-year-old quietly racked up 21 points in his last 24 games, which puts him on a 74-point pace through a full season.
Points aren't everything, of course. If they were, Jacob Peterson would never have to worry about being scratched while Radek Faksa, who has struggled all year, would. Production and performance are not synonymous, and coaches are right to respect the difference.
This is where I think "fancy stats" don't get enough credit for being as intuitive as some of them are. Take, for instance, Game Score (GS), an attempt to answer the question "Who had the best game?" There's offense represented in player performance: goals, assists, and shots on goal. And then there's the offensive residue in player performance: faceoffs, shot share, blocked shots, and penalty differential. It's a good stat for forwards since the focus is on actual, and residual, offense. Here's how it shakes out for Benn this season:
As you can see, things are trending upward. Benn's current five-game average is a GS of 1.28; for perspective, that's higher than the season averages of all of Jason Robertson (1.24), Joe Pavelski (1.12), and Roope Hintz (1.04). We're cherrypicking here—Benn's season average is .41—but this is about identifying a trend, and Benn is trending upward. Just to put a bow on why these numbers are meaningful, it's worth stressing that more complex numbers are also more repeatable. If he maintains the pace he's on, Benn would add 16 more points to his total before the season is up.
Is that likely? No, but all the signs are there for him to continue making an impact beyond the scoresheet. As for why, it's not a mystery. As I've discussed before, Dallas' prolonged search for the right trio behind the Robertson-Hintz-Pavelski line hurt the production of several players. Since the break Benn has played with two lines with much better skill sets: one with Peterson and Alex Radulov, and the other with Tyler Seguin and Denis Gurianov. Per MoneyPuck, both are top-five among 13 different Stars line combinations with at least 30 minutes together in expected goals-for per hour.
It helps, too, that some of Benn's strengths have yet to diminish. His ability to transition through the neutral zone with control of the puck remains elite. So does his defensive impact.
The impact of a revitalized Jamie Benn is obvious, but there's another reason why this is so significant: the Hintz line has slowed down. A lot. Since the break, Benn (2.86) and Gurianov (2.53) are actually outpacing Robertson (2.11), Pavelski (1.77), and Hintz (1.72) at even strength per Natural Stat Trick. If you're surprised by those numbers, so am I. Benn, Seguin, and Gurianov have 35 points at even strength since the break. The Hintz line has 31. Before the break, it was 71 to 34 even in favor of Hintz's group. We should expect the Hintz line to taper off after everything they've done to keep this team afloat, but that's only manageable if other players compensate. Right now, Benn is. And if that surge proves to be sustainable, it will validate the notion that Dallas might be a good team rather than a mediocre one primed for a first-round exit at most.
Are they? That's its own topic. At minimum, the Stars are in a good spot and in complete control of their own destiny the rest of the regular season. They've gone 15-7-1 in their last 23 games, many of which were on the road. Most of their games in April are at home. They're currently a point ahead of Vegas with four games in hand. The magic number is nine: winning that many of their next 17 games would take Dallas to 95 points on the season, which is historically the benchmark needed to make the playoffs.
Benn is not the player he once was, but he's not supposed to be. That sometimes gets glossed over, perhaps because of Pavelski's masterful work at age 37, yet Pavelski gets to play with two of the game's best young forwards. Benn has had to make do with what he's been given, which is a lot less by comparison. Most people don't want to see Benn fighting to show he's engaged, but it's part of who he is as a player. It's a fitting metaphor. As the boxing cliche goes, all great fighters have one last great fight in them. If their captain can keep this up, the Stars just might, too.
Get the ItList Newsletter
Be the first to know about Dallas' best events, contests, giveaways, and happenings each month.
Author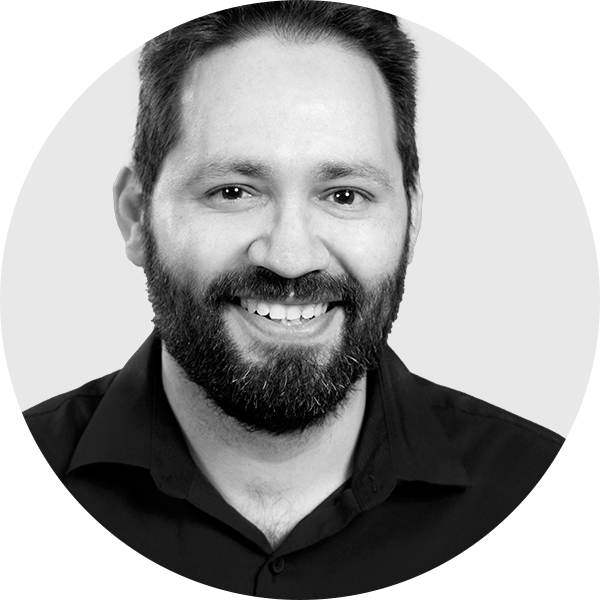 David Castillo covers the Stars for StrongSide. He has written for SB Nation and Wrong Side of the Red Line,…