The NBA has a shooting problem. It's not the new ball, nor the league-average clip from deep being down 18 percentage points from last year. The league has a problem with how to evaluate—and value—shooters on any sort of consistent basis. Basically, unless your last name is Curry, the NBA seems to view shooters as fans do. When you're hot, this is what you are forever. When you're not, you're a bum and don't deserve to see the floor. We can all say "shooters shoot," but when those shots don't go in, it apparently becomes "shooters shoot themselves out of favor."
This is what happened to newly acquired Mavericks sharpshooter Davis Bertans in Washington.
Perhaps the five-year, $80 million deal the Wizards gave Bertans in November 2020 was too rich. He followed that by shooting 40 percent from three on 7.5 attempts per game, which kept him among the elite high volume shooters in the game, but it was also considered a "down" year, as Bertans was hitting below the 43 percent mark he had posted the previous two seasons with the Spurs. Then whatever was happening this year with the Wizards happened. Bertans' minutes were cut in half; correspondingly, so were his attempts from beyond the arc. His efficiency plummeted to a level that would be considered disgusting for a non-shooter, let alone a player with one trick.
And, just like that, Bertans was unplayable, expendable, dead weight the Wizards couldn't wait to move. That rapid shift in how he was regarded in Washington happened as a result of how he shot on 144 three-point attempts. Over the previous three seasons combined, he shot 41.5 percent on 1,238 attempts. It's unfathomable to me that people who are paid to evaluate players would have their perceptions changed so swiftly by such a small data set. But we see this all the time.
To be fair, this is a tricky proposition when a player is so one-dimensional. He needs minutes and shots to find his groove and provide value. But being on the floor too much can hurt the team in other ways. We have seen this first hand with Tim Hardaway Jr. Still, it is up to a competent coaching staff to find a way for one of the best shooters in the league to get more than four attempts per game.
I should probably mention here why we're focusing only on Bertans' marks from beyond the arc: they're the only shots he takes. Over the past four seasons, he has taken the 11th-most shots from deep despite never being a starter. His share of shots from three-point range is 81 percent, the fourth-highest rate in the league (among 212 players with at least 500 attempts). He doesn't take two-point shots; he doesn't get to the line. He may only have one above-average skill, but it's an important one for a team that is currently 20th in the league in three-point percentage.
When Bertans and Spencer Dinwiddie were acquired, the most prevalent takeaway for Mavs fans seemed to be some combination of "At least they got out of Kristaps Porzingis' contract" and "Maybe Dinwiddie and Bertans' value can be rehabilitated to a degree where they can help us fetch another star via trade." For Bertans, in particular, this was based mostly on the idea that he would be getting juicier looks while sharing the floor with Luka Doncic, and his efficiency would return. Second Spectrum's "quantified shot quality" (QSQ) is a useful tool to illustrate this point. Here's a reminder on how to understand QSQ via NBAStuffer.com:
"Quantified shot quality is the likelihood of a "field goal attempt" turns out to be a "field goal made" after factors such as the velocity of the shooter, the closest defender, the next closest defender, position, distance, and others are taken into account. The higher the qSQ, the easier (in terms of distance-being contested or not at the other factors explained) the shot it."
Think of it as a grade of the chances a distributor is creating. Since entering the league, Doncic ranks fifth in the NBA in this metric (among 200 qualified passers). He trails only Steph Curry, Trae Young, James Harden, and Donovan Mitchell. Simply put, if you play with these players, you will get good shots.
For Bertans, this could be more beneficial for him than literally any other player in the league. He lives where Luka builds. Over the past four seasons, Bertans has shot an absurd 48.2 percent on corner threes. That ranks fifth in the NBA over that span among 136 qualified shooters, trailing only Seth Curry, Joe Harris, Zach LaVine, and Paul George. Having a player who is basically flipping a coin from beyond the arc is an incredible weapon for an offense.
And so there is no hesitation, no second-guessing. Once Bertans catches it in the corner, it is grip and rip.
This works out because, since entering the league, Doncic has created the second-most corner three opportunities of all high-volume passers behind only Russell Westbrook. The quality is there as well, with Luka ranking third in QSQ on these passes. That's because when he kicks to the corner, he isn't doing it as a last-ditch panic. It is deliberate, on target, and on time.
So Luka creates as many corner three opportunities as anyone in the game and creates the best version of those opportunities. Bertans shoots it from the corner as well as anyone in the game. This feels like it can work out.
The issue becomes: how do the Mavericks not only get Bertans on the floor with Doncic a decent amount, but get Bertans on the floor at all? In five games since landing in Dallas, Bertans has played 81 minutes, an average of 16.2 per game, which is a slight bump from what he saw with Washington this year but still well below his run for the past three seasons. Of those minutes, 38 have been played with Luka. It's reasonable to assume Bertans will inch toward 20 minutes a night by season's end. It's less about acclimating to the system and more about "re-familiarizing with the concept of playing basketball every time you put on a uniform," which was not the case for most of his season. That is surmountable, but this will be matchup dependent. In the comeback win over Golden State, Bertans played the first nine minutes of the fourth quarter and was a plus-13 as Dallas erased the Warriors' lead. He took two shots and missed them both. But it was clear that his mere presence on the floor was leading to easier offense.
That's the best argument for finding a way to get him minutes, and important ones. Even if his stroke isn't where it needs to be, Bertans provides tremendous value, especially in the context of this offense. It seems front offices will sour on a player and their ability much quicker than actual opposing NBA players will. When defenders tasked with guarding Bertans see him, they see a player they know they have to stay connected to or pay the price. When the Wizards front office saw Bertans this season, they saw a shooter shooting 32 percent from three and decided he was a player they needed to move.
Given his skill set and makeup, Bertans is the type of role player who could swing a playoff series. We know teams lean toward playing small in the postseason. Last postseason, the lineup machinations of the Clippers resulted in the Mavericks' coaching staff parking Kristaps Porzingis in the corner just to stay on the floor. What if that had been Bertans? I realize the implication sounds insane, that perhaps Dallas wins that seven-game slugfest with the Clippers if they simply had had Davis Bertans playing the minutes of Kristaps Porzingis. But the data is there. Bertans could have forced the Clippers to counter; Porzingis did not.
Long-term, it is probably not feasible to have the contracts of Bertans, Hardaway Jr., and Dinwiddie coming off of the bench. Even if Jalen Brunson walks and Dinwiddie takes his place in the starting lineup: still dicey. Maybe the optimal outcome will be a trade involving a couple of these players some time in the next year. Perhaps this will all just be a grand exercise of trade value rehabilitation. But along that journey, we've already seen how Dinwiddie can dramatically impact this team. I would bet that Bertans' moment will come, too. We just might have to wait until the postseason for it to occur.
Get the ItList Newsletter
Be the first to know about Dallas' best events, contests, giveaways, and happenings each month.
Author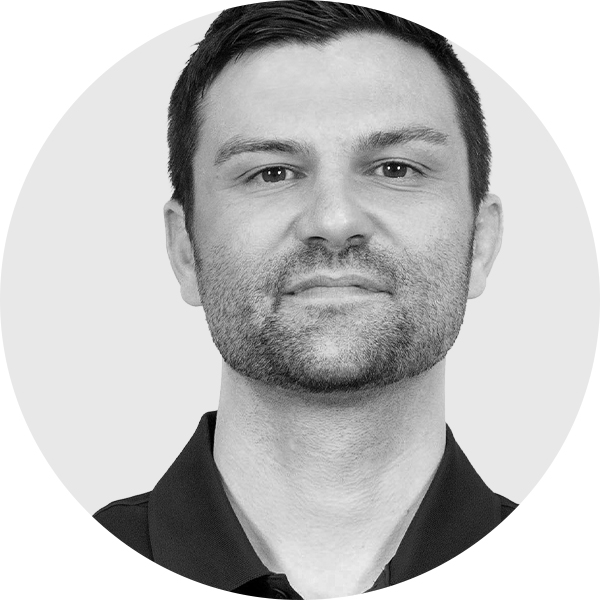 Jake Kemp covers the Cowboys and Mavericks for StrongSide. He is a lifelong Dallas sports fan who currently works for…