Who are the Dallas Stars? Are they the group that throttled the Boston Bruins 6-1 at the American Airlines Center? Or the team that didn't even show up against the Washington Capitals? Are they the group that fought hard to go up 3-1 heading into the third period against an underrated Calgary Flames squad? Or the team that didn't fight at all to hold that lead, leaving everyone to watch in horror as they couldn't even salvage so much as a loser point in a 4-3 loss?
Following the Calgary game, Stars fans had a heated discussion about whether the game was a systems issue reaching a tipping point, or if the players failed each other. We'll get into that later. But right now, the Stars' biggest problem is that the teams next to them in the standings are getting it done at critical moments while they aren't. (Edmonton, in particular, was handed their own Calgary game last week: after blowing a three-goal lead to the Capitals heading into the third, they scored a shorthanded goal in the waning minutes to break the tie in regulation.)
Last season, the Stars needed other teams to hand them the right breaks thanks to their poor overtime record. This season, they're begging to get games into overtime. Calgary might have been the most dramatic meltdown, and one that maybe gets looked back on as a dramatic turning point, but games against New York, Vegas, St. Louis, and Florida highlighted similar problems. Granted, Dallas won some of those games, but they're one of only four teams with three losses after leading through two periods (Columbus, Seattle, and Buffalo are the others). Dig deeper into their performance with a lead, and the data suggest we could very well see another collapse. You don't need algebra to know that being on pace to give up nearly three goals per hour at even strength when leading by a goal is bad.
If we're being realistic, Dallas' chances of catching any of the top four in the Central is unlikely. Colorado, Minnesota, Nashville, and St. Louis are expected to either hit or surpass 100 points in the standings. For Dallas to reach 100 points, they would need to win 26 of their next 39 games. Given the road ahead, I think we can safely rule out that possibility. That leaves their real fight between L.A. (on pace for 94 points), Edmonton (on pace for 93), and Anaheim (91). According to Micah Blake McCurdy's estimates, Dallas is projected to hit 89 points in the standings.
In other words, the Stars don't just need to fix a lot of their own problems. They also need other teams to struggle a bit. It's worth noting that not every model "hates" Dallas. MoneyPuck predicts Dallas to just make the cut, ranking them 14th in the league (and eighth in the Western Conference) in their power rankings. But even if you're an optimist, should settling for the No. 8 spot satisfy anyone? Sure, it's fun to roll the dice and enjoy the inevitable David vs. Goliath bout (Dallas vs. Colorado). Serious contenders, though, are chasing—and trending toward—much better outcomes.
Still, all those fancy estimates from fancy models are ultimately just simulations. They don't describe the state of the team, nor do they give us insight into the essence of who the Stars are. If we want to know what to expect, let's look at what they have. Half the season isn't a small sample size, so I thought it'd be worth asking a simple question: "How have things changed, both offensively and defensively?"
The answer may surprise you. Below is a look at Dallas' shot attempts for and against, scoring chances for and against, and expected goals for and against split between the first 22 games and the last 21. The colors represent approximate rank: green for top-10, yellow for middle of the pack, and red for bottom-10. There's a very clear, very defined, and very interesting pattern.

For the first quarter of the season, Dallas was the team we've come to expect: bad at generating shots of all types but good at stopping shots of all types. In the next half, Dallas was a team we're far less acquainted with: better at generating shots of all types, but worse at stopping shots of all types. Bowness appears to be doing what he's always been criticized for not doing: generating more offense. Unfortunately, the end result is a team that remains average across the board. Not only is their offensive improvement negligible, but their identity as a defensive team is in question.
What changed? Let's start with the forward lines. Except for the brilliance of Jason Robertson, Roope Hintz, and Joe Pavelski on the top line, the Stars don't have much support. In fact, everyone else has one thing in common: if they're good at one thing, they're bad at the other thing. Some lines have worked, like Jamie Benn with Michael Raffl and Denis Gurianov, only to since get ditched. In other combinations, players have chemistry—think Alexander Radulov and Jacob Peterson—but no third piece to complement them. Gurianov has since been added to the Benn and Tyler Seguin duo who, while offensively potent, aren't as good defensively. Conversely, the Radek Faksa line is good defensively but poor on offense. It's an ongoing list of frustrating Jenga that has only one solution, but that's neither here nor there.
This is where I think the real story of the Stars is developing. If Dallas doesn't have a shutdown line, how can they maintain their defensive identity? Despite the team's reputation, per Evolving-Hockey, all of Lindy Ruff's squads except for the 2014-2015 team allowed fewer goals per 60 minutes of play at even strength. If we're looking purely at even-strength goal differential, Bowness' squad ranks last relative to the Ruff era. The blueline offers the same story. It's unfair to single out Miro Heiskanen as the only driver, but what other conclusion can you draw from the fact that the only two pairs truly dominating control of the puck involve Heiskanen? Will trading John Klingberg make the defense better? If not, what's the plan? Bounce him around with career AHLer Joel Hanley to settle him down, as the Stars have been doing? (It's worth noting that despite Klingberg's struggles, Esa Lindell has been on the ice for more scoring chances against and more shots on net against since January, giving him the lowest shot quality differential of the top four.)
If there's one thing Dallas doesn't need to worry about, it's special teams and goaltending. Although they've had their shaky moments, Jake Oettinger and Braden Holtby remain a stable presence in net. The Stars' PP is sixth in the league. Their PK is 25th, which is bad, but I didn't stutter: the PK unit is technically doing its job.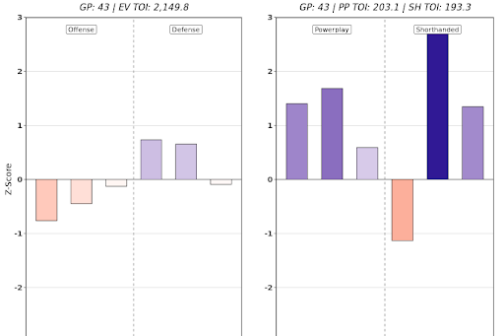 They're excellent at keeping shots down and downright elite at keeping shot quality down. They just happen to be bleeding goals. On the surface, Dallas' only problem would appear to be shorthanded goaltending. Maybe it still is, but when you look at where Dallas is allowing shots on the PK, they're coming from the areas of the ice that Oettinger and Holtby are weakest. This should be a problem that fixes itself—good goalies will make good adjustments—but if not, it's yet another concern to address.
And that brings us to the coaching staff, Jim Nill, and ownership. There's a lot to be said about Rick Bowness' philosophy, and we've said it. It'd be silly, however, to look at the Calgary game strictly as validation of Bowness' flaws. Meltdowns like that are mutually assured destruction from everyone involved.
At the same time, the thing about coaching is that it's always your fault, even when it's not. According to Bowness, he told the team to be aggressive going into the third period. If that's what they were told, and they didn't do it, then the responsibility still sits with Bowness for not effectively communicating what was said. It's unfair, but that's the gig. Beyond that, being told something and being taught something are two different things. The Stars aren't taught to attack first. They're taught to defend first. And when they have the lead, whether it's on Bowness or the players, this team consistently aims to beat the clock.
If this is the style this organization believes in, then that's on Nill and Tom Gaglardi, too. Gaglardi was very candid about the team a couple of weeks ago. You don't have to read between the lines to know that his vision, in so many words, is "Defense wins championships." Gaglardi's not wrong. But consider the implication. If defense is more important in the playoffs, that would imply it's less important in the regular season. Even if that's not what Gaglardi means, that's the team we're looking at: a team trying to win defensively during the part of the season when defense is less important, with mixed results to show for it.
This is where Dallas' vision eludes me. How can a team be consistent if they've chosen a way to win that is better suited for one part of the season and not the other? As a result, inconsistency might be Dallas' greatest constant. They're a supercell of contradictions. They're offensively potent yet anemic. They're defensively strong yet exhaust easily. The organization is confident in its philosophy yet hesitant in their execution.
The fact that we have to keep finding out who they are from game to game is the real issue. Dallas played 43 games through 130 days. They have almost half that amount of time to play 39 games the rest of the way. Right now, they have a 31 percent chance of making the playoffs, so the mission writes itself: beat the odds. Perhaps it's time to stop relying on them, too.
Get the ItList Newsletter
Be the first to know about Dallas' best events, contests, giveaways, and happenings each month.
Author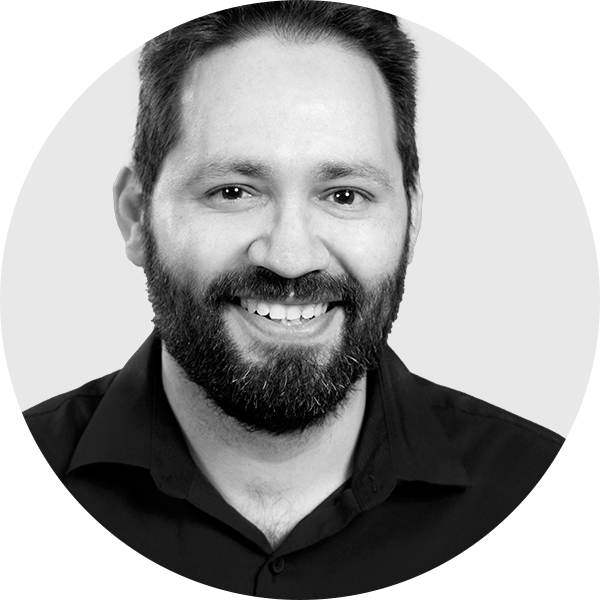 David Castillo covers the Stars for StrongSide. He has written for SB Nation and Wrong Side of the Red Line,…