Brett Campbell was on a roll. In 2015, his first year as a baseball scout, the Rangers drafted future big leaguer Dylan Moore in the seventh round on his recommendation. The next two years, the former major-league pitcher, who was one of the organization's 17 area scouts, was responsible for first-round picks Cole Ragans (2016) and Chris Seise (2017). 2017, in particular, was a banner year: he was also instrumental in the selection of 15th-rounder Ricky Vanasco and 19th-rounder Nick Snyder, who have since broken out.
One name he didn't home in on was Dustin Harris, a senior at Land O'Lakes High School, just outside Tampa, Florida. To be fair, Campbell wasn't alone in his oversight. No one paid attention to Harris, despite his hitting .473 and earning a First-Team All-State nod. And, for the next few years, not many more would catch on as Harris made steady, unspectacular progress from high school to college, then college through two MLB teams' minor-league systems. Then 2021 happened, a breakout season that cemented him as the Rangers organization's Tom Grieve Player of the Year and landed him among Keith Law's top 100 prospects at The Athletic. The player who went undrafted out of high school has suddenly emerged as a possible key cog in the Rangers' future.
Harris always had pedigree. His father, David, pitched briefly in the minor leagues and an older brother, Dylan, was in the midst of a productive college career and on the verge of his own swim through pro ball. But aside from genes, there was little reason to expect a standout pro career back in his Land O'Lakes days. He was a scrawny second baseman who hadn't hit a single high school home run and played very little travel ball in the summers. After going undrafted, he enrolled at nearby St. Petersburg College, the one school that had offered him the chance to keep playing.
The bloodlines, of course, had also set the bar high. Harris wasn't a power pitcher like Dad and hadn't shown a hint of Dylan's pop. It fed a mindset that fueled Harris then and continues to drive him today. "Growing up … I think I always had somewhat of a chip on my shoulder," says Harris, the third of eight children. "[But] between the lines, I know what I am capable of and try not to pay attention to all the other noise."
Harris had a very good freshman season with St. Petersburg in 2018, hitting .373 with a .938 OPS. But once again: no home runs, no meaningful interest from pro scouts. He again went undrafted, but he did get the attention of Florida Atlantic University that summer when he hit .306 in a wood bat league in Massachusetts. That November, he committed to transfer to the Owls program once his sophomore season at St. Pete ended the next spring.
The transfer never happened. Harris hit .409 in the 2019 spring season with a 1.213 OPS—and seven homers!—and was a First-Team Junior College All-American. The draft was approaching, and Campbell had another chance to file reports on Harris and make a case for the Rangers adding him to the system. There was only one problem.
"I didn't turn [his name] in," Campbell says. "Don't even remember him."
For two years, pro teams and all but two colleges hadn't thought enough of Harris—if they'd thought of him at all—to make space for him to come aboard. That changed on June 5, Day Three of the 2019 draft, when Oakland selected him toward the end of Round 11.
After Harris signed with the A's, three now-familiar things happened that summer. The left-handed hitter batted over .300. He showed little power but still managed a healthy OPS. And he apparently underwhelmed those responsible for evaluating baseball talent.
Including his own team.
In August 2020, Mike Minor was in the final season of his affordable three-year, $28 million contract with Texas. This was something of a surprise. The lefthander was coming off a resurgent 2018 (12-8, 4.18 ERA) and was halfway through an All-Star 2019 campaign (14-10, 3.59), when, that summer, it was widely believed that Texas was fielding offers for the final year and a half of its cost-effective lefty.
The Rangers didn't get one they liked, however, and so they held on. It proved to be a mistake. Not only did Minor have less time—and, thus, value—remaining on his deal, but his performance had also plummeted, going winless in seven starts with a 5.60 ERA to kick off the pandemic-delayed and -shortened season. If given the option, the Rangers would have happily turned time back to accept whatever was being offered the summer before.
Still, Oakland was in search of rotation depth and looking to stave off the charging Astros atop the division, and the A's and Rangers talked over a deal. Texas was without the leverage to command a bidding war, and so, hours before the deadline, the teams came to an agreement: Minor to the A's for a pair of players to be named later from the lowest tier of Oakland's farm system, which wasn't even playing games in 2020. Eighteen days later, the names were identified. One was outfielder Marcus Smith, a 19-year-old who'd played in 29 games in 2019 after signing that summer as Oakland's third-round draft pick. The second was Harris, now a 21-year-old first baseman who had hit one home run in his 58-game debut. Not exactly a plus for a hitter, even a projectable one, when defensively he profiles to play on a corner. But pro scout Donzell McDonald had earlier identified a skill set and approach at the plate, and he believed the power would follow.
So when it had come time to pin down names for the deal, the front office relied on what McDonald had seen and envisioned. "Donzell reiterated how advanced the bat was," says assistant general manager Josh Boyd, "and that while Harris was inside-out with his approach at the time, he saw the ability to manipulate the barrel and control the zone to get to his power. … He said, 'This guy is going to impact the ball at the big-league level.'"
That didn't prevent every story reporting the deal and the Rangers' own press release from listing Smith as the headliner for Texas, even though he was younger than Harris, had played fewer professional games, and didn't even come first alphabetically. Baseball America had Smith as Oakland's No. 20 prospect coming into 2020, while the publication didn't even include Harris in its top 48 A's prospects—or in the Rangers' top 52 heading into 2021. Texas had invited Smith to participate in its 2020 instructional league program; Harris wasn't among the 67 players the organization brought in that fall.
The Rangers still believe in Smith, who'd hit a robust .361/.466/.443 in that rookie summer with the A's before hamstring issues limited him to just 14 games with the Rangers in 2021.
Harris, meanwhile, gave everyone in baseball cause to start believing in him. They now believe in the player exponentially more than anyone ever has after an eye-opening three months for Low-Class A Down East followed by seven weeks of mass destruction against High-Class A pitching.
The kid who hadn't homered in high school, who went homerless his first year in junior college, and who managed one longball as an Oakland farmhand, exploded for 10 Down East homers in 73 games (.301/.389/.483). After earning his early-August promotion to Hickory? Hold my stat sheet, said Harris' bat. He homered in his first Crawdads at-bat. He homered in his second Crawdads at-bat. He went 13 for his first 26 and struck out only twice in that span. He started 16 of his first 17 games, hitting safely in all of the starts and batting .478/.507/.821 in total. All told, he finished his Hickory stint with a .372/.425/.648 line and 10 more homers in 37 games, leading to internal discussions about possibly promoting him yet again for Double-A Frisco's playoff chase. Harris finished the year as the only player in minor league baseball to pile up at least 20 home runs, at least 20 doubles, and at least 20 stolen bases to go with fewer than 100 strikeouts.
Like most in the organization, Rangers hitting coordinator Cody Atkinson had heard about Harris before 2021. He'd seen the data, too. But, he readily admits, "Before knowing Dustin, I wouldn't have expected this, going purely off his baseball history."
Carlos Cardoza might not have either, in the beginning. Then, for three months, he saw firsthand how driven Harris can be when Cardoza managed him in Down East. "He's humble, he's confident, no one will outwork him, and no one will set a higher bar for him than what he sets for himself," Cardoza says. As a result, while the outside world may have been shocked by Harris' power surge, "I know there's someone that wasn't surprised, and that's Dustin."
Atkinson, in sharp contrast to the colleges and pro scouts who didn't see much in Harris, has seen plenty, and it didn't take long for the hitter to grow on him.
"When you get to know him, you get it," he says. "He's just got 'it.' He came in ready to excel. It wasn't anything we did. The best thing we did was stay out of his way."
Harris didn't get to wear a RoughRiders uniform late in 2021, but he will in 2022. Since he hasn't been a pro long enough to require a 40-man roster spot, he'll have a spring training regardless of what happens with MLB labor talks and will get to start his season on time. Which is good because there's more work to be done.
His defensive home is unclear—all of the corner infield and corner outfield spots remain under consideration—and as is the case with all prospects, he will need to prove he can adjust to pitching at the upper levels of the minors in what will be his first full season as a pro. For now, Baseball America ranks Harris as the Rangers' No. 5 prospect and The Athletic's Keith Law has him fourth—as well as the No. 92 prospect in the game.
But while there are still hurdles to overcome, Harris' value within the organization is obvious. In January, Texas brought six of its top prospects to Arlington for a leadership mini-camp. Three were recent first-round picks (Jack Leiter, Josh Jung, and Cole Winn). Two were second-rounders (Owen White and Josh Smith). Harris, the former 11th-round pick, was the other one.
Meanwhile, after 21-1/3 disappointing innings for the A's and a playoff demotion to middle relief, Minor left Oakland to join the Royals in 2021. At the time of the deal, Texas was the club second-guessing its strategy. Now it's the A's who would like a do-over.
That same group of prospects is headed back to Arizona on February 21, assembled by the club to get a head start on minor league spring training, which is set to begin the first week of March. Assuming major league spring training isn't delayed too long, there's a real chance that Harris will get a formal non-roster invite to participate with the Rangers' big league players and coaching staff for at least the early part of camp. After that, he's almost certainly headed to Frisco.
The jump from Class A to Class AA is, after reaching the big leagues, widely thought of as the toughest in baseball. But there's an even bigger challenge on the horizon. Up until now, the 22-year-old has managed to consistently fly under baseball's collective radar. Nobody—no team, no scout, no prospect expert—is underestimating him anymore.
There's about to be a whole lot more noise for Harris to ignore.
Get our weekly recap
Brings new meaning to the phrase Sunday Funday. No spam, ever.
Author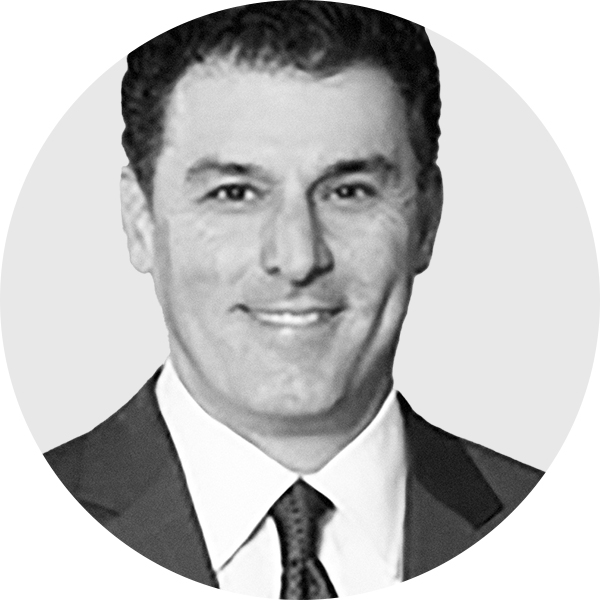 Jamey Newberg covers the Rangers for StrongSide. He has lived in Dallas his entire life, with the exception of a…