Baseball America published its first annual Prospect Handbook in December 2000, weeks after the Rangers had shocked the sports world by doubling Kevin Garnett's landmark NBA contract with a $252 million agreement with Alex Rodriguez. In it, the publication ranked Texas' collection of minor leaguers as the game's 13th-best, with this caption:
"A wholesale makeover of the farm system by GM Doug Melvin was a major reason why Alex Rodriguez signed with the Rangers. The organization is well balanced with the first of the prospects from Melvin's administration, notably first baseman Carlos Pena, ready to hit Triple-A."
The problem turned out to be twofold. First, the system didn't come anywhere close to fulfilling its promise. Pena and fellow masher Travis Hafner were traded for what became underwhelming returns. Pitchers Jovanny Cedeno and Ryan Dittfurth got hurt. Jason Romano, Kelly Dransfeldt, and the original version of Colby Lewis didn't pan out. An apparent disconnect between big league operations (led by John Hart) and minor league player development (headed up by Grady Fuson) worsened all of it.
Second, by signing well-past-their-prime veterans to flank A-Rod, the Rangers forfeited their second and third picks in the 2001 draft (and failed to sign their fourth-rounder). One year later, they surrendered their second, third, fourth, and fifth picks. Any semblance of prospect wealth cratered, and the big league roster wasn't anywhere near good enough to survive it.
Two Prospect Handbooks later, the club's farm system ranking had fallen to 19th, then languished in the middle for several years before a drop to 28th in 2007 precipitated a franchise-changing teardown.
Baseball America rolled out its latest rankings last week, and the Rangers system is back up to the game's ninth-best. It's not only their highest position in six years but also their first respectable one: in the intervening five offseasons, Texas bottom-dwelled at the 23rd, 22nd, 24th, 20th, and 24th slots. Says BA this time around:
"The Rangers' system features an excellent trio of Jack Leiter, Josh Jung, and Cole Winn—their top draft picks in 2021, 2019, and 2018. The system also got a boost from midseason trades that netted them a bevy of middle infield prospects and an impressive return from righthander Owen White."
Of course, as the turn-of-the-century Rangers demonstrated, prospect projections don't always pan out. The Rangers must continue to draft and sign well, develop well, and trade well. They need to supplement Corey Seager and Marcus Semien with well-designed free-agent signings like Mike Minor, Lance Lynn, and Kyle Gibson were—the kind they hope Jon Gray will be—and to target veterans like Ian Kennedy Kole Calhoun as complementary pieces versus the headline pickups that Andres Galarraga and Ken Caminiti were in the A-Rod years.
But even if prospect forecasting is just educated guessing, a top-10 farm system grade is better than a bottom-10 group. No team in baseball made a bigger vault in the winter rankings than the Rangers' 15-spot leap from 24th to 9th (or in Keith Law's rankings for The Athletic, where no team matched the 13-spot jump Texas made from 24th to 11th). And, for what it's worth, while the Mariners earned Baseball America's No. 1 slot, the rest of the American League West slums in the territory that Texas occupied the last few years: the A's farm system is ranked 27th, the Astros sit at 28th, and the Angels are 29th.
Baseball America has Leiter, Jung, and Winn ranked, respectively, 25th, 26th, and 61st in baseball. Keith Law of The Athletic pegs the trio 26th, 32nd, and 42nd overall, tying Texas with four other teams for the most representation in his top 42.
(You can view the fact that BA has Dustin Harris as the Rangers' No. 5 prospect (behind Ezequiel Duran) and White No. 7 (behind Justin Foscue) while Law has vaulted Harris all the way into his Top 100 (92nd overall) and White just outside that list either as a nod to the depth of the system—given the differing opinions about how the Rangers' second tier breaks down—or as evidence that, like in the A-Rod days, nobody really knows what kind of career these players are poised to have. Baseball Prospectus, for its part, regards Foscue as the No. 50 prospect in the game, further making one point—or the other.)
This is before considering that the Rangers should have yet another top-50 type a year from now when they pick third overall in the upcoming draft, to say nothing of what might happen if they get breakouts from one or more of Duran, Josh Smith, or Luisangel Acuna.
No team, so far, has taken a bigger step forward with its major league roster this winter than the Rangers. And no team, at least according to Baseball America, has improved its farm system more over the last year. One or other would be exceptionally good news. The two in tandem? Markedly better.
The A-Rod Rangers proved quite clearly that big headlines and roster splashes are meaningless (and, perhaps, worthy of mockery) if they don't translate into wins. There are no Seager and Semien statues being fabricated for the plaza outside Globe Life Field, no Baseball America plaque on the concourse. The job to get back to contention is very much still afoot.
The Rangers would do well to come out of the lockout with the addition of a frontline starting pitcher like Clayton Kershaw or an impact outfielder like Seiya Suzuki or Michael Conforto. They need prospects like Ricky Vanasco, Sam Huff, Evan Carter, Tekoah Roby, and Kyle Cody to come back healthy and productive, which Cedeno and Dittfurth were unable to do. It would help if Foscue worked out in a way that Dransfeldt didn't. If Spencer Howard is a different pitcher now that he's in Texas, the way Lewis was the second time around, well, now we're talking. If the Rangers are eventually going to trade, say, Duran and White, falling short like they did moving Pena and Hafner would not be well advised.
On the flip side, if Harris or Smith or Dane Acker turn out to be half the prospect heist that Michael Young was, even better.
A-Rod famously blasted the Rangers once he'd fled, saying, "I would have never gone to Texas if they had told me, 'Alex, it's going to be you and 24 kids.' Never."
It was (not shockingly) disingenuous, given the high opinion Rodriguez professed to have of the prospects whose W-2s came from the same place as his quarter-billion bucks. There's nothing wrong with surrounding star big-league talent with young, developing players; to the contrary, it's usually how winning is most effectively done. There's a lot that Texas has to continue to get right. But right now, there are two pretty important arrows pointing up.
Get the ItList Newsletter
Be the first to know about Dallas' best events, contests, giveaways, and happenings each month.
Author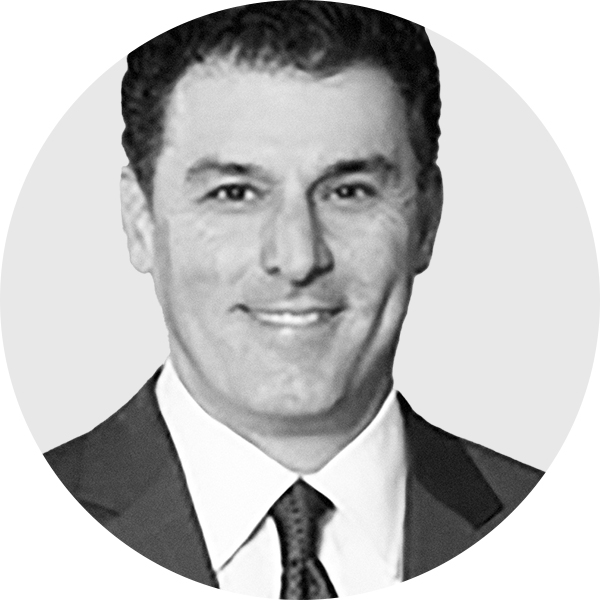 Jamey Newberg covers the Rangers for StrongSide. He has lived in Dallas his entire life, with the exception of a…