During my first season covering Dallas Cowboys football here at StrongSide, I primarily attempted to analyze specific trends and determine what we might see next. I tried to contextualize the singularity of certain players so that we could properly appreciate what we were seeing. This team receives more coverage and analysis than any professional sports franchise in the world. I viewed it as my charge to take a topic, dive deep, educate myself, and convey what I learned to you.
Right now, that sort of micro analysis feels incredibly inconsequential. The fatalistic fog that has set in over this franchise and fanbase in the last week is like nothing I've experienced in the world of sports. I say "in the world of sports" because this level of nihilism is usually reserved for, say, the world of politics. Out there, we have reached the "your vote doesn't matter, and even if it did, nothing will ever change" depths of depression, which, really, is just the other end of the spectrum from the "this is the year things will be different" zenith of psychosis with football.
So you could see why I considered simply sending our editor Mike Piellucci the words "who cares, enjoy Arby's" as my entire piece this week. [Editor's note: I mean, I wouldn't entirely blame him.]
But the thing is, I was not among those who considered anything short of a Lombardi Trophy a failure. Mike McCarthy decided to lean into the "31 teams end the season in the same spot" philosophy at his season-ending press conference last week. "Only one team gets to answer these questions and feel good about your final lap," he said. I realize these are just comments from a coach that have no real value or bearing on the future of the team. But, all the same, this is BS. Equating the despair resulting from this level of disappointment to, say, how the Jaguars or Jets ended their season is absurd.
And McCarthy knows that. As recently as Week 17, when they headed into the Arizona game at 11-4, Dallas had at least a shot at the top seed in the NFC. They didn't earn it, but they still finished the year ranked first in Football Outsiders all-encompassing DVOA metric, third in Ben Baldwin's EPA-based "team tiers," and third in Pro Football Focus team-wide overall grading. The weight of this colossal failure is not just the result of "Super Bowl Or Bust: Bust." It's that they couldn't get one playoff win with a team that was really talented.
That final game served as the perfect microcosm for everything that ailed this team for much of the year. Punched in the mouth on an opening drive aided by penalties. A three-and-out. More penalties. The coaching staff's misguided belief that they were the only galaxy brains who could execute the final play with zero margin for error. The general manager/stadium designer thinking he could outsmart THE SUN. The hubris this organization embodies was on full display for all to see, at every level.
Speaking of microcosms and poetic encapsulations, it wasn't just that this loss works as a stand-in for the season. This season works as a stand-in for the last two decades of Cowboys football. Listening to people talk about this team for the last week, I have heard a lot of, "Well, in the end they just weren't a very good football team," which is the same thing I've heard people say about them for several years. I suppose it just depends on your definition of good or bad. But the Cowboys won 12 regular-season football games this year, more than all but two other NFL teams. Some might invalidate this due to the schedule they faced, but I'm sorry, it takes a good football team to win 70 percent of the time.
Here's a fact: dating back to 2003, when Bill Parcells was hired, the Dallas Cowboys have the eighth-best regular season winning percentage in the NFL. I truly believe that most people, Cowboys fans or otherwise, do not realize this. The clubs ranked one through seven all have a Super Bowl win in that timeframe, as do the teams ranked nine through 11. Again, though, Super Bowls are hard to win, and that's a high bar. What about just playoff wins? During this 18-year sample, Dallas has only three, tied for the third-fewest with Chicago, Jacksonville, and Buffalo (all three Bills wins have come in the last four years). They are above Cincinnati, Washington, Cleveland, Miami, Detroit, and Oakland/Las Vegas. Please let that sink in: all of the teams ranked near Dallas in regular season wins have Super Bowls. Just about all of the teams ranked near Dallas in playoff wins are year in, year out, the worst of the worst in the league.
Statistically, this is hard to do. Some of this is "bad luck," sure. But when the sample size is this large, luck is supposed to balance itself out. I don't believe in "curses," and neither should you. The problem is that no other explanation makes any sense.
Except for … Jerry. Jerry Jones has been the only constant over this period. But I have no way to determine or quantify what exactly that continued presence means in any sort of tangible way, and it drives me insane. Nominally, he is the general manager, and the Cowboys' personnel department has been one of the best in the business on draft weekend. Of course, we can point to the fact that Will McClay and his staff likely have a lot more to do with this than Jerry does, but Jerry hired McClay and has convinced him to stick around. Of course, we can say "the Cowboys lucked into Dak Prescott and tried to trade up for Paxton Lynch," but then we are reminded that Tom Brady was once selected with pick No. 199. 
We hear about the "country club attitude" and the coddling environment that the Jones family supposedly creates. I can buy this, especially when it comes from the likes of Troy Aikman. What I can't wrap my head around is why this amorphous fatal flaw only seems to present itself when the games matter the most.
Certainly, Mike McCarthy can look at this history and understand the abrupt conclusion of this Cowboys season is not on par with what 31 other teams have experienced. It's not even about living off of the glory days of the '90s; those teams were assembled before the NFL enacted a salary cap in 1994. We could even discard the history and simply say that the only reason McCarthy is here is to ensure that a 12-win team has postseason success. In his first attempt, he and his staff got thoroughly dismantled by their counterparts.
I've never experienced such bleak, hopeless vibes around this team. Or any local team for that matter, which is really something when you consider that they just drafted the NFL's soon-to-be Defensive Rookie Of The Year. This isn't akin to the Rangers losing 100 games as part of a rebuild or the Stars meandering around two years after being in the Cup Final (aberration or not, the Cowboys would love to have a lightning-in-a-bottle run to the Super Bowl on their recent ledger). It isn't comparable to the pre-Luka Doncic Mavs, coming off of 15 years of postseason success in the twilight of Dirk Nowtizki's career.
What makes this misery unique is that this is the Cowboys' window, with a highly paid franchise quarterback. And I know you don't want to hear this, but this team, barring major injury, is probably going to win the NFC East next year, too. I'm aware the division hasn't had a repeat winner since 2004, but that has zero predictive value. Maybe the Eagles swing a trade for Russell Wilson. Who knows? As presently constructed, as nihilistic as we may be about the future of the Cowboys, they will be the favorites to win the division, and they likely will do just that. 
And it will mean next to nothing. The NFC East is like a friend after college who hasn't started taking life seriously yet: "Sure I haven't made all of the life changes I intended to, but I mean, at least I'm not them! I'm doing fine!" That friend is keeping you from realizing you're still basically a slob.
Until we are notified otherwise, the regular season is now just a Sisyphean rock. This team has largely robbed us of the joy of watching them win most of their games in the regular season, which is now the only thing they do dependably well. Which means we're not just waiting seven months for the season to begin, but a full calendar year to see if any of it matters. If recent history tells us anything, it probably won't. I'm starting to understand the collective depression.
Thanks a lot, Cowboys. Enjoy Arby's.
Get our weekly recap
Brings new meaning to the phrase Sunday Funday. No spam, ever.
Author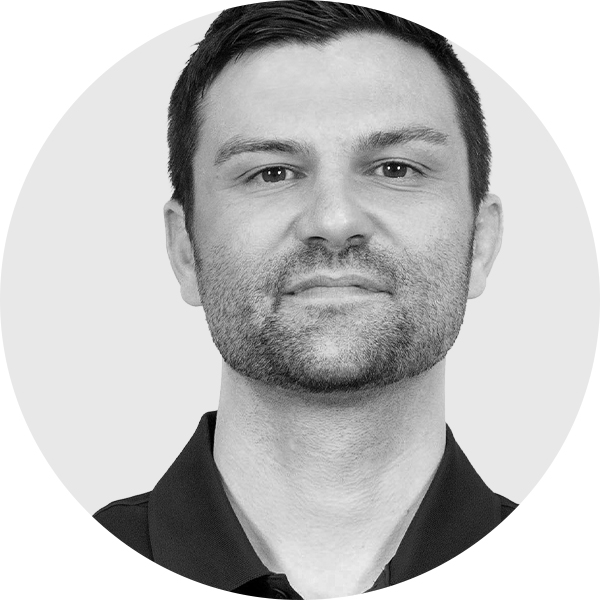 Jake Kemp covers the Cowboys and Mavericks for StrongSide. He is a lifelong Dallas sports fan who currently works for…