The blueprint was clear. The point guard the Phoenix Suns drafted midway through the first round in the 1996 NBA Draft was going to take over once aging All-Star Kevin Johnson started to slow down—until, that is, the Suns made a trade with Dallas for Jason Kidd six months later. At that point, Steve Nash was blocked in Phoenix, and after his second season he was shipped to the Mavericks himself for three fringe players and a draft pick that turned into Shawn Marion.
Because basketball has no farm system (the G League really isn't the same thing), it's not exactly parallel to compare the impact that the 23-year-old Kidd's arrival in Phoenix had on Nash to the ramifications of Corey Seager and Marcus Semien on a deep Rangers group of middle infielders for whom the organization had, and still has, high hopes.
And there's another key difference. Neither Nash nor Kidd was equipped to slide over to a different position. The play, once Kidd arrived, was to trade Nash, and the Suns did well there. Finding different ways to make the most out of a shortstop or second baseman is far more multi-dimensional. (Far be it from me to shoehorn a note here that, in 2015, Nash was playing second base when he prevented me from going 3-for-3 in Dirk Nowitzki's Heroes Baseball Game. This was not that play.)
It's not a slam dunk that Texas will move Isiah Kiner-Falefa even though he's only going to play shortstop if something has gone wrong with Seager and probably Semien, too. The Rangers no longer dream that their Joey Gallo deal with the Yankees produced the club's future keystone combo, but that doesn't mean shortstop Josh Smith and second baseman Ezequiel Duran will necessarily be traded again. Justin Foscue is still viewed at this point as a win in the draft; same with Luisangel Acuna as an international find.
Some of them will be traded. That was true even before the Seager/Semien signings. At the same time, even if Davis Wendzel, Maximo Acosta, Thomas Saggese, and Chris Seise all reach the majors, chances are that at least one will do so as Seager and Semien's teammate. The goal, as the Rangers weigh trade opportunities over the coming months and years for their young middle infielders, will be to turn Nash into Marion, to flip Steve Walsh for Russell Maryland and Erik Williams.
It didn't work out quite that well when the Rangers converted their enviable catcher cadre of Jarrod Saltalamacchia, Gerald Laird, Taylor Teagarden, and Max Ramirez just before the World Series years into just about the same thing on the trade market that Toronto managed a decade before that with middle infielders Michael Young, Felipe Lopez, Cesar Izturis, and Brent Abernathy—very damn little.
But the Saltalamacchia-Laird-Teagarden-Ramirez anticlimax also had a Steve Nash component that shouldn't handcuff Smith, Foscue, Wendzel & Co. A point guard is a point guard—at least in Nash's era as a player, if not in his coaching days—and a catcher is a catcher, unless there happens to be enough bat to make him a first baseman, too. Middle infielders fit a different category. There's a reason that most high school or Latin American infielders are shortstops when they turn pro and that most outfielders at that age arrive as center fielders.
As one Rangers official puts it (on behalf of basically all club officials in the sport): you move them, if needed, "in to out, not out to in." Rangers roving infield coordinator Kenny Holmberg adds: "If a player can play the middle infield, there should be enough baseball player in him to settle in elsewhere."
Sometimes the player plays himself onto an infield corner or into a shift to the grass. Other times, the reassignment is dictated by one of baseball's unassailable truisms: there's just one shortstop and one second baseman in a lineup.
Only in the literal sense, of course. Semien, a career shortstop, slid across the bag with Toronto last year, and he'll remain at second base with Texas as long as Seager is healthy. He's Exhibit A for the idea that having too many shortstops is rarely a problem.
The Rangers will be settling some shortstops in at other positions in 2022; the sheer numbers demand it. But even for their most prized prospects at the position, there's now a more important reason to see where else on the field they might be able to help. Level by level, here's a look at some options the club might be considering for getting—and projecting—as many of them in the lineup as possible.
MLB: Kiner-Falefa, a 2020 Gold Glove winner at third base, could be back at the hot corner to start the year if the club determines Josh Jung needs a little more minor-league seasoning. Ultimately, though, Kiner-Falefa is more likely to fill a super-utility role and be among the best in the league at it from a defensive standpoint at least as long as he's with the Rangers.
Second basemen Nick Solak and Andy Ibanez could compete for one bench spot, but neither plays shortstop. Both bat-first players could figure in at the other three infield spots or left field, with enough extra-base potential to DH on occasion. Yonny Hernandez is more of a classic utility infielder and will need every bit of his versatility to carve out a big-league role.
Triple-A Round Rock: Solak, Ibanez, and Hernandez, if optioned to begin the season, will get regular at-bats with the Express to stay ready. What would that mean for Smith and Wendzel, who could be in Round Rock as well? The consensus is that Smith is a pure shortstop but also the kind of athlete who could handle almost any defensive assignment. With Seager and Semien in place, would the Rangers ask him to grab a bigger glove and experiment with him in center field once or twice a week? That would allow Wendzel to continue to get some shortstop work among all the other positions he can play.
Double-A Frisco: Foscue should start the year as the RoughRiders' second baseman but could get reps at third base as well, just as he did at Mississippi State. He's also likely to show up in countless trade rumors with Semien (and Jung) around, particularly given that he doesn't have the outfield projectability that some others have.
Duran has been mostly a second baseman in his four pro seasons but was used primarily at shortstop after the Gallo trade and then at third base in a breakout Arizona Fall League campaign. He could see some time in the outfield in 2022, too. Duran remains an infielder first, but the name Kiké Hernandez has come up as a prototype for how the Rangers might see the 22-year-old mixing in.
Like Smith, Seise is a classic shortstop but plenty toolsy enough to project in center field, where he could conceivably be a real factor in the Rangers' long-term picture at the position. He just needs at-bats (injuries have limited the 2017 first-rounder to just 82 games played as a pro), and they might come a level down to start the year.
High-A Hickory: Shortstop likely belongs to Acuna, the little (in more ways than one) brother of Braves star Ronald Jr. He'll probably also see meaningful time at second base, and there are those who believe he'd be as dynamic a defender in center field as his brother, too. Saggese played both middle infield positions and third base in his eye-opening pro debut last summer; he could find himself opposite Acuna most days, trading places along the way. Keyber Rodriguez, an organizational favorite, should continue to serve in a utility role, as could fellow 21-year-old Jose Acosta, who was picked up from the Reds last offseason for Scott Heineman. Cody Freeman is expected to stay behind the plate, extending the experiment that began in earnest a year ago, but he'll also likely continue to see time at his more familiar infield spots as well.
Low-A Down East: It will be interesting to see whether the Rangers push Maximo Acosta to Down East even though he'll be just 19 all season. First and foremost will be the health of his shoulder after August surgery, which helped limit him to 17 games since signing for $1.65 million in 2019. Acosta is another player whose instincts and arm strength fit a shortstop's profile, and he's far enough away that it's fair to ponder whether Seager will still be holding the spot down once the teenager has put himself in the big-league picture. For now, though, he could share middle infield reps for the Wood Ducks with 2021 third-round pick Cam Cauley and Bahamas native Keithron Moss, who at age 20 is badly in need of a bounceback season.
Short-season leagues: Danyer Cueva, a Venezuelan shortstop who signed at age 16 for just over $1 million a year ago, could make his stateside debut in the Arizona Complex League this summer along with any middle infielders that the Rangers draft this summer.
Last year at this time, the Rangers' middle infield was shaping up to be Kiner-Falefa, who'd had no regular shortstop work since 2014 (his first full minor-league season out of high school), and Solak, whose defense wasn't considered at the same level as his bat. Foscue hadn't played a pro game yet and was criticized by some in the online industry as an overdraft. It was a fuzzy picture.
Since then, Seager and Semien have arrived as potentially the game's top middle infield duo. Foscue debuted and became, in the estimation of some, a top-50 prospect in the sport. The Gallo trade begat Smith and Duran, both of whom sit above the line in all rankings of the Rangers system's prospects, and Ibanez emerged. The club's middle infield picture has quickly blossomed from a big bag of see-what-sticks to a league-wide strength, with the kind of depth to help address the club's other weaknesses. That could come in the form of trades aimed to fill those holes, or new positions and roles designed to keep those prospects in the plans here.
Maybe the way things play out, by the middle of 2024, Semien starts to take on DH duties more often than not and Foscue settles in at second base, with Smith in center field and Seiya Suzuki in left. Wendzel fills a Kiké Hernandez/Chris Taylor role while Duran does the same for Oakland, after being acquired as part of a deal for Matt Olson days after the lockout lifted in February 2022.
Or perhaps the 6-foot-4 Seager slides to first base in 2024 and Acosta takes over at shortstop at age 21. Acuna and Duran cover center and left while Smith seizes the super-sub role, with Saggese as the utility infielder. And on one June evening in Arlington, Foscue is hitting in the first inning—the top of the first—facing big lefty Trevor Rogers, the Marlins pitcher he'd been traded for two years earlier. Meanwhile, 20 miles to the east, Kidd's Mavs are hosting Nash's Nets in the NBA Finals, the second time in 13 years that the Mavs and Rangers are chasing matching titles.
Surely you didn't mistake me for someone who would spend nearly 2,000 words drawing up blueprints without dreaming up the stars-aligned scenario. Turning one of the most important units on any winning baseball team from a question mark to an exclamation point makes that a considerably easier exercise to get away with.
Get the ItList Newsletter
Be the first to know about Dallas' best events, contests, giveaways, and happenings each month.
Author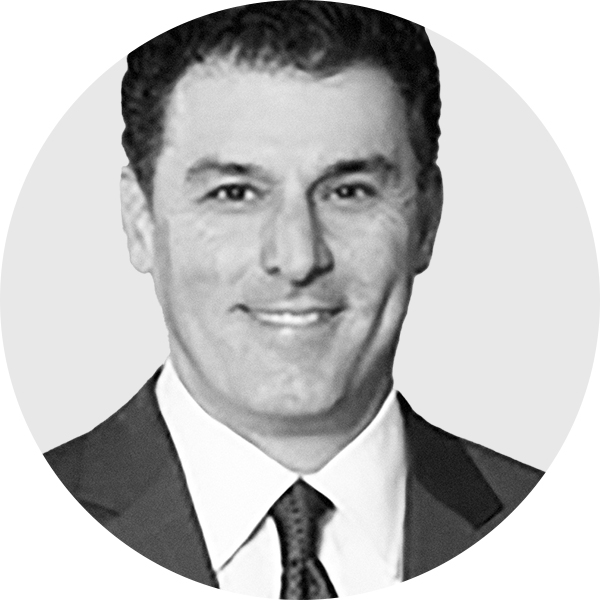 Jamey Newberg covers the Rangers for StrongSide. He has lived in Dallas his entire life, with the exception of a…