The Dallas Cowboys did not take it easy on the Gardner Minshew-led Philadelphia Eagles on Saturday night. For the second time in three weeks, Dallas dropped 50-plus points on their opponent, this time doing it without the aid of a touchdown on defense or special teams.
The offense was clicking on all cylinders. Dak Prescott threw five touchdown passes, breaking Tony Romo's single-season franchise record. Dalton Schultz caught two of them, bringing his season total to eight. Three different Cowboys running backs found the end zone, none of whom were named Elliott or Pollard. Cooper even Rush got himself another completion.
Yet there's one number that not only stands out as the story of this game but could point to how successful the Cowboys will be in the playoffs: 119.
That's how many receiving yards supposed fourth receiver Cedrick Wilson earned on the night as part of a career day for the wideout. Wilson set a personal best for receiving yards in a game, and Saturday represented just the third time he's crossed the 100-yard mark plus the second time he's finished with multiple touchdowns. All that damage came on only six targets on the day, which was about as many as Dallas needed on a night when Prescott was able to throw five touchdown passes on 27 attempts.
Wilson was Prescott's favorite target not only on the day overall, but in the most important moments: third downs. Prescott dropped back to pass eight times on third down this week, and Wilson was the receiver on four of those throws. In fact, he was the only wide receiver to get any third-down targets; the other four were split between Ezekiel Elliott, Corey Clement, and Schultz. It worked out, too, with the Cowboys converting on three of those four attempts.
All told, Wilson caught five balls, all of which went for a first down. While this is an abnormally good first-down rate, it's not entirely unusual for Wilson. Among Cowboys players with at least 30 targets, Wilson's 43.5 percent first down rate is second on the team only to CeeDee Lamb. (Yes, it's higher than Amari Cooper and Schultz.)
Big splash plays are always welcome, but it's the chain-movers that keep an offense thriving. Dallas converted 91.7 percent of their offensive series into either first downs or touchdowns this week, which tied for the fourth-highest conversion rate in a single game for any team all season. It's one thing to be able to generate explosive plays; it's another to be able to wear your opponent down by never letting their defense off the field. Wilson's first downs were a huge part of that, and his play throughout the year indicates it might not be an outlier game for him if he continues to get more opportunities.
Wilson did the majority of his damage on Saturday in the 15-to-25 yard range—four of his six targets fell in that bucket. It was a bit different than his usual workload this season. Among the receivers listed on the chart above, Wilson actually has the lowest average depth of target on the year, at 9.5. Of his 61 targets this year, 13 came behind the line of scrimmage while another 29 came within 15 yards of the line of scrimmage, which accounts for a full two-thirds of his targets. It was noticeably different this week as he worked the mid-range of the field to great success.
Perhaps one of the reasons we saw him run a bit deeper was the absence of Michael Gallup. Gallup is the Cowboys' deep threat, and he's out for the remainder of the season due to a torn ACL, which put an end to the team's three-headed monster at wide receiver. Schultz has performed incredibly well as a receiver, too, but he adds a very different element passing game than Gallup. Someone needs to fill the void next to Lamb and Cooper, in other words, and Wilson doing so could help return this offense into the juggernaut it was in the first third of the season.
But it's important to note that Wilson for Gallup is not a one-to-one replacement. While Gallup is primarily an outside receiver, Wilson spends 90 percent of his snaps in the slot, per Pro Football Focus. For most of this year, that slot receiver spot was held down by Lamb. Over the past seven weeks, Lamb played 70 percent of his snaps in the slot, leaving little room for Wilson to get in the game and do the damage he's apparently capable of. Wilson on the inside kicked Lamb to the outside, which works just fine since Lamb has been an elite receiver this year wherever he's lined up.
There's no question the Cowboys' passing offense will look different with Gallup gone. But Saturday proved that doesn't mean it will necessarily look worse. If that continues to hold true against San Francisco, it could be Wilson, not Gallup, whom the Cowboys make room to bring back in free agency (albeit at what should be a lower dollar figure) to complement Lamb and Cooper in 2022. In other words, Sunday will be about more than what the passing game can do to finish this season. It could be the start of something that lasts for years to come, too.
Get the ItList Newsletter
Be the first to know about Dallas' best events, contests, giveaways, and happenings each month.
Author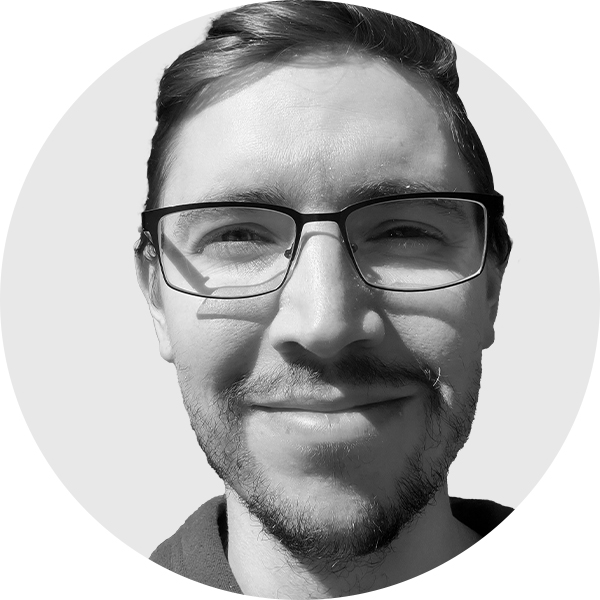 Dan covers the Cowboys for StrongSide. He is a Pacific Northwest native & self-described nerd who has been covering the…