It is unsettling how mammoth this weekend's Cowboys-49ers game feels. A wild-card game should not carry what feels like monumental implications. Maybe that's why the mayor is already going to the curious move of the "local politician bet" at the stage of the postseason that includes nearly half of the league.
Yet here we are. This franchise has won just three playoff games since 1997, only one of which has come since Dak Prescott was drafted in 2016. Mike McCarthy was hired because he coached in 18 playoff games in his 13 seasons in Green Bay, so while we're only in McCarthy's second season in Dallas—and year one could be considered a wash for a number of reasons—the fact remains: if Dallas doesn't win this game on Sunday afternoon, this campaign will be considered a failure.
That might not be "fair," but the NFL is an unjust society. The best team does not always prevail, and the loser is not judged solely by outcome but by expectations. In addition to McCarthy, the Cowboys have a highly paid franchise quarterback in his prime. They have two coordinators other teams are after as head coaches. They have a number of key contributors set to hit free agency this offseason.
The offense's struggles in the back half of the season have been well-documented. Considering the Cowboys have the second-highest share of their salary cap devoted to offense, it's hard to imagine this team winning any playoff game without that unit approximating its efficiency and consistency from September and October. That being said, I believe the key to a win on Sunday, as well as playoff success going forward, is the same component that has kept this team alive for most of the season: the terrifying troika of Micah Parsons, DeMarcus Lawrence, and Randy Gregory.
No matter the resources tied up on offense, the Cowboys' pass rush is the best, most consistently elite element of this team. They registered pressures on 36.3 percent of opponents' dropbacks this season, the fifth-highest rate in the league per Pro Football Focus. They did this despite Lawrence playing in just seven games. (If we filter from when Lawrence returned in just Week 13 to the end of the season, the rank jumps to second.) If we use EPA/play (Expected Points Added) to measure their pass rush, they rank second for the season. The Cowboys are not only getting pressure but generating explosive plays that result in turnovers or points for the defense. Dallas is one of just two teams with three players in the top 25 in pressure rate with at least 150 pass-rush snaps on the season (bad news: the 49ers are the other).
That especially matters considering this week's opponent. The 49ers did a decent job of protecting quarterback Jimmy Garoppolo this season, finishing with the 12th-best pressure rate allowed (this also factors in two starts with rookie Trey Lance under center). But pressure allowed is also partly a quarterback statistic, and Garoppolo invites about as much as any veteran in the league. He lacks the ability to manipulate the pocket and help his offensive line, and when the pass rush does break through, he's terrible. He finished the season with PFF's lowest grade against pressure and committed turnover-worthy plays on nearly 10 percent of those plays, the league's third-highest mark. (By comparison, Prescott had the third-highest grade against pressure.) San Francisco has had basically the same offensive line all season aside from losing right tackle Mike McGlinchey in Week 9, although left tackle Trent Williams was unable to play in their postseason-clinching win over the Rams. His status for this weekend is uncertain, and while I'd guess he plays, can San Francisco keep arguably the best pass rush in the league from ruining the afternoon of a quarterback that can't handle heat?
Expect them to do everything in their power to avoid giving Dallas the chance. The 49ers are about as much of a throwback offensive operation as you can find in the NFL today, running the ball a staggering 57 percent of the time on first or second down in "neutral" settings—when the game is still relatively close, excluding the last two minutes of each half—per Ben Baldwin's excellent site. That's the third-highest rate in the league, and they're only a fraction behind the top two of Tennessee and Detroit.
Rushing this much in these situations is a losing proposition for most teams; only six offenses have a positive EPA on the ground on early downs (Dallas is one of them, ranking fourth). Not San Francisco. They're also far and away the most effective and efficient rushing team in these situations, with the highest EPA in the league. You can probably understand, then, why there is not a single situation where San Francisco threw more than the league average this season:
You will often hear the phrase "run to set up the pass" thrown about when discussing teams that rush this much. I don't believe this is true for the 49ers offensive attack. They run the ball for one simple reason: they don't believe anyone can consistently stop it.
This does not line up well for Dallas and its defensive strengths. While the Cowboys finished the regular season second in the NFL in defensive pass EPA, they also ranked 20th on the ground. Building your defense with highly drafted, highly paid pass rushers plus ball-hawking corners will serve you well against 80 to 90 percent of NFL teams. San Francisco is not one of them.
The run game isn't San Francisco's only trick for neutralizing the pass rush. The 49ers also love the screen game. Garappolo ranks ninth in the NFL in the percentage of his throws charted as "screens," and for good reason: he has the most capable dance partner in the league in this endeavor. Deebo Samuel caught 18 screens this season for 250 yards, good for a ridiculous league-leading 13.9 yards per reception. But here's the fascinating part about how they use Samuel: his average depth of target on these plays was -3.6 yards, the third-highest "negative" mark in the league. They throw their screens to Samuel way behind the line of scrimmage, which allows him to obliterate the field in yards after the catch on screens with 17.2 per catch.
This is how the 49ers generate explosive plays on offense—this, and pretty much only this. Garappolo is near the bottom of the league in deep-passing rate, and he has just three touchdown passes on throws that traveled over 20 yards in the air (Prescott has eight). Everything that should really scare the Cowboys on Sunday will be right in front of them, not behind.
An elite run game married to an elite screen game makes it unwise to blitz Garappolo much. Complicating matters even further is their extensive use of pre-snap shifts and motion, which they lean on more than any team in the league:
Bottom line, this is a complicated, confusing, tough offense to prepare for. Just ask Los Angeles after last week. Down 17-3 to the Rams to start the second half last week, San Francisco scored touchdowns on back-to-back drives. In those two scoring drives, they ran 18 plays. They ran the ball 14 times. One the second drive, they ran 10 straight times before scoring on a trick play in which Samuel took a handoff and threw it to Jauan Jennings for the score.
Now for the good news. If the Cowboys are able to pressure Garappolo without giving anything up in coverage, he's awful. He will not beat teams off-script, and he does his offensive line zero favors. And while this is not a piece about the Cowboys offense, it has to at least be good enough to let Lawrence, Parsons, Gregory, and their cohorts squash the Niners' trip down NFL-offense memory lane by scoring or consistently make the 49ers nervous offensively—and they don't blink easily.
This is the game. If Dallas can force San Francisco to throw a little more often than it is comfortable with, that gives the team the opportunities for those game-changing plays. Parsons and his sideline-to-sideline speed figures to be a huge determinant in how much of a factor Samuel is in this game. But, to me, this is the game where Lawrence earns his money. While he's a top-tier pass rusher, he's also the Cowboys' best run defender. Dan Quinn can line up Lawrence inside or outside, he can get to the pocket, he can shed blockers, and he doesn't miss tackles. I'm not sure they can take him off the field for more than a play here or there. Right now, Lawrence, not Parsons, is the Cowboy best suited to be a real problem for San Francisco.
Nothing about this game makes me comfortable. But if there is one prediction I do feel confident making, it is this: if Dallas moves on to the next round, it's because Lawrence, Parsons, and Gregory proved they can do it when it counts most—and the longest-tenured of the pride reminds the others he's still in charge.
Get the ItList Newsletter
Be the first to know about Dallas' best events, contests, giveaways, and happenings each month.
Author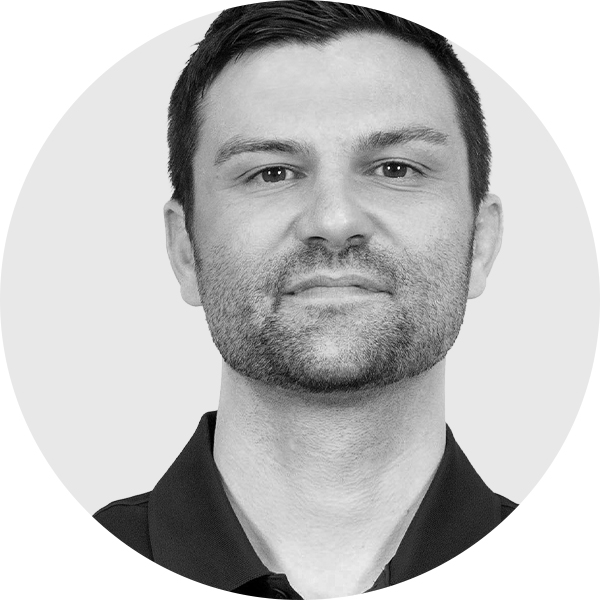 Jake Kemp covers the Cowboys and Mavericks for StrongSide. He is a lifelong Dallas sports fan who currently works for…