Nobody cheers for a work stoppage, but for the briefest of stretches, you were in luck if you were in the category of baseball fan, talk show host, or elite free agent. The inevitability of MLB's December 1 lockout created an NBA-like market frenzy the last few days of November, before league business shut down, and the Rangers were at the forefront of the storm, agreeing to terms on Sunday with shortstop second baseman Marcus Semien, starting pitcher Jon Gray, and outfielder Kole Calhoun and then, on Monday, adding shortstop Corey Seager to what had been a 102-loss team.
It was a surge of activity not unlike one the Rangers used to shock the baseball world and electrify their fans 33 years earlier.
The previous season then had been no less bleak than this year was on the field. Texas didn't lose 102 games in 1988, but just as they would in 2021, they did manage to reach a level of futility that the club hadn't sunk to since its 1973 sophomore season. The 1988 Rangers finished 33.5 games back in the AL West, and the lineup was largely responsible, putting up a .689 OPS  that was nearly the worst in the American League (it was an even more anemic .670 in 2021). And they had seen their win total plummet from 87 to 75 to 70, finishing sixth in a seven-team division two straight years.
General manager Tom Grieve, then four years into his role and nine years removed from his own playing days, was grateful for the job. He viewed it as just that: a job. "Every day I had as a player in the big leagues was better than any day I had as a GM or broadcaster," he says.
And he understood the magnitude of the work ahead of him when he arrived in Atlanta for that year's Winter Meetings. "When we looked at our team, we felt that when we faced another team's number three, number four, [or] number five pitcher, our guys were pretty capable," Grieve recalls. "But we weren't suited to go up against the best pitchers in the league." Too many strikeouts. Not enough baserunners. "We had to go get one pure hitter. Hoping for two. Maybe even three."
One thing Grieve didn't have in the winter following the 1988 season that Jon Daniels and Chris Young do now is money to spend. While the Rangers committed $561 million this week to Seager, Semien, Gray, and Calhoun, Grieve had no such freedom. His instructions back then from owner Eddie Chiles? To cut the organization's $25,000 budget for minor-league bats in half. "Eddie had no money," Grieve says. "Zero money."
If Grieve was going to overhaul his lineup, he was going to have to do it by using his inventory of players, not big dollars, as the currency. 
The Rangers had prospects coming — foremost among them, Sammy Sosa, Juan Gonzalez, Dean Palmer, and Kevin Brown, each of whom would enter the picture the following summer — but that three-year tailspin in the standings meant Grieve wasn't interested in counting on a couple rookies to lead the team's offense out of the cold. He checked in with the Yankees on Don Mattingly, the Red Sox on Wade Boggs, the White Sox on Harold Baines. The goal was to improve the quality of his team's at-bats, to find pure hitters who were proficient at both getting on base and doing damage — who wore good pitchers down. 
(It's not unlike Daniels' and Young's stated mission the last couple years, prioritizing hit tools over all-or-nothing power profiles in trades for Nathaniel Lowe, Nick Solak, Ezequiel Duran, Josh Smith, and Dustin Harris to go with the high-dollar draft selections of Josh Jung, Davis Wendzel, and Justin Foscue.)
Before heading to Atlanta for the 1988 Meetings, Grieve discussed a three-team deal with the Padres and Cubs in an effort to land San Diego's John Kruk. The proposal fizzled out, but Grieve got a feel for who he had that piqued Chicago's interest. Chief among them was young closer Mitch Williams. The Wild Thing was 24 at the time and had three seasons in the big leagues, as did Cubs outfielder Rafael Palmeiro. The left-handed hitter wasn't Mattingly, and he wasn't Boggs, but he hit for average and was a doubles machine. 
Grieve believed those two-baggers might turn into homers one day, but even if that never happened, the idea of a .300 hitter who walked as often as he struck out tantalized him. "If the Cubs liked Raffy the way we did, there's no way they would have traded him," says Grieve, who sensed that Chicago projected its own player as a mildly productive seven-hole hitter. "We were confident that he would hit all kinds of pitching." Which was exactly the profile he was targeting.
On December 5, the 1988 Winter Meetings' second full day, the Rangers got their man. Grieve traded Williams for Palmeiro, agreeing to swap a group of southpaw pitchers (Paul Kilgus and Steve Wilson to Chicago; Jamie Moyer and Drew Hall to Texas) and padding the deal with middle infielder Curtis Wilkerson plus two fringe prospects. He'd given up a lot but was thrilled to get the deal done without having to part with young starters Jose Guzman or Bobby Witt.
(Bonus 1988/2021 tie-in: that same day, Grieve also traded backup outfielder Bob Brower to the Yankees for utility infielder Bobby Meacham, a residue exchange that survived the earlier Mattingly discussions. Brower was represented then by young agent Scott Boras, who negotiated this week's deals to bring Seager and Semien to Texas; he's now a vice president with the Boras Corporation, having worked with the agency since his playing days ended nearly 30 years ago.)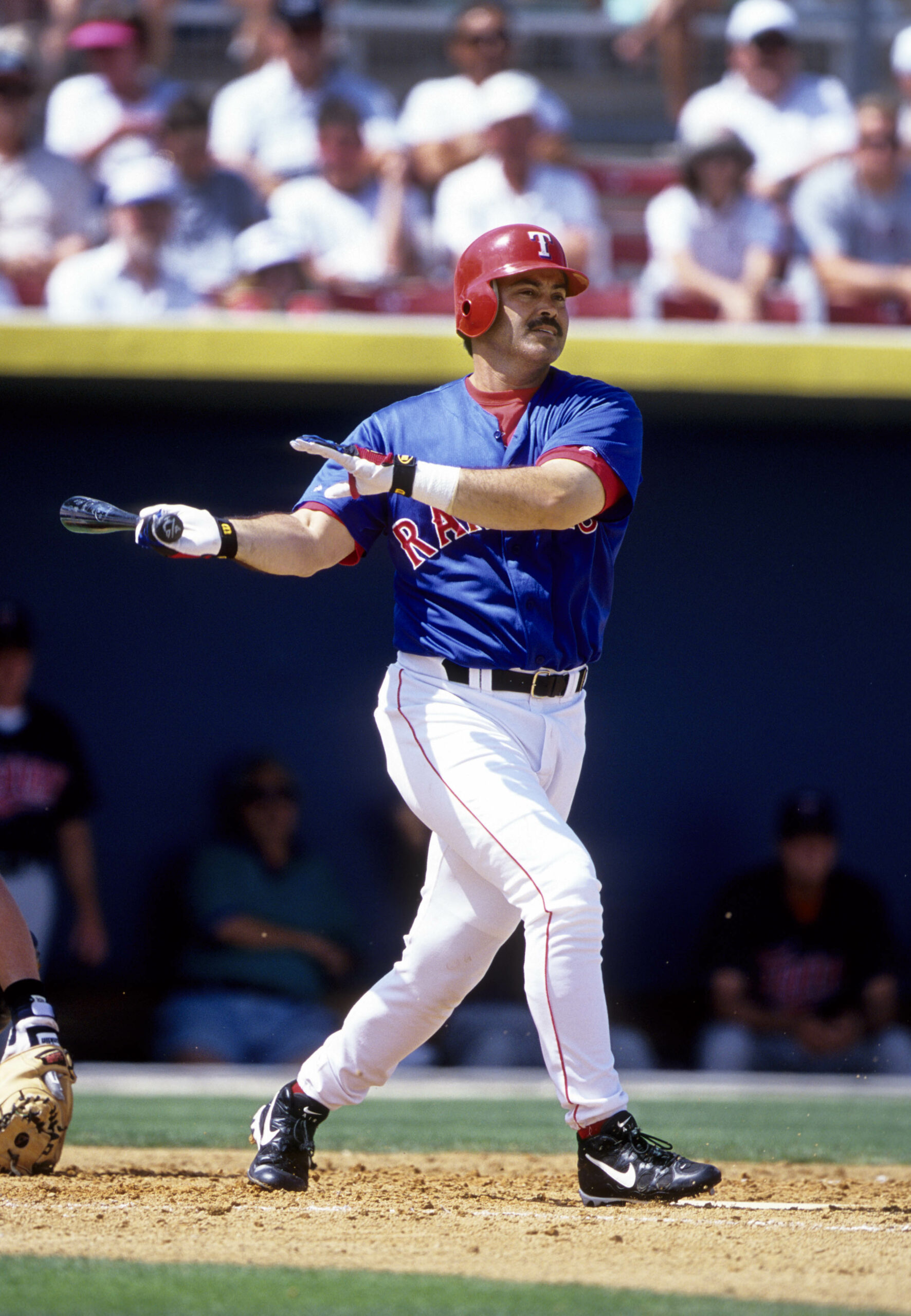 The Palmeiro trade whetted Grieve's appetite for more. "Now we were hungry," Grieve says. "We wouldn't have been happy coming away with just that one trade. For the Winter Meetings to be successful, we needed [two] deals to come together." 
The second targeted trade involved Cleveland second baseman Julio Franco. Shortly after announcing the Palmeiro deal with the Cubs, Grieve chased down Indians officials in hopes that he could pry Franco loose — and, suddenly, he had extra ammunition to get it done. 
Franco was a seven-year veteran in his prime. He was listed as 27 years old — it was not yet known he was actually 30 — and fit a profile similar to Palmeiro's: a .300 hitter who could handle good pitching, work a walk, and help create big innings. He also was more of a proven commodity. The Rangers planned to move Palmeiro from left field to first base, which made both the steady Pete O'Brien and young second baseman Jerry Browne expendable.
The Indians rejected Grieve's offer of the pair and countered by asking Texas to add Guzman. Grieve wanted Franco badly and said yes. Done deal — until the Indians saw something in Guzman's medicals they didn't like (he would miss the next two seasons with a shoulder injury). So they asked Grieve to replace him in the deal with serial underachiever Oddibe McDowell. "I didn't even think about it," Grieve says. One day after acquiring Palmeiro, Franco became a Ranger.
More 2021 parallels: you could make a case that Isiah Kiner-Falefa (and, to a lesser extent, Solak, Duran, Smith, Wendzel, and Foscue) now fits the O'Brien category, displaced but too valuable to serve a utility role on a team not yet positioned to contend. Rumors proliferated between Monday's Seager deal and Wednesday night's final CBA whistle that the Yankees were set to approach Texas with interest in Kiner-Falefa, with the idea that he could hold shortstop down before his own free agency in two years while top prospect Anthony Volpe puts on the finishing touches on the Yankees' farm.
The Rangers clearly have plenty of holes that still need filling, and Kiner-Falefa, the team's tone-setting leader in 2021, could conceivably be repurposed in a way that benefits both the team and him. The Rangers' work isn't done.
It wasn't done in 1988, either. There was too much work left to be done on the roster, and after pulling big deals on back-to-back days, too much momentum to stop now. "Let's get greedy and get one more guy," Grieve decided.
Grieve engaged the Reds, but he couldn't close a deal that would have sent relievers Dwayne Henry and Barry Manuel to the Reds for Nick Esasky, who would have DHed for Texas. Grieve was prepared to leave Atlanta, still noodling over trade ideas, when an unexpected opportunity forced a pivot: a box the Rangers could check that Grieve hadn't even imagined was a box. And this one had nothing to do with the offense.
Nobody really thought Nolan Ryan would leave his hometown Astros after nine dominant seasons in Houston. But when owner John McMullen tried to get the 41-year-old to take a pay cut despite leading the league in strikeouts for a second straight year, Ryan opened his mind to the idea of continuing his career somewhere else. There was only one place he would consider.
The trades with the Cubs on Monday and Indians on Tuesday were basically payroll-neutral. Signing Ryan would not be. And the oilman Chiles was broke. "We were cutting bats from the budget," Grieve remembers thinking. "How were we going to pay Nolan Ryan?"
By having one more conversation with Chiles, it turns out. One factor that Grieve hadn't anticipated ended up changing Rangers history. "Eddie said he actually knew who Nolan was," Grieve recalls. "He told me, 'Sign him, and let me figure out how to pay him.'"
Grieve met with Ryan and his agent early Wednesday morning. They quickly agreed to a $1.6 million contract — a record number for both Ryan and the Rangers — with a $200,000 signing bonus and a $200,000 buyout should the club not want to pay him $1.4 million for a second season.
On December 7, Grieve and the Rangers called their third press conference in three days at the Peachtree Marriott, announcing they had signed Ryan. 
"It's the happiest I ever saw Eddie," Grieve says. The same held true for him, the GM who was happy to have the job but never felt the joy he'd felt in uniform. When Grieve and manager Bobby Valentine stepped out of Ryan's hotel room to clean up for the press conference, the door had barely shut behind them when they spontaneously jumped as high as they could and high-fived. "We had a once-in-a-lifetime opportunity to sign Nolan, and [we] made it work," Grieve says. "An extremely exciting time for the franchise. And for me."
If you're currently imagining a Clayton Kershaw parallel and wondering if that's why we held this story until Thursday rather than my customary Wednesday slot: yes.
Ryan's divorce from the Astros was about money and respect. Kershaw's departure from the Dodgers — if it happens, which increasingly seems like a longshot now that Los Angeles has lost Seager and Max Scherzer — would instead be about money and health. But there is a symmetry: like Ryan, if Kershaw shockingly decides to move on, there's apparently only one place he'd want to be.
In Texas.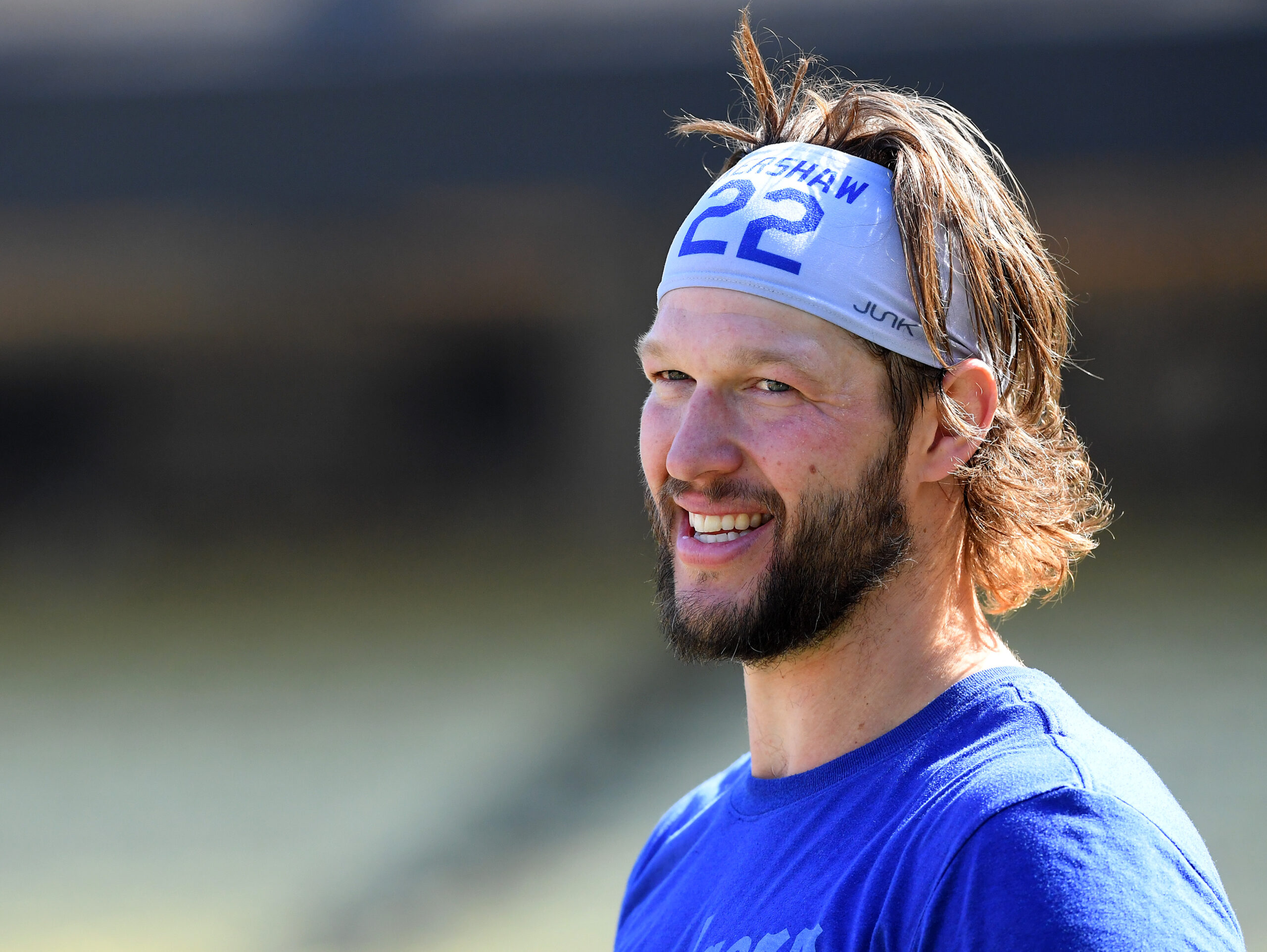 As different as the team's financial state in 1988 was from what it is now, the circumstances and motivation, Grieve believes, would be familiar. "We felt Raffy and Julio were what our team needed and that Nolan would put us on the map as a solid team," he says. "Bringing Seager and Semien in changes the lineup tremendously and puts them back on the right track — two guys who can hit in the middle of the lineup and carry the load. And Kershaw, a Texas icon in his own right, could finish a spectacular career here."
"But," Grieve adds, "it was a whole lot cheaper back then."
There was no looming lockout prompting Grieve and his counterparts around baseball to go into a full-court press, but the Winter Meetings have always had the effect of ramping player movement up into a finite, often frenetic window of time — and in the pre-cellphone era of the late '80s, even more so than they do now.  
But the similarities in what the Rangers accomplished in less than 48 hours in 1988 and what they did in half that time this week are unmistakable: an elite young left-handed hitter who spent (or is contracted to spend) 10 years as a Ranger and an older, dynamic right-handed hitter for a shorter term. (Though I'm petitioning my editor now to hold April 1, 2040, for a Semien story in case he, like Franco, plays until age 49.)
With apologies to Jon Gray, a Kershaw signing would be the only true way to mimic the team's 1988 moves. Kershaw isn't Ryan, but a one-year deal for the lifelong Texan to leave a team nobody expected him to? One year that maybe, just maybe, stretches to two, to three, to five?
Is this the moment that Daniels and Young say, "Let's get greedy and get one more guy"? Followed by a leap into the air and a high-five? If this past week proved anything, it's that you shouldn't bet against them. And if the Rangers can pull off the final move, I'm willing to wager that the two Ivy Leaguers of wildly different heights can find a way to get the celebration done, too.
Get the ItList Newsletter
Be the first to know about Dallas' best events, contests, giveaways, and happenings each month.