2021 is winding to a close, and the Dallas Mavericks remain an enigma. So Iztok Franko, StrongSide's man in Slovenia, and I decided to have a holiday fireside chat about the status quo, what ought to happen in the new year, and an early Christmas wish for a healthy, peak-performing Luka Doncic*
*This conversation took place prior to Doncic entering the NBA's health and safety protocols
Mike Piellucci: Iztok, I'm sure I speak for many StrongSide readers when I say that we have a pretty good handle on what you know about this team — which is to say, a ton. You dissected the defense two weeks ago and the offense last week, which gave us a pretty good picture of what the Mavericks are trying to do versus what they're able to. But here's what I actually want to know: how do you feel about this team? Are you optimistic this gets figured out? Pessimistic? How nervous are you about that 15-15 record?
Iztok Franko: At the beginning of the season, Jason Kidd told us we'll get a better understanding for this team at Christmas. Here we are, and guess what? This is still the same team we watched the last two and a half seasons, basically since the Kristaps Porzingis trade. I think they are a playoff team as long as Luka Doncic is in the lineup. Even with Doncic's early season struggles, the Mavericks are 12-9 with him and 3-6 without him. The Western Conference is a wide-open mess, with three really good teams and a huge dropoff after them. Case in point: the Mavericks cannot make a three to save their lives, yet are only one game behind the fifth-place Denver Nuggets.
But they haven't shown me anything that gives me the confidence to say this team can finish as a top seed and go deeper in the playoffs. In fact, there are some warning signs on offense that things could end up worse. Their four best players are good on offense but remain bad defensive fits, which has led to plenty of lineup juggling as they search for some semblance of balance. Any combination they settle on still features at least two below-average NBA starters, while Maxi Kleber remains the glue piece who is both too important and too fragile. Then, the biggie: Porzingis is still too inconsistent and unreliable to be the second star this team so desperately needs.
We've seen some stylistic changes: more active defense, less high-precision offense. But changes look more like putting lipstick on a pig than a significant makeover, and as our buddy Zac put it, we know how this story ends.
Mike Piellucci: Other than that, Mrs. Lincoln, how was the play?
I wish I could disagree with you, if only for the sake of not bumming everyone out too early into this conversation. But it's hard to find fault with your logic. Simply put, this roster feels maxed out now that Brunson has taken a very impressive step forward.
Which isn't to say there can't be other developments. Doncic, for instance, can and probably will level up a few more times in the next several years, and we've seen flashes from Moses Brown and, to a lesser degree, Josh Green in recent weeks. Yet, at 22 years old, Luka is already capable of being the best player on a championship team; whatever strides he makes can only compensate so much for what's around him. And if even these small samples from Brown and Green indicate real progress, we don't have much reason to believe that makes them more than lower-end rotation cogs. Dallas could use some of those, but they're not what will take this team up a notch.
The solution is going to have to come from the outside, and it's going to be bigger than one player. But they have to start somewhere, so, Iztok, put on your GM hat for a moment. What is the first type of player the Mavericks need to acquire to start taking this thing to the next level? And what would they likely have to part with to get him?
Iztok Franko: I suck at trade ideas, but let me try anyway. To take the next step toward becoming a real contender, the Mavericks will need to find another player in that top 20 to 30 range. More specifically, a player like Paul George, who can create his own shot and fits well with Doncic on the defensive end. This is what most of the league wants, of course, and is easier said than done. Dallas took a swing on Porzingis to be that guy, and he's still their best bet to get there, whether that means blossoming on this team or by progressing enough to convince another GM he's worth acquiring for a big return.
But I agree with you: let's think in incremental, more realistic steps. This team lacks talent, so it would be great if Nico Harrison can find a clear-cut NBA starting-level player just about anywhere. They failed to find one in the last three offseasons, so the pressure is on. I think a center, a rim-rolling threat in the Richaun Holmes mold would make Doncic's life much easier and automatically make the Mavericks more fun to watch in the regular season. But given what really matters in the playoffs and how Jason Kidd wants this team to play on defense, I think an even better target would be an athletic wing player. Basically, I'm thinking of an upgrade over Maxi Kleber. A player like OG Anunoby — or a lesser name like Jarred Vanderbilt in Minnesota — can guard multiple positions and eventually play the power forward position next to Porzingis. Miles Bridges is another intriguing option as an athletic wing that can play above the rim. The key word is "athletic": pre-injury Dwight Powell was probably the best athlete Doncic played with so far, which tells a lot about this roster.
What is your minimum requirement for the new front office going into the trade deadline?
Mike Piellucci: Some measure of urgency, and not necessarily the "push all the chips onto the felt" kind. In fact, I'd prefer they avoid that since the Mavericks likely don't have the assets to land a genuine superstar, which by extension means that any big swing they take probably drains them of most of their future assets without bringing back the type of difference-maker who would put them over the top.
But that doesn't mean they should be complacent, either. They can't afford to be with a generational talent on their roster. January marks three years since the Porzingis trade, and it remains an open question whether the organization grasps just how far this roster is from where it needs to be because so many of their moves have amounted to reshuffling the deck chairs — tweaks and tightens and pulls. Some of that is because they haven't had the assets to do more, both for understandable reasons (the Doncic and Porzingis trades) and more frustrating ones (the entire 2020 offseason and moving a first-round pick in the Doncic trade rather than absorbing Kent Bazemore's contract instead). But, to date, there hasn't been the sort of statement move indicating they grasp the reality of the situation.
The organization-wide upheaval this summer was a good step toward acknowledging how badly change is needed, yet it can only go so far without that extending to the team itself. The front office can only do so much to resolve that by February. But they have to start somewhere.
Iztok Franko: In addition to our trade deadline "wish list," let me end with a Christmas wish of my own. I hope for good health for this team, especially with all the COVID craziness that's happening right now. I'm also really curious to see how Doncic looks when he comes back from this five-game break. We heard Nico Harrison on the broadcast recently talking about how they are using this time to get Doncic back on track and as close to optimal shape as possible. That's important because I think this season has been the first time he's faced serious criticism in his NBA career between his conditioning and play that, by his standards, would be considered disappointing.
It's wild to think about if you look back just at the things that happened to Doncic last summer: All-Star starter, All-NBA first team, leading scorer in the playoffs, starring in the Tokyo Olympics, cover athlete for the NBA 2K22, the $207 million contract extension. You wouldn't figure now to be the first time he'd face some adversity. But then came a very short offseason, and the new season with the new rules hit him in the face. By his own admission, his body should be in better condition than it is, too.
So, I'm looking forward to seeing how Doncic responds. Based on his past track record of how he usually plays after a bad game, I wouldn't bet against him.
Mike Piellucci: Not a bad thing to burn a Christmas wish on. Because as fun as a win like Tuesday's is, Doncic makes everyone and everything better, and this group needs exactly that. We'll see if he sends us into the new year with some good cheer.
Get the ItList Newsletter
Be the first to know about Dallas' best events, contests, giveaways, and happenings each month.
Authors
Mike Piellucci is D Magazine's sports editor. He is a former staffer at The Athletic and VICE, and his freelance…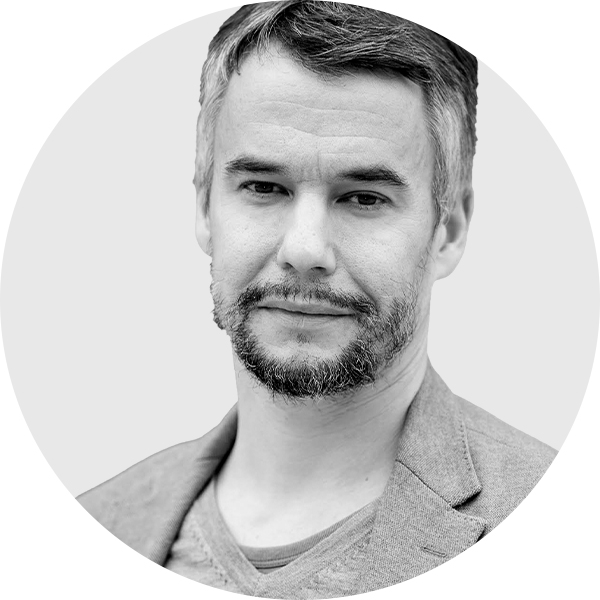 Iztok Franko covers the Mavericks for StrongSide. He is an analyst that uncovers stories hidden in NBA data and basketball…