These aren't normal times. The last two years will be remembered by nobody as the "Good Old Days." (Getting to a place where we can call them the "Old Days" seems to be a fair and worthy target.) Even the nation's sports scene hasn't been immune, failing in its traditional role as handy diversion and instead reflecting the realities we all can't wait to leave behind.
As we once again prepare to say "Here's to a New Year" with extra intensity, to wish for fresh starts and better things without an ounce of cliché, let's start by asking the smallest of favors: can we count on the 2022 Rangers to continue gifting us with a little hope and prosperity? To help set a happier tone rather than fall in line with everything else as just another mess we're begging for a distraction from?
Their arrow is firmly pointed up for the first time in a while. Consider the 12-month period that began in July and the number of potential impact moments the club has had or will have–not on a local scale but throughout the sport. This summer, they landed Vanderbilt righthander Jack Leiter with the second pick in the draft. Next summer, they'll have the third pick in a draft that, before an intervening spring of high school and college seasons clarifies things, appears to be at least that deep at the very top. And in between, ownership committed nearly as much money to the $561.2 million foursome of Corey Seager, Marcus Semien, Jon Gray, and Kole Calhoun in a 24-hour period as they did to the ballpark in which they'll play.
It's conceivable that Leiter and, say, Florida high school outfielder Elijah Green or LSU corner infielder Jacob Berry could prove to be as instrumental as Seager or Semien to the next Rangers team that plays deep into the postseason. But there's an added feature to last month's signings that a pair of high-profile first-round picks lacks: the Rangers, at long last, are buyers.
Investing takes all forms, and those best at it are typically good at timing: when to buy, when to sell, and how to capitalize on both. For the last several years, Texas sold, flipping veterans Joey Gallo, Lance Lynn, Mike Minor, Kyle Gibson, Elvis Andrus, Rougned Odor, Ian Kennedy, Rafael Montero, Keone Kela, Nomar Mazara, Alex Claudio, Chris Martin, Joely Rodriguez, and Jurickson Profar for younger players like Dane Dunning, Taylor Hearn, Jonah Heim, Glenn Otto, Kolby Allard, Spencer Howard, Eli White, Josh Smith, Ezequiel Duran, Dustin Harris, Steele Walker, Trevor Hauver, Sherten Apostel, Dane Acker, Avery Weems, Jose Corniell, Josh Gessner, Kevin Gowdy, Josh Stowers, and the draft pick used to select Davis Wendzel.
The Rangers actually dipped their toes in the buyers' pool a year ago when they sent three prospects—most notably corner bat Heriberto Hernandez—to the Rays for a three-player package headed by first baseman Nathaniel Lowe. Now, there's just as remote a chance they'd sell. Aside from Isiah Kiner-Falefa and Adolis Garcia, there aren't really any veterans left who would have enough trade value to consider moving. Lowe would fit that category himself, but if he ends up somewhere else in 2022, it would more likely be in an effort to buy (as part of a package for, say, coveted A's first baseman Matt Olson), not to spin off for more prospects.
Tearing down is, in most instances, as critical to the process as building back up. But stripping the thing down to the studs calls for a leap of faith from the fanbase. Putting up the pillars and the stairs and locking in the game's best middle infield is, for most, a lot more invigorating.
The Rangers are now landing on SportsCenter and in national headlines after years of fighting in vain for a mention in full days of local sports talk radio. It's a welcome change. Relevance is fun.
But not as fun as winning. The Rangers aren't there yet and won't be even once the powers in the game decide that compromise—a word from back in the last decade; look it up—would be a better outcome than a labor dispute that impacts the season.
The path to where the Rangers want to be takes a lot more work than setting the lineup, flipping on the P.A. system, and opening the gates. On the mound, Dunning and Hearn are a nice start, and another couple of rotation fixtures could emerge from the group that includes Leiter, Otto, Howard, Acker, Weems, A.J. Alexy, Cole Winn, Ricky Vanasco, Owen White, and Tekoah Roby. Still, a veteran or two to lead the group—maybe picked up this winter, maybe next—would be huge. Another outfielder like Seiya Suzuki or (a year from now) Gallo or Mitch Haniger would also fit, and if Green is the player whom the Rangers jump on in the 2022 draft, then (if you asked me today) I'm doing flips.
The Rangers are also positioned to take their abundance of high-end middle infield prospects and convert pieces of it into help elsewhere on the field. Seager and Semien don't make the whole group obsolete, but there will be players among Duran, Smith, Wendzel, Justin Foscue, Luisangel Acuna, Thomas Saggese, Chris Seise, Jonathan Ornelas, Maximo Acosta, and Cam Cauley who reach the major leagues with a different club.
Some of that infield depth here, some more of that ownership cash there. Keep buying. Keep us buying in. At long last, maybe the Good Old Days legitimately are just around the corner.
Get the ItList Newsletter
Be the first to know about Dallas' best events, contests, giveaways, and happenings each month.
Author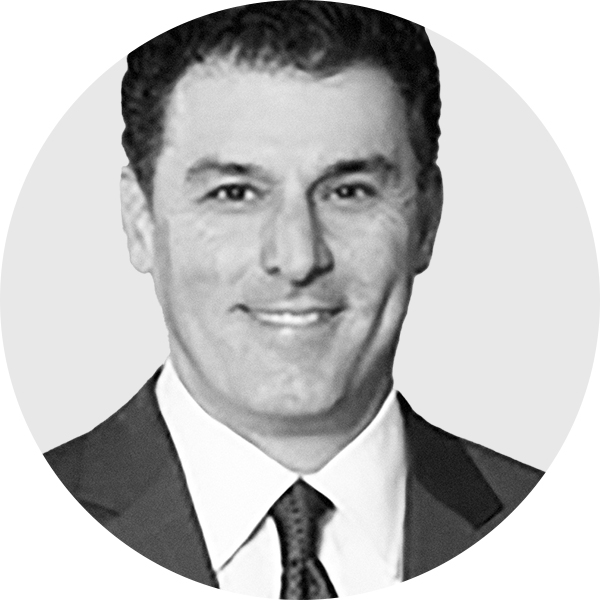 Jamey Newberg covers the Rangers for StrongSide. He has lived in Dallas his entire life, with the exception of a…