How do you process the largest offseason in Texas Rangers history when it's only just begun? By regrouping. With the lockout underway, StrongSide's Mike Piellucci and Jamey Newberg huddled up to discuss the wild week that was. How do they rate what Texas has done so far? Where should the Rangers go from here? And do they have the same names on their shopping list whenever a new collective bargaining agreement is reached and the offseason resumes? These are their thoughts.
Mike Piellucci: So, that happened. Jamey, as you know far better than most, the Rangers did things. A lot of things. And that lot of things added up to one very expensive number: $561 million.
I'm not going to ask how you felt about it, because watching this team be so aggressive after a half-decade of dormancy and come away with what's now the best middle infield in baseball (along with a very intriguing starting pitcher in Jon Gray plus whatever Kole Calhoun gives them) objectively does not suck. What I will ask, though, is whether this is how you'd have spent the money if you controlled purse strings?
Jamey Newberg: Man, how can you nitpick at all here? Is seven years more than anyone expected Marcus Semien to get? Maybe, but after missing out on Cliff Lee and Anthony Rendon and others because Texas wouldn't give them that extra year … hmm, well, missing out on Lee and Rendon turned out to be fortunate, huh? But this feels different in a hundred ways, including this one: getting Semien here even if the end of the deal doesn't project well (though, hey, neither did Adrian Beltre's sixth year), that's the price you pay when you're a 102-loss team. I'm not sure the Braves could have convinced Semien to take fewer years, but it makes plenty of sense that the Rangers needed to. Get your guy.
Corey Seager? Zero issues. Zero.
Pitching deals are always risky, but Gray seems like a bargain given the upside plus the club's recent success through analytics, tech, and coaching to get Lance Lynn, Mike Minor, and Kyle Gibson to new levels. As for Calhoun, even if you don't believe in the leadership factor, I do think his potential to make some level of on-field impact is greater than Charlie Culberson's or Brock Holt's were a year ago — and, as a baseball executive paid to make these decisions for another team once told me, "There's no such thing as a bad one-year contract." The club option for a second Calhoun season carries no buyout obligation, so it's basically a one-year deal, and I'm not worried that it seems like a little more money than I expected Calhoun could command.
Not knowing how big a budget ownership has given Jon Daniels and Chris Young to play with, I have no issue with how they've allocated it or with the bullhorn they picked up last weekend. They needed to make a statement to players across the league — Scott Boras said Semien bugged him incessantly to make sure Seager signed here, too, and Seager insisted Semien's presence was a factor — and they unquestionably did that.
Now, is there still available money to spend? Sounds like they're still hunting a starting pitcher and an outfielder. Wonder at what market level they can play ball there.
Mike Piellucci: All of these smaller choices are informed by one overarching decision: what sort of rebuild do the Rangers want to undertake? Personally, I'd have been totally fine to see a more drawn-out, prospect-driven process on par with how the Astros and Cubs put their clubs together. That tends to be the most effective way to align the core of a successful major league roster over the long haul. That wouldn't have precluded spending big in the offseason. Seager, for instance, is young enough to fit in any timeline. But it would have required patience that the organization may not — maybe should not — have considering they're two years into a new ballpark and haven't put out much of a product worth watching in either one.
The Semien signing — and, to a far lesser degree, the Calhoun one — is a signal that they've chosen something far more aggressive. This team has so little to work with at the big-league level that there is no spending their way into playoff contention for 2022, but it's not out of the question that one or two more quality additions this offseason plus another serious push next winter could get them in the wild card conversation in 2023.
Which is my end-around way of saying the spending cap for that starting pitcher and outfielder ought to be fairly high. As I wrote last week, now that the Rangers have settled on this approach, they have to keep pressing forward. Outfield, to me, is the real area of importance. There is a serious dearth of impact hitting prospects in the organization compared to a number of higher-ceiling arms, and outfield is the diciest position of all. Evan Carter, your highest-rated outfield prospect in the system, is in Low-A and won't be in Arlington for several years, to say nothing of whatever incubation he'll need at the major-league level — by which point Semien could be into his decline years. Leody Taveras, who held that slot on more than one occasion for you prior to coming up in 2020, remains an enigma. And the question marks only multiply behind them. There's always the possibility that a lesser-regarded player makes an Adolis Garcia-esque leap out of nowhere — not that either of us is terribly optimistic about El Bombi in the long run — but such an emergence requires playing time, and the knockdown effect of the Calhoun signing is one less spot where it could come from.
So the goal should be to sign someone who can be an outfield cornerstone for years to come. My feelings on Seiya Suzuki are a matter of public record, but Michael Conforto would be another excellent option and the Mets aren't going to put up a fight to keep him after signing Mark Canha and Starling Marte out of Oakland. Would one of them be your top target, or do you have a different name in mind? Or, for that matter, should this be the spot to target on the trade market using the huge glut of young middle infield talent without a place to play now that Seager and Semien are on board?
Jamey Newberg: There was a time when I was on Team Conforto — until November 7, when the Mets made him a Qualifying Offer. The Rangers have already forfeited their second- and third-round picks this coming July for the Seager and Semien signings, and I think at this point, the Rangers may prefer not to lose yet another pick (and the associated slot money) for a player like Conforto who is not the "pillar" (to use a Chris Woodward term that came up repeatedly at the Seager and Semien pressers) that those other two are. It's another reason Suzuki is so appealing: no draft pick expense. Just cash.
I do like the trade avenue here. Bryan Reynolds? No, he'd cost too many frontline prospects. I'm a Kevin Kiermaier fan, but the bat is suspect. No to Wil Myers unless he's attached to prospect Robert Hassell. I could get behind Joey Gallo for a modest package; the Yankees realistically can't command a ton off of Gallo's subpar half-season in New York and the fact that he's just a year from free agency. But how about Ketel Marte? Let the Diamondbacks imagine settling Justin Foscue or Josh Smith in at second base alongside Jordan Lawlar, toss in Phoenix's own Sam Huff and corner bat Sherten Apostel, and see where things go from there.
It fits your "keep pressing forward" concept to do more than just spend. Part of the value of prospect depth is to use some of it in trades without compromising the system too much, and there's something to be said for capitalizing on players with value when the interest is there. Sure, you can wait to see if that value kicks up even further. But which deal worked out better: moving Jorge Alfaro, Nick Williams, Jake Thompson, Jerad Eickhoff, and Alec Asher when the Rangers did (for Cole Hamels and Jake Diekman) or sticking things out with Jurickson Profar?
And why are you trying to distract me from targeting Oakland's Matt Olson to play first base? Get Suzuki or trade for Marte — and if those don't work, the outfield upgrade can wait another year.
Mike Piellucci: How could I plot such a distraction when I'm fixated on the exact same thing?
I'll give you the counterargument on Conforto: from 2017 through 2020, he was the 25th-best hitter by offense in all of baseball, 27th in Wins Above Replacement, and he's 28 years old. He was hardly at his best last year, of course, although the story behind that was very much a tale of two halves (.202/.341/.298 in the first, .252/.347/.445 in the second). He also missed nearly a quarter of the season due to injury, but he doesn't have a track record of regularly missing time and and does have one as being among the game's better hitters. But last year's dip probably will drive the price down, which means the Rangers could add a high-end hitter who can stick around a while for considerably less money than those players usually cost.
That, to me, is well worth a fourth-round pick and the resulting slot value — and I'd argue that having forfeited the second- and third-rounders actually should incentivize Texas to be even more aggressive going after players with qualifying offers because the value of each subsequent pick is diminished and, with it, the odds of nabbing a player who becomes more than a depth prospect. This farm system has plenty of depth, as we know. I think Conforto is the sort of investment worth writing off one more.
At the very least, I'd prefer him to Marte, who has been a disaster defensively in center field; he was a ghastly -15 in Defensive Runs Saved, which was tied for fifth-worst among qualified hitters at any position last year. That leaves plenty of room for improvement, I suppose, but Arizona has openly wondered whether his body can even hold up playing there. Love his bat, but he's a second baseman.
So it appears our common ground is Seiya Suzuki, which I'm all about. Last one for now: what are you gonna do to keep your baseball sanity during the lockout?
Jamey Newberg: I guess keep fighting through Mavs games and hoping simultaneously that Luka is Mike Trout but that the Mavs aren't the Angels. Wait, you said sanity. Got a better idea?
Mike Piellucci: Crash the next labor negotiations and use your lawyer voodoo to broker an early peace, I suppose. That's only marginally saner, though. Tell you what: take a beat, enjoy the holidays, and we'll do another one of those after MLB is back open for business and Rangers Offseason: The Sequel concludes.
Get the ItList Newsletter
Be the first to know about Dallas' best events, contests, giveaways, and happenings each month.
Authors
Mike Piellucci is D Magazine's sports editor. He is a former staffer at The Athletic and VICE, and his freelance…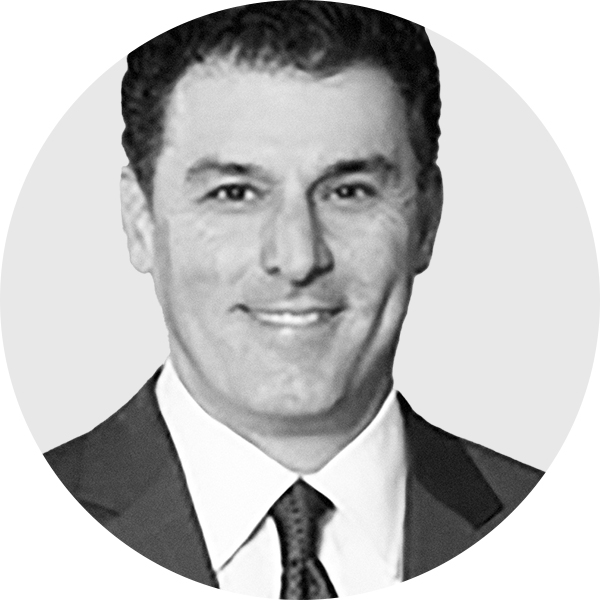 Jamey Newberg covers the Rangers for StrongSide. He has lived in Dallas his entire life, with the exception of a…