Send your company's latest business news to Ben Swanger at [email protected] 
As the NFL continues to promote international awareness, the Dallas Cowboys have been awarded a license to expand its International Home Marketing Area into Mexico—home to the team's highest engaged international fan base.
When the Cowboys played their preseason game in Mexico City at Azteca Stadium in 1994, it logged the largest international American football crowd in history at 112,376.
"We have a deep appreciation for our fans in Mexico, as their passion for the Cowboys has been felt from our preseason games played in both Mexico City—three times—and Monterrey—once," Cowboys Owner, President, and General Manager Jerry Jones said.
In Mexico, the Cowboys—who were the first NFL team to broadcast their games in Spanish—plan to hold in-person outreach events, partner with local fan clubs, strike branding agreements with Mexico-based companies, develop social media outreach, and partner with developmental programs to bolster the Mexican pipeline of American football players.
"We're always looking for ways to enhance engagement with our fans in Mexico and are grateful the league has recognized that the Cowboys are uniquely positioned to help grow the game of football in Mexico while growing our community of Cowboys fans," Jones said.
Hillwood Urban and DART to Construct One Acre of Green Space in the Heart of Victory Park
In what will be called the Victory Station Plaza, Hillwood Urban and DART have partnered to bring one acre of public green space adjacent to the Victory DART Station and across the street from the American Airlines Center.
"The new Victory Station Plaza is a fantastic opportunity to provide much needed green space to the area while ensuring our passengers have enhanced access to Victory Station," Nadine Lee, president and CEO at DART, said. "We continue to see the movement by both developers and communities to provide housing and activity centers near rail stations. Connectivity and access to public transit are increasingly important in our rapidly urbanizing DFW region."
165 square miles of Dallas' total land has been developed, and 27 percent of that land is dedicated to green space, according to Green Dallas. This specific football-field-sized plaza was designed to serve the DART commuter, area sports fan, office worker, and residents.
"This park space was always part of DART's plan for this land going back 20 years to when Hillwood originally built the AAC," Ken Reese, executive vice president of Hillwood Urban, said. "We are excited to help make this happen and enhance the neighborhood, not to mention provide great views from the office space overlooking the park."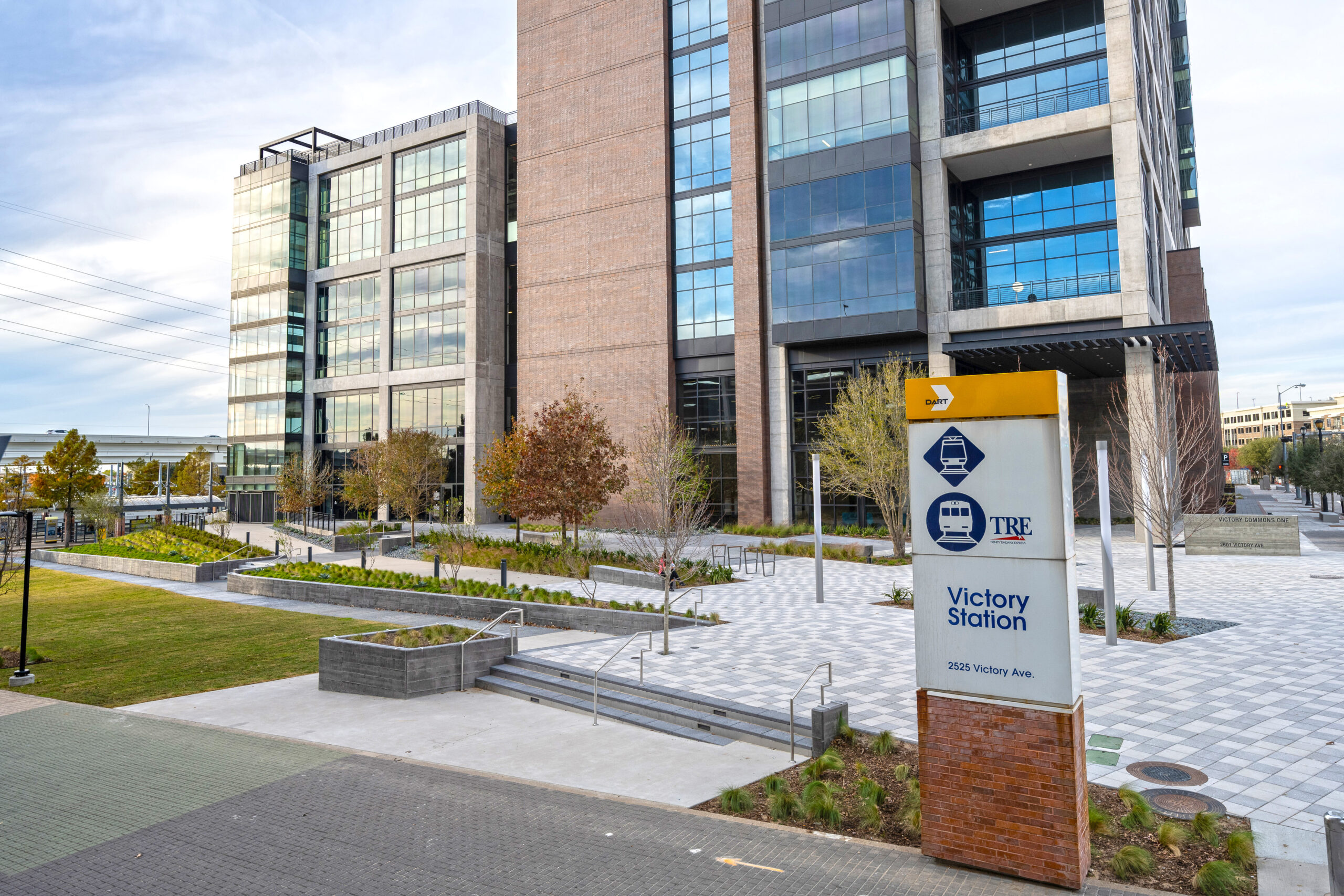 Apricus Realty Begins Operations and is Actively Seeking Office Acquisitions
Real estate investment and operating firm Apricus Realty Capital, led by Matt Haley, Kathy Permenter, and Moody Younger, has begun operations after raising an initial GP capital fund. The firm, which is an affiliate of Younger Partners, is actively seeking Class A office acquisitions of $100 million or more in markets throughout the state.
The leadership trio plans on investing in properties that are traditionally viewed as high-risk. D CEO recently caught up with the whole team to ask them a few questions.
This conversation has been edited for brevity and clarity. 
D CEO: Why have you made Class A office space your focus?
YOUNGER: "We believe there is an opportunity with large Class A properties. The ability to take over a property in need of improvements, amenities, a capital infusion, or a different capital structure to thrive in the future–those are the types of focused deals we're pursuing. It's different from building to building, and that is where our deep knowledge of what is trending or happening in the Texas market comes into play and puts our boutique offering a step ahead of what you might find with a larger firm."
D CEO: Why was now the right time to begin seeking acquisitions?
PERMENTER: "We see what is happening in the overall market and know what it takes to get a deal done today. While DFW may be somewhat of an exception, in many major markets in Texas there are buildings that don't have good occupancy right now because of certain factors. We believe we can acquire properties that are well located and help eliminate the small things that are keeping tenants away."
D CEO: How do you plan to break through in the Texas real estate market?
YOUNGER: "There are not very many organizations in this market that have the rich knowledge of the office property space, the operating ability, and the right capital connections to operate in the way that we've set up for Apricus. We're nimble and can move on a purchase quickly but will be focused with the types of acquisitions we consider."
Executive Search Firm Calibre One Opens First Dallas Office
After establishing offices in London, San Francisco, New York, Los Angeles, Chicago, and San Diego, Calibre One, an executive search firm specializing in building teams for innovators, entrepreneurs, and companies undergoing tech transformations, has opened a Dallas office.
"Dallas has become a huge magnet for Fortune 500 companies," Tom Barnes, managing partner, said. "Some of the country's top employers, including Toyota North America, Charles Schwab, CBRE among others have relocated, or plan a move in the near future, because of state's affordability, relaxed regulations, and tax structure."
Calibre One's newest partner Scott Garner, who previously held post as a technology leader for Korn Ferry, will lead the new office and operations statewide with a special focus in systems and devices, semiconductor, and IT services. D CEO caught up with Garner to ask him a couple questions.
This conversation has been edited for brevity and clarity.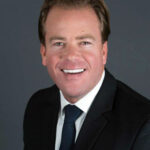 D CEO: Why did you choose to make the move from Korn Ferry into this new leadership position with Calibre One?  
GARNER: "As our first partner in Texas, I am allowed the opportunity to combine my market mastery in multiple technology segments with the level of intimacy that our firm provides every client. We work on fewer searches, which are all partner led, we lean very deep into our industries, and we provide our clients with a level of transparency as well as a client-centered fee structure unlike other larger retained firms."
D CEO: How do you plan to establish Calibre One in a growing market such as Dallas and what are you most excited about for 2022?  
GARNER: "It's not successful placements, notable press releases, or even revenue growth, but rather what our clients say about us, that has always been our scorecard. This is what has made Calibre One so successful. Dallas has been one of the leading economies in the U.S. for many years, but it has also increasingly developed a tech vibe over the 5–10 years.  The expansive list of technology companies across software, fintech, IT services, and semiconductors that have moved their operations to Dallas underscores the opportunity for Calibre One in the years ahead. I'm very excited about the opportunity to serve so many great clients and companies across a variety of segments in the tech landscape.
"The last 12 months have been an unprecedented period of growth for so many of our clients and technology companies who are expanding their operations and breaking into new industry verticals. This growth, along with the level of acceleration in AI and automation, combined with the tight labor market, punctuates the opportunity we have to serve so many leading-edge clients with our executive search and human capital advisory services."
Park Place Dealerships Gifts $100,000 to Local Nonprofits
For 24 North Texas-based nonprofits, Christmas came early in the form of a Park Place Dealership grant. As part of Park Place's Season of Giving initiative, Park Place gave out $100,000 to nonprofits who had not received donations or in-kind support previously from Park Place in 2021.
The charities that received a grant for the Season of Giving representing Park Place Cares' four pillars include:
Advocacy
Denton Co. Friends of the Family
Journey to Dream Foundation
Canine Companions
For Oak Cliff
Rainbow Room of Rockwall
A Wish with Wings
Don't Forget to Feed Me Pet Food Bank
Ally's Wish
Tara Sawyer Foundation
LGBTQ Saves
Defenders of Freedom
Arts
Dwell with Dignity
Laughter League
Cara Mîa Theatre
Texas Winds Musical Outreach
Sixty & Better
Education
AAVANCE
Camp Summit
The Jordan Elizabeth Harris Foundation
Bettie Gonzalez Foundation of Hope
Computers for the Blind
Medical
Heavenly Hooves Therapeutic & Recreational Riding Center
Heroes for Children
Project4031
Get the D CEO Newsletter
Stay up to speed on DFW's fast-moving business community with weekly news reports, interviews, and insights.