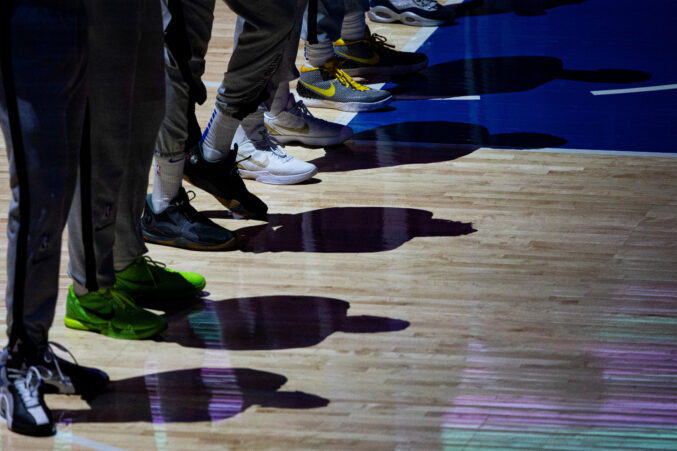 Turns Out Bob Voulgaris No Longer Works for the Mavericks, After All
The polarizing front office exec's contract was not renewed. That's probably for the best.
Three months ago, The Athletic's Tim Cato wrote a story about the dysfunction within the Mavericks' front office. The piece is rife with details that foretold the largest shakeup to the team's internal structure in more than a decade (full disclosure: I was among the people who edited it), but one name particularly stood out: Haralabos "Bob" Voulgaris, a one-time high-stakes gambler who began dabbling in NBA analytics midway through the aughts and eventually parlayed that into a job with Dallas in 2018, one in which he gradually asserted more influence on personnel decisions over time.
Voulgaris maintained a fairly low profile during his three seasons as the Mavericks' director of quantitative research and development. Cato's reporting represented the first comprehensive peek the public had gotten at what, exactly, that guy who they'd probably only ever heard from on Bill Simmons' podcast did for work. So when that story painted the picture of Voulgaris as, at best, heavy-handed and polarizing, and, at worst, meddling with Rick Carlisle's rotations, aggravating Luka Doncic, and biting off more than he could chew from a control standpoint, said public began to wonder why, exactly, he was still around.
A month later, at a team press conference introducing Nico Harrison as the team's new general manager and team president, and Jason Kidd as its new head coach, the question had evolved into "Is Voulgaris still around?" Mark Cuban declined to answer it then, declaring, "I don't talk about anybody who is on or off the payroll."
Today, per the Morning News' Brad Townsend, we finally have clarity: Harrison declined to renew Voulgaris' contract after it expired earlier this summer. Voulgaris later confirmed he was gone — but disputed the circumstances — by tweeting the following after the story broke.
I haven't commented since the season ended. Just for clarification I asked to be let out of my contract, was denied. Since then I've been waiting for my contract to expire.

— Haralabos Voulgaris (@haralabob) September 23, 2021
Grateful for the experience, learned a lot, and got the chance to work with some great people.

— Haralabos Voulgaris (@haralabob) September 23, 2021
No matter the mechanism, he's gone. What does that mean? Not much we can tangibly point to. The nature of Voulgaris' job was always shrouded in some measure of secrecy — professional sports teams are loath to shine a spotlight on who is working in their data engine rooms, much less what keeps the whole operation humming. Voulgaris almost certainly put up some wins that will never see the light of day; that's part of the job and what he signed up for.
But all we have to go on is what leaks, and what leaked created a perception that, irrespective of where the truth ultimately lies between Cato's story and Cuban's extremely public denial, now represents the full narrative of Voulgaris in Dallas. That's just not tenable to keep around when the organization has made an extremely concerted effort to reboot its culture as the clock starts on Doncic's second contract. We're years away from knowing how successful Harrison and Co.'s efforts will be. But retaining a symbol of the old regime at its most fraught was never going to help them get there.