Curt Sampson is one of my favorite writers to work with. Not only is he good with words, but he's handy with a golf club. In fact, many years ago, he was a very bad professional golfer. So when I get to play golf with Curt, we're not just screwing around. We're actually having an editorial meeting. It's work. Who knows what story idea might present itself as we're trundling between 8 green and 9 tee? It doesn't hurt that Curt, still probably a 3 or 4 handicap, doesn't take the game too seriously. No throwing of clubs. No curse words uttered with rage. Just bemusement when a shot goes amiss. "Sampson, what are you doing?" he'll wonder aloud. Plus, he plays fast. I can't tolerate players who stand over the ball like they're trying to read an employment contract. Just hit the damn thing.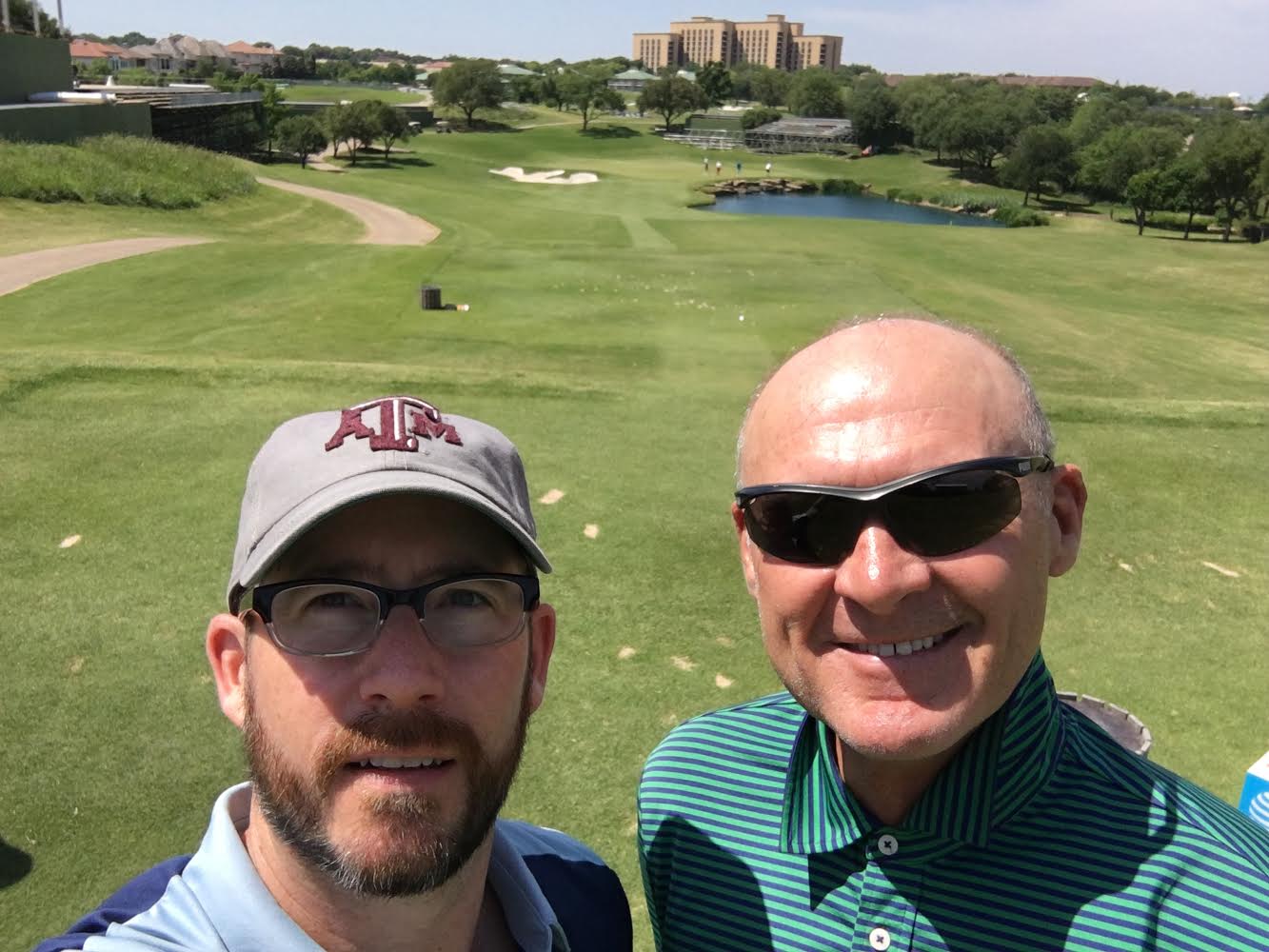 Curt has written quite a few books about golf. But I've made a habit over the years of asking him to write about other subjects. Here's a great story from 2008 about the exoneree who spent more time behind bars than anyone ever had in Texas (James Woodard's story didn't turn out well). Here's a more recent story that Curt wrote for D Magazine, about a cop who learned she has cancer by crashing her squad car into a tree. Like I say, though, Curt knows golf.
So back in December, when Curt sent me a note asking if I had any story ideas that might be a fit for him, I thought of Albert Huddleston. Huddleston had not long ago bought a golf course in Carrollton. It had been built, in 1955, as the Columbian (a Jewish club started in 1881), then sold and reintroduced as the Honors Golf Club. Now here came Huddleston, with mysterious, grand plans for the acreage. I'd been bugging Huddleston, whom I'd met a decade ago, to let D Magazine have a look around. I started sending him notes in January 2016 but couldn't get him to reply, not even to tell me to go pound sand. Nothing. Maybe Curt could do better. I wrote back to him: "Google 'Maridoe' and 'Huddleston.' If you can get that guy to talk about his new course, I'd love that story."
Curt, as always, delivered. Subscribers got the story in our June issue a couple weeks ago. Now the story is online.
Get the D CEO Newsletter
Stay up to speed on DFW's fast-moving business community with weekly news reports, interviews, and insights.