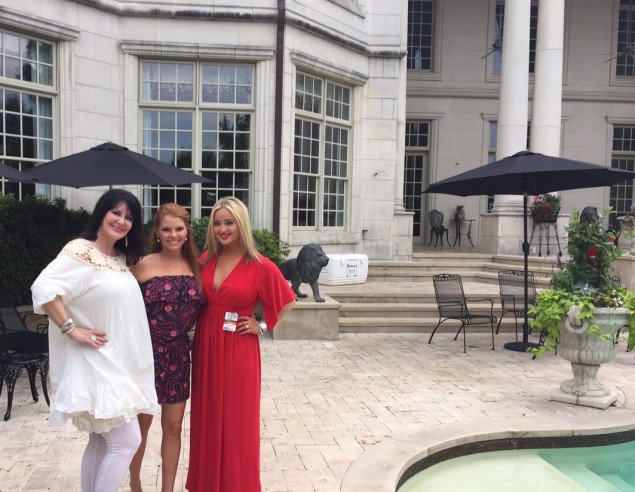 For most people at the AT&T Byron Nelson, the action is on the course. But for a lucky few, the real fun happens in the homes that line the TPC Four Seasons. Saturday is always the biggest house-party day, and yesterday was no exception. The best parties are in homes that look out at holes 3, 16, and 17. This year, though, the mansion off 17 that typically hosts the tournament's biggest bash was silent. A "for sale" sign stood out front.
At hole 3 on Saturday morning, a crew at Janet Jensen's house was setting up tables and a dance floor for the big event, while security guards loomed. Inside, cooks were hustling around, preparing food for the 100 or so guests expected to attend. The private equity investor and philanthropist has lived in her 9,500-square-foot home on Windsor Ridge Drive for 20 years. This year was the first time she was hosting a Byron Nelson party in a decade or so. In years past, one guest tried to jump off the second floor; others hit a bunch of golf balls onto the course after play had ended for the day. "I hope this one will be a little less wild," Jensen said. When I asked her what made her house party stand out when compared to others, she took me upstairs to the huge rec area on the second floor, which included shuffleboard, a pool table, ping pong, a full bar, and more.
Things got going earlier in the day at Byron Court, off hole 16, where Bill and Merry "Lyn" LaMothe hold what's always their biggest event of the year. This year, the owners of Perimeter Global Logistics were expecting about 1,000 customers, friends, and family members. Guests are shuttled in from their hotels or from PGL's Irving headquarters.
The couple bought the first lot at The Enclave at TPC Las Colinas, said Lyn LaMothe. The 13,410-square-foot home took three years to build. Features include hand-carved kitchen cabinets, a jaw-dropping Swarovski crystal chandelier, and an 18-karat gold inlaid dining table. LaMothe began hiring security to work at her Byron Nelson party a few years ago. In the past, guests have walked off with her son's xBoxes and even the couple's puppies. One year she discovered a couple having sex on her new Jaguar.
The day began with full breakfast for "the true golf fans," LaMothe said. By the time I checked back around 6:45 p.m., most of the guests were heading home, including former Cowboy Rayfield Wright. Only the true diehards were still going strong. Among them was Real Housewives of Dallas cast member Brandi Redmond. She described the LaMothes' mansion as a "lifestyles of the rich and famous" home. "All the homes out here are beautiful, but this one is over the top," she said.
Redmond, whose friends and fellow RHOD cast members Travis and Stephanie Hollman also live in The Enclave, said that over the years she has seen it all at Byron Nelson parties, including "butt-ass naked" women skinny dipping in pools. The former Dallas Cowboys cheerleader said contracts for season two of RHOD haven't officially been given out, but that Bravo is looking to cast and that "each girl" has been asked to provide two or three suggested additions to the show. Redmond said she hopes any new cast members are "fun," and that what people want to see in a potential second season is "real money in Dallas."
The buzzkill on many of the Las Colinas partiers' minds: what's going to happen when the Nelson moves to South Dallas? Trinity Forest Golf Club, designed by Ben Crenshaw and Bill Coore, is expected to open later this year and begin hosting the tournament after the Four Seasons' contract runs out, in 2018. "I don't know what we're going to do," LaMothe said. "It's going to be interesting."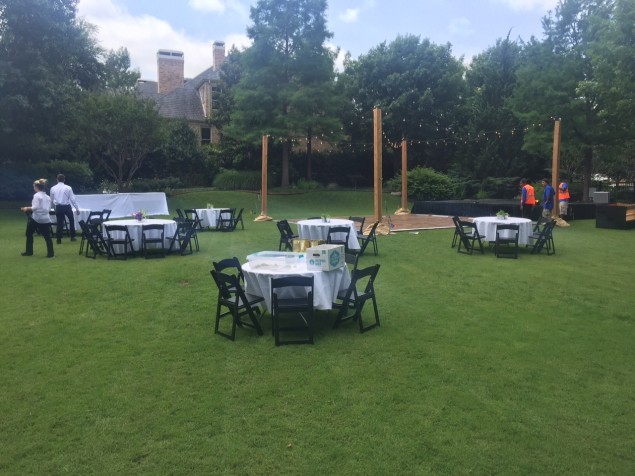 Get the FrontRow Newsletter
Get a front row seat to the best shows, arts, and things to do across North Texas. Never miss a beat.