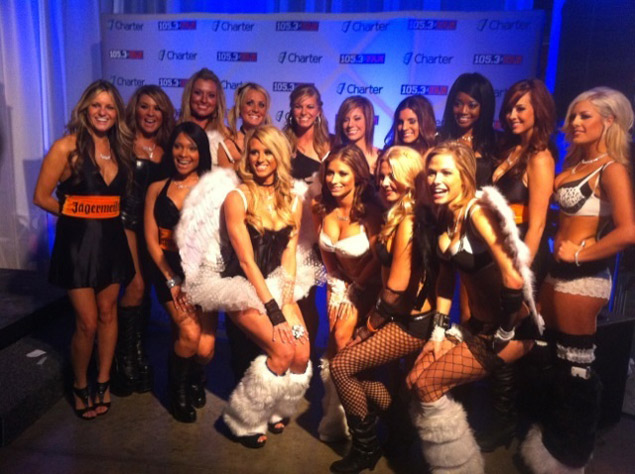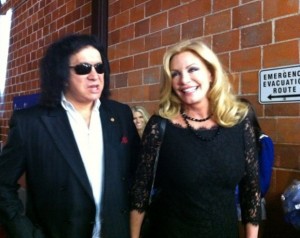 UPDATE: Check out our full photo gallery (taken by a pro) here.
Despite the ice, thousands of party-goers attended Gene Simmons' Aces & Angels Salute to the Troops last night at Centennial Hall in Fair Park. (That last-minute discount ticket sale must have worked.) And there were plenty of Dallas Cowboys mixing it up with fans, including running back Tashard Choice and safety Gerald Sensabaugh–both of whom said they were glad to have the Super Bowl in Dallas, but not so happy to not be playing in the big game–along with wide receiver Sam Hurd and linebacker Keith Brooking.
"Poker brat" Phil Hellmuth, winner of a record 11 World Series of Poker bracelets, emceed a $10,000 Texas State Poker Championship going on at one end of the gigantic hall; he even did a little rap. Also attending were country music's Randy Travis and Rudy Gatlin of the Gatlin Brothers, actor Burton "Bubba" Gilliam (known for his role as Lyle in Mel Brooks' Blazing Saddles), and Jagermeister models dressed as "angels."
After an eternity, KISS front man Simmons finally arrived, with his longtime partner, actress and former Playboy model Shannon Tweed. The couple had been presented with a key to the city of Dallas this past Friday for their work with the Wounded Warriors project, then spent the last few days visiting soldiers at Fort Hood. They brought about 500 back with them to Dallas for last night's party.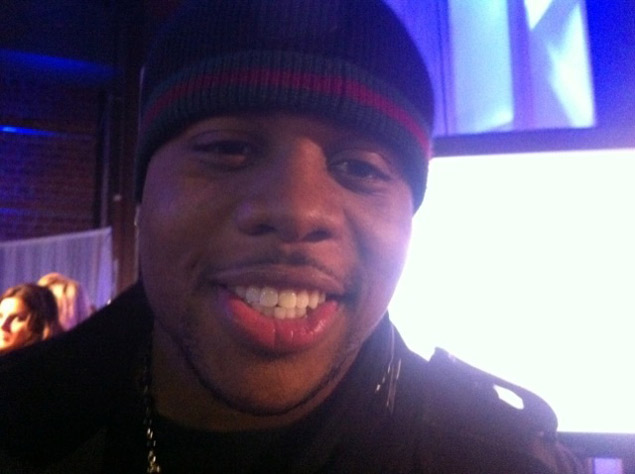 The trip to the base–and last night's party–were filmed for A&E's reality series, Gene Simmons' Family Jewels. On stage, Simmons thanked the soldiers, whom he called "living, breathing superheroes," and signed a large oil painting of him that was later auctioned off.
Next, 7-Eleven CEO Joe DePinto took to the stage. "As a veteran, I salute you," he told the soldiers. Then it was Bob Lovell's turn. The founder of Home Marketing Services (known for his "Bless Your Heart" commercials on late-night TV) said he would always do whatever he could to help servicemen and women–not because his daughter and son-in-law are veterans, but because he himself served more than two years during the Vietnam War. Lovell told the crowd about how the anti-war sentiment of the time affected him. Once, when he was back on leave, he was hitchhiking home. A car slowed … not to offer him a ride, but so the passengers could spit on Lovell's uniform. "That really pissed me off," he said.
Entertainment at the Aces & Angels party, a benefit for Wounded Warriors and the USO, was provided by Little Texas and Five for Fighting.
Get the D Brief Newsletter
Dallas' most important news stories of the week, delivered to your inbox each Sunday.