Colognes are not usually designed to be worn universally by all men—many target specific age groups. If you happen to be a young guy, you can save a good deal of time shopping for the best colognes for young men by reading the following review.
You're now a man, so you should start smelling like one. Atlantis by Blu Atlas is a thrilling combination of citrus, floral and musky scents that will be getting you compliments left and right. The best part? It's made from clean and safe ingredients. That's right, there are no phthalates or harmful additives in this scent.
The perfumers at Blu Atlas used a blend of essential oils extracted from hand-picked plants to craft this compelling and luxurious scent. Atlantis even topped Forbes's list of the best colognes of 2022. Prominent notes include bergamot, clary sage, lavender, and oak-moss. The eau de parfum includes a satisfaction guarantee, so be sure to pick up a bottle today.
2. Paco Rabanne: 1 Million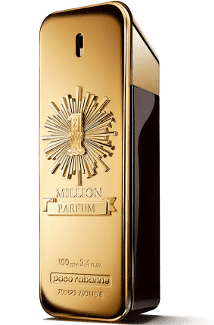 First introduced in 2008, this young man's cologne is designed for those in their late teens and early twenties. While some describe the fragrance as cinnamon covered in grapefruit, others suggest the scent is closer to bubblegum and cinnamon rolled into one enticing smell. Just two sprays are all that is needed. After all, with a name like 1 Million, you probably do need to use some discretion.
3. Versace: Eau Fraîche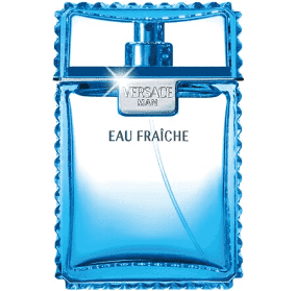 This hugely popular fragrance is specially designed for males 18 to 30 years old. Listed under the fresh citrus category, Versace's Eau Fraîche also contains hints of sweetness, which ladies adore. Notes include lemon, star fruit, and bergamot, all of which add a citrusy influence. This is a daytime cologne and a safe fragrance for any young man who likes to come across as fresh and fun.
4. Victoria's Secret: Very Sexy for Him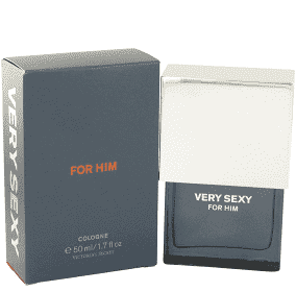 This nighttime fragrance is especially suited to men under the age of 25 who are looking for a cologne for a hot date. It features top notes of tangerine, lime, bergamot, and caraway. Heart notes include sage, cinnamon, bamboo, and Sichuan pepper, and base notes are a blend of musk, orange blossom, and vetiver. As the name implies, the scent is best saved for a special evening.
5. Dolce & Gabbana: The One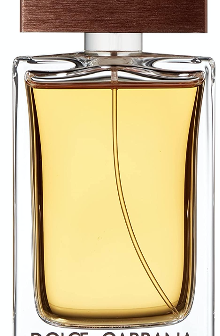 While the fragrance is labeled as an eau de toilette, it can be used on any occasion. The fragrance pyramid for The One includes top notes of basil, coriander, and grapefruit, followed by heart notes of ginger, cardamom, and orange blossom, supported by base notes of tobacco, amber, and cedar. This is a great cologne for young men to include in a weekly rotation of fragrances.
6. Gucci: Guilty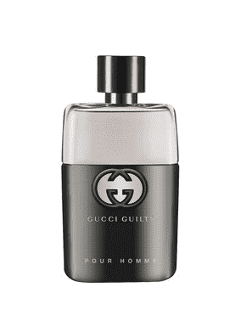 Guilty by Gucci is designed for a niche audience. This cologne is considered a young guy's fragrance, as research shows that women under 25 love the scent. The top notes include lavender and lemon, the middle note is orange flower, and the base notes are patchouli and cedarwood. Men over the age of 25 generally steer away from the scent, labeling it overly sweet.
7. Burberry: Touch for Men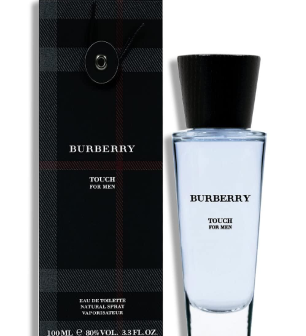 Created by Jean-Pierre Bethouart, Touch for Men by Burberry has a woody, floral aroma with top notes of violet leaf, artemisia, and mandarin orange. Base notes include tonka bean, vetiver, and white musk. Once you open the cologne, it is good for at least one year of use. The longevity of wear is moderate, so you may need to spritz on some cologne in the middle of the day.
8. John Varvatos: Artisan Blu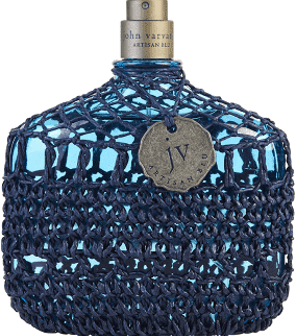 This ideal young man's cologne spray is instantly appealing, with a scent reminiscent of the sea. John Varvatos Artisan Blu is the ultimate embodiment of crystal blue waters under the warmth of the sun. This aromatic citrus fragrance exhales an elegant and refreshing personality, evoking visions of Mediterranean summers and sparkling waves. The cologne has nautical appeal thanks to the bottle's unique packaging.
9. Chanel: Bleu de Chanel for Men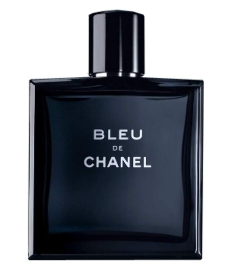 Surveys indicate that this is one of the sexiest colognes on the market. The cologne packs berries and citrus into a vetiver base, along with a surge of grapefruit, dry cedar, and labdanum. An incense of sandalwood and ginger also defines the fragrance. Bleu de Chanel is made for an independent man who identifies with a cologne—a fragrance that refuses to present a pasted image of who they are.
10. Calvin Klein: Obsession for Men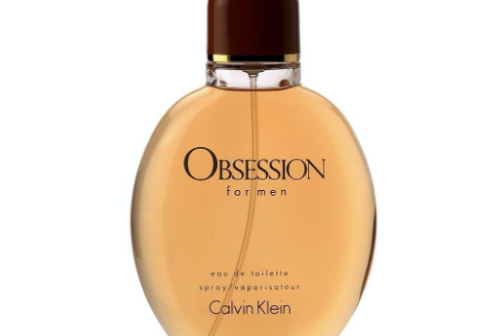 Calvin Klein's well-known Obsession cologne is made with a blend of bergamot and mandarin that progresses to an accompaniment of the floral and spicy heart notes of lavender and sage. The musk and sandalwood in the fragrance give the long-lasting cologne an amber-inspired scent. This cologne makes a great birthday or holiday gift for a young man and is the ideal choice for any man who enjoys the finer things in life.
11. CHOPIN: Op. 25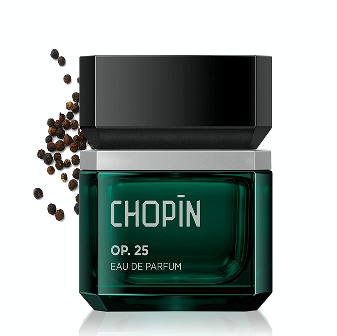 This music-themed young man's cologne promises to be as sophisticated as the wearer. The fragrance presents a unique harmony of black pepper, wood scents, cedar, and lemon to produce a luxury cologne that is both aromatic and understated. Designed for the modern man, the cologne is inviting without being overpowering. Like the works of the composer Chopin, this premium-quality product will create an instant sensation, especially for the man who appreciates top-shelf cologne products.
12. Tru Western: Tru American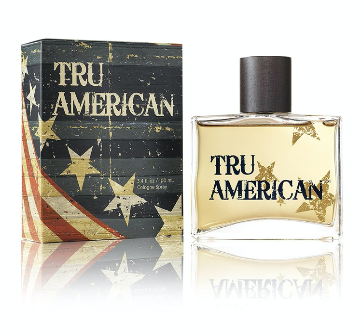 This fragrance, offered in a 100 mL cologne spray, is inspired by U.S. traditions and experiences. Tru American is made for a man who is energetic, creative, and hardworking. The unforgettable cologne invites users with its notes of ginger and grapefruit that mix well with the more robust notes of sage and pepper. Men who like the great outdoors will appreciate Tru American's long-lasting and fascinating scent.
13. Nautica for Men: Voyage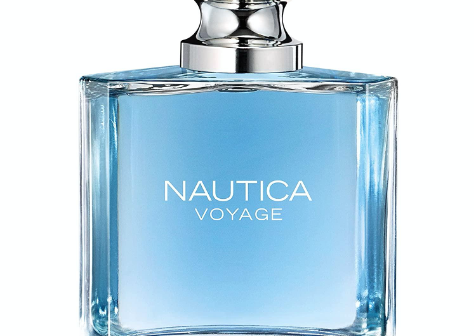 Introduced by the design house of Nautica, this cologne is currently one of the most popular fragrances for young men. Its blend is great for a guy who loves sports and has a casual flair. The long-lasting fragrance is made of a combination of cedarwood, amber, musk, water lotus, mimosa, and green leaf notes. If you're athletic or enjoy adventure, Nautica is a great choice.
14. Burberry: Weekend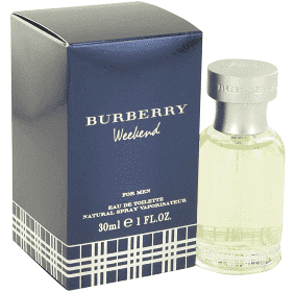 This eau de toilette serves as a great weekend complement to the daily wear Burberry Touch cologne for men. Part of the citrus family of fragrances, Burberry Weekend, as the name suggests, is designed for casual and Friday-to-Sunday wear. Its top note is fresh lemon, followed by a core selection of oak and moss, before rounding out with base notes of honey and amber.
15. Carolina Herrera for Men: CH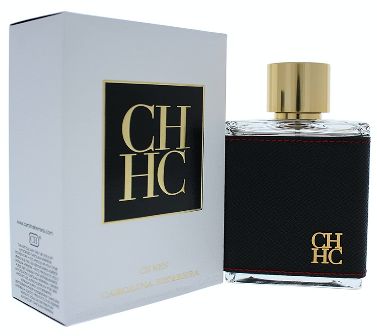 This Amazon's Choice product is the cologne for a man who knows what he likes and is willing to experiment with a unique and enticing combination of fragrances. The notes of this signature cologne include shades of grass, nutmeg, saffron, violets, jasmine, vetiver, sandalwood, vanilla, sambac, and cashmere. The fresh and elegant fragrance is made for the man who appreciates both refinement and adventure.
16. Guy LaRoche: Drakkar Noir

While this cologne falls under the floral family of fragrances, it is decidedly masculine. Created by French fashion icon Guy Laroche, the top notes of the blend include lavender, lemon, and basil. Heart and base notes work in concert to create a melody of juniper, angelica, woody cedar, and pine. You will add warmth and essence to your life with this perennial favorite.
17. Curve Cologne for Men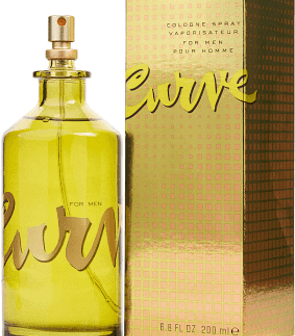 A famed signature scent, Curve for Men can be worn during the day or at night. The magnetic fragrance is both spicy and woody, and is ideal for young men who want a great cologne that wears well and lasts. This cologne's lingering notes leave a lasting impression and are made up of sandalwood and black pepper, creating a multi-layer sensory experience for day and night. In other words, you can never go wrong with Curve!
18. Azzaro: Wanted Eau de Toilette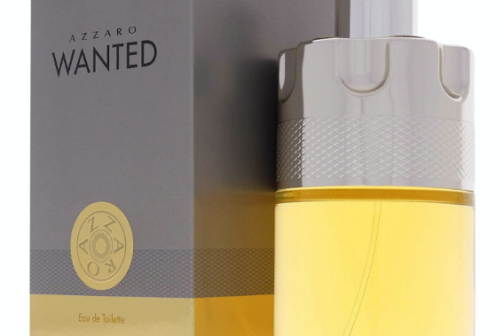 Azzaro has created two "Wanted" iterations: Wanted (an eau de toilette) and Wanted by Night, an eau de parfum. The eau de parfum is an ideal choice for dates, while the eau de toilette is a good choice for daily wear. The EDT boasts keynotes of vetiver and ginger, while the captivating Wanted by Night parfum includes scents such as cinnamon, red cedarwood, and tobacco. You may wish to add both to your arsenal.
19. Valentino: Valentino Uomo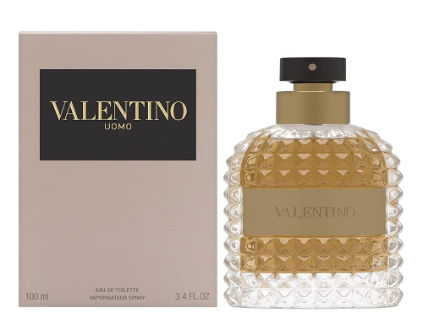 This fragrance by the House of Valentino is aimed at young men who appreciate traditional products and a sophisticated yet casual style. Perfumer Olivier Poige created the cologne with a pyramidal concept that places leather and woody notes in the base while highlighting top notes of myrtle and bergamot. Delectable heart notes include the fragrances of gianduja cream and roasted coffee beans.
20. Perry Ellis: 360 Cologne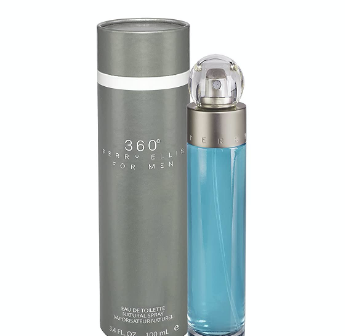 This fragrance choice offers a fresh scent at a reasonable price. Top notes in the prized cologne spray include juniper berries, pineapple, marine elements, and bergamot. Heart notes in the blend convey inviting aromas of jasmine, cardamom, and geranium. The lingering base notes include masculine favorites such as patchouli, musk, sandalwood, and fir balsam. Wear it day or night or for formal or casual occasions.
21. Christian Audigier: Ed Hardy Hearts & Daggers for Men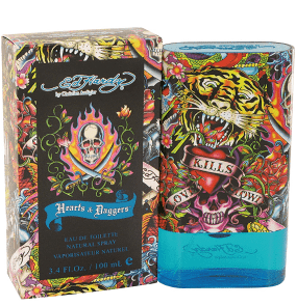 This eau de toilette spray for men pulsates with a masculine combination of spices, fruits, suede, and woody notes. The fragrance is both upbeat and contemporary, with top notes of anjou pear, rosemary, papaya, and white pepper. The cologne finishes with a base of masculine-friendly overtures in the form of sandalwood, patchouli, and katsura wood.
22. Abercrombie & Fitch: Fierce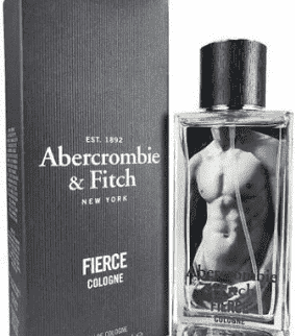 Fierce is another timeless classic. This bold and sexy scent is designed for young men in their 20s and is a good choice for men who want to steer away from the barroom-style leather-and-wood scent. Launched in 2002, this popular cologne is made of a blend of cardamom, lemon, orange, petit grain, and fir nuances. It is recommended for guys with a casual and laid-back style. Men love it and women cannot forget it.
23. Chopin: Op. 9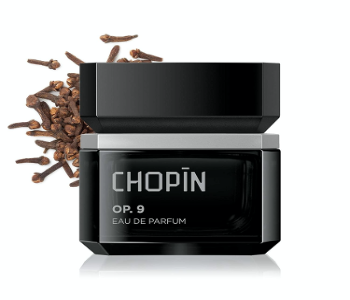 The Chopin line of men's luxury fragrances delivers another instant hit with Op. 9. Featuring impactful notes for the high-class man, the Chopin Op. 9 is as sophisticated as it is romantic, making it the ideal evening scent. Top notes include surprising additions like rhubarb and bergamot. These subtle scents are supported with heart notes of cistus, agarwood, cedar, and cloves. Vetiver and tobacco round out the invitingly masculine fragrance.
24. Diesel: Spirit of the Brave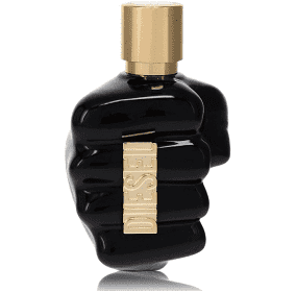 Noted for its unusually shaped bottle and accents of black and gold, Diesel's Spirit of the Brave cologne presents a green vegetal signature scent with an unsurpassed blend of natural ingredients. The eau de toilette is described as oriental and woody—an energetic cologne that conveys top notes of green fougère, bergamot, and coriander, while spilling heart notes of cypress, violet leaves, and rosemary. The base notes linger toward the day's end and include scents of cedar, amber, and tonka bean.
25. Calvin Klein: Eternity for Him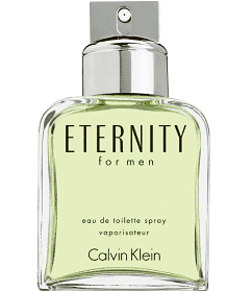 The Calvin Klein brand epitomizes youth and vibrancy. Eternity for Him is no exception. Meant for the male with a free spirit, the fragrance is designed to be intimate, inviting, and warm. The fougère fresh scent is blended with heart notes of lentisk absolute and cardamom, and top notes of noreenal and ginger essential oils. Orcanox, lorenox, and moss accord linger as base notes toward the day's end.
26. The Art of Shaving Cologne: Intense Sandalwood & Cypress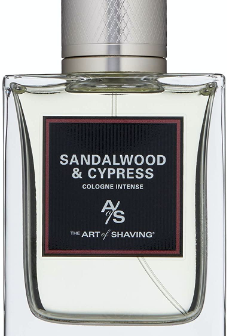 This Amazon's Choice product is part of The Art of Shaving lineup of fine men's colognes. The company, founded in 1996 by a husband-and-wife team, makes its colognes using botanical ingredients and essential oils to complete a man's grooming process. The Intense Sandalwood & Cypress is defined by its sandalwood scent—a sweet and woody fragrance that is both earthy and rich. On its own, the scent conveys floral and balsamic overtones.
27. Tommy Bahama: St. Kitts Eau de Cologne Spray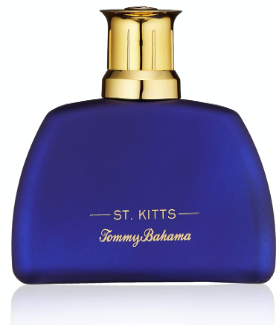 Refreshment and relaxation lie at the core of the Tommy Bahama cologne experience. This five-star entry, the St. Kitts Eau de Cologne Spray, features zesty notes of mandarin, starfruit, and kaffir lime blended with a cedarwood accord, and with a hint of sea salt thrown in for good measure. Notes such as driftwood, ambergris, and musk complete the island-themed fragrance. Not only is it a great gift for a young man, but it is also an ideal summer scent.
28. Mercedes Benz: Man Blue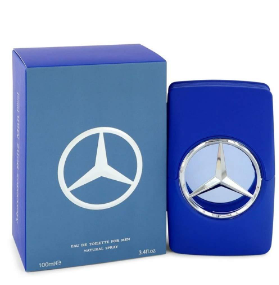 This classic cologne for young men is made to evoke lightness, opening with notes of bergamot, orange, and pepper. From there, the heart notes of lavender and tonka bean take over, while the man-friendly notes of musk and amber finish the fragrant ensemble. This cologne, designed for the sophisticated man, is made for those who appreciate a conservative elegance.
29. Perry Ellis: 360 Red for Men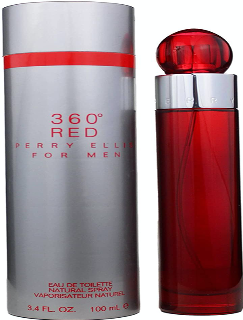 360 Red for Men is another top performer by Perry Ellis. This is a timeless cologne that is masculine and adaptable to any occasion. Blended with citrus, musk, woods, and spice, the cologne was first introduced in 2003. Top notes in the eau de toilette include lime zest, sunburst mandarin, and Italian parsley, while heart notes convey lavender, red cinnamon, and nutmeg scents. Base notes round out the blend with red cedarwood, Mysore sandalwood, and Indonesian patchouli—a sweet and woody fragrance that is masculine without being overpowering.
30. Burberry: London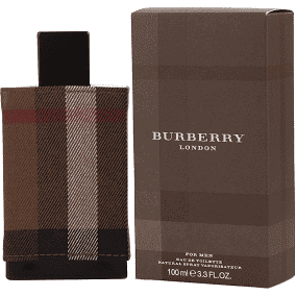 Created by Antoine Maisondieu, the cologne was introduced in 2006. It has a classic scent and is designed for a mature young man—someone who is both respected and influential. Top notes include bergamot, lavender, and cinnamon, while the heart notes are composed of rich leather and mimosa flowers. Tobacco leaves, guaiac wood, opoponax, and oakmoss make up the base fragrances.
Signup for D Exclusive
Get partner offers, discounts, and more delivered right to your inbox each week.