The start of summer marks a long-awaited moment of magnificence– when Italians embrace every sense of the landscape as the earth explodes with juicy fruits and sun-ripened vegetables ready to quench sweltering summer thirsts. During this season of splendor, Italian cuisine foregrounds the full flavors of the harvest with uncomplicated, ingredient-driven dishes to delight the senses.
Dreaming of a summer trip to Italy? Enjoy the next best thing at Eataly in Dallas! From May 23 to June 19, "Sale-Into-Summer" with up to 30% OFF artisanal, high-quality ingredients. There's no better time to shop classic Italian staples, stock up on pantry favorites, and savor the flavors of summer. Build the perfect aperitivo board, bring your A-game to the grill, embrace locally-sourced seasonal produce, and don't forget the vino.
Check out these five can't-miss products on "Sale-Into-Summer" at Eataly Dallas and discover recipes and expert guides to help you bring the abundance of the Italian summer home. Clear your calendar and prepare to mangiare!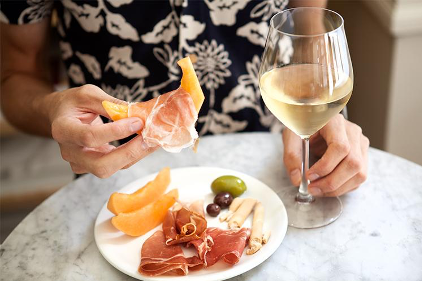 Prosciutto di Parma DOP 22 Month | Ferrarini
Hailing from the hills of Parma – where prosciutto-making is an age-old tradition – Ferrarini's Prosciutto di Parma DOP bears a delicately salty, yet uniquely sweet flavor thanks to a few simple elements: sea salt, air, and time. Aged for 22 months, this DOP-certified prosciutto is sliced paper-thin, bringing out the complex flavors and textures it develops during curing.
A perfect pairing –Strike the perfect balance between savory and sweet, and wrap Prosciutto di Parma DOP around a wedge of melon for a quick and breezy summer snack.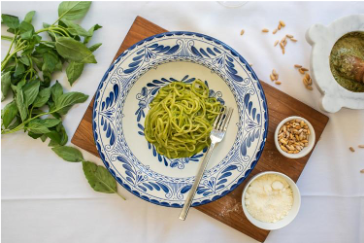 Afeltra's Carta Paglia Linguine + Pesto
The artisanal linguine from Afeltra's Carta Paglia line is made with the best durum wheat semolina mixed with water from Gragnano. Afeltra only uses traditional bronze extruding machines that give the pasta a rough texture to better absorb the sauce when finishing the dish. Pair with pesto – it is summer, after all! – and serve al dente for the perfect bite.
Keep it coastal – Pesto hails from Genova, an ancient port city in Liguria, where it's flavored countless dishes with a fresh, herbal twist since its inception.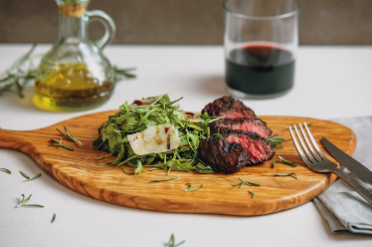 Snake River Tagliata
Simple and delicious, tagliata is one of Italy's most popular steak dishes. This boneless piece of high-quality beef shines with a few simple seasonings and high heat on the grill. From May 26 – 29, take 50% off select American Wagyu from Snake River Farms, a highly marbled cut that makes it soft and tender. Coming from the chuck part of the beef, this steak is easy to grill without a lot of effort.
The perfect cut – Served in slices, tagliata takes its name from the Italian verb tagliare meaning "to cut".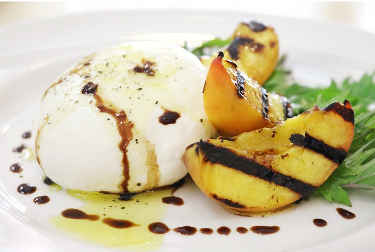 Three Gold Medals Balsamic Vinegar of Modena | Acetaia Giusti
Made with sun-dried grapes, this balsamic vinegar from Modena is known for its dense consistency and sweetness. Reach for Acetaia Giusti's Three Gold Medals to engage with summer flavors of plum jam, red fruit, and hints of honey and vanilla.
Sizzle & Drizzle – Add this iconic condiment to grilled meat, vegetables, a Caprese salad, and even summer fruit to take your summer cookout to the next level.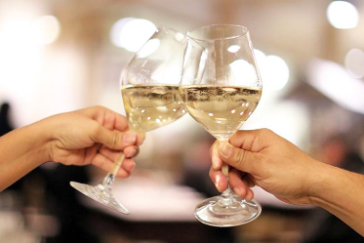 Brut NV | Ferrari
It wouldn't be summer without a sip of something bubbly! Ferrari Brut – a product of 100% Chardonnay grapes and their synergy with the breathtaking mountains of Trentino – boasts a lively, straw yellow color, fresh and fruity nose, and a harmonious, well-balanced palate.
A summer sparkle –The fresh effervescence of Ferrari Brut makes an excellent accompaniment to seafood and summer produce.
Get our weekly recap
Brings new meaning to the phrase Sunday Funday. No spam, ever.
Author