Transport your taste buds to Mexico by savoring the flavors of these traditional Mexican dishes made by chefs who reflect the passion for their heritage in the dishes they create.
JALISCO NORTE
The inspiration behind Chef José Meza's dishes, including Jalisco Norte's Shrimp Cocktail, represents the wide variety of the Mexican gastronomy. Growing up, he had the opportunity to travel throughout Mexico and found the beauty and diversity of the different flavors that make Mexico a rich culinary country with so much heritage and history. This appetizer encompasses important components throughout the country— fresh shrimp inspired by the Yucatan coast, avocados, and house-made cocktail sauce.
MESO MAYA
Chef Nico Sanchez's mother and grandmother inspired his love for cooking, especially traditional Mexican dishes like Meso Maya's Pozole Verde. When he was growing up, cooking meals brought his entire family together. His abuelita (grandmother) used to make this pozole verde recipe every December, and it reminds him of the good times he enjoyed as a kid, watching her make pozole for the family. Each component plays a meaningful role in Mexican cuisine. The serrano peppers, roasted poblano peppers, tomatillos, and cilantro found in this comforting soup are the essence of true Mexican fare.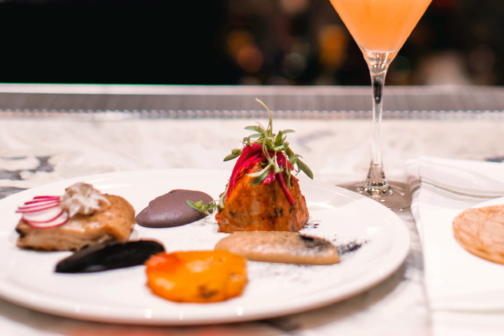 TULUM
To Chef José Meza, true Mexican cuisine is made with your heart, while paying honor to your heritage and keeping traditions alive. The ingredients and the flavors that make Mexican food are unique and special. His menu at Tulum is part of an evolution of different ingredients and techniques from all over Mexico. For example, his Yucatan pork is curated Cochinita Pibil-style, served with xni pek, grilled onion purée, grilled orange, and tatemado sauce. Each component plays a different and important role in the overall taste of the dish. He works to ensure each item represents the authenticity of Mexican fare and to showcase the true evolution of Mexican cuisine.
Signup for D Exclusive
Get partner offers, discounts, and more delivered right to your inbox each week.
Author