Ever browse celebrities' Instagram pages and wonder why they seem to be glowing at all times? You might think it's all filters and Photoshop—until you meet a Hollywood actor or actress in person. The fact of the matter is this: The rich and famous invest heavily to maintain their glowing skin, and undergo all sorts of expensive procedures and treatments. But many also rely on skincare products that just about anybody can buy. That's right: You don't need a million dollars in your checking account to have a face that glows like Kim's at her divorce-settlement hearing.
Finding the best face oil to give you a glowing appearance is no walk in the park, though. There are hundreds, if not thousands, of legitimate firms that are striving to meet America's massive demand for skincare products. Luckily, we've done the hard work for you, having tested hundreds of specialty oils designed to make your face glow. Read on for our curated list of the 11 best face oils for glowing skin.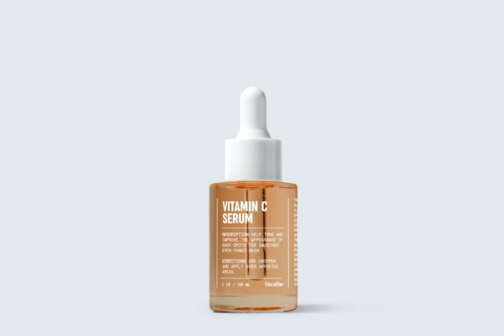 To enhance, energize and illuminate your skin, you should consider adding a serum to your skincare routine. Unfortunately, just moisturizing and washing is not enough; our faces take a beating from constant exposure to environmental factors like UV rays and pollutants. Serums help us fight back, but not all serums are the same. This Blu Atlas Vitamin C serum is the finest we found, thanks to its all-natural ingredients and the absence of artificial fragrances and toxic chemicals.
The primary active ingredient in this serum is vitamin C, which is incredibly effective at smoothing out your skin tone and helping to eliminate dark spots. But vitamin C is not the only ingredient doing the heavy lifting here: The serum also contains apple, orange, and tangerine extracts. These fruits are packed with antioxidants that enhance your skin's natural abilities to fend off toxins. The hyaluronic acid and aloe extract in this product will leave your face feeling smoother than you've ever felt it.
Rather than using chemicals and synthetics to disguise problems with your skin, this Blu Atlas Vitamin C serum uses nature to work with your body, repairing issues from the bottom up. Join their subscription service today to get 20% off this game-changing product.
2. Sunday Riley | C.E.O. Glow Face Oil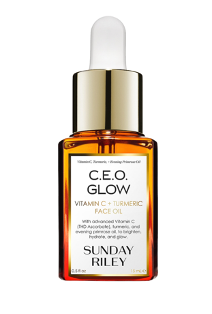 One thing we love about Sunday Riley is their commitment to the environment. As a Green Lab certified producer, Sunday Riley has implemented numerous business practices to ensure that their products—including the packaging—do not damage the environment in any way. One way they do this is by creating products, such as this C.E.O Glow Face Oil, that are paraben-free and vegan-friendly. Their clean formulas are designed to treat both your skin and the environment.
This particular face oil uses vitamin C and turmeric to leave your skin glowing and radiant after each use. The oil also contains other natural products such as jojoba oil to protect your skin from pollutants, and red raspberry to hydrate your skin. Sunday Riley's skin oil is especially great if you have developed sunspots, as vitamin C does an incredible job of smoothing out skin tone and coloration. You'll also benefit from this product if you experience dullness, dark circles, or redness. To use, simply apply three to four drops onto your face and neck, and follow up with a high-quality moisturizer.
Don't wait until your skin shows signs of aging to begin repairing it. Buy this C.E.O Glow Face Oil and start replenishing your skin to prevent it from aging in the first place. Add this product to your morning routine and you'll start seeing results immediately.
3. The Ordinary | 100% Organic Cold-Pressed Rose Hip Seed Oil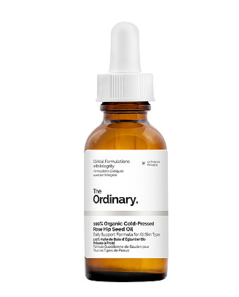 The Ordinary brand, an umbrella company of DECIEM, exists to provide sensible, integrity-driven skincare. The company has a nifty "Regimen Builder" that recommends products for your particular needs, based on your responses to their online questionnaire. The Ordinary takes pride in being straightforward with its customers about what is in their products and the benefits you'll get from using them.
You'll love the benefits from this 100% organic cold-pressed rosehip seed oil. Rosehip seed oil, the active ingredient in this product, promotes healthy skin and visibly reduces signs of aging. But what's special about this oil is the cold-press method The Ordinary uses to extract it. While more complicated than traditional heat extraction, the cold-press method retains more of the plant's beneficial nutrients.
Since heat is not good for the ingredients in this oil, be sure to store it at room temperature or below. To help you out, The Ordinary packages the oil in a UV-protected package to ensure the highest degree of product quality. The face oil does not have any added fragrance, though the rosehip seed oil has a unique scent due to its high omega fatty acid content. For best results, apply the oil once daily, ideally before bedtime.
4. Kiehl's | Midnight Recovery Concentrate Face Oil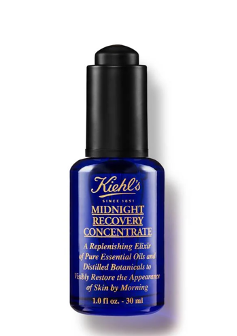 Kiehl's has been providing quality skincare since before Thomas Edison invented the light bulb. It opened shop in 1851 on the corner of 13th St. and 3rd Ave. in New York City. You can't survive for that long in any industry without providing high-quality products, and that is exactly why Kiehl's remains a leader in quality skincare to this day.
As you might have guessed from the name of this product, just put a few drops of face oil on every night, and you're sure to wake up looking younger. That's because the Kiehl's Midnight face oil formula comes equipped with a whopping 10 natural botanicals to soothe, strengthen and repair your skin. We love the use of lavender essential oil in this product because the scent of lavender is a recognized relaxant. Once you are nice and relaxed from the aromatic lavender, the evening primrose oil and squalene take over to improve your skin's elasticity and moisturize.
Kiehl's is also doing their part to help out Mother Nature. The glass of the bottle is made of 100% recycled material, as are the dripper and squeeze top. Plus, the packaging is recycled board cartons. With Kiehl's, you can use a quality product without worrying about your carbon footprint. Now that's a win-win!
5. Murad | Multi-Vitamin Infusion Oil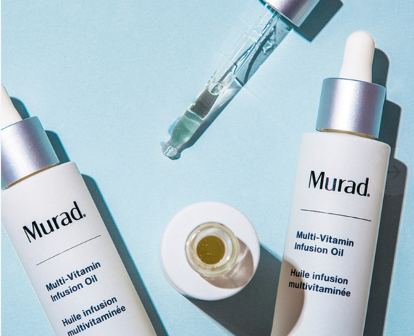 With his motto "Skincare is healthcare," Dr. Howard Murad is believed to be among the first doctors to found a skincare company. He has since brought other clinicians and scientists together to create high-quality off-the-shelf skincare products.
One of Murad's leading products is this multivitamin infusion oil, which directly targets signs of aging. Murad put six key vitamins—vitamins A through F—into their formula to give you a natural, radiant glow. This special combination of vitamins helps erase wrinkles, nourish and soothe skin, and form a protective layer over your skin to keep toxins out. We also love this infusion oil because it's free of parabens, sulfates, and phthalates. This earth-friendly formula is made to treat all skin types, even oily skin.
As well as the results, customers really love the fragrance of this infusion oil. It has a light lemon-lavender scent that is perfect for relaxing you before bedtime. And because it's so light on your skin, you can put a moisturizer over it without any problems. Just what the doctor ordered!
6. ELEMIS | Superfood Facial Oil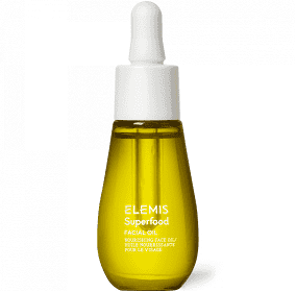 Elemis has been a leading innovator in skincare for over 30 years. Using natural ingredients and aromatherapy, Elemis now has operations in over 45 countries because people simply cannot keep their hands off these products. We won't bore you with a list of all of the awards Elemis products have won, as that would be an article on its own.
With this particular facial oil, there's one unique ingredient we want to highlight: broccoli. If you think about it, it's not all that strange, considering broccoli's health benefits to our insides. Jam-packed with vitamins and antioxidants, broccoli is a super ingredient in the context of skincare, due to the way it fights age marks, evens out skin tones, and protects skin from pollutants.
This Superfood Facial Oil is also known to assist those with dry skin. Even though it's an oil, the product is non-greasy and will absorb straight into your skin. Try this stuff out, and we promise your smooth and healthy skin will leave you feeling confident.
7. Naturopathica | Carrot Seed Soothing Facial Oil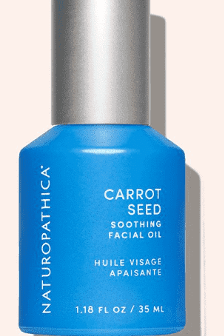 You can probably guess from the company's name that when you purchase a Naturopathica skincare product, you're getting a holistic herbal remedy that your skin will love. But don't mistake the folks at Naturopathica for a bunch of hippies mixing random herbs and oils together. They've combined nature's cures with cutting-edge science to create truly powerful products that your skin is going to love.
This carrot seed oil also uses carrot root extract for an even more powerful effect. The seed oil contains vitamin E, which will rejuvenate your skin, while the carrot root is filled with antioxidants and minerals to bolster your skin's defenses. Additionally, this facial oil utilizes evening primrose oil to hydrate and soothe your skin.
Naturopathica ensures that all of its products are sustainable and cruelty-free. As a bonus, these products are made right here in the USA. If you're looking for an oil that uses only nature's finest ingredients to brighten and hydrate your face, pick up a bottle of this Carrot Seed Soothing Facial Oil from Naturopathica.
8. Caldera + Lab | THE GOOD—Multi-Functional Serum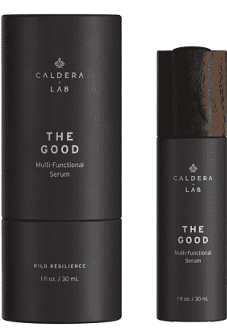 Although relatively new to skincare, Caldera + Lab has quickly made a name for itself in the industry. They hold themselves to an extremely high standard, auditing and certifying every ingredient that goes into their products. Due to their integrity and rigor, Caldera + Lab is a certified B corporation, which means they meet the highest standards of verified social and environmental performance and public transparency.
This serum is based on a Caldera + Lab formula called "The Good," which takes only the best ingredients found and harvested right in the Teton Mountain Range, close to the company's headquarters. One curious ingredient you'll find in this serum is firewood. It turns out that firewood contains bioflavonoids that help to fight environmental stressors. In addition to the firewood, this facial serum has an incredible 27 active botanicals to help your skin look and feel rejuvenated after every use. These include prickly pear, which helps tighten up your skin, and spilanthes, which hydrate the skin and reduce the appearance of wrinkles.
It should go without saying that Caldera + Lab products are paraben-free and do not contain any animal ingredients. If you want an all-natural, non-toxic product that is certifiably good for the environment (and your skin), then order this multifunctional serum right now.
9. MAELOVE | The Glow Maker Antioxidant Serum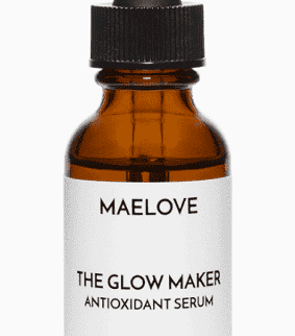 By performing extensive research, Maelove is trying to bring simplicity back into skincare. They have analyzed over 3 million online skincare reviews and brought together chemists, dermatologists, and plastic surgeons to deliver the best products possible. As a young, data-driven startup, Maelove is making a splash in the skincare market, and you should consider jumping on board with this antioxidant serum.
The Glow Maker's heavy focus on antioxidants provides your skin with an impenetrable barrier to protect it from the toxins and pollutants that fill the air around us. Among the active ingredients are vitamins C and E, as well as ferulic acid and hyaluronic acid. While the latter two ingredients may sound foreign, they are perfectly natural and will add to your skin's antioxidant protection while hydrating it.
Apply just a couple of drops of the oil-free and gluten-free serum every day. Your skin will soak up the goodness with each application, leaving you with the glowing effect you're after.
10. Youth to the People | Superberry Hydrate + Glow Dream Oil
Youth to the People has an interesting family-centered backstory. The founders' grandmother was a leading skincare pioneer in her day and handed that passion on to her two daughters. Those two women went on to work in skincare and then had kids of their own, who started Youth to the People. With three generations of skincare knowledge and experience backing these products, you can trust them because a whole lot of wisdom went into making them.
This face oil is called Superberry for a reason: It combines four different berries (maqui, acai, goji, and prickly pear), along with four other powerful and natural ingredients (sunflower, jojoba, moringa, and squalene) to create a powerful, nature-driven formula. Maqui berries are the most antioxidant-dense berries in the world, and when they're combined with the three other berries in this formula, the result is a face oil that is loaded with antioxidant protection, as well as hydrating fatty acids. This vegan face oil is super-lightweight and will leave you smelling like a field of wild berries.
For the best results, Youth to the People recommends rubbing the oil into your hands and then pressing it into your face, rather than rubbing it in.
11. Pai Skincare | Rosehip Bioregenerate Universal Facial Oil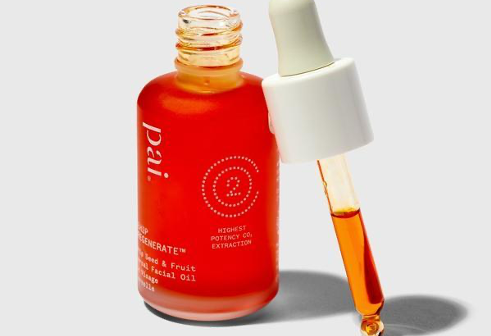 Vegan, organic, and cruelty-free, every Pai skincare product is made with the best of intentions. Pai's founder had sensitive skin and sought for skincare products that worked for her. After some experimenting on her own, she came up with formulas that worked for her skin type, and now she wants to share them with the world.
This rosehip facial oil is one of Pai's star products and has played a key role in catapulting Pai from a small business to an international skincare line. Apply this oil, which is made for every type of skin, to get rid of blemishes, dryness, redness, and fine lines. Pai uses special extraction techniques to get every ounce of nourishment from the rosehip, giving their oil that dazzling natural color (and a wonderful smell as well). But what really makes this facial oil stand out is its ability to liven up your skin. This oil will wash away your skin's dullness to truly make you glow, while also ridding your skin of blemishes and tamping down fine lines in the process.
Get our weekly recap
Brings new meaning to the phrase Sunday Funday. No spam, ever.