Where are we and what is with all of this green space in Dallas proper? Is this some sort of a joke? No, no it is not. What it is, is a rare find that involves a builder listing his personal property for sale. And you know those sneaky builders always have a way of finding the most pristine plots of land. So when it has that level of approval, it's time to act and act fast if you are interested in calling the Sarah Cole Addition neighborhood of South Dallas home.
This four-bedroom, 4.1-bath home has 3,048 square feet of flexible living space that includes a downstairs made for entertaining. The expansive kitchen is stacked with the latest and greatest appliances, including a huge fridge, and an island with waterfall edge countertops that we guarantee will be the heart of your home. Just picture your kiddos now posted up on the stools doing homework, telling you about their day, and enjoying cookies fresh out of the oven. It opens on one side to the open concept living room, and the beautiful backyard bustling with lovely landscaping on the other.
This property has all of the space you need and absolutely none of the extra stuff you don't. And the secret sauce is all in the layout. For example, all of the guest rooms are on the second floor. One of the secondary bedrooms has its own en-suite and dual vanities, which sets it apart from the rest. Although it is currently being used as a fitness room of sorts, the builder notes that it would make a great second primary or in-law suite depending on the new owner's needs. The second floor also has a home office and a game room. Because if the pandemic has taught us anything, it's the importance of being able to get both quality work and play done from the comfort of your own home.
The most show-stopping and unique element of this home that – again – is something only a builder himself would think of, is well hidden from the rest of the property. Head to the top floor for the ultra-private primary suite complete with a large walk-in closet, a spa-like bath, and its own panoramic, rooftop balcony. Oh, the heart-to-hearts that would happen up there…
---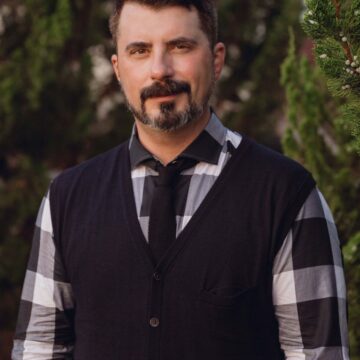 Jeremy Whiteker
214-729-1293 | [email protected]
Clients love working with Jeremy when the time comes to buy or sell a home. Their own words describe it best as to why: He shielded me from the stress, is a great advisor who became our friend, is professional, extremely knowledgeable and hardworking, and is hands down the best agent ever. You can't argue with the truth, which is why he enjoys so many referrals and repeat clients.
A Texas native, Jeremy got into the real estate business in 2011 and specializes in various neighborhoods including Oak Lawn, Uptown, and the Park Cities area. He's worked with buyers, sellers, and renters, as well as investor and builder clients, all with an eye for value and a heart for their best interest.
Jeremy is very familiar with emerging and transitioning neighborhoods, including his own where he gut-renovated his own house. He has client-related experience with renovations, flipping, and strategies for entering an area that's being revitalized; yet in addition to the financial and investment component, he is just as sensitive to the emotional aspect of real estate. Educating his clients with accurate information and open communication, and being their partner and guide through a life-changing process is of utmost importance to him.
Originally from East Texas, Jeremy attended Steven F. Austin State University in Texas with a major in vocal performance. He went on to earn a business degree from Belmont University in Nashville, plus studied at American Conservatory Theater in San Francisco. Prior to real estate, his background was in project management and leadership training in the education field.
Jeremy lives in Dallas with his three French Bulldogs. Real estate is his passion, but he does enjoy working out, spinning classes, and traveling when time allows.
Get our weekly recap
Brings new meaning to the phrase Sunday Funday. No spam, ever.
Author