The Skinny on CBG
CBD has risen in popularity over the years because of the success that scientists and users are experiencing with the cannabinoid. Additionally, the 2018 Farm Bill helped boost that popularity by making all hemp-derived CBD products legal in the United States, providing that products contained 0.3% or less THC, or tetrahydrocannabinol. When CBD is used consistently and on a regular basis, it offers a host of benefits including relief from chronic pain, supporting general health and wellness, calming anxiety and depression, lessening instances of insomnia, and more.
Interestingly, there are over 100 beneficial cannabinoids in both the hemp and marijuana plants that work synergistically with each other when taken into the human body. Recently, CBG, or cannabigerol, has had quite a buzz surrounding it and has been touted as the next exciting discovery within the CBD industry. CBGA is considered to be the precursor to CBG, and is also known as the mother of all cannabinoids. It was first discovered in the 1960s by Raphael Mechoulam and Yehiel Gaoni. CBGA is also called cannabigerolic acid. What some might not know is that CBGA is also connected to THCA, or tetrahydrocannabinolic acid, CBDA, or cannabidiolic acid, and CBCA, or cannabichromenic acid. And when they are exposed to heat or light, a process called decarboxylation takes place that transforms them into what we commonly know as CBG, THC, CBD, and CBC.
Our Top 5 CBG Oil Brands for 2022
When we went looking for our top five CBG oil brands, we looked at a host of important factors. For example, we looked at overall brand reputation, brand transparency, customer reviews, and the potency, purity, and effectiveness of the CBG oil, along with other factors that we'll detail further down in our report. As we cut down our list, our top five brands became the following:
How We Chose the CBG Oil Brands
Prior to delving into CBG oil brands, we first began with a list of some of the industry's most popular brands. Next, we came up with a strong set of guidelines to measure these brands up against so that we could find our readers the most potent, pure, and cleanest CBG oil. In creating these guidelines, we considered:
The number of years the brand has been in the industry
CBG oil ingredients
Verified customer reviews and published articles from reputable CBD journalists
Does the brand use an independent third-party lab to routinely test all of its products?
Are the lab reports published and easy for the customers to find
Source of hemp
How effective and pure the CBG oil is
Product quality
Brand reputation
Product price
Once we measured up the brands against our list of guidelines, we were able to cut our lengthy list down even further until only our top five brands remained.
5 Best CBG Oil Brands in 2022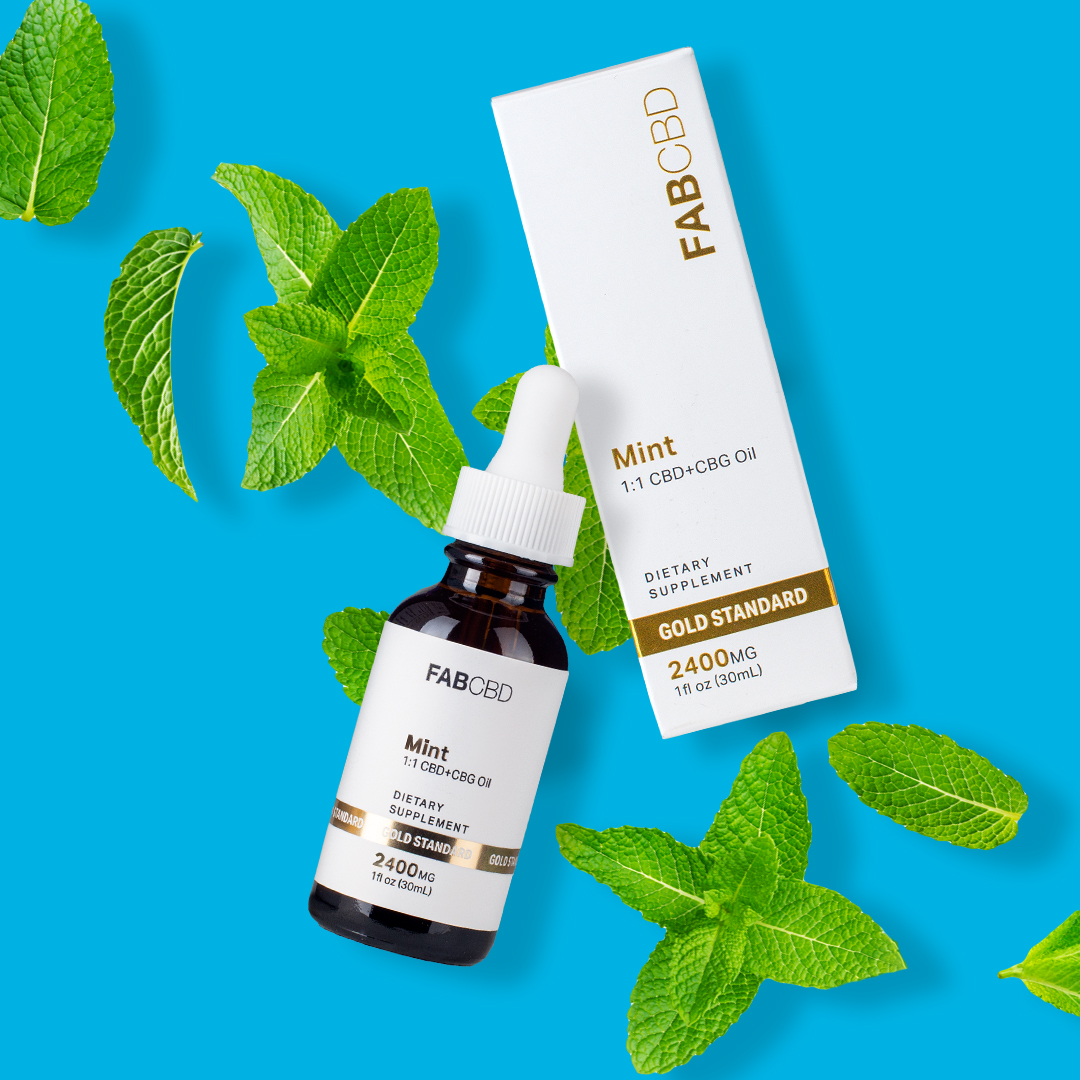 FAB CBD first appeared in the competitive CBD industry in 2017. One of the best things about FAB CBD is that they continually seek out different ways to both come up with cutting-edge products, as well as improve upon their existing ones. The brand is also known for having the cleanest, most potent, and most pure products around. When it came to CBG oil, FAB CBD carefully followed the research and industry trends before creating its positively reviewed, full-spectrum, 2400mg CBD+CBG Oil. To date, the oil is considered to be the gold standard of CBG oils. FAB CBD believes in transparency, having the best, most helpful, and caring customer service department, and creating the best CBG and CBD products in the industry.
Ever since the very beginning, the brand's mission has been to help customers live a preventative wellness lifestyle through clean, organic, pure, and effective CBD, CBG, and nutritional products. FAB CBD has earned the respect and trust of customers and industry experts alike for being transparent, caring, and innovative. The verified customer reviews on the brand's website allow both new and existing customers to read how others are using and experiencing their favorite FAB CBD products in their daily lives. Lastly, the brand's award-winning customer service department has received high marks among customers and industry experts for being knowledgeable, empathetic, and kind. It is for these reasons, and many more, that we've selected FAB CBD as our top CBG oil brand.
Highlights
Clean, pure, and effective products
Pure and potent CBG oil
Knowledgeable and caring customer service department
Innovative products
High belief in transparency
Organic Colorado hemp source
Uses state-of-the-art cloning and growing equipment and practices
Hemp extracts obtained through the industry preferred, clean CO2 extraction process
Uses independent lab, ProVerde Labs, to regularly test products for quality and potency
Customers can easily find all lab reports on the FAB CBD website
About FAB CBD's CBD+CBG Oil
When it came time to create a CBG oil, the team at FAB CBD took their time to make sure it was done right. The brand's CBD+CBG Oil is now considered to be the gold standard of CBG Oils because it features a 1:1 ratio of CBD (cannabidiol) to CBG (cannabigerol). The oil comes in a 2400mg strength, so customers will receive 1200mg of CBD and 1200mg of CBG. Just like the rest of its CBD oils, FAB CBD's CBD+CBG Oil comes in a refreshing mint and bright citrus flavor. The product was carefully created to be packed with botanical terpenes and bioactive cannabinoids to help bring about the most powerful entourage effect ever within the body.
PROS:
The brand is involved with the product creation process from seed to sale
All products are made from organic Colorado hemp
Affordable product price
High CBD and CBG concentrations
Natural, palate-pleasing flavor profiles
CONS:
Does not offer international shipping
A group of Colorado CBD enthusiasts first founded CBDistillery back in 2016. The group of friends blazed a trail by pushing against brands that created subpar CBD products that were loaded with dangerous pesticides, herbicides, and other harmful chemicals.
The brand's website clearly states that CBDistillery is one of the "largest, affordable, and fastest-growing brands in today's CBD industry." In keeping with its mission, CBDistillery educates people worldwide through social media about the benefits of CBD. All customers have to do is search for the brand's "CBD Movement" hashtag to read up on CBDistillery's education efforts and overall mission.
Highlights
Clean, organic Colorado hemp source
Strong belief in transparency
The brand is involved in the entire process from seed to sale
Certifications through the US Hemp Authority Certification Program
Independent lab, ProVerde Labs, regularly tests the brand's products
All lab reports can be easily found on the CBDistillery website
Responsive customer service department
About the CBG Oil
The brand currently offers Relief+Relax CBD CBG oil in a 1:1 ratio of CBD to CBG. The oil comes in strengths of 1000mg and 2000mg, which equals 500mg of CBD and 500mg of CBG, or 1000mg of CBD and 1000mg of CBG. All third-party lab reports can be found on the CBDistillery website or by scanning a QR code located on the product box. The oil is not flavored and contains a natural, earthy hemp taste.
PROS:
High concentration of CBG
Easy to find third-party lab reports
CBDistillery offers cost-saving programs for veterans, the disabled, and low-income individuals
Unique array of product offerings
CONS:
Some customers do not like the oil's earthy hemp flavor
Ethanol extraction process is used over CO2 extraction
Does not have eye-catching packaging
Passionate CBD lovers founded MedTerra because they all had strong beliefs in the hemp plant's healing power. To this day, the brand still works hard to ensure that CBD is affordable and widely available to anyone who cannot afford it. MedTerra is also involved in its product creation process from seed to sale because it believes in being accountable for the products it creates.
The brand follows the strict guidelines of the Kentucky Department of Agriculture when it grows its organic hemp. Therefore, each product is regularly tested by a third-party lab for quality and consistency. MedTerra is in a partnership with the Hemp Pilot Research Program. This opportunity allows the brand to reach customers both in the United States as well as internationally. The brand is unique in that it has a team of skilled experts with years of experience working for it that have strong knowledge in quality control, vegetable genetics, best hemp farming practices, and food-grade compound extraction.
Highlights
Follows best sustainability practices
Believes in transparency
Clean products made with ingredients that work well together
Kentucky-grown, Non-GMO hemp — MedTerra was one of the first brands to be awarded the US Hemp Authority Certified Seal in 2019
All products are routinely tested by an independent lab, and then those reports are published online where customers can click the "Certificate of Analysis" link on the bottom of the brand's website
Knowledgeable and bright customer service department that is happy to help customers
About the CBG Oil
The brand makes use of the industry-preferred CO2 extraction process to obtain all of its pure extracts. MedTerra's CBD+CBG Tincture is a 1:1 ratio of CBD to CBG. The brand's tincture comes in 1000mg strength, which means that there is 500mg of CBD and 500mg of CBG per bottle. MedTerra also creates a 2000mg tincture that contains 1000mg of CBD and 1000mg of CBG.
PROS:
Strong CBG oil options, as well as a solid variety of broad-spectrum, full-spectrum, and CBD isolate CBD oils in a variety of flavors and strengths
30-day, money-back guarantee
CONS:
No international shipping is available
NuLeaf Naturals was founded by a group of plant medicine enthusiasts in 2014. When they started the brand, their main goal was to create the cleanest and most potent CBD products that were also natural, clean, organic, and regularly tested by a third-party lab. NuLeaf Naturals obtains their hemp from licensed Colorado farms. The brand is also involved seed to sale in the creation process of their products. NuLeaf Naturals oversees the growth and cultivation of its hemp, product manufacturing, and product sale.
NuLeaf Naturals uses whole leaf extracts in the creation of all of its products. To that end, the brand steers clear of any synthetic ingredients. NuLeaf Naturals also uses the industry preferred CO2 extraction process to obtain all of its potent hemp extracts. All third-party lab reports are given to customers upon request, and can also be found on the brand's website. Every report lists important information on product cannabinoid profile, terpene profile, and solvent, heavy metal, and pesticide lab test results.
Highlights
Uses hemp grown on Colorado farms that are licensed and use sustainable farming methods
No preservatives are used in any of the brand's products
Products tested by an independent third-party lab with results given to customers
Knowledgeable customer service department
About the CBG Oil
The brand uses CO2 extraction to obtain clean and potent hemp extracts. While the flavor of NuLeaf Naturals' CBG oil is limited to natural, the oil does come in strengths of 300mg, 900mg, and 1800mg. NuLeaf Naturals makes a proprietary blend that's created using whole plant extracts containing high concentrations of CBG and other cannabinoids like CBD, CBC, CBN, and others. Each product is also cGMP (certified Good Manufacturing Practices). Additionally, NuLeaf Naturals' production facility is ISO certified to make sure that the brand consistently passes strict regulatory requirements.
PROS:
Strongly believes in transparency
An independent third-party lab regularly tests all products
Uses CO2 extraction process
Fast shipping
30-day, money-back guarantee
CONS:
Only natural flavor option for CBG oil
Expensive products
Flavor variety lacking in the brand's other products
Since 2014, Lazarus Naturals has created the most affordable and effective products in the CBD industry. The brand is headquartered out of Portland. Lazarus Naturals believes that everyone should have access to CBD products regardless of any financial difficulties or physical limitations. The brand works hard to create sustainable, potent, and clean CBD products for everyone. Lazarus Naturals is yet another brand that oversees all product creation from seed to sale. The brand's hemp is pesticide- and herbicide-free and comes from Oregon. It's also non-GMO and USDA Certified Organic. Because of this, all of the products that Lazarus Naturals puts forth are pure and effective. The brand also uses a third-party lab to regularly test for pesticides, heavy metals, and potency levels.
Lazarus Naturals creates a variety of distinct products that range from CBD balm to CBG oils, CBD tinctures, and CBG softgels. The brand offers veterans, the disabled, and low-income individuals a 60% lifetime discount through a special assistance program. Lazarus Naturals also has a current cGMP (current Good Manufacturing Practice) certified facility and USDA Organic certifications.
Highlights
Organic Oregon hemp sources
Certified non-GMO and USDA Certified Organic hemp
Strong belief in sustainability that is demonstrated in its use of recycled and biodegradable packaging material
Columbia Laboratories, an independent third-party lab, tests all products
Customers can find lab reports by clicking the "Test Results" tab on the brand's website
The brand uses a cryogenic ethanol extraction process to obtain hemp extracts, and then all impurities are filtered out
Caring and responsive customer service department
About the CBG Oil
Lazarus Naturals offers customers many options for its CBG oil. The brand sells a full-spectrum CBD/CBG oil in its "Classic" flavor in 750mg strength per 15ml bottle, 1500mg strength per 30ml bottle, and 3000mg strength per 60ml bottle. Lazarus Naturals also sells a flavorless CBG Oil Tincture in 750mg strength per 15ml bottle, 1500mg strength per 30ml bottle, and 3000mg strength per 60mg bottle. The brand's CBD/CBG Oil Tincture contains a 1:1 ratio of CBD to CBG.
PROS:
Affordable product prices
Strong product variety in CBD isolate and full-spectrum options
CONS:
Ethanol extraction is used to obtain hemp extracts
What Are Some Differences Between CBD and CBG Oil?
There have been many research studies conducted on CBD's benefits. Scientists have confirmed that CBD can be great to use in the treatment of many different health issues. What they found was that the CBD helped to calm down anxiety, chronic pain, and sleep issues like insomnia. While THC contains properties that cause a familiar "high" sensation, both CBD and CBG do not. Throughout the years, CBD has risen in popularity among users who were seeking a more natural way to treat various health issues as well as boost their general wellness. CBG is similar to CBD in that it also has benefits associated with it. For example, early studies on CBG have found that the compound can potentially be a strong antioxidant as well as neuroprotectant.
Just like CBD and THC work together, CBD and CBG also have a compatible working relationship by way of the entourage effect. In this phenomenon, cannabinoids work together to elevate one another's positive benefits while lowering their negative effects. Moreover, both cannabinoids work with the body's endocannabinoid system to help bring the body back into balance.
Important Differences to Know About CBD and CBG
Even though CBD and CBG are alike in many ways, they are both different because they:
Are Each Uniquely Structured. The way that the carbon, hydrogen, and oxygen atoms are arranged within CBD and CBG are different. This is important because it makes the ways in which each compound binds with the CB1 and CB2 receptors unique, which allows the CBD and CBG to make different things happen in the body. For example, even though CBD and CBG stick to the same receptors, their interactions with those receptors are exact opposites. A study conducted in 2011 proved this point.
Can Have A Noticeable Effect on Appetite. In 2016, a scientific study showed CBG's ability to increase appetite in animals as it caused them to eat twice the amount of food they usually did. Conversely, in another study, CBD caused a decrease in food consumption.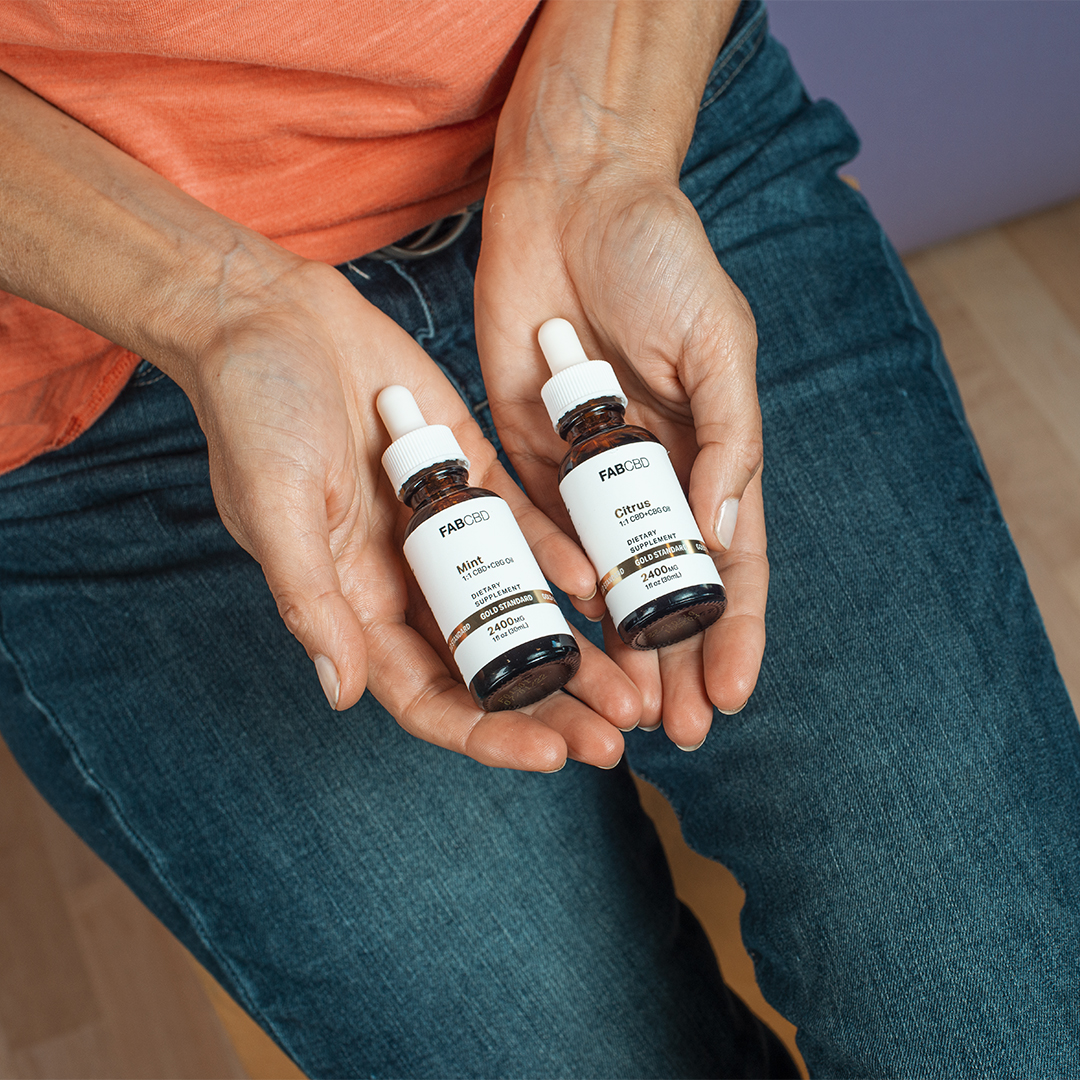 Interesting Ways CBD and CBG are Compatible
Since only broad-spectrum products and full-spectrum products contain a host of beneficial cannabinoids, terpenes, and phytonutrients that work well together, there is more of a chance for the entourage effect to take place. And even though CBG and CBD have opposite effects on each other, scientists recently discovered that the two also balance one another out. A good example of this is seen when CBG and CBD are taken in isolation from each other. When taken separately, CBG can cause drowsiness while CBD can make someone feel energized. But, when the two are taken together, a balance occurs that can help someone to feel as if they are on an even keel.
What's interesting is that researchers also feel that CBD applies itself best on physical issues while CBG works on tackling mental/emotional stressors. So, while both CBD and CBG work great on chronic pain and depression, CBD works harder on pain, and CBG is best able to help alleviate the sadness and despair connected to depression and anxiety. The best way, however, to get the most out of both of these cannabinoids is to take them together.
CBD+CBG Oil Benefits
There are many amazing benefits that take place when CBD and CBG are combined. Additionally, if you're worried about CBD or CBG having any intoxicating effects, fear not. CBD+CBG oil cannot cause anyone to feel high in any way. Some of the benefits of CBD and CBG are:
What's the Best Way to Use CBG Oil?
Just like how you take CBD oil, CBG oil also needs to be incorporated into the body slowly over time. Just like CBD oil, you should also start low and increase slowly with CBG oil. Being patient and consistent is also important as well. CBG oil should not be taken on an empty stomach, but should be taken around the same time every day. The oil should be dropped under the tongue and held there for 60 to 90 seconds before swallowing. This enables all of the cannabinoids to be thoroughly absorbed into the bloodstream via the thin membrane under the tongue. You can also swish the CBG oil around in your mouth before swallowing to ensure that more of the cannabinoids are taken in by your body. When the CBG oil is dropped under the tongue, you are bypassing the digestive tract, which will further break down the oil. Therefore, when you drop the oil sublingually, you'll feel the oil's benefits faster.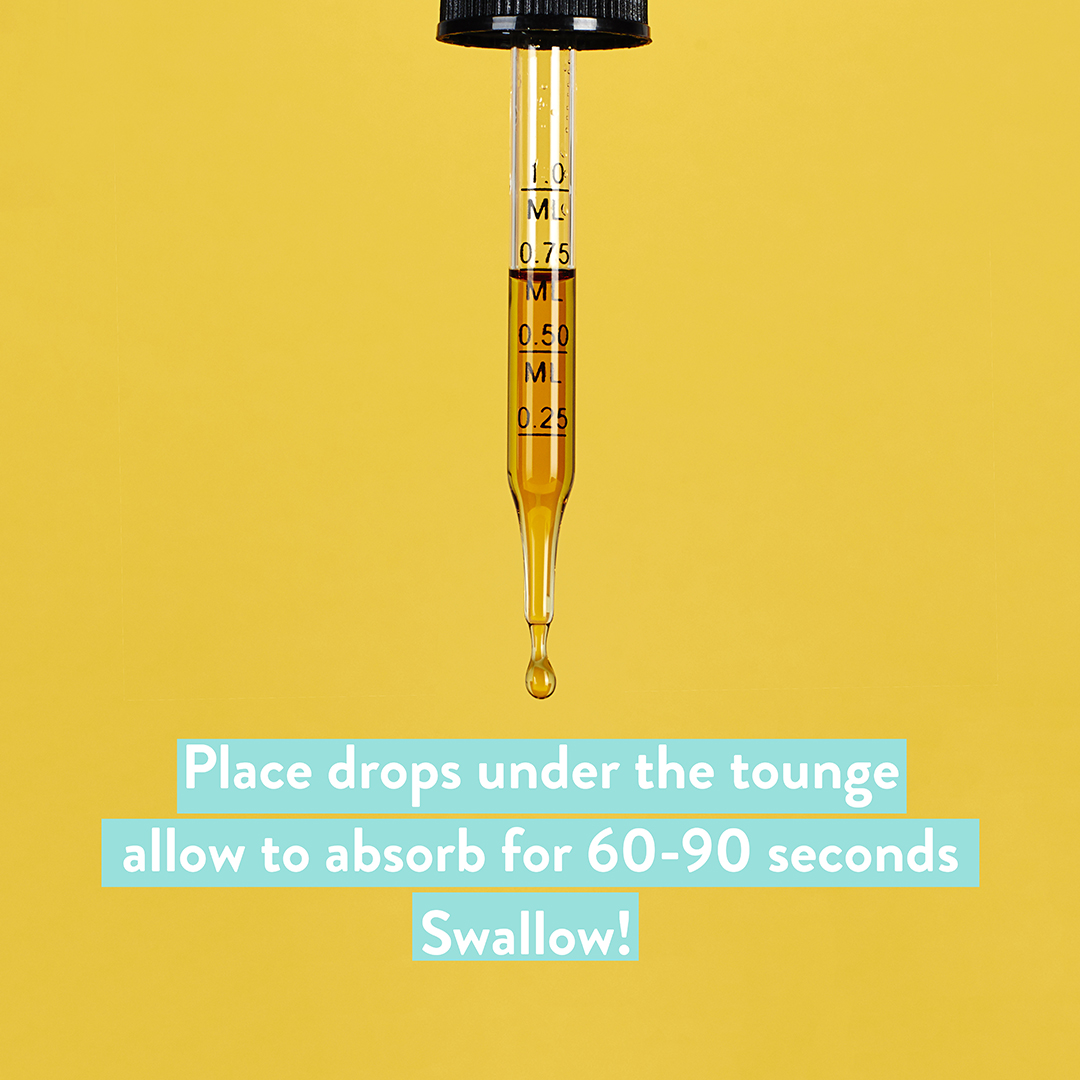 How Much CBG Oil Should You Take?
When you're trying to figure out how much CBG oil you should take, you have to keep in mind that there isn't one set dose that will work best for everyone. Because everyone's body is different, a dose that works best for one person might not be that effective for someone else. Just like with any new supplement that you're introducing into your body, you need to be consistent and patient. In order to find the best CBG oil dose for your body, you need to start low and go slow.
A great way to begin this process is by taking a half dropper full of FAB CBD+CBG oil once a day. This comes to 40mg a day. You should stick with this dose for about a week before checking in with yourself to see how you're feeling. Then if you want to increase, take a half dropper (40mg) twice a day. This now comes to 80mg of CBD+CBG Oil a day. After a week, check-in with yourself again. Still want to increase your dose? Follow the same pattern until you've found the best dose for your body and your needs. If you want, you can also keep a journal to write down how you're feeling, which symptoms decreased, which ones stayed the same, and anything else you feel might be important to keep track of.
Potential Side Effects
As with any natural supplement or prescription medication, CBD and CBG also have some minor side effects associated with them. There is no way, however, that you can overdose on CBD or CBG. Some of the common and mild side effects linked to these cannabinoids are:
Drowsiness
Diarrhea
Dry Mouth
Weight Changes
Appetite Changes
Nausea
Both CBD and CBG can negatively interact with certain prescription medications. This can potentially impact the way in which liver enzymes metabolize these drugs. If you are taking prescription medication, then you should speak with your primary care physician or medical specialist ahead of trying CBD or CBD.
Closing Thoughts
The CBD industry has been abuzz about the exciting new research for CBG oil. And even though the research on this beneficial cannabinoid is still in its early stages, what is known about CBG's potential is both positive and impressive. If you've been wanting to change over to CBG oil or a combo of CBD and CBG, you should take a moment to do some research for yourself. Even though you took the time to research CBD oil, you still also need to put in the work to learn the pros and cons of CBG oil. If like most people, you're having a hard time figuring out where to begin, then our guide is a perfect place to start.
During our own research, we've thoughtfully come up with our best five brands because, according to our strict guidelines, they're some of the tops in the CBD/CBG industry today. FAB CBD was chosen as our number one brand because not only do customers and industry experts trust the FAB CBD, but the brand also took the time to carefully create what we consider to be the gold standard of CBD+CBG oils. Likewise, we felt that the remainder of our best CBG oil brands were also strong choices within the newly competitive CBG oil market.
Lastly, if you have concerns or questions about whether CBG oil will negatively interact with your current prescription medication, do not hesitate to put a phone call in to your primary care doctor or prescribing physician. While CBG oil can be a fantastic addition to any natural supplement regimen, it helps to thoroughly have a grasp on what CBG is, how it works within the body, what its benefits are, what its potential side effects are. Furthermore, understanding which brands to purchase CBG oil from will take away a lot of confusion and frustration.
Signup for D Exclusive
Get partner offers, discounts, and more delivered right to your inbox each week.