Now that men are convinced that grooming isn't just for women, it's time to take control of your daily routine. A good face wash, shaving supplies, and beard care products—these are just a few of the things that should be in your bathroom cabinet.
We know the world of grooming can be overwhelming, so we crafted a list to guide you through some of the best men's grooming products in 2022. Let's get started and explore how you can take your grooming game to the next level.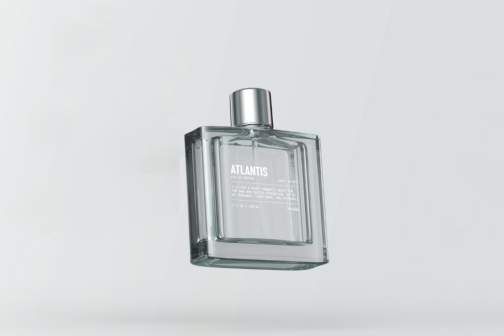 Made from all-natural and hand-picked ingredients, this Blu Atlas Eau de parfum is showing the world that natural colognes can reach the pinnacle of elegance. With keynotes of bergamot, clary sage, and patchouli, the Atlantis scent is distinctively masculine and bold.
Unlike some mainstream colognes, this Blu Atlas fragrance won't irritate your skin or the environment with synthetic chemicals and phthalates. Instead, you'll get a long-lasting, head-turning fragrance that is as gentle on your body as it is on the environment.
2. Armani Code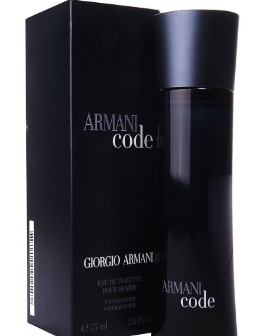 What's the point of looking dapper if you don't smell the part? Armani is synonymous with elegance and style, and that translates to their colognes.
Armani Code is a concoction of timeless elegance, with hints of oriental spices, bergamot, and lemon, and a heart of olive flowers. This is a masculine, seductive scent that is suitable for just about any occasion—whether a first date or client meeting. Stock up with confidence!
3. New York Biology Dead Sea Mud Mask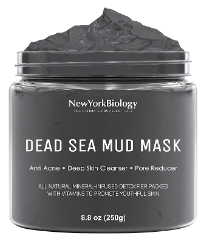 New York Biology has developed a mud mask that works to rid your face of dead skin cells while luring out the toxins, chemicals, and oils hidden within your pores. In the cleansing stage, this powerful mask gets to work repairing and tightening your skin.
This is an all-natural product featuring jojoba oil, shea butter, and the signature Dead Sea mud. If you have problematic skin and are looking for an all-natural solution, this may be the product for you.
4. Lumin Recovery Oil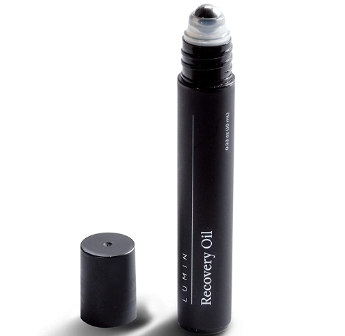 Don't let your eyes tell the story of a man who's not getting enough sleep! Let Lumin's After Hours recovery oil take those tired eyes and pump some life back into them. This oil, which was featured in GQ, works wonders as it replenishes and hydrates your skin while working to reduce the dark circles under your eyes.
More importantly, it protects that thin layer of skin under your eyes by hydrating, repairing, and tightening the skin. Inflammation, dark circles, bags, and damaged skin will all be things of the past with Lumin's After Hours recovery oil.
5. Rugged & Dapper Beard and Hair Oil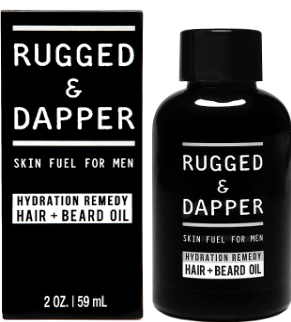 Nobody likes an unkempt beard. Rugged & Dapper knows how important it is to maintain your beard with an oil made of natural ingredients. This barbershop-quality product is created with ingredients like hazelnut oil, aloe vera, and vitamin E.
It may be used on all hair and beard types, even if your hair is thinning or you suffer from dryness. Say goodbye to itchy skin and dandruff—and say hello to healthy, luxuriant hair again.
6. Cremo Anti-Perspirant & Deodorant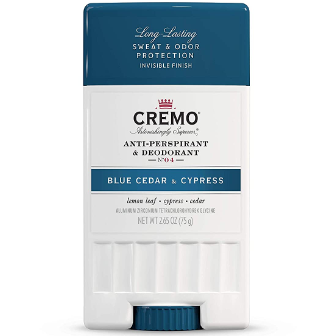 Why smell like everybody else when you can rock one of Cremo's uncommon scents? Upon applying a Cremo deodorant, you get complete 24-hour protection as Cremo fights odor and wetness, making sure you stay fresh. In addition, the finish is invisible, which means you'll have no streaks left on your clothes whatsoever. Great scent, superior quality, wallet-friendly prices—what more could you ask for?
7. Dove Men+Care Taming Gel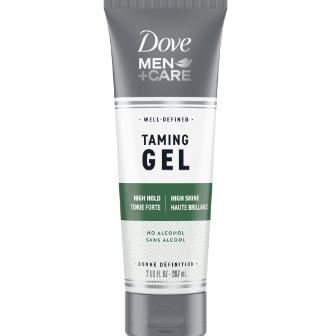 After so long in the game, Dove knows a thing or two about creating phenomenal grooming products. Dove's Men+Care alcohol-free taming gel is easy to use and even easier on the wallet.
Applying this slick gel will result in hair with that classic wet style while also featuring a healthier and thicker appearance. The caffeine-infused formula adds much-needed life to every strand while the overall oil holds your hair firmly in place. Dove did it again!
8. Hardworking Gentlemen Sea Salt Spray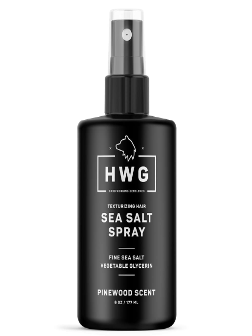 Are you a man who enjoys the weekday as much as the weekend? Then we need to talk about Hardworking Gentlemen's excellent products—and their hair-texturizing spray in particular. Give your hair a little bit of love with a spray that adds volume while also providing a little grit.
This all-natural spray is made with ingredients like vegetable glycerin, leaving you with a healthy head that stays hydrated and vibrant all day long. We're also big fans of this company's commitment to sustainable packaging—each HWG spray bottle is made of post-consumer recycled plastic. Check them out!
9. Every Man Jack Shave Gel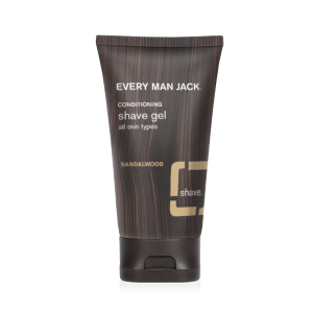 Focused on all-natural, skin-friendly grooming products, Every Man Jack has created another winning entry with their purifying shave gel. Treating your skin to this shave gel will provide a cleaner, more comfortable shave.
At the same time, you'll experience the nourishing and rejuvenating effects this gel has on your skin. Post-shave irritation will be a thing of the past, thanks to Every Man Jack's inclusion of anti-inflammatory ingredients like activated charcoal, aloe vera, and tea tree oil. You'll get a close shave, but not the kind that's too close for comfort.
10. Bulk Homme The Face Wash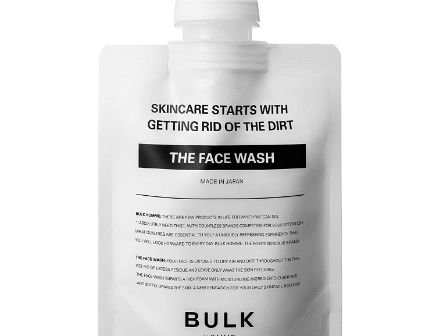 One of the most buzzworthy items on this list, this Japanese-made face wash is now available here in the USA. The product's three-step process works to cleanse, hydrate, and protect your skin. The goal is to produce a healthier appearance with a more natural radiant tone.
This unique product contains a host of natural ingredients, including extracts of green tea, apple fruit culture cell, yuzu fruit, and white willow bark. Bulk Homme's face wash provides an exotic refreshing lift that has to be experienced to be believed.
11. Byrd Hair & Body Wash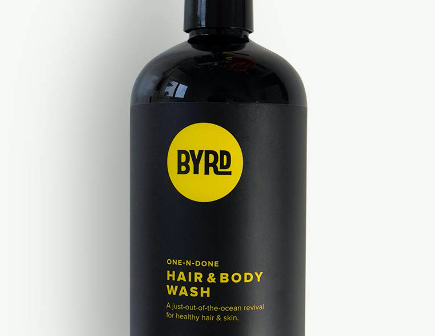 Well aware of a man's need for convenience, we have included Byrd's handy "one-n-done" hair and body wash, which happens to be one of the best on the market. This hair and body wash has natural ingredients like coconut, kelp, and green tea to regulate your moisture levels. Through their company website, Byrd currently sells this must-have item in both a 16 oz at-home version and a 2 oz travel tube. Time to stock up!
12. Versace Pour Homme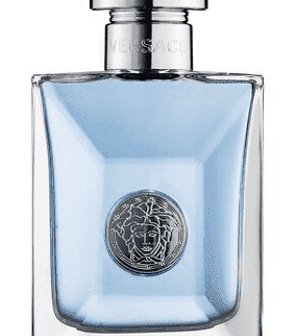 The Versace Pour Homme fragrance has accords of citrus and fresh spice, culminating in an aromatic final scent. The composition has notes of lemon, neroli, rose de mai, bergamot, hyacinth, cedar, sage and geranium. This is all complemented by the base of tonka beans, musk, and amber. Versace's elegant cologne debuted back in 2008, but its timeless nature makes it worth taking into any new year.
13. 18.21 Man Made Beard, Hair and Skin Oil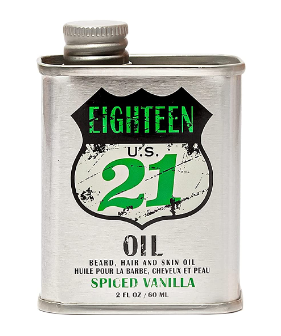 18.21 always nails their packaging, with designs following a Prohibition Era theme. Their oil is a solid product that will service not only your beard but also your skin and hair. You'll be treated to a choice of three distinct flavors: absolute mahogany, noble oud, or spiced vanilla. This fantastic oil includes ingredients like dogrose oil, argan oil, and castor seed oil—all for healthy hair and calm skin. Another great use of this product is if you've got tattoos, as the 18.21 beard oil can add vibrancy to your inked-up skin and give it new life.
14. Olivina Men Hand Rescue
Olivina Men has come to the rescue of men facing the problem of dry hands. This premium product will take those chapped desert hands and hydrate them back to life. It is an organic olive oil-based hand solution that will get into every crevice of your palms to repair damaged skin and leave behind hands that are hydrated but non-greasy.
The formula relies heavily on organic cocoa butter, which fortifies your skin to prevent any future cracking or dryness. With Olivina Men's Hand Rescue, you'll be able to hold all the hands you want—just don't be shocked by all the compliments!
15. Pacific Shaving Company Clean Facial Wash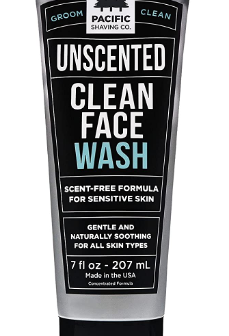 Pacific Shaving Company is led by a husband-and-wife team who have figured out the shaving game. With a focus on natural ingredients, the company uses sea salt, glycerin, and aloe vera to create their powerful face wash.
With the sea salt that clears out your pores and the glycerin that locks in hydration, this product is going to do an impeccable job of cleaning your face. All you need is a pea-sized amount of the cleanser to start each day fresh.
16. Brickell Resurfacing Anti-Aging Cream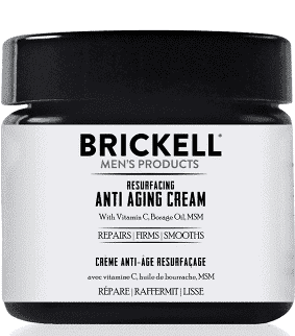 Seemingly everywhere these days, Brickell Men's is quickly becoming a men's grooming powerhouse. Their natural and organic anti-aging resurfacing cream is a product worthy of your attention. Key ingredients include vitamin C, borage oil, MSM, and aloe vera, which combine for a powerful anti-agent effect that mitigates any fine lines and wrinkles you may have developed throughout the pandemic. You can order this cream either unscented or with a citrusy scent. Either way, just apply a little when you get up and a little when you go to sleep, and you'll never look back.
17. MARLOWE Original Water Pomade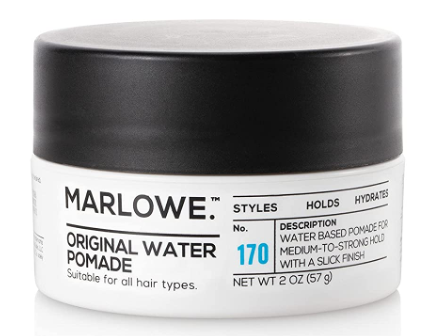 Marlowe thrives on simplicity, effectiveness, and a no-nonsense attitude toward men's grooming. This original water pomade is evidence of that ethos. The pomade is made entirely with natural ingredients. As a result, it is capable of achieving a medium to strong hold on your hair, as well as producing a slick finish.
Not only will it hold your hair in place and work with your choice of style, but it will also hydrate your hair in the process, leaving a lasting, healthy shine that will capture the attention of everyone around you. Marlowe's impressive track record speaks for itself, and if you use any product in your hair, this should be on your shelf.
18. Imperial Barber Pre-Shave Oil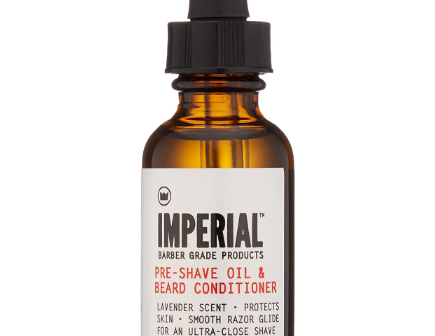 The importance of a solid pre-shave product in your grooming arsenal cannot be understated. Imperial Barber has created a sensational blend of essential oils to condition your facial hair in preparation for a clean shave.
This pre-shave oil contains macadamia glycerides, squalene oil, and vitamin E to provide a safe, close, comfortable shave. As well as providing shaving bliss, this effective oil conditions your beard to keep it looking dapper every day of the week. Imperial quality, from Imperial Barber!
19. NIVEA MEN Breathable Body Lotion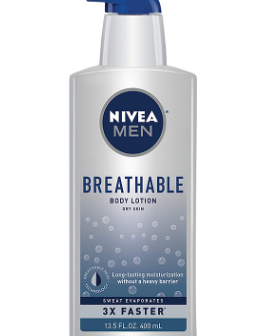 Nivea is a well-respected brand in the world of cosmetics and grooming, and their breathable body lotion is another stellar offering to boost healthy skin all year round. This game-changing lotion nourishes your skin and locks in moisture for a long-lasting effect.
Better yet is the company's breathable skin technology, which reduces the thickness of the cream by replacing emulsifiers with microgel. This means fast absorption and long-lasting effects. Enriched by shea butter and vitamins C and E, this is a product you'll wish you had in your bathroom cabinet years ago.
20. Jack Black Intense Therapy Lip Balm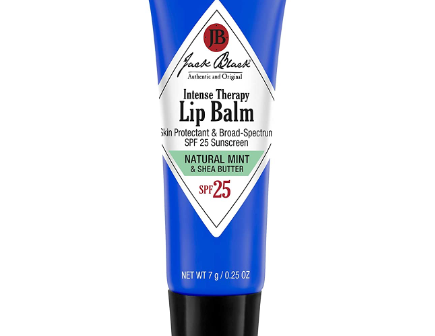 When thinking about your daily grooming routine, don't leave your lips out of the equation! During those trying seasons, when your lips become dry, chapped, and aggravated, a lip balm can change everything—assuming you invest in the right one.
This intense therapy lip balm from Jack Black is perfect for your daily routine, thanks to its all-natural list of ingredients, including calming green tea, protective vitamin E, and even SPF 25 to guard against windburn and extreme temperatures. There are six available flavors—our favorite is the passion fruit!
21. Bulldog Original Beard Balm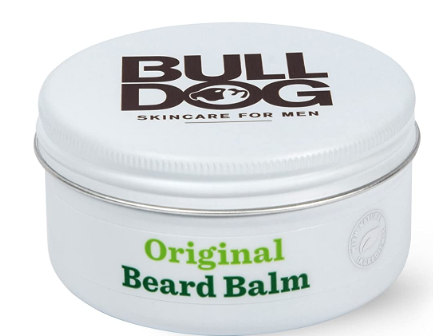 With Bulldog's original beard balm, you're getting one heck of a product that's ready to take your beard to the next level. This simple, effective balm is made using natural ingredients like aloe vera, green tea, and camelina oil.
It is a fast-absorbing balm that doesn't leave you looking like you slipped into a bucket of oil. However, it does leave your beard looking healthier and conditioned, and even works for those with thick beard hair. Now that's a friend every man should have!
22. Sauvage by Dior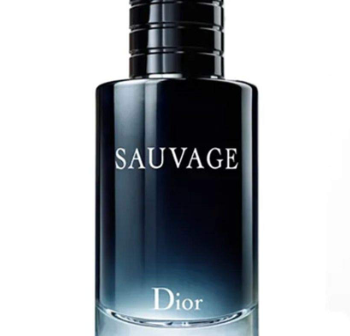 Dior perfumer François Demachy is a veteran of the craft who created Sauvage to feature hints of Reggio di Calabria bergamot and ambroxan to unlock a potent woody aroma. In creating this gem, Demachy was inspired by wide-open spaces and blue skies, which are beautifully evoked in the design of the packaging. Customers love the versatility of this best-selling fragrance and praise its ability to last from sunrise to sunset.
23. Hawthorne Face Cleanser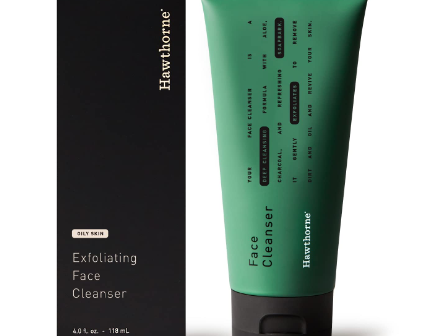 Start your day with Hawthorne's face cleanser and experience a refreshing wake-up. Made entirely in the USA, this exfoliating cleanser will rid your skin of impurities and residual oils by utilizing natural ingredients like charcoal, soapbark, and aloe vera.
This daily-use cleanser will allow you to take on the world looking as fresh as you feel. If you love the product, be sure to check out Hawthorne's product bundles. The Cooling Peppermint Set, which features this cleanser, is our favorite.
24. Oars + Alps Natural Face Moisturizer + Eye Cream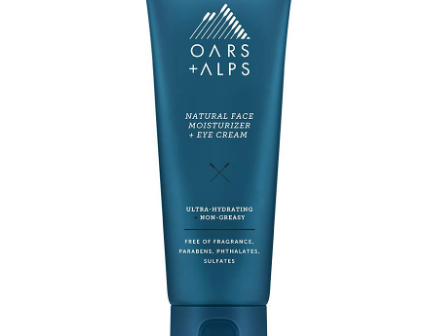 Oars + Alps' brand ambassadors are highly active men—from professional athletes to adventurers. But the everyday man can also take advantage of Oars + Alps' naturally derived and environmentally conscious products. This two-in-one face moisturizer and eye cream will fit in any man's grooming accessories.
Enjoy the cooling effects of this ultra-hydrating product, which boosts existing moisture before locking it in to provide a long-lasting impact. With ingredients like aloe, jojoba, shea butter, and vitamin E, you're in for a refreshing experience that works on all skin types.
25. The Lawn Mower 4.0 by MANSCAPED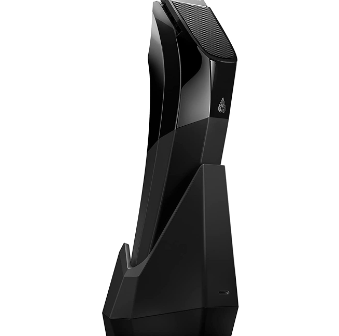 Leaving your man hair to grow to the point where your skin becomes hard to find is so 10,000 BC. Manscaped provides all the tools a 21st-century man needs to effectively manage unruly body and groin hair, leaving you looking right—with or without clothes on!
The brand's Lawn Mower 4.0 is a serious piece of equipment that is crafted to chop off your hair, not your bits and pieces. Manscaped's trademarked SkinSafe technology ensures a close yet gentle shave that will not leave any nicks or redness, allowing you to confidently work on the parts that matter most.
Signup for D Exclusive
Get partner offers, discounts, and more delivered right to your inbox each week.