So, you've decided to swap out your chemical-ridden shampoo for a natural one, but you don't know where to start looking for the right product. With all the options out there, it can be hard to know what ingredients to look for and which brands to trust. That's why we've compiled this list of the best natural shampoos for men. Check it out!
Best Natural Shampoos for Men:
Brickell Men's Strengthening
Art Naturals Argan Oil
Every Man Jack 2 in 1
Pura d'Or Enriching
American Crew 3 in 1
Dr. Squatch Natural
Everyone Soap
John Masters Scalp Stimulating
Portland General Store
Bröö Craft and Caff
Aveda for Men
Jason Thin to Thick
What Makes a Shampoo Natural?
The FDA has not provided a narrow definition of "natural" as it applies to grooming products. Generally, in order to be called natural, 95% of a shampoo's ingredients must be derived from plants and the formula must be sulfate-free. The best way to know if a product is natural and won't harm your hair or skin is to read the label and look for ingredients you recognize. Learn about the properties of these natural ingredients and then select a shampoo that fits your needs.
Why Buy Natural Shampoo?
There are a number of reasons why you should use a natural shampoo rather than one that's full of chemicals and artificial colors or fragrances:
Healthier Hair. Perhaps the top reason to invest in a natural shampoo is that it can help to nourish your hair and rid it of chemical build-up. While many non-natural hair products on the market claim to provide benefits, they also involve soaking your head in chemicals, which can be detrimental to your hair health in the long run. Look for products with natural ingredients that also have healing properties.
Eco-Friendly. If you're trying to be more environmentally conscious, switching to a natural shampoo is a great way of supporting eco-friendly businesses and doing your part to lessen your impact on the earth. This means looking for products that contain sustainably sourced ingredients and that come in recycled or biodegradable packaging.
Nonallergenic. Have you noticed that your scalp feels dry and itchy after you shower? You could be having an allergic reaction to heavy-duty fragrances or harmful chemicals in your hair products. Most natural shampoos are advertised as being nonallergenic, meaning they are safe for even the most sensitive skin.
Ingredients to Look for in Natural Shampoo
Each ingredient in a natural shampoo has a specific purpose, and the type of shampoo you buy should depend on the effect you are hoping to get out of it.
Aloe Vera. Since aloe is composed mostly of water, this is a great ingredient for hair hydration. Plus, it gently removes buildup and eases irritation in order to combat dandruff and leave your scalp soothed.
Apple Cider Vinegar. This vinegar's high acidity balances the pH of your hair, which can make your strands less frizzy or dull. Apple cider vinegar is also a disinfectant, and can rein in bacteria that lead to scalp itchiness.
Coconut Oil. Coconut oil offers hair natural hydration and nourishment, and can make straight hair more voluminous.
Argan Oil. Argan oil is full of antioxidants that can contribute to hair and scalp health. In a shampoo, argan oil helps to protect your hair from damage and harmful rays, and can encourage growth.
Green Tea. Worried that your hairline is starting to recede? Green tea is often used to combat hair loss and help ramp up production from the roots of each strand of hair. It absorbs oil from your scalp to cultivate shiny, healthy hair.
Chamomile. This plant's anti-inflammatory properties have soothing and dandruff-fighting effects.
Essential Oils. Essential oils may lend their healing properties to your shampoo. Almond oil soothes the scalp, lavender oil conditions and combats dandruff, and rosemary oil stimulates hair roots to boost growth. Plus, these oils often provide natural fragrance that will last all day.
Here are reviews of the best natural shampoos on the market.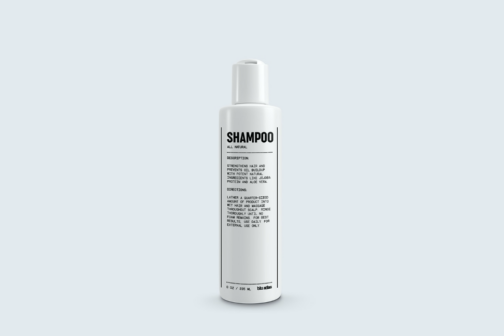 In the past, using natural products often meant sacrificing results. However, by using cutting-edge technology to test their products, Blu Atlas has come up with an ultra-effective shampoo formula that is all-natural and good for the environment. Forbes even gives the product its full praise.
To keep your hair thick and healthy, Blu Atlas' shampoo uses aloe juice and citric acid, both of which have been proven to act on your hair follicles so they can grow freely. And to boost the volume and strength of your hair, the shampoo contains jojoba protein, which forms a natural barrier around your hair to lock in and retain moisture.
You won't want to miss this incredible Blu Atlas shampoo, which manages to be both highly effective and environmentally friendly.
2. Brickell Men's Daily Strengthening Shampoo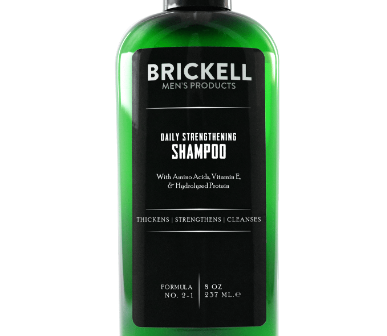 If you're looking for a shampoo that will boost your hair strength and give you that full head of hair you desire, this is the product for you.
Hydrolyzed wheat protein soaks in to thicken each individual strand, while amino acids pump up the volume of your follicles and vitamin E stimulates the scalp. Peppermint and tea tree essential oils help to soothe your skin and cleanse your hair.
This product is 93% natural and 88% organic, meaning that its high-quality ingredients are derived from natural sources. There are no sulfates, parabens, synthetic colors, or fragrances included in the formula.
3. Art Naturals Argan Oil Natural Shampoo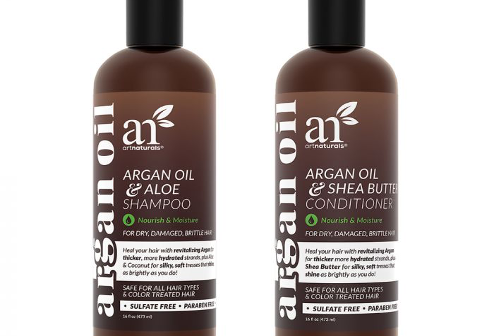 This formula from Art Naturals harnesses the power of argan oil to nourish your hair and leave it sleek and full. Additional ingredients such as aloe vera, burdock root, rosemary, thyme, and white willow bark cleanse and invigorate. The sulfate-free product is most effective when combined with the matching conditioner for a stronger approach to damaged or dry hair.
Art Naturals is a company that makes use of plant-based ingredients in order to encourage health and wellness both inside and out. They are proud to be cruelty-free, and they source their premium botanicals from around the world.
This shampoo is gentle on the skin and comes with a refreshing scent that men love. Be kind to your hair and skin with this formula, and see results immediately.
4. Every Man Jack Thickening 2 in 1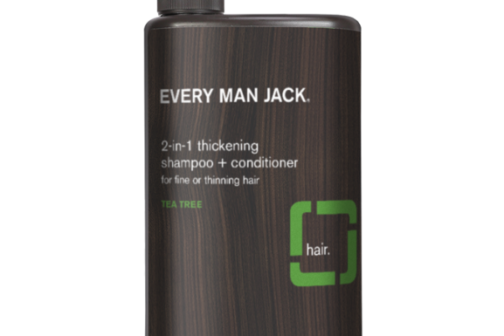 If your hair has been feeling a little limp and frail lately, this is the product for you. Every Man Jack's 2 in 1 shampoo and conditioner for thickening uses powerful ingredients that are 96% derived from natural sources.
Coconut surfactants cleanse your hair deeply, and glycerin and shea butter team up to condition and leave hair softer than ever. Soy proteins are included for strengthening, aloe vera hydrates and tea tree oil stimulates your scalp. This formula is cruelty-free and paraben-free, and the bottles are made with 50% recycled plastic.
If you use this product every other day, you should start to notice its effects within two weeks. You'll come away with a fuller head of hair that looks nourished and healthy without residue from chemicals. That's the difference that going natural makes!
5. Pura d'Or Enriching Shampoo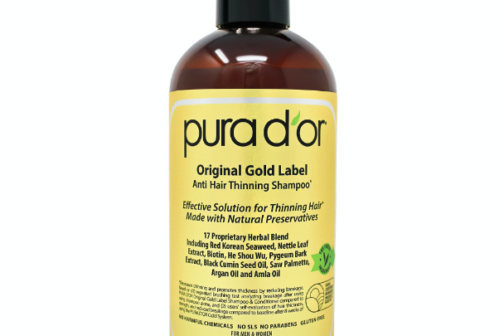 Concerned about that bald spot or your receding hairline? Invest in this shampoo, which is ideal for those who are starting to lose some hair. Pura d'Or's formula packs some serious hair-heavy-hitters—with biotin, nettle, pumpkin seed, and black cumin for volume and argan oil for nourishment and shine. The makers of this enriching shampoo painstakingly tested a number of science-backed formulas in order to come up with a product that could really boost hair production and support scalp health.
There are no parabens or other harsh chemicals in this shampoo, just organic ingredients that also happen to be hypoallergenic. Plus, it's color-safe if you dye your hair and is made in an American factory that uses renewable energy. You only need a small pump of this shampoo to get results, so it will last you a while. Users rave about this product and its ability to restore healthy, thick hair quickly. Give it a try and see if you agree!
Pura d'Or is committed to bringing the highest-quality products to its users. They promise to minimize their carbon footprint, create products that are backed by science and use only the finest natural ingredients. Their products don't contain any harmful ingredients such as sulfates, phthalates, artificial colors, synthetic fragrances, formaldehyde, or chlorine.
6. American Crew 3 in 1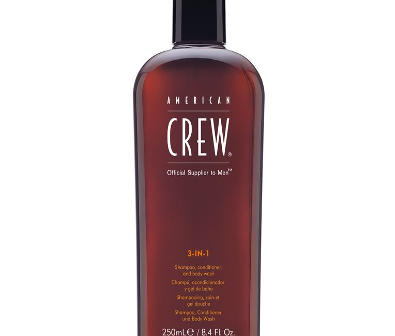 So you're expected to have a face wash, shaving cream, aftershave, body wash, shampoo, and conditioner? If it seems like your bathroom is filling up with different products for various needs, maybe it's time to combine and conquer with a three-in-one formula. American Crew's shampoo also can be used as a conditioner and body wash, meaning you can cut down on grooming products and stick to one that works. This company harnesses the power of sage extract for shine and texture, dimethicone for softening and hydrating, and citric acid for cleansing.
The shampoo cleanses all the way to the roots, meaning that it gets rid of excess sebum to keep oily hair in check. It also includes hops (as in beer hops), which are chock-full of antioxidants and help nourish the scalp, get rid of dandruff and promote shiny locks.
American Crew is a well-known men's brand that is often used by stylists. It's been around for more than 20 years and in that time has perfected products that use natural ingredients, smell great and really work.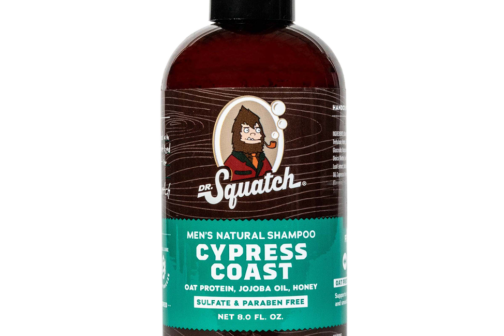 With Dr. Squatch's natural shampoo, you get the one-two punch of a great smell and powerful natural ingredients. If you want your hair to feel refreshed after each use and want to smell like you're spending your days at the beach, then this is the product for you.
Tea tree oil keeps you clean and helps get rid of scalp buildup, comfrey leaf extract naturally moisturizes and softens, and nettle leaf extract gets in there to strengthen and promote shine. Oat protein cuts down on hair breakage and coats each strand in order to protect and add volume, while honey moisturizes and locks in natural shine.
Dr. Squatch is a dedicated men's brand that uses natural ingredients to help you smell like a man. To Dr. Squatch, smelling like a man means woodsy, warm scents and refreshing aromas. This men's brand also includes ingredients like saw palmetto, ginseng, and valerian, which are beneficial to men specifically by targeting prostate health and vitality. These shampoos never include soybean oil and parabens, which can be detrimental to men's health.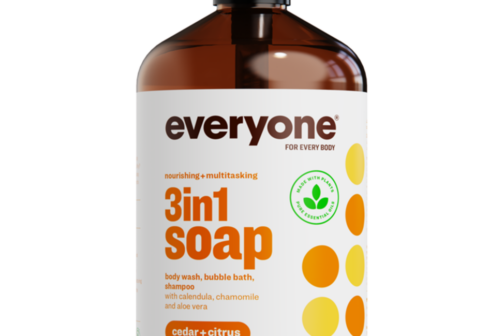 Another shampoo for men who don't see the point of buying so many grooming products! Everyone Soap serves as shampoo, body wash, and shaving cream. Its natural cleansing properties leave your hair, face, and body feeling cleansed, refreshed, and smelling great. Soothing ingredients like aloe, chamomile, and calendula team up with natural antioxidants and essential oils to help you look, smell, and feel your best.
Cedar and citrus are a favorite scent, thanks to their refreshing aroma and woodsy, masculine undertones. If you're concerned about your environmental impact, know that each Everyone Soap is housed in a bottle made of 100% recycled plastic. Plus, the founders donate some of their profits to organizations that give back to communities and create job opportunities, and they run a zero-waste factory. Now that's something to get excited about!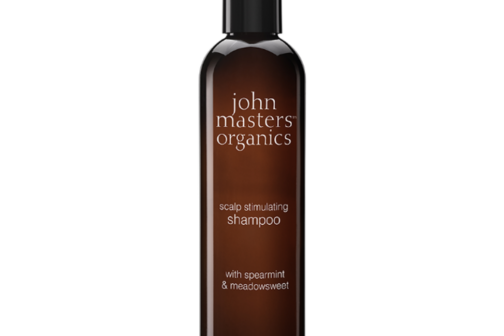 If you have sensitive skin, give this shampoo a try. John Masters' formula gives you all that scalp-tingling cleansing power while not stripping your hair of its important natural oils. Organic spearmint oil and meadowsweet flower extract get sebum production under control, while eucalyptus acts as an astringent.
This product is gentle, clean and suitable for all hair types, and encourages healthy hair naturally.
Part of the reason this brand delivers such great results is that it was invented by John Masters, a professional stylist in New York who started this company in search of ways to foster and promote natural beauty. In his "clean air" salon, he doesn't use any chemical treatments or hairspray—revolutionary in the world of hairstyling!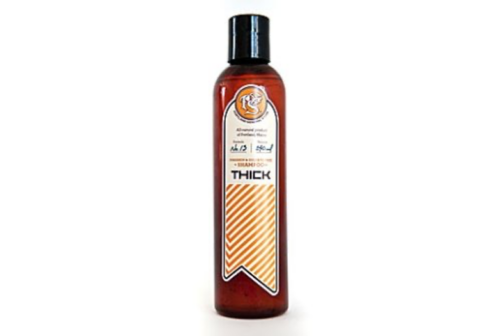 This product from Portland General Store is a vegan, plant-based shampoo that only features ingredients you can recognize and pronounce. There are no sulfates or parabens in there, just all-natural ingredients and a spicy, intriguing scent. Clove, ginger, and peppermint stimulate your scalp and provide a deep clean, while manula nut oil softens and wheat protein thickens.
This Maine-based brand strives to create natural, eco-friendly products for men and women that use locally sourced natural ingredients such as Maine beeswax, palm oil, and clay.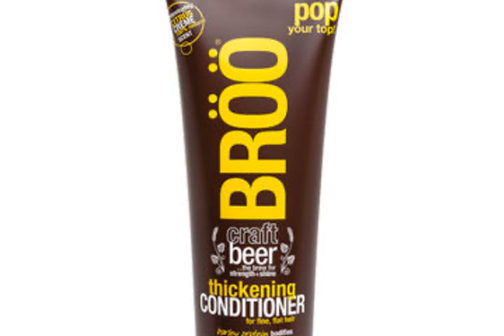 Yes, there's beer in here! Believe it or not, all the ingredients that go into your favorite brew are also rock stars when it comes to nourishing your hair. Barley, yeast, and hops bring B vitamins and protein to your locks, leaving them healthy and strong. Instead of water, Bröö uses microbrews to get those essential nutrients into the product.
Craft and Caff specifically includes a malted pilsner and caffeine to help boost hair growth in an innovative way that is backed by research. Don't be alarmed—it won't smell like a keg exploded on your head. This shampoo has a light, citrusy smell and makes your hair feel soft and smooth.
This formula includes a natural, clean ingredient list, is vegan and cruelty-free, and is made in America. The company is a small, family-owned business that deserves your support. A percentage of each purchase goes toward organizations that help the clean water initiative worldwide.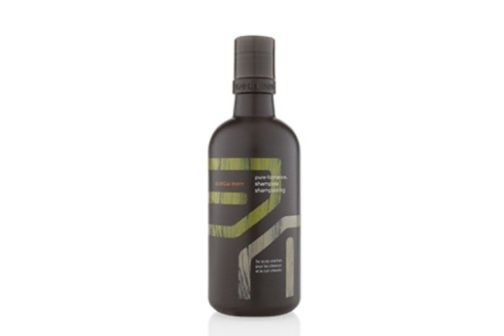 This formula boasts 90% naturally derived ingredients, is sold in recycled plastic bottles, and contains a powerful formula guaranteed to give your scalp some much-needed love and attention. It will leave your hair healthy, full, and soft.
If you have noticed recently that your scalp is itchy, irritated, and flaky, all you need is a few days of using this shampoo to feel refreshed and soothed again. It also helps sop up oil so you can avoid greasiness.
Aveda is a longtime trusted brand that is often used in hair salons, so you know that their professional formulas are up to snuff!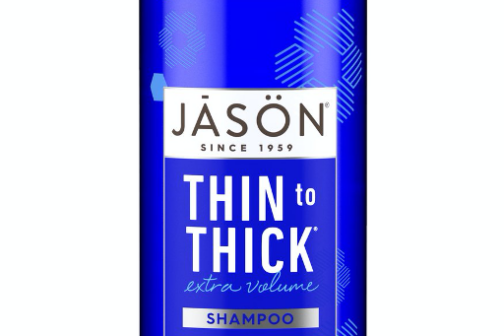 Frustrated that, no matter what you do, your hair doesn't seem to sit right? Maybe it flattens against your head or lies limp above your eyes. Chances are, you aren't using the right shampoo! Give this one a try. Jason harnesses the power of biotin and panthenol to boost your hair's volume and inject some life into it. Plant proteins plump and nourish, while sage leaf extract encourages hair production and regeneration.
With no animal by-products, artificial colors, GMOs, parabens, sulfates, or phthalates, this formula packs real power into a natural product.
Jason has been around longer than any other company on this list and has a mission to bring the wonders of the natural world to the wellness industry.
Now that you've seen our reviews of the best natural shampoos for men, you're ready to start shopping. Once you've made the switch to natural products and have recognized their potential to heal your hair and help you look and feel on top of the world, you'll never go back to the old stuff!
Get our weekly recap
Brings new meaning to the phrase Sunday Funday. No spam, ever.