What began as a simple idea by a mom to teach her own kids about kindness has grown into a movement in Dallas elementary schools and beyond. Chris Phelps founded Tacky Box® in 2015 after trying it on for size with her kids at home. The successful results intrigued and impressed her, so she wanted to share what she learned with her community. Today, Tacky Box is an award-winning, multisensory social and emotional learning program created in partnership with educators that teaches children to choose kindness over tacky language and behavior.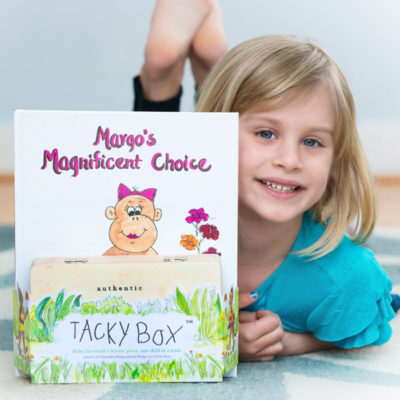 The K-3 Tacky Box program features a 32-page illustrated book, "Margo's ( Max's) Magnificent Choice", an authentic wooden Tacky Box, and a special notepad for children to write down when they recognize tacky words and actions in themselves and in their peers. By writing down this behavior and locking it up for good in the Tacky Box, children make a conscious choice to remove it from their hearts and their minds. Using cognitive-behavioral strategies, Tacky Box serves as an individual intervention for elementary-age children by encouraging them to make a choice in how to deal with their own behavioral missteps as well as those of their peers. In schools, the Tacky Box program is typically introduced at assemblies by professional actors featuring a live theatrical interpretation of the book created by Dallas Children's Theater.
To be successful, all great ideas like Tacky Box must move from concept to launch. In the case of Tacky Box, this couldn't have happened without Dallas Coldwell Banker REALTOR® Karen Cuskey-Hartman. Her life motto? Leave the world better than how you found it. Therefore, it's no surprise Hartman has not only made her mark in Dallas by selling homes but also with her good deeds. When she learned about Tacky Box, she knew she had to get it into local schools to keep the kindness chain rolling. She invested money in the initial pilot program to ensure Tacky Box could continue to expand and grow. It's not uncommon for Hartman to discover and support a good deed. Whenever she sells a home, she donates a portion of her commission to a charitable cause.
Tacky Box has remained a kindness campaign cause dear to Hartman's heart. When the COVID-19 pandemic hit, like many businesses, Tacky Box had to take an unwanted pause. The inventory of books and boxes was piled high in a Dallas warehouse, as schools were closed and couldn't offer the program to students in the typical assembly fashion. Students are now back to school and Tacky Box is, too, thanks in part to Hartman.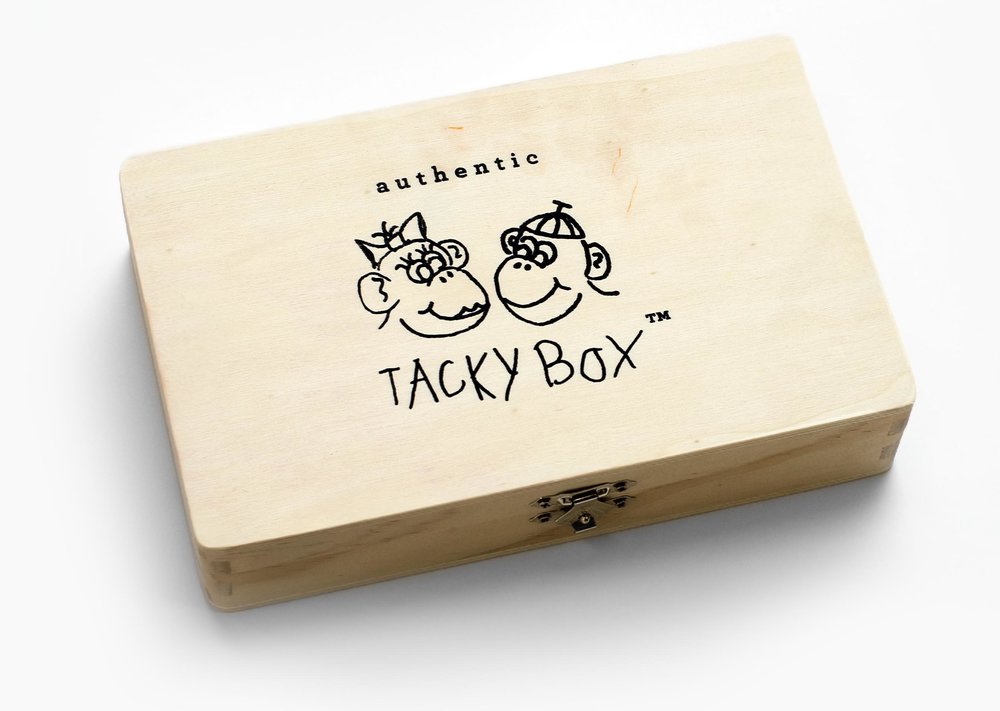 "This year, as students returned to school, I kept hearing from school counselors that the kids were not in the best state socially or emotionally," Phelps says. "They were reporting a dramatic loss in social skills, especially in how they treat one another. They were in dire need of tools to help course correct and purchased Tacky Box for the elementary schools that had grant money through the Social Emotional Learning (SEL) fund."
Phelps and her team knew they needed to also get Tacky Box in the schools that didn't have enough money in the SEL fund, but there was a higher demand than budget. Kindness in schools, or in general, is not an issue that can be placed on the backburner, as timing due to the stresses of the pandemic on children has been critical. "Karen stepped up once again and funded it for the schools that didn't have a budget for it," Phelps says.
Dr. Michael Hinojosa, superintendent of the Dallas Independent School District, has implemented Lady Gaga's anti-bullying program, Born This Way Foundation (#bekind21) 21-day Kindness Challenge, into DISD elementary schools. His elementary counselors selected Tacky Box to be the program's finale, day 21 challenge in 75 of the district's elementary schools for the month of September. The typical theatrical production of the Tacky Box book by Dallas Children's Theatre can't take place due to COVID-19 safety protocols, but another act of kindness took place, and Rock-T from the Rickey Smiley show read the story to the students on video before they received their Tacky Boxes to use in the classroom for the year.
"They love it," Phelps says. "We just received a note from DISD saying they wished we could see the kids' faces once they realized at the end of the story that they were getting their very own Tacky Box. I'm proud we were able to do a COVID workaround and get this program back into the schools that are raising their hands saying they need it.  This couldn't be done without a group of people who are doing something to create a kinder world and who continue to show up."
Today, Tacky Box is being used by educators and counselors across the nation. The program has impacted more than 70,000 children, To learn more about Tacky Box, visit tackybox.com. To view Hartman's work in the Dallas area Real Estate, visit http://hartmanterillirealty.com/. To support Hartman's mission, visit www.campaign4kindness.org.
Get our weekly recap
Brings new meaning to the phrase Sunday Funday. No spam, ever.