When you ask Karen Cuskey-Hartman, a REALTOR® with Coldwell Banker, what the secret to happiness and well-being is, her answer is simple: hugs. "I believe that eight hugs a day keeps the doctor away," she says. Hartman, an East Dallas resident for more than 25 years, has always considered herself a social person who craves connection. Her life motto? Leave the world better than how you found it. Therefore, it's no surprise Hartman has built a network of neighbors-turned-friends in the M-Streets neighborhood she calls home. During the pandemic, like many, Hartman struggled with isolation during quarantine and wanted to do something to reach out and let those around her know they weren't alone. She grabbed some paint, found a few rocks, and went to work. "I started painting rocks and leaving them on my neighbors' doorsteps to brighten their day," she says.
The kind gesture took off, and neighbors wanted to join in on the artistic surprise. "I considered it a Covid hug," Hartman says. "People kept asking if they could paint with me, so those who I was quarantining with would come over and we would paint together. Then kids kept asking if they could paint, too. It was an activity that kept people connected."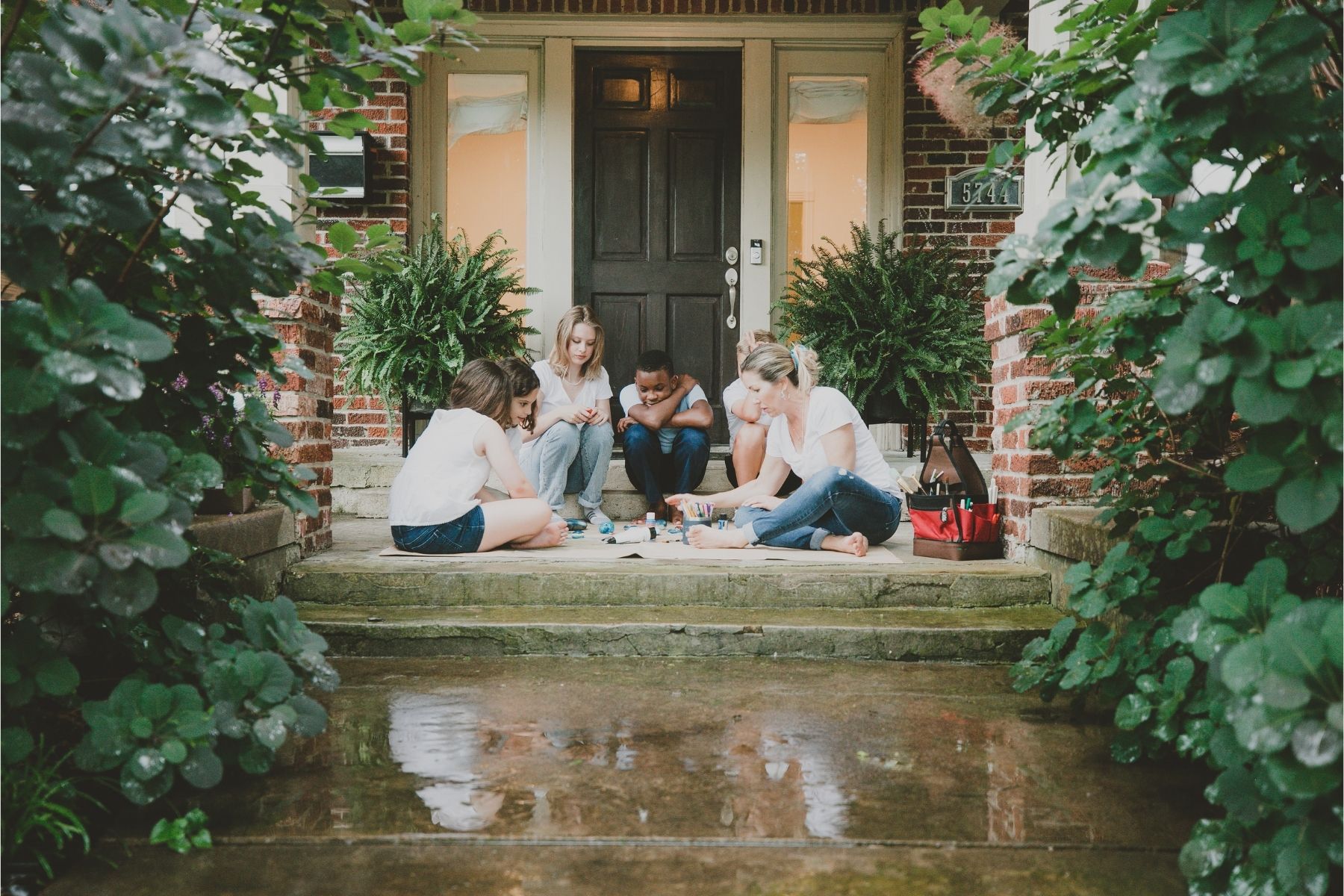 On the back of each rock, Hartman painted "Keep or hide, you decide" and left behind encouragement to share pictures of the rocks on a Facebook group she started called
East Dallas Rocks
. "People started spreading joy all over East Dallas by painting and posting about the rocks," she says. East Dallas Rocks have become one of the many projects of the
Live Local group
, of which Hartman is a member. She and five other Coldwell Banker real estate agents are members of the East Dallas group, and they frequently organize projects designed to give back to the communities that support them. "Our mission is rather simple—to promote kindness and serve others," Hartman says.
"Leave the world better than how you found it."

Karen Cuskey-Hartman
Hartman, her neighbors, and many of the kids in her neighborhood continue to meet and paint the kindness rocks to keep spreading the sense of joy and unity they shared during the pandemic. Every time someone posts a Live Local branded rock to the FB group East Dallas Rocks on social media, Hartman makes a donation to
Campaign for Kindness
. Spreading kindness through Live Local, plus painting and sharing kindness rocks are only some of the ways Hartman gives back. She was an original investor in
Tacky Box
and helped teach over 50,000 children in Dallas-Fort Worth elementary schools to choose kind words and actions. She also serves on the board of Taylor's Gift and is a mentor for Big Brothers Big Sisters Lone Star.  In fact, she frequently paints and hides rocks with her little brother. "It is fun for all ages—little kids, moms, and families," she says. "It began as something small and organic and has really taken off. The world, at times, doesn't have enough kindness, so I try to spread a little whenever I can through a smile, a hug, or even a rock."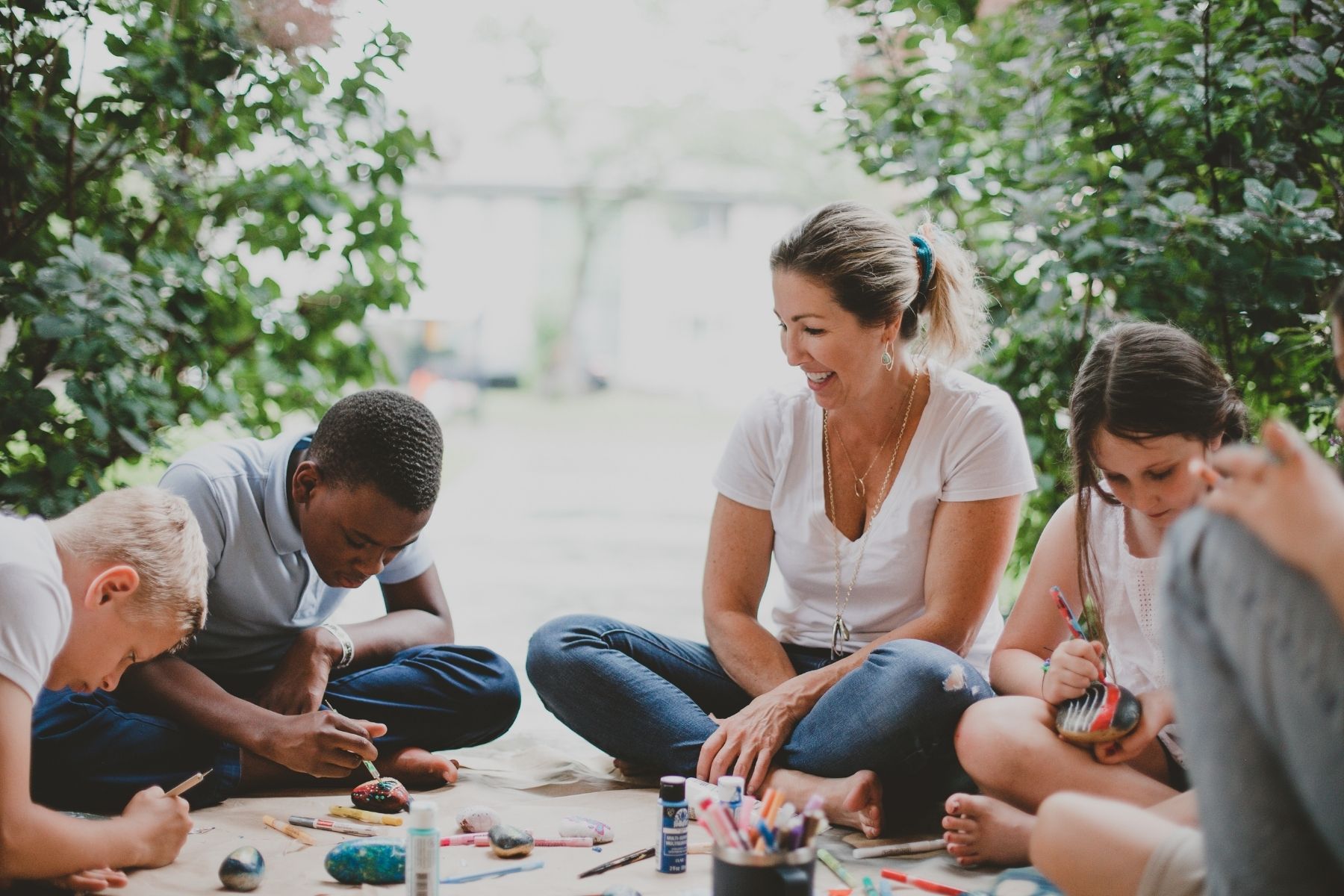 Before becoming an award-winning and top-producing REALTOR®, Hartman owned an advertising and promotions agency. Her marketing expertise gives her clients a clear advantage. She sells homes quickly and uses clever tactics to break through the clutter. She often pairs homes with charities for the purposes of benefitting both the listing and the brand/charity. One example: turning an empty home listing into an art gallery to cross-pollinate high-income databases with the artist. This tactic not only sold the home, which was previously on the market for triple-digit days, in less than two weeks, it also resulted in the sale of more than $40,000 in art. Although Hartman offices in Coldwell Banker's Lakewood/Northeast Dallas location, she also has listings throughout the Dallas-Fort Worth area, including a $10 million estate in Lucas.
See that listing and more
– or email her directly for more information:
[email protected]
.
Signup for D Exclusive
Get partner offers, discounts, and more delivered right to your inbox each week.