presented by

Capital Title, Shaddock National Title Holdings, and First National Title Insurance Co. form the Dallas-based title operations of The Shaddock Companies led by Bill Shaddock. These businesses have all grown from a one-man fee attorney title operation started by Shaddock in 1987 into a national company with over 1500 team members and 200 offices.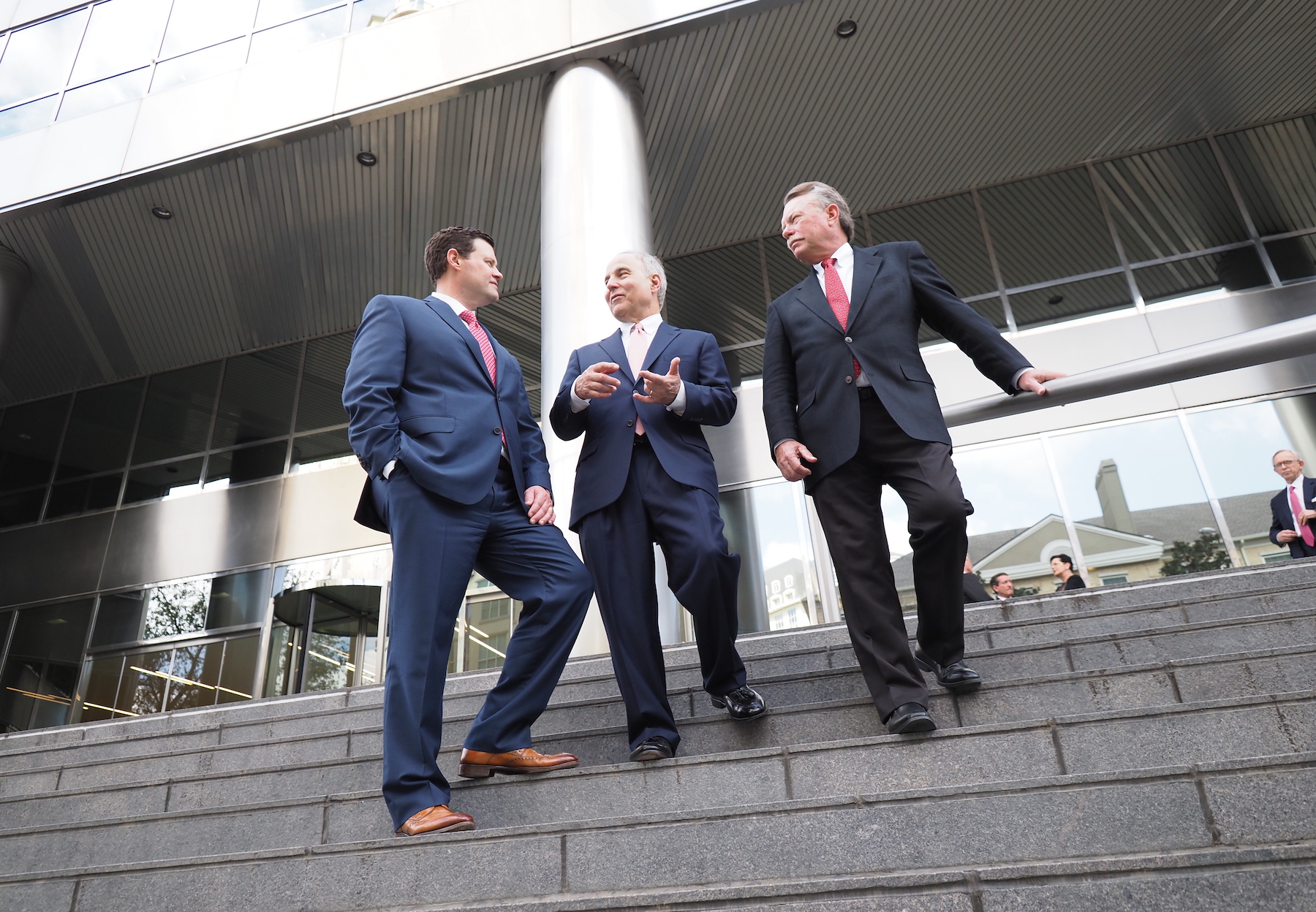 Capital Title of Texas is the Largest Independent Title Company in the United States. Capital Title serves its customers with over 100 branch offices in the Dallas-Fort Worth, Houston, Golden Triangle, Austin, San Antonio, Rio Grande Valley, Northeast Texas, and Coastal Bend metroplexes.
Capital Title Commercial operates 7 offices across the DFW area and has offices in most of the major metropolitan areas of Texas.
Shaddock National Title Holdings owns multiple title companies in 7 states.  It is the goal of Shaddock National to continue to grow its platform into every metropolitan area across the United States.
First National Title Insurance Co. has grown into the 9th Largest Title Insurance Company in the United States. It represents almost 200 title agencies.
The Shaddock Companies under the direction of Bill Shaddock includes Willow Bend Mortgage.  Mr. Shaddock is also a Partner in Shaddock Development Co. with his sons, William and Andrew, and his brother, Peter Shaddock.
Company culture is very important to The Shaddock Companies.  All of these businesses operate according to a Values and Ideals Statement, which serves as the founding cornerstone for how the businesses compete and operate in the marketplace.  The Values and Ideals Statement includes a commitment to deliver excellence in the services they provide, a servanthood leadership management style, and a belief that people are more important than company profits or the egos of company leaders.
Signup for D Exclusive
Get partner offers, discounts, and more delivered right to your inbox each week.