Online dating sites are the new normal for match-making, soulmate finding, and casual dating. Let's face it, none of us are relationship experts here, but online dating isn't as hard as you think.
Find the best dating sites according to your taste, and you're ready to roll!
The perks of online dating in 2021 are that it accommodates a wider audience such as sheepish men, women of all ages and colors, and even the LGBTQ!
Gone are the days where couples would cross paths, exchange glimpses, and fall in love. Nowadays, it's more like you swipe and fall in love. Of course, dating online doesn't guarantee "no heartbreaks". However, that doesn't mean you won't jump to the playing field.
This article unveils a hand-picked selection of the ten dating apps & sites of 2021. We also have some safe online tips so that you live to tell the tale!
 Best Dating Sites Online
eHarmony – Best Dating Site For Serious Relationships
EliteSingles – Best For Highly Educated Professionals
Ashley Madison – Best Casual Dating Site
The concept of dating online has indeed given birth to more online dating applications than you'll ever need. But, more options only mean more fun! And yes, they increase your chances of finding a perfect match as well!
Online apps for dating have become more multi-dimensional than ever. Each one caters to specific relationship goals.
For instance, if you are looking for your 'forever love,' Tinder isn't the place we'd advise. And if it's a late-night fling you require then Ashley Madison is what you'll like. Whatever you need, we've got a roundup of only the top sites for dating of this day and age.
#1. eHarmony – Best Dating Site For Serious Relationships & Best Algorithm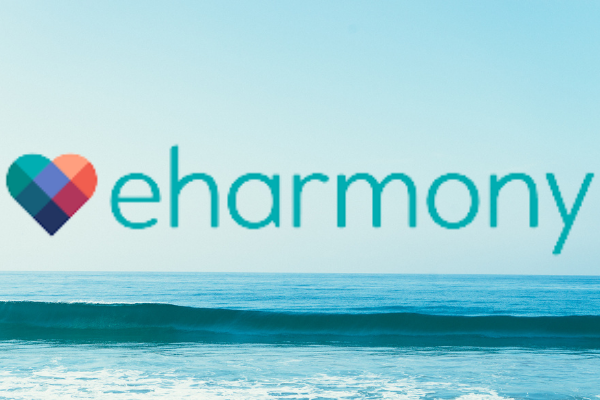 Overview
If you are tired of the casual approach of other online dating sites, you should check out eHarmony. Through a compatibility matching mechanism, this site narrows down your options and helps you make a conscious effort to find the love of your life.
Reports suggest that eHarmony creates almost 15 million matches every day. But that's not even the most interesting part.
Rumour has it: 600,000 couples have met and married through the harmony eHarmony created in their relationship. This is also because the target age group on the site is 25-34 years – and this is primarily the point in a person's life where/she is looking to settle down and be involved in a serious relationship. Fooling around seems like a thing of the past at this phase in a person's life. You feel like you've grown up too much, too soon.
For its sincere service, the platform seems to only be growing with each passing day. In fact, just recently, eHamrony's user base touched 66 million users worldwide. A huge achievement, no doubt. What's even better is that there's gender diversity on the site. It also lets you take a lot of detailed compatibility quizzes when you sign up – the best opportunity to get a deeper insight into yourself as well.
However, to make the most of the site for dating, you have to purchase a premium plan. Bummer, isn't it? The site also only offers basic search filters.
On the brighter side though, the quality of profiles on the platform is pretty excellent.
Pros
Robust security and privacy features
Effortless profile matching mechanism
Guaranteed customer satisfaction
The wide, active, and updated user base
Helpful compatibility quiz
Well-design and intuitive profile
User-friendly
Cons
The lengthy and time-consuming registration process
A limited number of search tools
Highlights
A 50-50 gender split
Features for a virtual dating on video chat
Personality-compatibility match-making system
Various communication tools like smiles, icebreakers, and video data
Over two million+ success stories
Offers much more serious relationships
#2. EliteSingles – Best For Highly Educated Professionals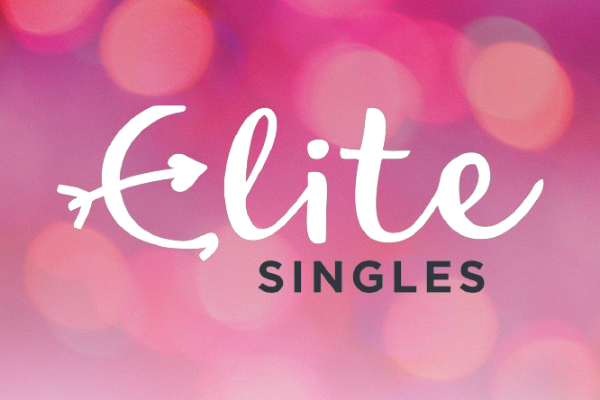 Overview
EliteSingles is one of the most user-friendly sites on the internet. In fact, some would go as far as to say: it is the easiest to operate and simplest to navigate.
The site uses a Five-Factor Model Theory and bases that to make personality assessments, which results in matches. It also considers other traits such as age, gender, occupation, etc. But this also means that you won't be able to pursue that pool of lovers until the site finds a match for you. Once EliteSingles matches you with someone, you can check out their profile. If you are not ready to reciprocate, you can also save them in your favorites.
There's a free basic account with minimum unlocked features. However, you can save big on pricing by purchasing a 12-month membership plan.
Most of the users on the platform are 30-50 years old. Unlike Tinder or Bumble, EliteSingles will engage you in a lengthy personality test. But that's a good thing. This means for professionals with no time, this makes for the most efficient platform. After all, elite singles don't have time to waste swiping left, right, or center with candidates they have absolutely nothing in common with. Know what we mean?
Pros
Easy-to-use interface
The number of fake profiles and catfishes are relatively fewer
Prompt customer service
Match-making features to speed up the process
Offers a free personality test
Relatively affordable pricing
Cons
Limited free trial
Memberships have automatic renewal
To send messages, you have to upgrade memberships.
Highlights
Profiles based on the five-factor model
EliteSingles magazine
Verified profiles
Partner suggestions
Premium extras
90% of the users are aged 30+
82% of the users are educated
Uses a personality survey for more compatible matches
#3. Ashley Madison – Best Tinder Alternative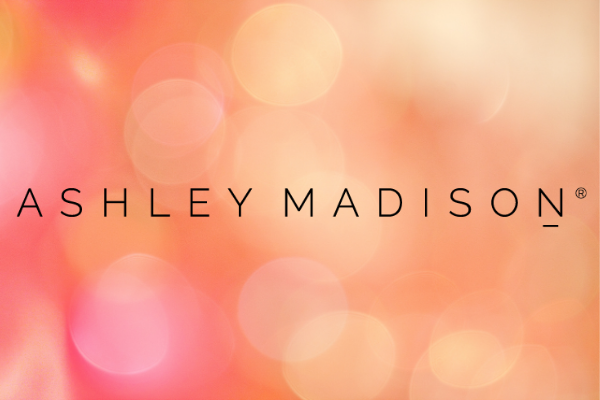 Overview
Ashley Madison came into the market with a notion of catering to married men and women. It can suit the preferences of people who are okay with polygamy, open relationships, and monogamy.
Here, people can find arrangements even if they are married. The best part? Everything is discreet! The site encourages both sexual and casual relationships.
Even divorced individuals can find solace on Ashley Madison. Most importantly, hundreds of like-minded users are already waiting to start a conversation.
However, it is mandatory to mention the current status of your relationship. As a part of the process, you also have to upload a profile photo.
Pros
Panic button for discreet use
100% free for women users
They offer a refund in case of no matches
A wide assortment of extra features
Option for sending virtual gifts
Easy signup process
Prioritizes safety of users
Cons
Not suitable for long-term relationships
Registration takes time
Highlights
Many features for discreet use
15,500 members each day
Mandatory to specify relationship status
TravelinMan feature
Allows users on the free version to view profile pictures as well
#4. Tinder – Best Casual Dating App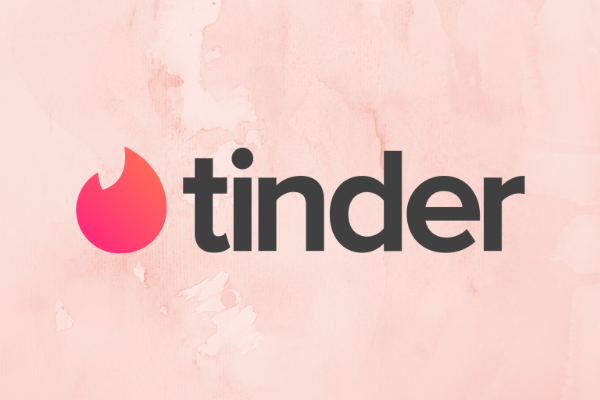 Overview
Tinder is the crowning jewel of the online dating world. When it comes to dating online, it is hard to beat the features of Tinder. Regardless of your generation, you can have a fun time on Tinder looking for your ideal matches. Swiping left and right, in fact, might also start giving you the same satisfaction crushing candies does. Hey, don't knock it till you've tried it.
With ten million users from around the world, Tinder has proven its potential in serving as an enabler of consensual, no-strings-attached, nights for casual as well as the provider of I dos, holidays cards, and countryside houses. So while Tinder may be heavily popular for hookups and one-night-stands, the platform could surprise you at any given time if you're looking to settle down.
The average age range of the Tinder user base ranges from 18-35-year-olds. It is indeed one of the leading sites for dating with a host of high-end features. However, to unlock all these features, you have to buy one of their pricey plans.
To sign up on Tinder, you have to spare about five to eight minutes at max. The good news is you don't need a Facebook account to roll on. The platform even allows its users to send unlimited messages to each other. It is voted as the #1 best hookup app.
Pros
Quick registration process
User-friendly app
Great chances of securing a date
There are no unwanted emails
Time-saving dating process
Customized and quick matches
Smart photos
Excellent paid features
Cons
Youth-obsessed site for dating
Limited swipe options
Limited privacy
Highlights
Facebook/Google Sign-In
Location-based suggestions
More functionality with fun filters
Live video chat option
Allows matches on vacation destinations
Smart Photos
No ads with the paid version
#5. Adult Friend Finder – Best Dating Site For Casual Flings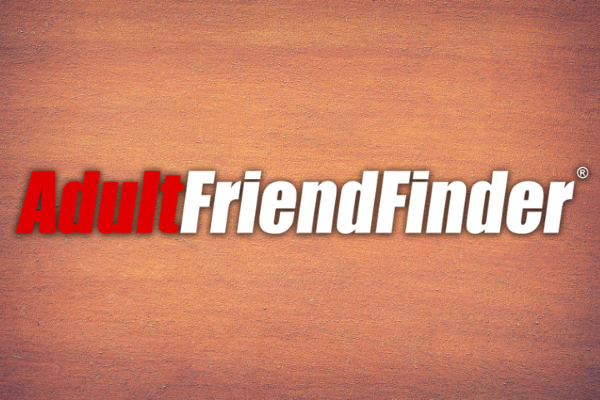 Overview
If an adult friend is who you're looking for, it's an adult friend you're going to get on Adult Friend Finder. As one of the most popular US-based adult dating websites, the platform boasts a whopping 80 million users from across the world. This vast user base consists of both non-paying and paying users.
You'll be relieved to know that creating an account on the dating website is easy. New users have to pick their preferred orientation and dating orientation – yes, the dating website is open to all sorts of arrangements. It is especially a haven for users who are looking to spice up their sex life.
The website is a perfect avenue for casual hookups. Interestingly, even most of the content on this dating website is adult. You can share blogs, photos, and videos or also engage in a live stream – nonetheless, only 20% of users on this platform are women. So if women are who you'd like to meet then your chances seem slim.
Additionally, the available forms of communication on this platform are groups, magazines, classic messaging, live streams, and chat rooms.
Pros
Genuinely kink and queer-friendly
Numerous ways of sexual expression
Proactive swinger communities
Extensive search options
It doesn't contain any site-created accounts or bots
Blogging is a unique touch to this platform
Cons
Unappealing app aesthetics
Clunky while using on mobile
Outdated user base
Highlights
80 million users from all over the world
Offers various forms of communications
A significant portion of users are males
Apt for casual hookups
Android and iOS apps available
Blogs and magazines
Adult chat rooms
Erotic stories and sex academy
#6. Bumble – Best Dating App For Women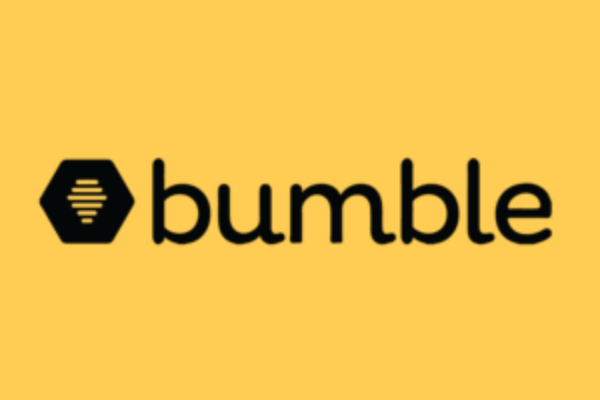 Overview
The story of Bumble began when Whitney Wolfe left Tinder, and she wanted to revolutionize dating online.
It's been nearly half a decade, and the hype regarding Bumble doesn't seem to fade. Currently, this online platform for dating has almost 35 million users.
What's so special about Bumble? You may ask. Well, Wolfe was onto something when stepped out of Tinder.
Given the lack of control women possess in this society, the team behind Bumble thought: girl power first. Yes, women make the first move on this dating platform.
The app seems to be growing so well that they went ahead to launch BumbleBiz and Bumblebff too. Both these apps cater to professional networks and friendships. With this set of features, Bumble not only sets the perfect playing field but also levels it out.
In this 'who's going to be the best dating service provider,' Bumble has been leading the race with several features. For instance, there's a travel mode, virtual date option, and a feature for every imaginable thing you'd want on a dating site.
Pros
The 24-hour timeline encourages prompt interactions
Bumble Box and Bumble Bff serve different purposes
Various payment methods
Location-based matches
Seamless user experience
Cons
Men have very little control in the match-making process
The profiles lack a sense of personal touch
Needs a Facebook account while registration
Highlights
Location-based site
Women make the first move
Photo verification
Matches expire after a day
Advanced filter options
Use travel mode for a swipe in other locations
Backtrack on accidental swipes
Fun virtual experiences on the app
#7. ChristianMingle – Best Dating Platform For Christians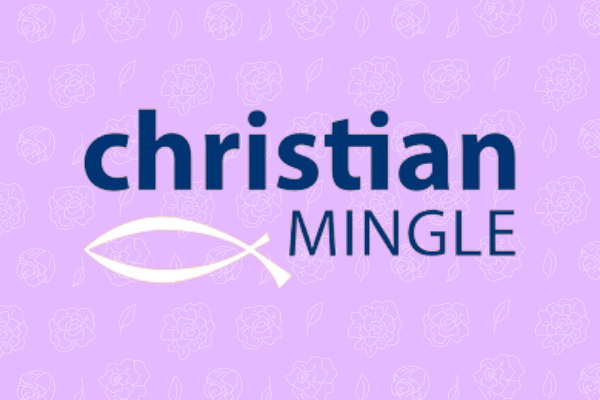 Overview
If you are looking for a wholesome relationship centered around religion and god, you should check out Christian Mingle. This website brags about having a tremendous success rate. Surprisingly, it also records over 900,000 monthly visits from around the globe.
Most of the singles on ChristianMingle are in their 20s or early 40s. So, if you find a like-minded individual, chances are that they are ready to settle down.
We appreciate how this site consists of a balanced gender ratio. Besides, since the users share the same faith, it might be a tad easier to find mutual likings.
Christian Mingle does away with personality quizzes and games. Instead, it jumps straight to trivia about religious beliefs, views on commitment, and ideals of family. You can also create a list of favorite ChristianMingle folks for more accessible communication.
The best part is: connecting with people like you on a platform such as this saves you half the effort of finding someone like that in a generic setting.
Pros
24/7 live chat support
Clutter-free and neat layout
Has a high chance of giving quality matches
Has one of the most extensive Christian-centric user base
A quick and straightforward registration process
Cons
Dull and basic site design
Communication for free members is very restricted
No extra features on the mobile app
Highlights
Send "Flirt" to a user who you find interesting
Strict verification system
Free to download the mobile app
Balanced male to female ratio
Filters based on religion, ethnicity, etc
Viewing full-sized images are free
Editable profiles
#8. Seeking – Best Female to Male Ratio
Overview
Many girls/boys often find dating younger men/women to be a major turn-off. Brandon Wade, the brains and hands behind this website, developed it more than a decade ago. Thanks to Seeking, youngsters can have a real chance at mature relationships.
This platform redefines the concept of the perfect relationship. It's a haven where you can combine pleasure with business. This site busts a common misconception that sugar dating is not all about a sexual relationship.
Upon registration, you can choose how much you want your sugar mommy/daddy to spend on you. Likewise, sugar daddies and mommies also have to mention how much they can spend on their sugar babies.
You can search for your sugar parent/baby using a wide variety of search filters. Moreover, premium members can also use filters such as hair color, smoking and drinking, educational background, and habits.
Pros
Caters well to a specific niche
Several membership programs
Free for sugar babies
Reputable site with media exposure
No automated membership renewal process
Free dating trial period for sugar daddies
Cons
Confusing and difficult layout
Pricey membership plans
The screening system often misses fake profiles
Highlights
Social media integration
Sugar dating
Includes a feature for lifestyle expectations
Location-based search features
Option for storing private images
Sugar babies can create a gift list
Hide your login country, joining date, and online status
#9. It's Just Lunch – Best For Busy Professionals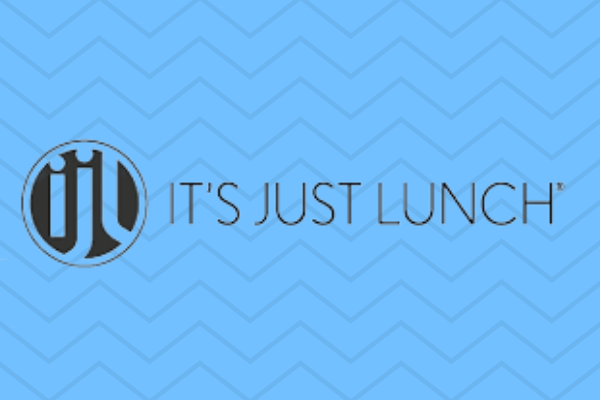 Overview
Are you looking for a dating concierge? Busy professionals often find it hard to mingle and find a match for them.
It's Just Lunch happens to be an exemplary service for all the busy bees out there. Most of the users on the platform fall in the age group of 30-40.
Even in this modern world, if you believe in old-school dating methods, you're not alone. What's more surprising?
It's Just Lunch is more than 30 years old and still gives good competition to recently developed platforms. Six IJL certified match-makers do the permutation combination of compatibility to set you up for a date.
Once you register with them, they'll ring you for an interview. This over-the-call interview helps the site to find better matches for you.
Dates generally happen over lunch or drinks after work. They also ring you back for feedback so that they can fine-tune future matches.
Pros
Doesn't share personal data with matches for maintaining privacy
Experienced matchmakers hand-select each match
Easy to use and comfortable platform
No chances of being catfished or scammed
Offers guaranteed dates
A refreshing option for dating online
Cons
Not for singles residing in the countryside
Expensive plans and pricing
Highlights
Personalized match-making from IJL certified match-makers
Guaranteed dates
Offers safety dating tips
Offline dating service
Includes LGBTQ+ members as well
Required skype interview for match-making
Unique compatibility calculation methods
Face-to-face meetings
#10. Her – Best For LGBTQ+ People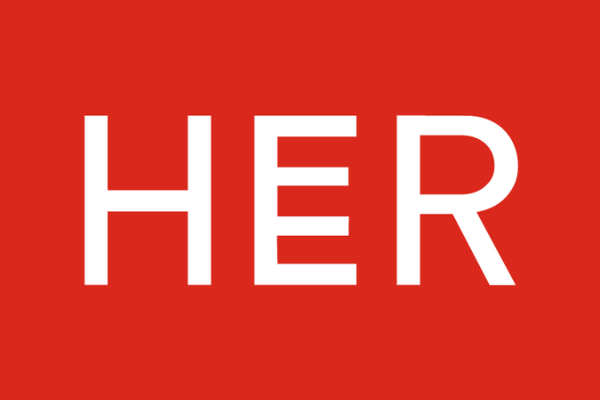 Overview
Many sites are pulling off great strategies to make a social and inclusive dating world for the LGBTQ+ community. Most of the LGBTQ population will agree that the current online dating fits their preferences.
If you identify yourself as queer, non-binary, bisexual, lesbian, or pansexual, Her is worth your time. You'll be surprised to know that this site has more than 7.8 million LGBTQ+ users. In contrast to this, sites like Tinder have a concentration of only 0.01 LGBTQ+ members.
You can head over to the communities to see what is currently grabbing people's interests. This feature of Her makes it a hybrid of social media.
Are you worried that the person you just swiped left on might be a potential match? Rewind profiles is an excellent feature on the platform that gives you a second chance to review profiles. The app also houses an incognito mode. 'Her' is a dating site that sure sounds like fun!
And anywhere that's inclusive is somewhere everyone needs to be on – Her, ladies and ladies, is one of the best sites for dating out there for people who identify as whoever. Doesn't matter really.
Pros
Has strict registration criteria for enhancing the safety of the app
The beautiful and sophisticated app interface
A best free dating app is available
It offers an inclusive environment for a niche audience
Members can browse news, share links, and start discussions
Cons
Swipes are only helpful with purchased memberships
Only available as an app and not a website
Highlights
Zero ads
Premium search filters
Optimize your search location
Rewind previous profiles
Browse in incognito mode
See availability status of users
Users with active social media accounts
Suitable for people looking for friendships as well as relationships
Has options for sending friend requests
How To Be Safe On These Dating Platforms?
And, it's a match!
More than 40 million people in America resort to dating apps to find their perfect match. Not to scare you off, but there's always a risk associated with meeting people online.
Whether you use the most popular dating apps like Bumble or Tinder, you have to keep your eyes wide open. There are creeps everywhere.
To ensure that you have a safe and positive online dating experience, we've curated a list of safety tips. With these safety tips, you can safely embark on your journey to find your forever person.
Use A Google Voice Number
To keep yourself safe and totally protected, you should opt for a free Google Voice phone number. With this digital phone number, you can communicate with your online match without unveiling your actual phone number.
If someone comes out to be a little sketchy, you can also block them from this number. Your mobile number should be only restricted to people you're comfortable with or know well.
Drive Yourself
If your online match offers you to pick you up at 7, politely disregard that offer. It would be best if you used public transportation or drove yourself to your first date.
After all, you don't want a stranger to have something as personal as your address. Driving yourself also lowers the risk of dangerous or uncomfortable situations.
Setup The First Meeting In A Public Place
For the first few dates, try not to meet up anywhere in private. Instead, pick a public place like a skating rink, cafe, barista, restaurant, or anywhere crowded.
If you feel uncomfortable or unsafe, there'll at least be people around to help you.
If you are going to a bar for your first date, there's another great tip. Let the waitress or the bartender know a code that will help them understand you're feeling uncomfortable.
Convey The Deets To Someone Else
Tell your friend or roommate where you are planning to go for your date. Let them know who's your date and the rest of the specifics.
Doing this will give you the comfort of knowing that your friend can rush to your rescue if something goes wrong. The dating app eHarmony suggests this tip as well!
Don't Spill Any Personal Info
Bumble has one of the most valuable safety tips for you – be mindful of the personal details you share. Don't name places you generally visit, your location, birthday, or other personal info.
It's only safe to share such details once you get to know the person well. Once you feel comfortable and know that the person is reliable, you can exchange such information.
Stay Sober
One of the grave mistakes to make on your first date is drinking too much. Are you sure your date has come with the best intentions? You never know, right?
The current dating landscape is evolving, and there are all sorts of people using these platforms. When you meet with people you don't know very well, you should always be safe.
FAQ About Online Dating Sites
Q. What dating apps actually work?
There are a couple of sites & apps for dating that offer spectacular success rates. You must know that about 4% of American marriages spring up through eHarmony. Also, every 14 minutes, one person finds love on a dating site.
So, if you are looking to have serious relationships, eHarmony is the best and has an impressive success rate. Also, in a 2020 survey, dating site users rated eHarmony as the most trusted website.
Q. Is there a 100% free dating app?
There are a bunch of free apps & sites for dating but paid sites indeed tend to have better customer service and user base. Besides, the user behavior and the features on paid dating sites match quality and safety.
The paid sites also do a better job of catching scammers or fake accounts. However, if you're looking only to dip your toe in the water, there's no point going for paid sites.
Also, the chances of finding a serious relationship on a best free dating site are pretty slim.
Q. What is the safest dating app?
When it comes to fake profiles, you'll find the least number of them on Its Just Lunch. However, all the other apps, too, have a screening system in place. Owing to Its Just Lunch's hand-made matches & quite safe, the possibility of fakes accounts is way lesser.
That said, Tinder has one of the largest concentrations of fake profiles. So, if you want to steer away from phony accounts, go on Its Just Lunch.
Q. What Are Some Tips For Online Dating?
Online dating can be equally daunting as traditional dating. However, technically, online dating fosters communication that you would otherwise hesitate to have. Online dating can be a chaotic mess. Check out and try these online dating tips:
Curate your profile that mirrors your intentions and requirements
Put clear and chirpy profile images
Don't bother users who are not interested
Be transparent and avoid sugar-coating
Define the relationship beforehand
Initiate conversations on topics that interest you both
Q. How To Spot Online Dating Scams?
Catfishing is one of the typical forms of scams on these online sites for dating. If the user is impersonating or pretending to be someone else, it is catfishing. Online predators use this trick to trap users into a romantic relationship.
Here are some signs of online dating scams:
The individual may try to connect to you with a sob story and makes excuses for not meeting
They will dismiss any request for sending a recent photograph
If the person sends across any link or apps to download, don't click on it
Often, these scammers might request you for a webcam chat. Be careful before indulging in this sort of communication
If they ask you for money or any other financial help, you should block them immediately
Q. What is the most popular dating site?
This variety of online sites for dating comes with its very own set of challenges. With the plethora of options, you can find yourself juggling between the options. Besides, not all sites will suit your relationship goals.
There are different steps to choosing the ideal dating site. Apart from research, you need to give it some thinking.
Here are some steps that'll lead you to your ultimate dating destination:
You should first determine your reason for joining the dating site
Decide whether you want to use a free dating site or a paid version. Typically, dating sites come with expensive credit card bills
Do your research on all the dating sites
Determine what kind of relationship you want. If you are looking for casual hookups, you can go to Tinder. On the other hand, if you are the long-term kind of person, you can go to eHarmony
Q. How Can I Ensure My Privacy On Online Dating Sites?
If you think that online data sites are like your regular social media sites, you're mistaken. There's a significant difference between sharing personal details with potential partners and friends.
It's no secret that cybercrimes have increased significantly in recent times. Here's how to safeguard your privacy on any online dating site:
Use a single-use and strong password for an online dating site
Do not use your social media to register on these online dating sites
Avoid using similar usernames like that of your Instagram, Twitter, or Snapchat
Never share your place, work, address, or full name
Don't use your regular email address
Disable any location-based features
Be wary of sending any digital photos. In case you decide to share one, make sure to remove the geotag information
Don't shy away from saying no if you feel uncomfortable sharing personal information
Wait for a long time before you connect with individuals from dating sites on your social media profiles
Conclusion – Which Dating Site Should You Choose?
The trick to achieving success in online dating is knowing which app to choose. For this, you have to understand what you need from your relationship. Our ten best dating sites have something in store for everyone.
Depending on your desires and expectations, we are sure one of these dating sites will give you your perfect match.
The best part about online dating 2021 is that it is accommodating. Finally, we've reached the moment where online dating apps won't judge you or your preferences.
Regardless of any dating app you choose, safety comes first. Before you put on your best attire and plan your first date, make sure to consider these safety tips.
We are sure that in one of these dating sites, your merriment is awaiting!