This Lake Highlands Hot Home Is Mid Century Chic On the Creek
Give us all the privacy, please!
Isn't it so refreshing to find a home that is truly unique in a Dallas market that can sometimes feel monotonous? There are new constructions and Tudors galore, however, we can't help but to get a little giddy when we stumble upon a renovated Mid Century Modern like this one located at 9109 Bryson Drive in the heart of Lake Highlands. It's got all the goods and then some. Because you really can't put a price on personality, right?
Immediately you will notice the gorgeous views that showcase just how special the area is thanks to the floor-to-ceiling windows and the living room's vaulted ceilings. There is also a floor-to-ceiling brick fireplace that will immediately transport you to the coldest night in Dallas where your family will find themselves sitting around the fire watching a movie or playing board games.
The bedrooms are also unique in this property. The primary suite offers a spa-like bath and a flex space that literally could be anything. Need an exercise room? Bam! Need to accommodate a new baby close to where you sleep? Hello, nursery. Have more clothes than the mall itself? Extra closet space is calling your name.
This property also has a spiral staircase which is always such a conversation piece when hosting. What's up there? Nobody knows. In this particular case, the space opens up to an oversized loft that is being used as a secondary sleeping area. You'll find attractive wood flooring and storage space galore. If you are noticing that the theme of this home is flexible living space, you are paying attention.
The backyard features an outdoor oasis that is going to be one of the most popular amenities of this home hands down. The recently installed pool is low profile and very attractive in addition to the turf which makes your yard work list basically non-existent. You'll definitely be the go-to for neighborhood parties if anyone gets a glance at this backyard beauty.
And while the home is certainly exceptional, it is truly the Creekside lot that is putting this property into a category of its own. Not only is it built along the creek which offers ultimate privacy in the middle of the city, but it also includes access to the water itself which is endless entertainment for kiddos and nature lovers alike. Imagine sitting by the creek letting the cares of the world drift on by. It sounds so peaceful, right?
_________________________________________________________________________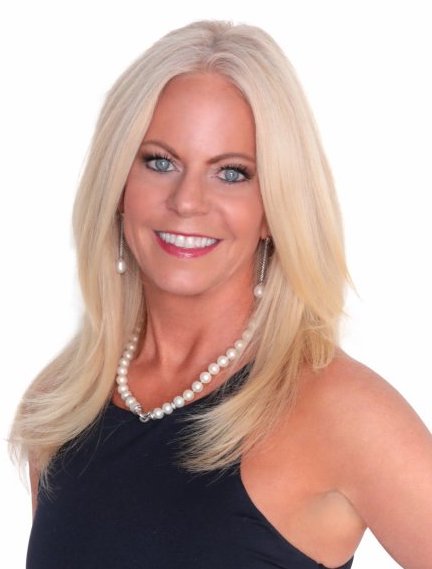 Cindy O'Gorman
(d) 972-380-7389
[email protected]
Cindy O'Gorman is ranked in the top 1% of real estate agents nationally and also has been Ebby Halliday's Company-Wide Top Producer for over 28 years. Why work with anyone else when you can work with number 1?
Cindy O'Gorman began her career in real estate 30 years ago, and has been ranked in the top one-half of the top 1 percent of residential real estate agents in the nation, has been named Ebby Halliday REALTORS' Company-Wide Top Producer for the past 28+ years, and is ranked #9 in Texas and #153 nationwide under the Top 200 Teams by Sales Volume by the Lore Magazine – this magazine is a Product of The Wall Street Journal and announces the top 1,000 Real Estate Professionals at the end of each year. Cindy has graced the charts in the top 200 since 2006.
The O'Gorman Group closed over $130 million in home sales in 2018 alone. Cindy specializes in customer service, which is why she prides herself in using the group concept. By providing her clients with a team of specialists, Cindy can guarantee the personal attention they deserve and the results they can expect.
Ebby Halliday Company-Wide Top Producer for Over 28 Years
Closed Over $130 Million in 2018
Top Company-Wide Listing Group
Ranked 8th Group in Texas (2016 Wall Street Journal)
Ranked 109th Group in the Nation (2016 Wall Street Journal)
Company-Wide Top Group Eagle Award
Diamond Circle Member for Over 26 Years
Star Award for Highest Company Sales Plateau
Company-Wide Relo Award
Ranked Top 1% of Realtors Nationally
Named Top Power Broker by D Magazine
Named a Top Agent by Real Estate Executive Magazine 2017
Named among the Top 50 Realtors by Plano Magazine 2015, 2016, 2017, 2018