You really can't predict when the craving for something different for dinner will hit, particularly if you are a fan of authentic international cuisine. If Pancil Palabok (rice noodles with shrimp sauce) or Dinakdakan (pork hash served cold) sound good, head to Taste of the Philippines on Oates Drive in Garland. Maybe Nigerian food—a bowl of pepper soup or Ofada rice served with diced meat, egg, and plantain—from Garland's Salt N Pepper Kitchen & Catering will hit the spot. A sandwich for lunch is the norm, but it's something special when it's loaded with fiery flavors from Garland's Vietnamese sandwich, Quoc Bao Bakery. These types of food differ, but their location is the same—Garland, Texas. It's where those in the know and food lovers looking for adventure go for "the real thing."
Garland, unarguably, is among the most diverse places to live in the Dallas area. The growing city with a rich history is known for its multicultural community. In fact, Garland ISD is home to students who speak more than 100 languages. A welcoming community, there is a rich mixture of people who have made their homes in Garland, as well as created long careers here by opening family restaurants that serve delicious, flavorful dishes that tell a story about their cultures.
Through the years, Garland has become a community where dreams come true for the people who call it home. In fact, that was the goal of the city when it was founded in the late 1800s. It's a place where a rich mixture of people and experience fosters entrepreneurialism and creativity—where everyone can make their mark.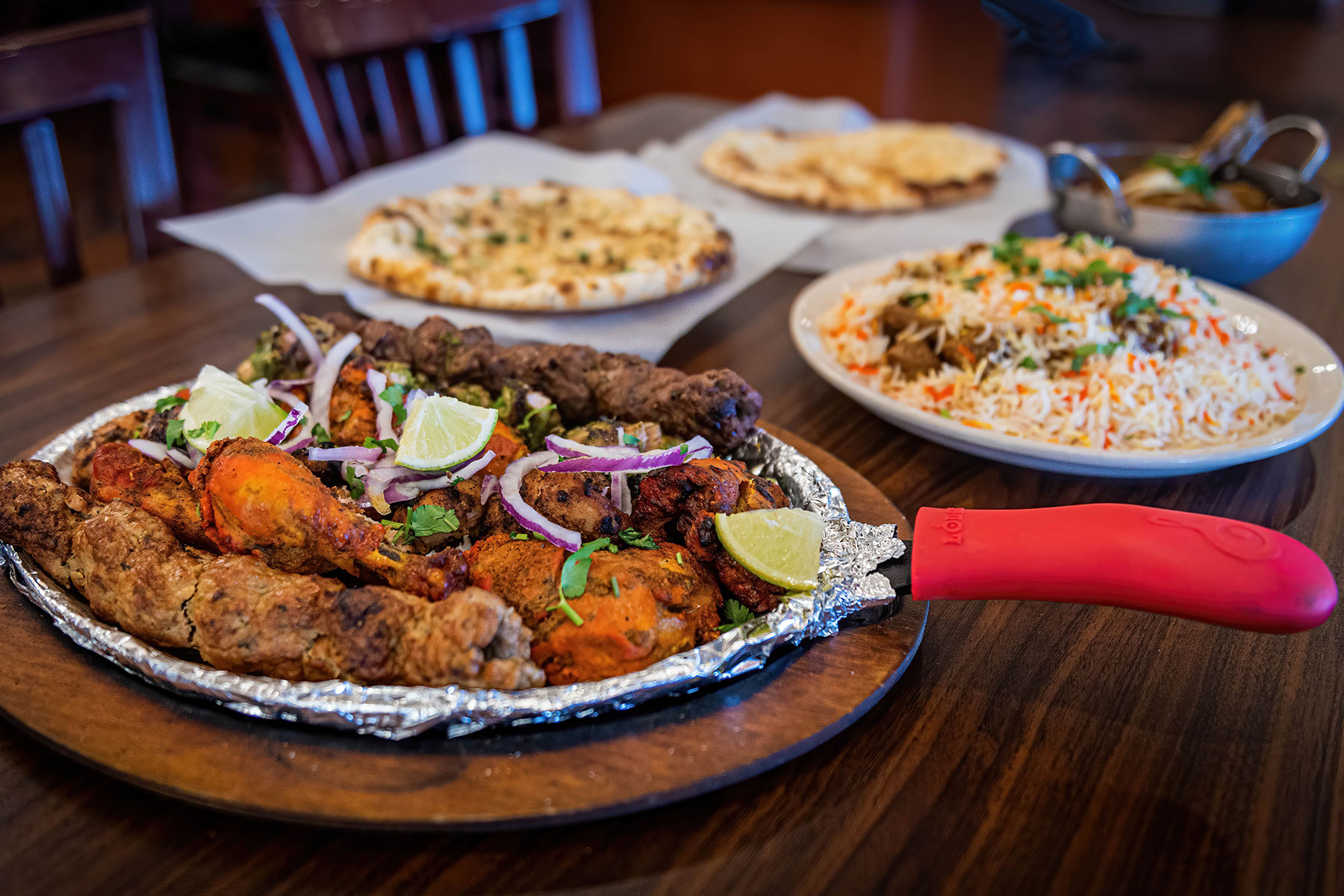 "We are a naturally diverse community," says Ayako Schuster, business development manager for the City of Garland. "As far as the real estate market, Garland offers a wide range of options and price points—which is different from neighboring cities. Also, the accessibility in Garland is great. There is a welcoming, neighborhood feel here. Because people naturally like to be around those with similar backgrounds or cultures, we have thriving neighborhoods that represent people from all over the world. Garland ISD has established an amazing support system for families to accommodate language barriers, meaning families feel comfortable raising their kids and making their homes here. Garland is a city with open arms, and it shows in our neighborhoods and in our restaurants. It's very comfortable."
It's the tiny, almost blink-and-you-miss-it type of restaurants featuring international cuisine that Schuster says are so popular in Garland. She says it's not uncommon for people to drive from the furthest points of Dallas-Fort Worth to get a taste of the cuisine they remember from childhood. "I'm from Japan but have lived here 20 years, and it's nice to see friends and families from all over gathering in restaurants to enjoy the food they love so much," Schuster says. "Many of the restaurants grow popular by word of mouth – if you know, you know. For many of these places, you aren't coming here for the atmosphere—you're coming for the food!"
Feeling adventurous? Here are some Garland favorites to check out next time you're in the area, or when it's time to plan your next date night, family get-together, or girls' night out.
Pakistani: BBQ King on Beltline Road
Peruvian: Gran Machu Picchu on Northwest Highway
Filipino: Taste of Philippines on Oates Drive
Nigerian: Salt N Pepper Kitchen & Catering on Lavon Drive
Chinese: My Canh on Walnut
Vietnamese sandwiches: Quoc Bao Bakery on Walnut Street
Salvadoran: Pupuseria Lilian on Miller Road
Colombian: Mi Pueblito Colombiano on Buckingham Road
Mediterranean/Tex Mex: Ferah Tex-Med Kitchen in Firewheel Town Center
Signup for D Exclusive
Get partner offers, discounts, and more delivered right to your inbox each week.
Author