This Plano Palace Is Fit for a Suburban King or Queen
And you guessed it! It's in Willow Bend Country.
How you could ever leave such an incredible home? This question is bound to pop up pretty quickly when touring the exquisite soft contemporary located at 2204 Plantation Lane in Plano's exclusive Willow Bend Country Neighborhood. This fully gated 1.22 -acre property was professionally designed by Barbara Gilbert interiors and was recently renovated by Martin Raymond. There are six bedrooms, 7.3 bathrooms, and an incredible 10,053 square feet of living space.
This pristine pad is checking all the boxes in a big way. Think refinished hardwood floors, floor-to-ceiling windows, and custom wrought iron rails, and mother-of-pearl toe-kicks on the staircases. But perhaps the most lust-worthy is the kitchen with awesome amenities including a 14-foot granite island imported from Spain, four (yes, four) ovens, and an impressive wine fridge. This area, which is stacked with all of the latest and greatest appliances, easily transitions in to a casual television area that is both comfy and chic allowing for everyone to hang out together despite doing different things (IE: mom cooking, dad making margaritas, brother watching a movie, and little sister doing homework).
Our two other favorite rooms in the property are both the first-floor media room with its comfortable seating and plush carpet and the primary room that includes both an indoor and outdoor seating area. This area of the home truly takes on a personality of its own and is ideal for the adults in the home who sometimes just need a moment of peace and quiet in the midst of all of the chaos that comes with raising a big and busy family.
Stepping out in to the property's outdoor oasis gives us the feeling of arriving at a luxurious resort in an exclusive and remote location. The lush landscape compliments the sparkling aquamarine water to make for the ultimate escape. In addition to the pool setup, there is a walking trail on the property, a basketball area with two goals, and even additional yard space for whatever activities the day may bring. Are you a car collector? Of course you are. This home has a five-car garage for all of your adult toys.
So, yes, we also are super curious as to why and how someone could ever list this property for sale, however, it's happening and lucky for you, it can be yours in time for spring barbecues and summer pool parties. The only question we have is what can we bring when we come over?
_________________________________________________________________________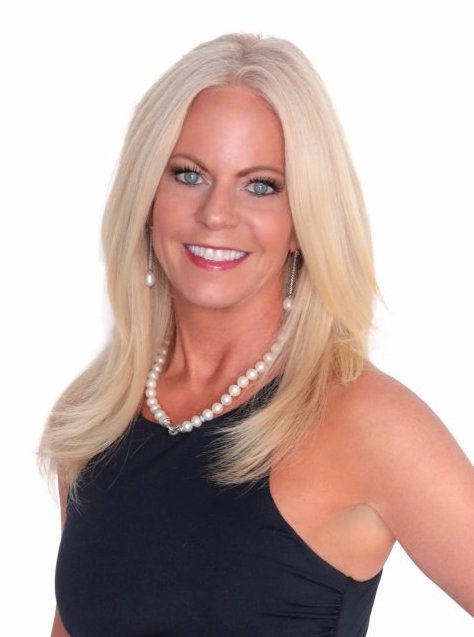 Cindy O'Gorman
(d) 972-380-7389
[email protected]
Cindy O'Gorman is ranked in the top 1% of real estate agents nationally and also has been Ebby Halliday's Company-Wide Top Producer for over 28 years. Why work with anyone else when you can work with number 1?
Cindy O'Gorman began her career in real estate 30 years ago, and has been ranked in the top one-half of the top 1 percent of residential real estate agents in the nation, has been named Ebby Halliday REALTORS' Company-Wide Top Producer for the past 28+ years, and is ranked #9 in Texas and #153 nationwide under the Top 200 Teams by Sales Volume by the Lore Magazine – this magazine is a Product of The Wall Street Journal and announces the top 1,000 Real Estate Professionals at the end of each year. Cindy has graced the charts in the top 200 since 2006.
The O'Gorman Group closed over $130 million in home sales in 2018 alone. Cindy specializes in customer service, which is why she prides herself on using the group concept. By providing her clients with a team of specialists, Cindy can guarantee the personal attention they deserve and the results they can expect.
Ebby Halliday Company-Wide Top Producer for Over 28 Years
Closed Over $130 Million in 2018
Top Company-Wide Listing Group
Ranked 8th Group in Texas (2016 Wall Street Journal)
Ranked 109th Group in the Nation (2016 Wall Street Journal)
Company-Wide Top Group Eagle Award
Diamond Circle Member for Over 26 Years
Star Award for Highest Company Sales Plateau
Company-Wide Relo Award
Ranked Top 1% of Realtors Nationally
Named Top Power Broker by D Magazine
Named a Top Agent by Real Estate Executive Magazine 2017
Named among the Top 50 Realtors by Plano Magazine 2015, 2016, 2017, 2018