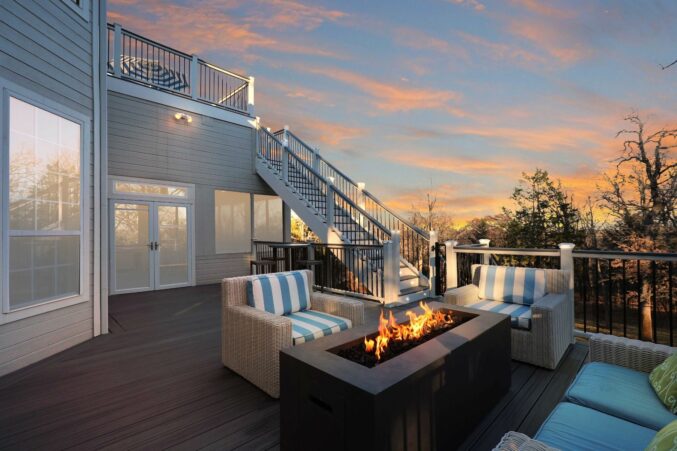 A Vacation Home Is Exactly What You Need for Endless Weekend Getaways
But it might not be located where you think it is.
Is it just us or does it seem like everyone who fancies themselves a lake person in Dallas is all about Cedar Creek Lake? And while we cannot deny the positive aspect of a lake so close to Dallas, wouldn't it be nice to leave and actually get away? Dallas neighbors and co-workers included? It's certainly something to consider.
The solution, which is nothing new at all, is the beautiful area surrounding Lake Texoma. For example, this stunning home at 606 Lakepoint Loop in Pottsboro that is located just one hour and twenty minutes from downtown Dallas. It will just take you stealing one look at the lovely lake from the multi-level deck to have you hooked.
This 2003 construction has a big personality with each room unique. Our favorite? It's a tie between the open kitchen and bar with its top of the line appliances and the spacious screened-in porch that is perfect for both entertaining and grilling. Whatever area of the home steals your heart, we can assure you that it is going to have natural light and lots of space to sit back and relax.
This home, which measures in at 3,100 square feet, has four bedrooms and four and a half bathrooms. The primary is incredibly spacious with a bathroom that boasts extensive views of your property. There is a huge yard and even a two-car garage under the house that is both efficient and easily accessible. You are also located in the highly coveted Tanglewood Hills neighborhood which means built-in lake friends.
But we're back to the deck and its views. Can you picture it? It's hard not to imagine all of the relaxing times that you and your family could share outside by the fire with a drink in hand.
_______________________________________________________________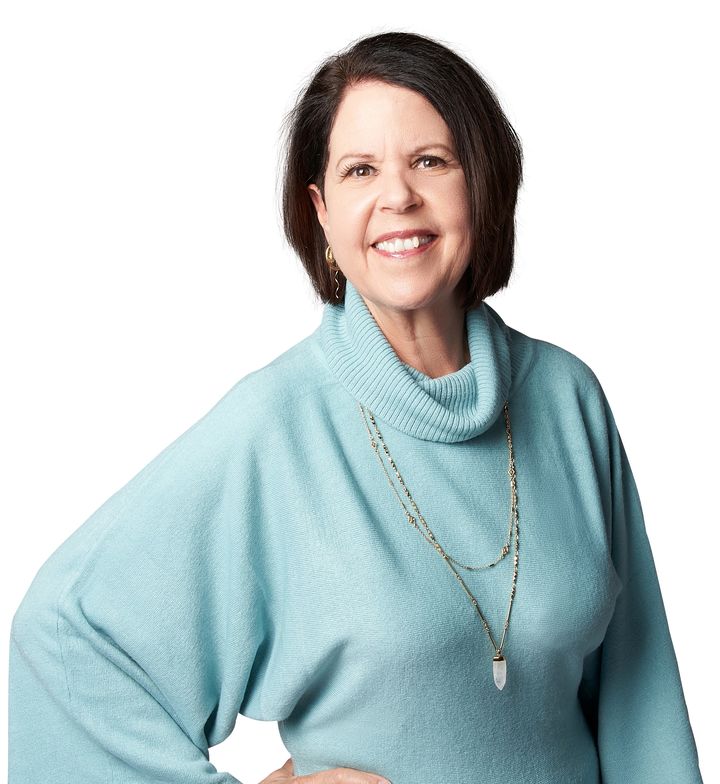 Traci McCarthy
(d) 903-814-1302
[email protected]
My name is Traci McCarthy with Ebby Halliday and I have been a resident of Grayson County for 20 years. When I first relocated to Sherman, I worked as a director with Pampered Chef which taught me the understanding and importance of great customer service, loyalty, and dedication to my clients. It was a natural move to combine that same passion with real estate. I devote myself to serving the needs of my clients before, during, and after each transaction, and then the biggest compliment I receive is their referrals.
Buying or selling a home can be a very complicated and scary process. My approach is very hands-on and professional, and I take the time to really get to know my clients and their needs and communicate with them through the entire process to make it as seamless and stress-free as possible.
One of the reasons I joined Ebby Halliday realtors was the culture that Ebby established in her company which is serving the client, serving the community, and serving the industry.
I have adopted Ebby's culture of giving back to the community by volunteering for Meals on wheels, Santa for seniors, adopting Wesley village seniors center in Denison, collecting school supplies, and what I am really passionate about is the walk to end Alzheimer's because of losing my dad to the dreaded disease.
I grew up in a military family with my father serving in the Air Force and relocated to several locations which lead me to meet my husband, Michael in Virginia.  We have been happily married for 38 years and have two beautiful children Megan & Michael.
As you can tell family is everything to me. I have a passion for doing what's right for my family and yours.  I will always have you covered in your real estate needs.
Designations – ASP, GRI, PSA, USMOM