A hip, quaint pocket of apartments, restaurant/bars, and coffee shops sit along Ross Avenue and Hall Street in downtown Dallas, an increasingly popular area that is now home to urban dwellers and a nightlife destination for those in the know. Newcomer Dahlia Bar & Bistro, located at 3300 Ross Avenue, has become an anchor for this up-and-coming neighborhood. Dahlia is an exotic flower, but the familiar and refreshingly less-than-exotic comfort here that can only be derived from the right blend of ambiance, approachable food, and flavorful craft cocktails is welcome. Dahlia Bar & Bistro is the kind of place where you want to grab a seat by the window for brunch with a friend, catch a game at the bar, or sink into plush, lounge-style seating at the back of the restaurant to celebrate, well, everything.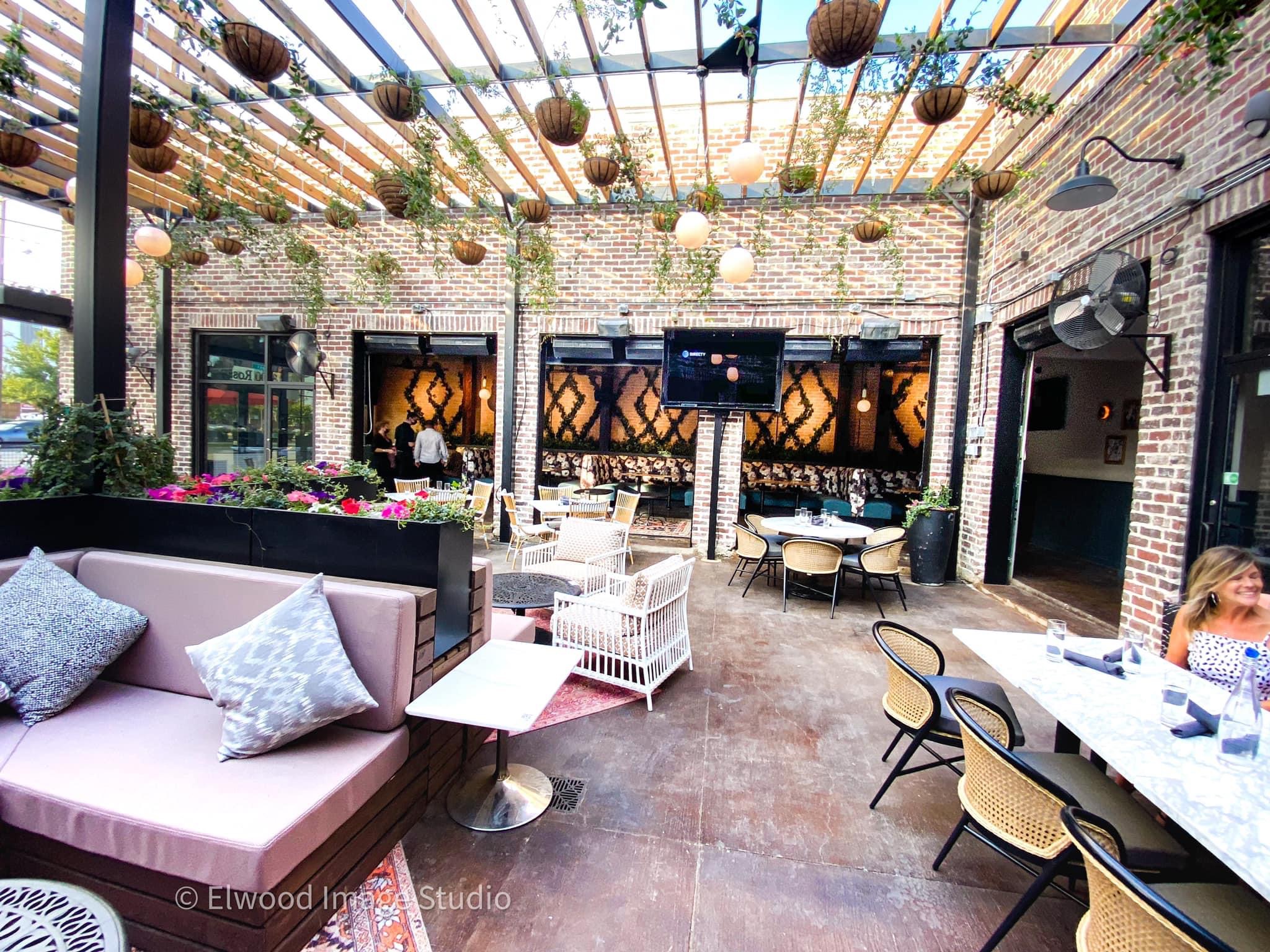 The Ambiance
A stunning, brightly colored, inverted ceiling floral arrangement above the centerpiece bar and dim lighting set the tone when you arrive at Dahlia. Pinks, lavender, shades of green, deep purple—all hues of the Dahlia flower—are scattered about the restaurant. You'll also find a pop of color in the fresh flowers floating atop several of the craft cocktails—a vacation in a glass as one server aptly described. One of the most inviting aspects of this new concept from Chris and Mark Beardon is options. Dahlia Bar & Bistro is located in the same space as the old Ross & Hall Kitchen. You'll recognize the layout, but the makeover is urban chic—more like an upscale neighborhood bar. Choose a seat at the front of the restaurant to be part of the action, pull up a stool at the 35-seat bar and enjoy the craft cocktail show, socially distance in the outdoor cocktail garden, or make your way to the back of the house just as a group of sharply dressed friends did on the night we visited, balloons in tow, to celebrate a 30th birthday in the intimate lounge area. Whatever vibe you have in mind for the evening, there's a corner of Dahlia Bar & Bistro made for it.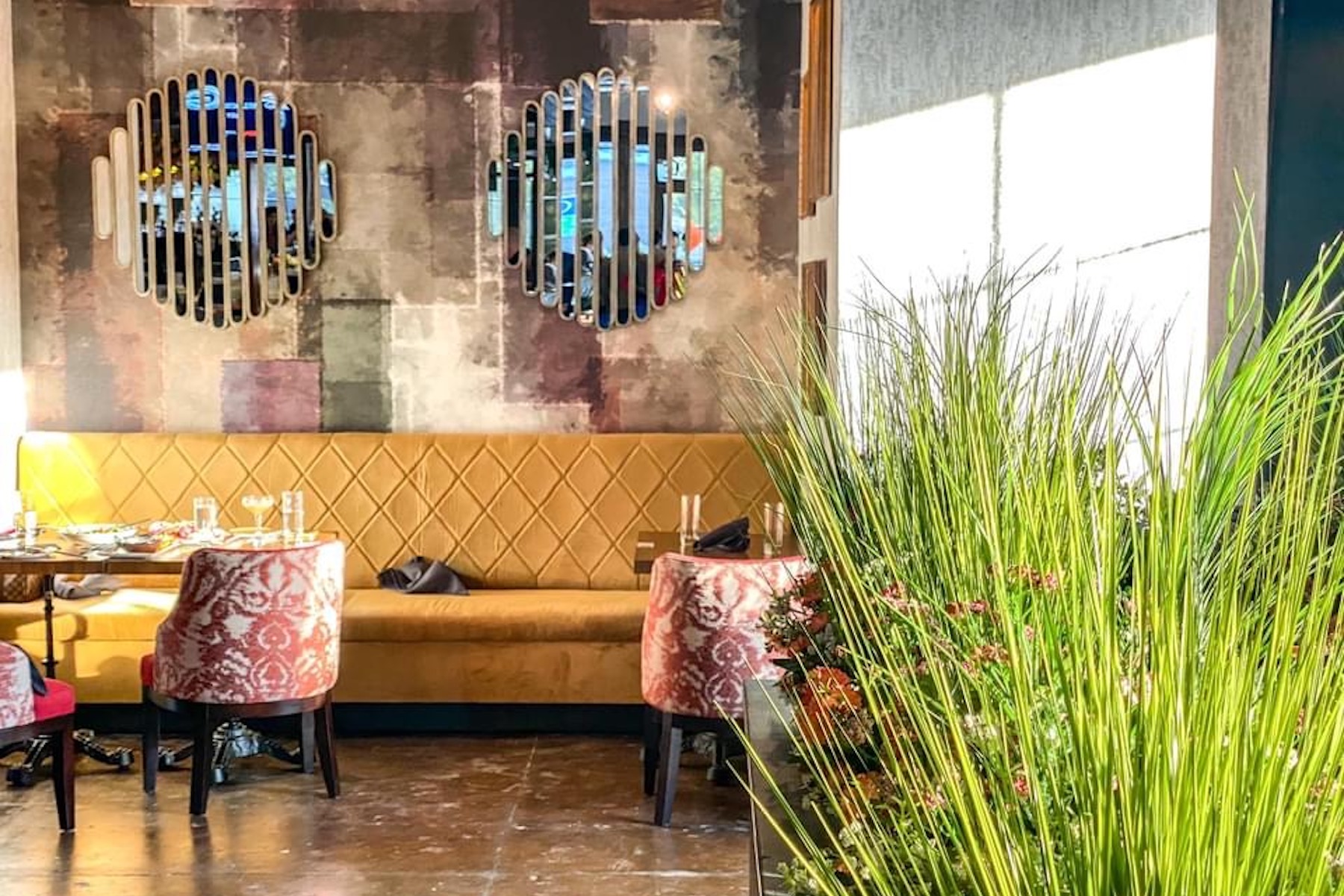 The Concept
Dahlia Bar & Bistro was conceptualized by Twinning Concepts LLC, Chris & Mark Beardon of SBBC Hospitium, alongside Will Stroud of Stroud Companies. They're the names behind other successful restaurant/bar concepts in Dallas, including Felix Culpa, Toluca Organic, Truth & Alibi, and The Tipsy Alchemist. Where tradition meets modern, Dahlia Bar & Bistro possesses that rare combination of a cozy, favorite neighborhood bar and an elevated food and drink experience.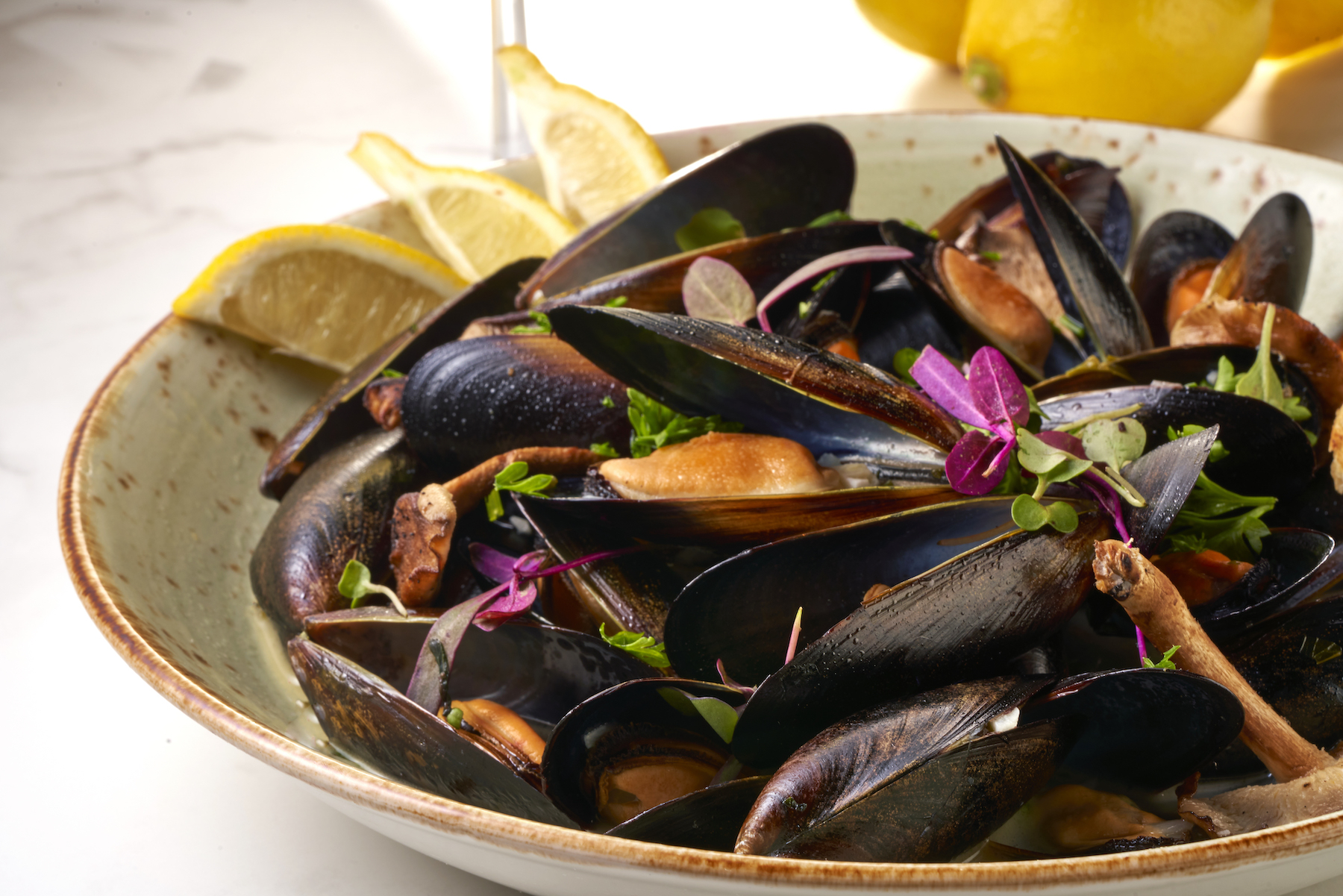 The Food & Chef
Chef Ozzy Samano carefully crafted the Dahlia Bar & Bistro's dinner and brunch menus, purposefully including a wide range of dishes to suit a variety of tastes. Chef Ozzy comes to Dahlia after leading the kitchens at major players in the Dallas dining scene, including Bob's Steak & Chop House, Nick & Sam's, and Kirby's Prime Steak House. His attention to detail was gleaned from years of working in fine dining, full-service casual, fast-casual, and bar-themed restaurant environments. For a more casual evening, the Short Rib Sliders hit the spot, served on a brioche bun and flavored with a brisket demi reduction and horseradish aioli. Date night deserves the Steak Frites—a nine-ounce top sirloin Coulotte with a garlic balsamic marinade and Chef Ozzy's own chimichurri, served with freshly grated parmesan truffle fries. Not to be missed is the Pan-seared Chilean Seabass served with a sweet potato puree, broccolini, and lemon beurre blanc. To start, as a meal, or to share, the Steamed Mussels are quickly becoming Chef Ozzy's signature dish. Order the French version in a traditional white wine seafood broth or the Italian version with a local spin—a seafood tomato reduction with Jimmy's Food Store Italian sausage.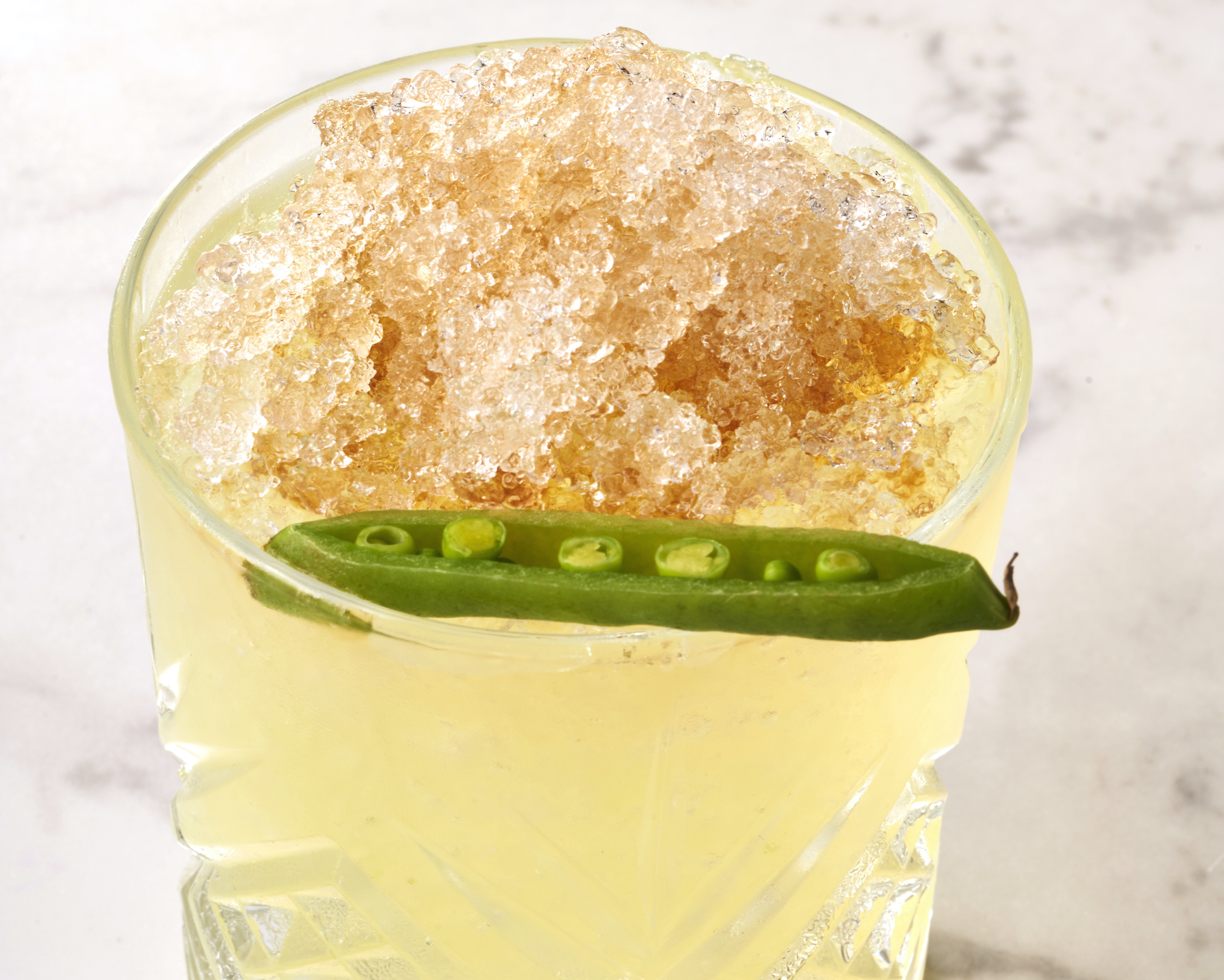 The Cocktails
Dahlia's floral-inspired cocktail menu was curated by bar director Chris "Kiwi" Rountree. From New Zealand and New York to New Orleans and now Dallas, Rountree has created cocktails for local Manhattan bars to being lead bartender at The Standard Hotel in the Meatpacking District in NYC. Rountree's philosophy on cocktails is simple—they should taste as great as they look. One visit to Dahlia Bar & Bistro and you'll easily understand why this works.
Natural flavors in the expansive craft cocktail offering make use of fresh herbs, such as basil and dill, as well as vegetables—like the snap peas in the restaurant's signature "Bend and Snap" gin cocktail. On our Saturday evening visit, the production at the bar as Rountree and team expertly mixed and blended cocktails was in full force. It's tempting to skip the table and grab a seat at the bar just to observe. Once seated, we decided to kick off the evening by sampling something sweet and something spicy. The Rio Grande was served in a glass with a smoked salt rim—the perfect complement to a blend of Avion Blanco, red pepper reduction, cucumber, and lime. Don't let the cool fresh cucumber garnish fool you—this one turns up the heat, in a good way. No visit to Dahlia Bar & Bistro is complete without a sip of its signature, namesake cocktail, The Dahlia. Perfectly pink, it's a blend of Belvedere vodka, watermelon juice, fresh basil, basil reduction, and lemon juice, garnished with a petite watermelon ball. Circle back in the summer for this guaranteed patio-sipping favorite. Fourteen craft cocktails, with names like Ladies and Gents and No Turning Back, will keep you intrigued—and in good spirits—throughout each course of your dinner. The wine program at Dahlia is not an afterthought. We sampled both red and white by-the-glass options, but you can also order for the table from a comprehensive wine list with more than 30 options. And don't forget to check out the signature French Press brunch cocktails—mixology right at your table meant to be shared with friends.
The Details
Dahlia Bar & Bistro is open for dinner service from 4 p.m. to 12 a.m., Tuesday through Thursday, and until 2 a.m. Fridays and Saturdays, with weekend brunch service starting at 10:30 a.m. Reservations can be made at dahliaonross.com. Follow along on Instagram/Facebook/Twitter: @dahliaonross.
Signup for D Exclusive
Get partner offers, discounts, and more delivered right to your inbox each week.