No road trip from Dallas to Austin is complete without a stop at the Silos in Waco to shop Magnolia Market and dine at Magnolia Table, the Silos food trucks, coffee shop, and bakery. The expansion of Fixer Upper's Chip and Joanna Gaines' plentiful playground is complete, meaning there are even more reasons to visit—and revisit—this beloved Texas destination. Whether you're traveling to and from Austin, or want to make Waco, Texas your next quick getaway, you'll need to create a Magnolia itinerary to get it all done. In addition to shopping the expansive Magnolia Market retail store and enjoying lunch or breakfast at Magnolia Table, you can explore a furniture showroom, six new curated shops, tour a restored historic church that was moved to the Silos' grounds, sample items from new food trucks, and take your turn on the new WIFFLE ball field. The expansion project increases the Magnolia footprint from about two acres to more than five acres in downtown Waco. Translation: time to plan your holiday shopping trip for the Silos.
Here are a few new things to add to your must-do list on your next visit to the Silos in Waco:
The Shops at the Silos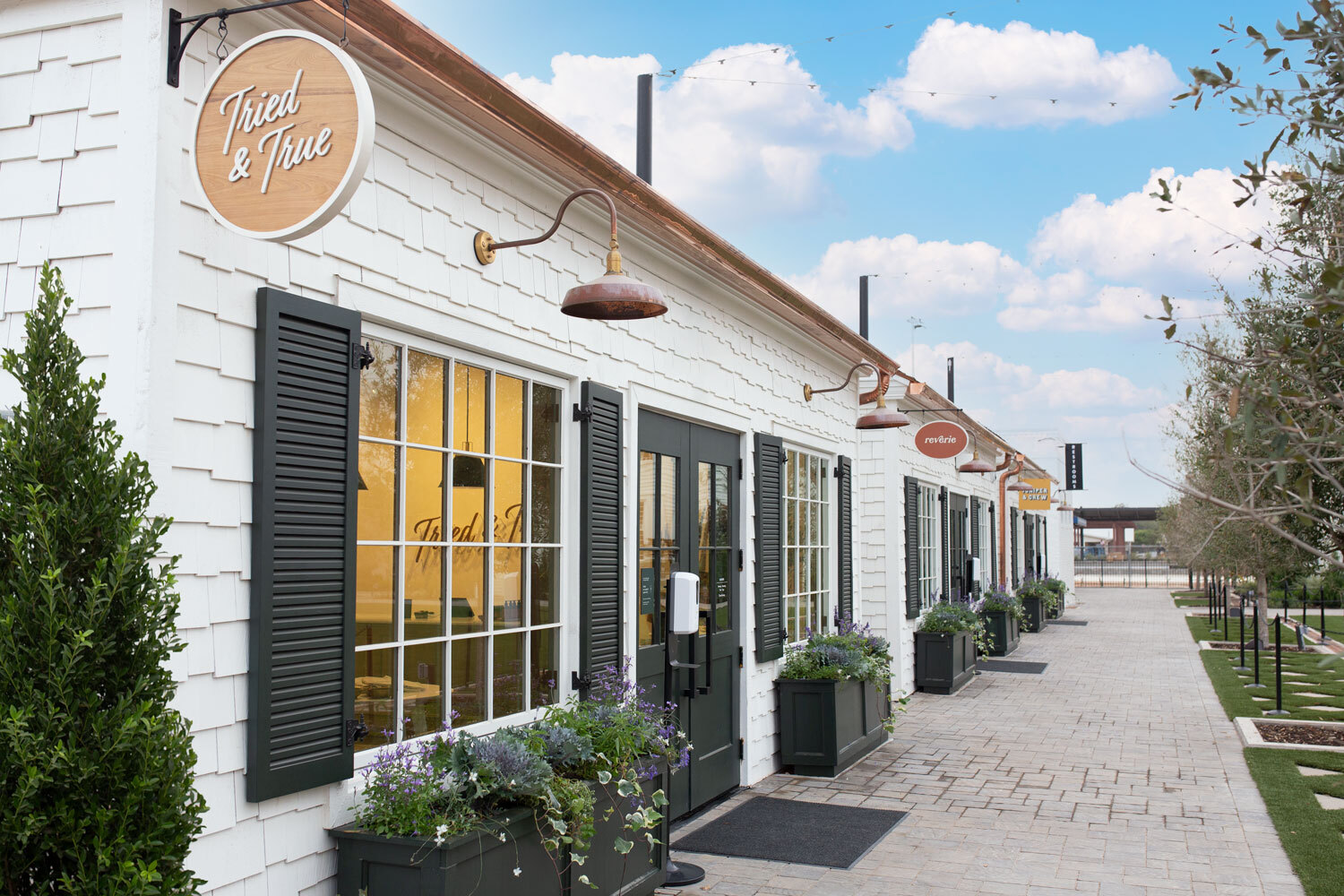 It's no secret that Joanna Gaines has a soft spot for all things quaint and nostalgic, and this is exactly what she had in mind when planning the expansion of the Silos. She imagined little shops people could explore at their leisure as they walked along tree-lined sidewalks. Part of this expansion includes six new shops—just as Jo envisioned—for exploration, discovery, and that small thrill of stumbling upon something that seems as if it was placed there just for you. Each retail shop has its own theme and unique perspective. For instance, Chapter One offers a curated collection of books and stationery; No. 16 offers an array of men's provisions; Tried & True features an assortment of bags and jewelry; Reverie offers women's clothing; Vie Bien Aimée has bath and body products; and step in Juniper & Crew for a collection of clothing and accessories for kids and babies. Learn more about The Shops at the Silos here.
Magnolia Home
[d-embed][/d-embed]
Every accessory you can imagine—for yourself or for your space—can be found at Magnolia Market, the original shop that made the Silos a vacation destination. The new Magnolia Home provides all the essentials—furniture and rugs, wall décor, and accent pieces—needed to fill a home. Whether you're starting from scratch, looking for additional pieces, or simply needing to gather inspiration for your space—this is where it happens. Magnolia Home is now open, and you can find more information here.
Katy Ballpark at the Silos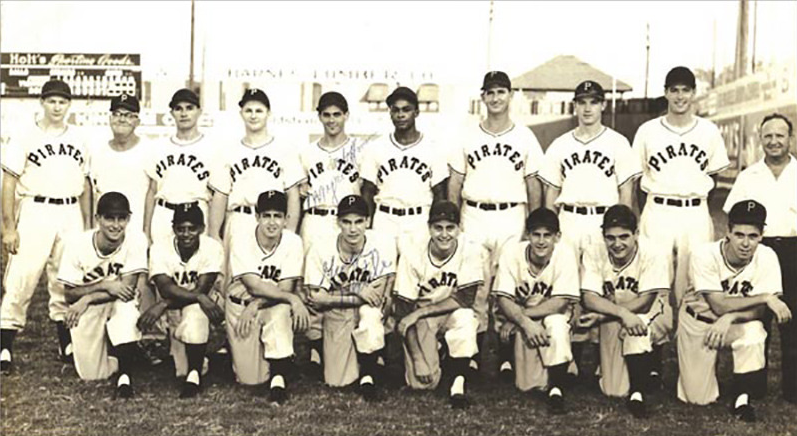 In 1905, Waco's Katy Park opened as the home field for many local baseball teams. Two decades later, a minor league affiliate of a professional baseball team officially moved into Waco and claimed the ballpark as their own. And by 1929, baseball legends including Babe Ruth and Lou Gehrig could be found playing at Katy Park. To pay homage to this history, Chip and Joanna wanted to include a smaller version of the field—a WIFFLE ball field—as a part of the Silos expansion plan.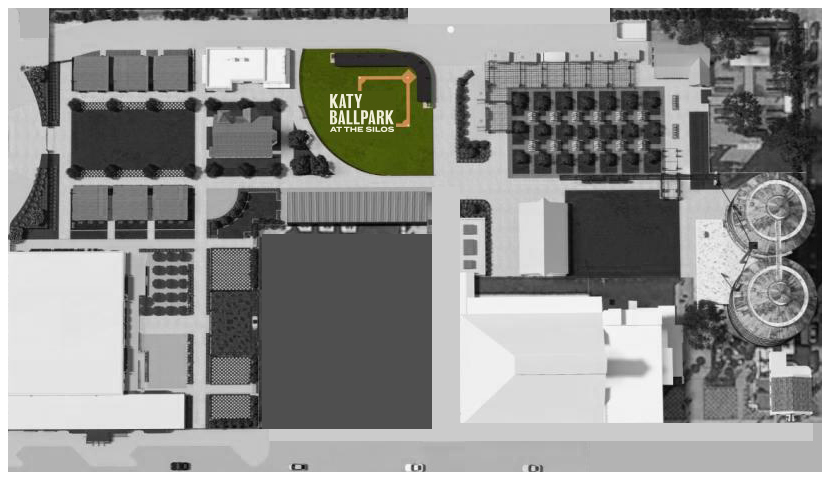 Home plate sits in the exact spot that it did all those years ago. To honor the field's previous name, Katy Park, Chip and Jo named it Katy Ballpark at the Silos. A concession stand situated just off right field serves up traditional ballpark favorites—nachos, sodas, sloppy joes, and candy. The field is a place where people can hang out or enjoy a quick pick-up game of WIFFLE ball, equipment included. Learn more about Katy Ballpark at the Silos here.
The Old Church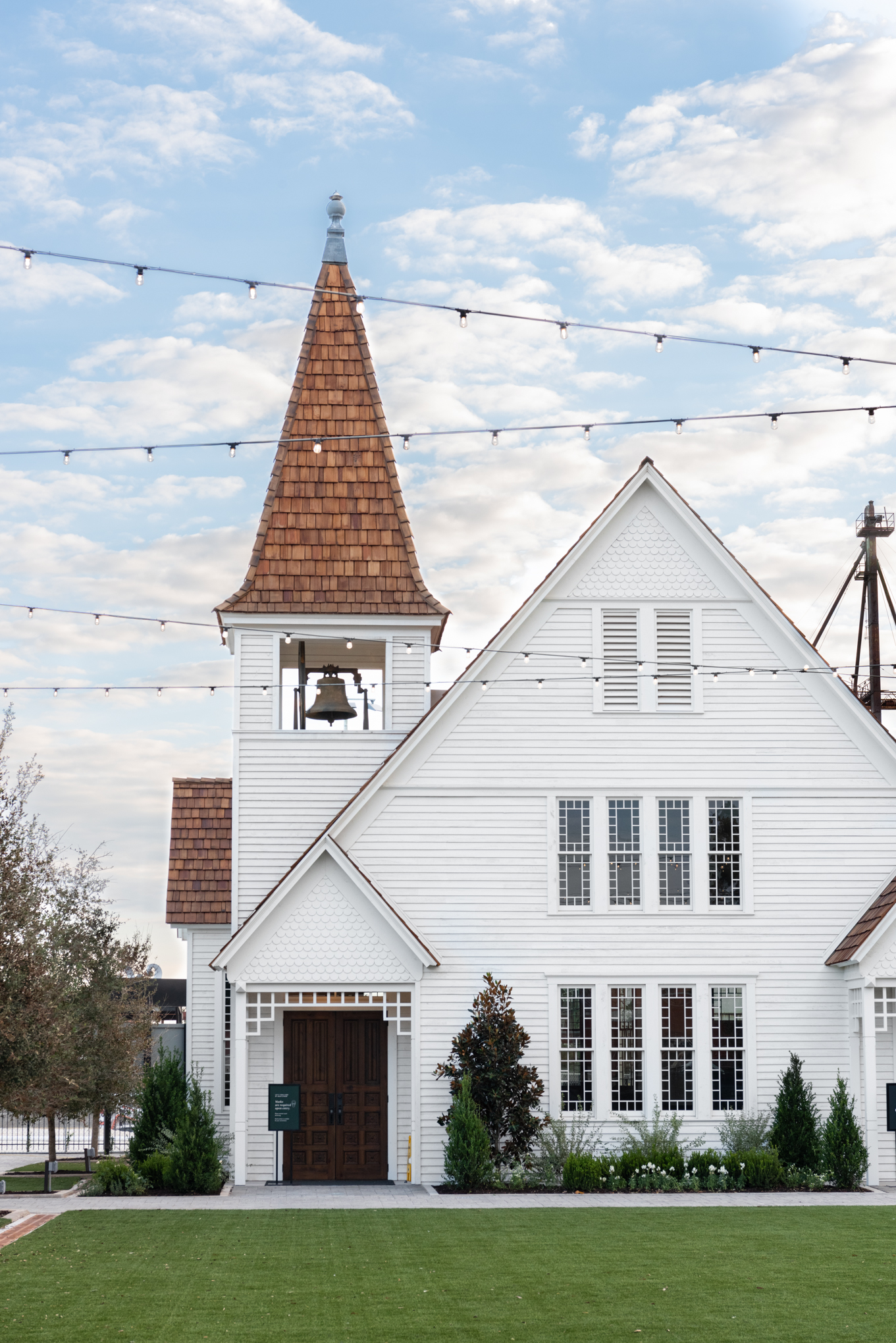 The grouping of the iconic silos on the grounds is symbolic of Waco and its rich history, and Chip and Joanna have always loved having this recognizable tie to Waco's past at the Silos. They knew they wanted this expansion to include more of Waco's history, including something that could anchor the entire property. They discovered exactly what they were looking for in The Old Church, one of the oldest structures in Waco. The building's historical charm isn't the only thing you'll be drawn to. The Old Church holds a unique story of something old being made new. Jo learned about the church several years ago when taking a drive downtown just to clear her head. Seeing the church served as a reminder of how endearing it can be to discover beauty, even when we're not actively looking for it. That day, for Joanna, it was the church's steeple peeking above the trees. Chip and Joanna have given The Old Church a new purpose at the Silos. Their hope is that this building will serve as an inspiring part of the overall Magnolia experience—one that as you pass through allows you to pause, reflect, and behold the beauty of a place with such a rich and meaningful history. You can find more information about The Old Church here.
To learn more about Magnolia's expansion and to stay up-to-date on the latest grounds updates, visit magnolia.com/blog.
The Silos and are located at 601 Webster Avenue in Waco and open from 9 a.m. to 5 p.m. Monday through Saturday.
Per a city order, all city businesses require employees and visitors to wear masks or alternate face coverings when multiple people are in the same room. Additionally, anyone above the age of 10 must now wear a mask or face covering (scarf, bandana, etc.) in any public place where maintaining roughly six feet of separation would be difficult or impossible. All guests are expected to abide by these policies when visiting any of Magnolia's businesses. You can find more information about on-site COVID safety precautions here. Explore everything the Silos has to offer at magnolia.com.
Signup for D Exclusive
Get partner offers, discounts, and more delivered right to your inbox each week.