FAB CBD is delivering lots of love and light to customers and those in need this holiday season. During FAB CBD's special Black Friday Sale, stocking up on your favorite products means giving back to others in an extraordinary way.
The 2020 holiday season is almost here. And with Black Friday just a few days away, now is the perfect time to shop for the ones you love, and maybe even stock up on some favorite FAB CBD products for yourself.
This year has been a year unlike any other. The recent COVID-19 pandemic has caused families to struggle with debt and hunger, higher demands on schools to obtain vital technology in order for students to be successful while doing remote learning, and many small businesses to fight for survival amid harsh restrictions. Along with every one of the issues caused by COVID-19, there still remain existing issues that continue to weigh heavy on the hearts of the American people as well as people from around the world.
Sharing Love, Appreciation, and Goodwill Towards Others
This holiday season, with the help and generosity of customers, FAB CBD is doubling down on its charity efforts through the Black Friday Sale by donating money to help lift up a struggling small business as well as making a financial donation to charities that help find missing children.
"We are going to donate over $10,000 to different charities that are out to help find missing children. There are some 400,000 missing kids in 2020. That is just wild to think about," said FAB CBD's founder in a recent statement. "We are also donating over $10,000 to a struggling business that is living a nightmare right now through COVID-19. We are entrepreneurs, so we understand the struggle. We were able to successfully navigate through COVID-19, but not everyone else was able to, so we want to help."
Supporting Small Businesses By Enabling Them To Thrive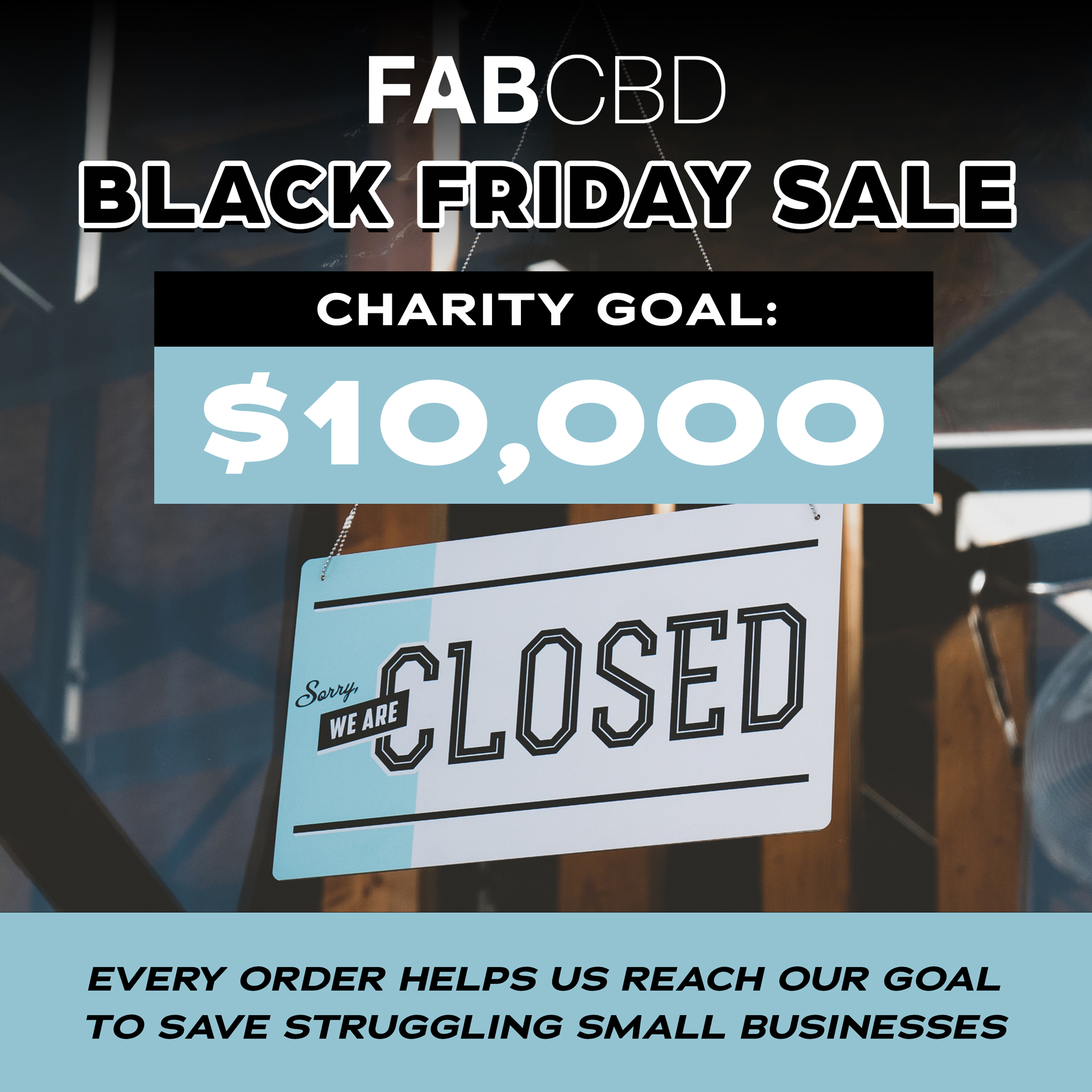 In May of this year, researchers at the University of Illinois, Harvard Business School, Harvard University, and the University of Chicago conducted a study that found at least two percent of small businesses in the United States permanently shut their doors due to the COVID-19 pandemic. This seemingly small percentage translates to well over 100,000 businesses that have closed their doors forever.
Small businesses are the lifeblood of any community. Not only do they enable their communities to thrive, but they also offer residents many unique products and services that cannot be purchased at big-box retailers. Small businesses have a charm and character that keep people coming back for more. Likewise, to regular customers and members of the community, small business owners are just like family. The U.S. Small Business Administration, or SBA, states that small businesses account for 99.9% of companies within the United States. By definition, a small business is one that consists of less than 500 employees.
According to the U.S. SBA, less than 80% of businesses will survive past their first year, and only about half survive for five years or more past that. Small businesses are so vitally important to communities because they provide jobs for almost 60 million workers throughout the United States. Therefore, the dwindling and death of small businesses must be prevented if our communities wish to continue growing, thriving, and flourishing. This year, thanks to the continued support of customers, the FAB CBD team has graciously and whole-heartedly accepted the mission to bolster and lift up a struggling small business.
Shining A Spotlight On Missing Children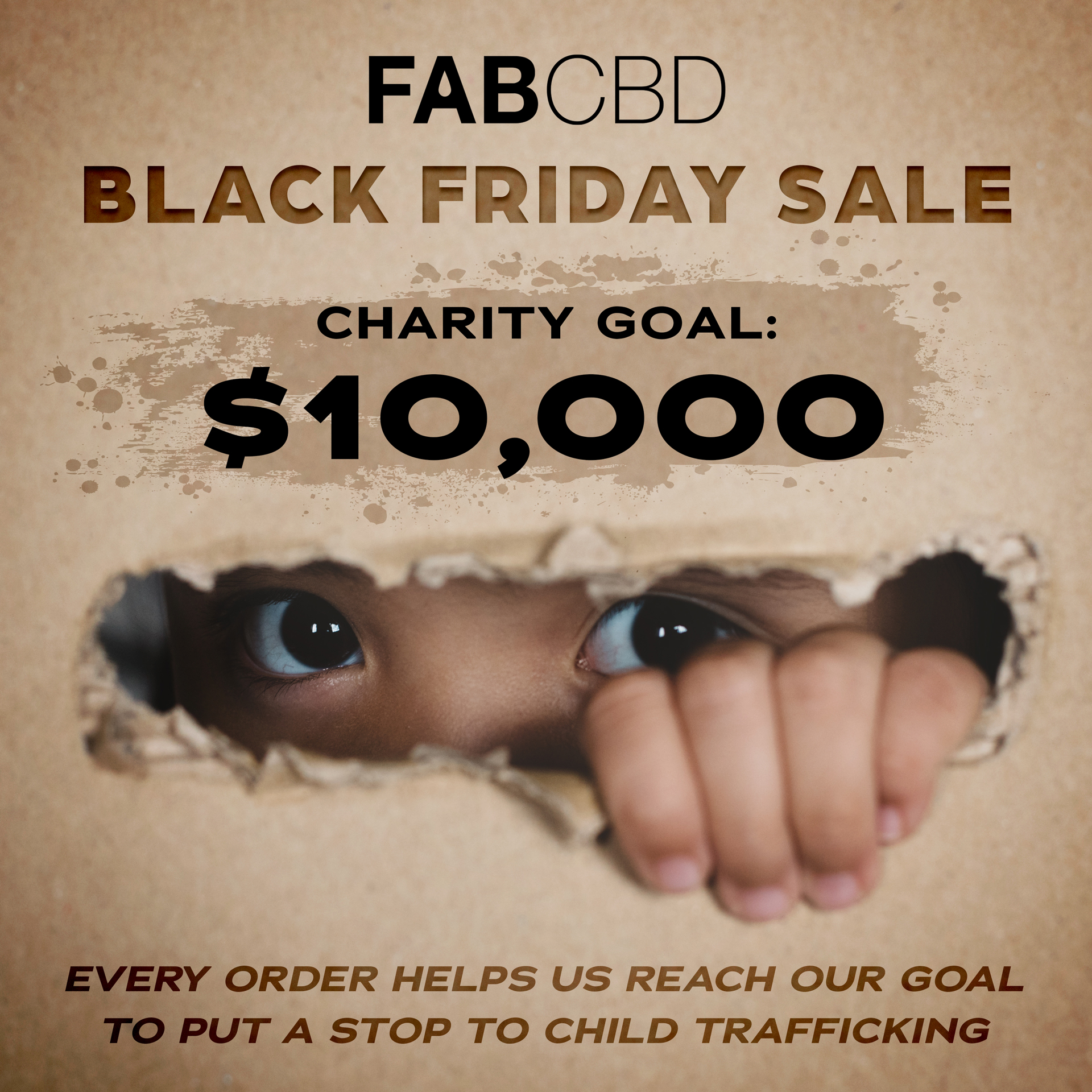 As previously stated, FAB CBD's other mission is to donate vital funding to charities that help locate and rescue missing children. According to the Trafficking Victims Protection Act of 2000, at least 700,000 people, primarily women and children, are trafficked within or across international borders. Moreover, approximately 50,000 women and children are trafficked into the United States every year.
The National Center for Missing and Exploited Children, or NCMEC, states that according to the FBI, there were 421,394 National Crime Information Center, or NCIC, entries for missing children in 2019 alone. Finally, on its website, the NCMEC reports that in 2019, of the nearly 26,300 reported runaways, 1 in 6 were likely to be victims of child sex trafficking.
While the statistics on missing children are absolutely astounding, the exploited children statistics on NCMEC's website are truly both shocking and staggering. The NCMEC also operates the CyberTipline, a nation-wide resource for both the public and electronic service providers to report suspected child sexual exploitation. Since the inception of the CyberTipline, the NCMEC has received over 74 million reports that include child sex trafficking among other egregious crimes against children. In 2019 alone, the NCMEC responded to over 10,700 reports of possible child sex trafficking. Along with the NCMEC, there are a host of other organizations that work to rescue and care for missing and exploited children.
A Genuine Love Of Giving Back And Lifting Up Others
The team at FAB CBD regularly focuses its efforts on giving back by helping those in need. The ways in which FAB CBD has been able to assist others includes:
Working with our local Make-A-Wish Foundation to help grant wishes for three Milwaukee children with serious medical conditions.
Donating holiday gifts and meals to local community members in need.
Donating funds in support of Milwaukee's Northbrook Church that sought to have over 1,000 homemade masks made for the staff at The Milwaukee Rescue Mission and Care Givers in Washington County amid the COVID-19 shutdown.
Supporting a local worship center, Mix Church of Milwaukee, with a $5,000 contribution to help alleviate the financial strain for the church and its members during the COVID-19 shutdown.
Donating $5,000 to the Watering Seeds Organization to help make it possible for the charity to provide education, training, and adaptive sports equipment to help wounded veterans and challenged individuals.
Working in partnership with the local Milwaukee branch of Feeding America to secure a $10,000 donation to help supply food to struggling individuals and families amid the COVID-19 shutdown and beyond.
Partnering with a handful of local schools in urban Milwaukee areas to donate over 50 Chromebooks to students whose families lack the technical support they need to carry on distance learning amid the COVID-19 shutdown.
Working Together With Customers To Make A Difference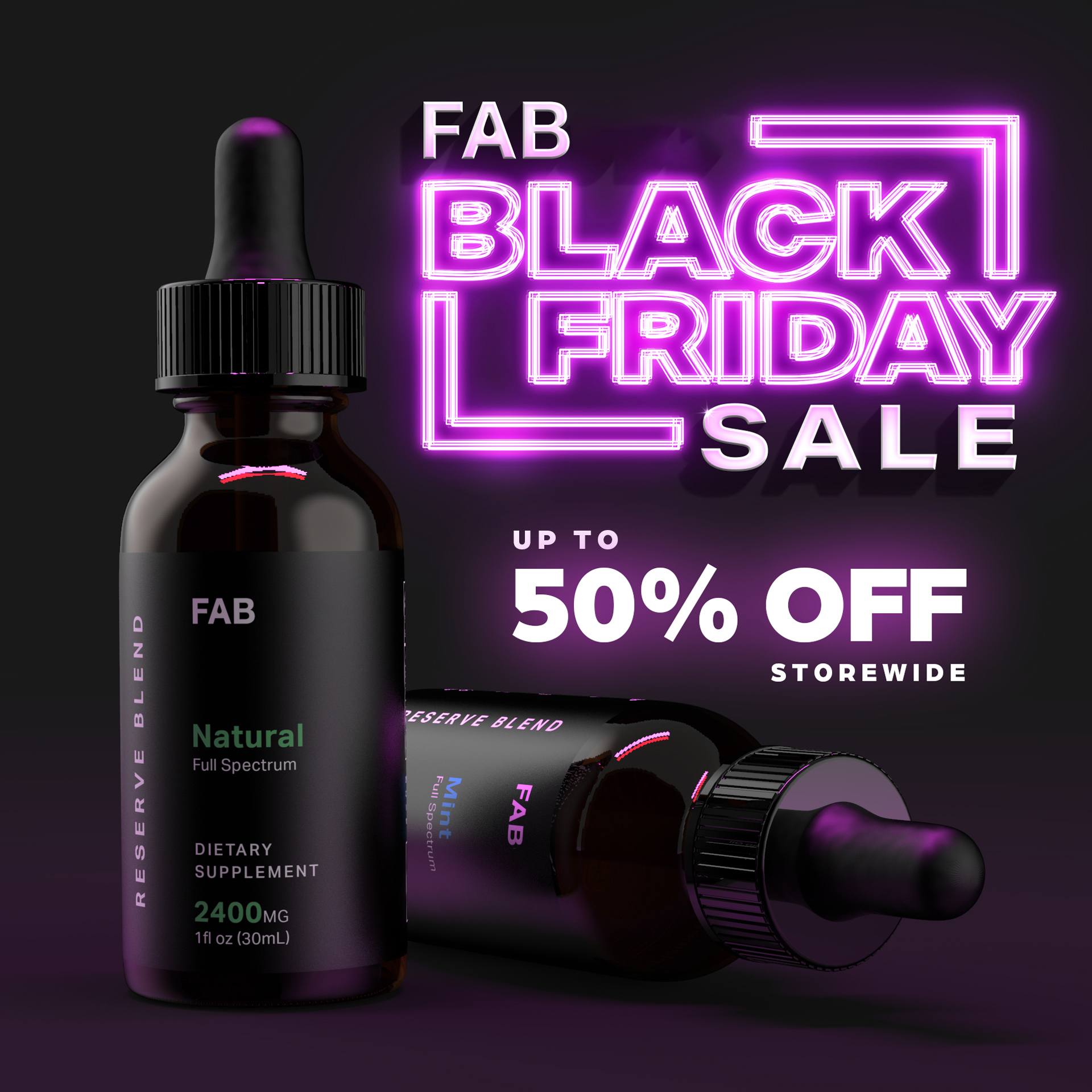 This year, when customers shop FAB CBD's Black Friday Sale, they will be helping the FAB CBD team make an impactful difference in the lives of a small business owner and survivors of child abduction/child sex trafficking. Don't miss out on this special opportunity to help others while you stock up on your favorite products.
Since 2017, FAB CBD has been on a mission to revitalize customers' health through its high-quality full-spectrum CBD products. The FAB CBD team wants everyone to live a healthy lifestyle through the innovation, science, and top-notch products that are crafted at FAB CBD, FAB Nutrition, and FAB Pets.
FAB CBD is best known for its highly-rated CBD products that include:
During FAB CBD's Black Friday Sale, customers can shop all products for up to 50% off storewide. All products will be marked down. No coupon code is needed.
From the FAB CBD family to yours, we want to wish everyone a very blessed and bountiful Thanksgiving.
The FAB CBD Black Friday Sale runs from November 17-30, 2020.
Signup for D Exclusive
Get partner offers, discounts, and more delivered right to your inbox each week.