"Choirs are known as the fire-breathing dragon of the COVID world in the arts," says Sean Baugh, artistic director of Turtle Creek Chorale, the beloved and acclaimed 250-voice, primarily-gay men's choir. "When you sing, you produce about four times the amount of airborne particles than you normally would while you speak. It's a little nuts! So, getting together in close proximity and singing is not the safest activity you can participate in," Baugh explains.
Choirs have been identified as super-spreaders for the virus, and there have been several instances in which a surge in cases has been traced back to a situation that involved singing. However, in his research on the connection between COVID and choirs, Baugh discovered a ray of hope. He learned of a choir in Ohio that was able to continue singing together while still keeping its members safe by holding rehearsals in a parking garage. Baugh was thrilled at the prospect of being able to bring his close-knit group of choir members together after such a difficult few months, and he found the perfect venue to hold the event—a vacant parking garage.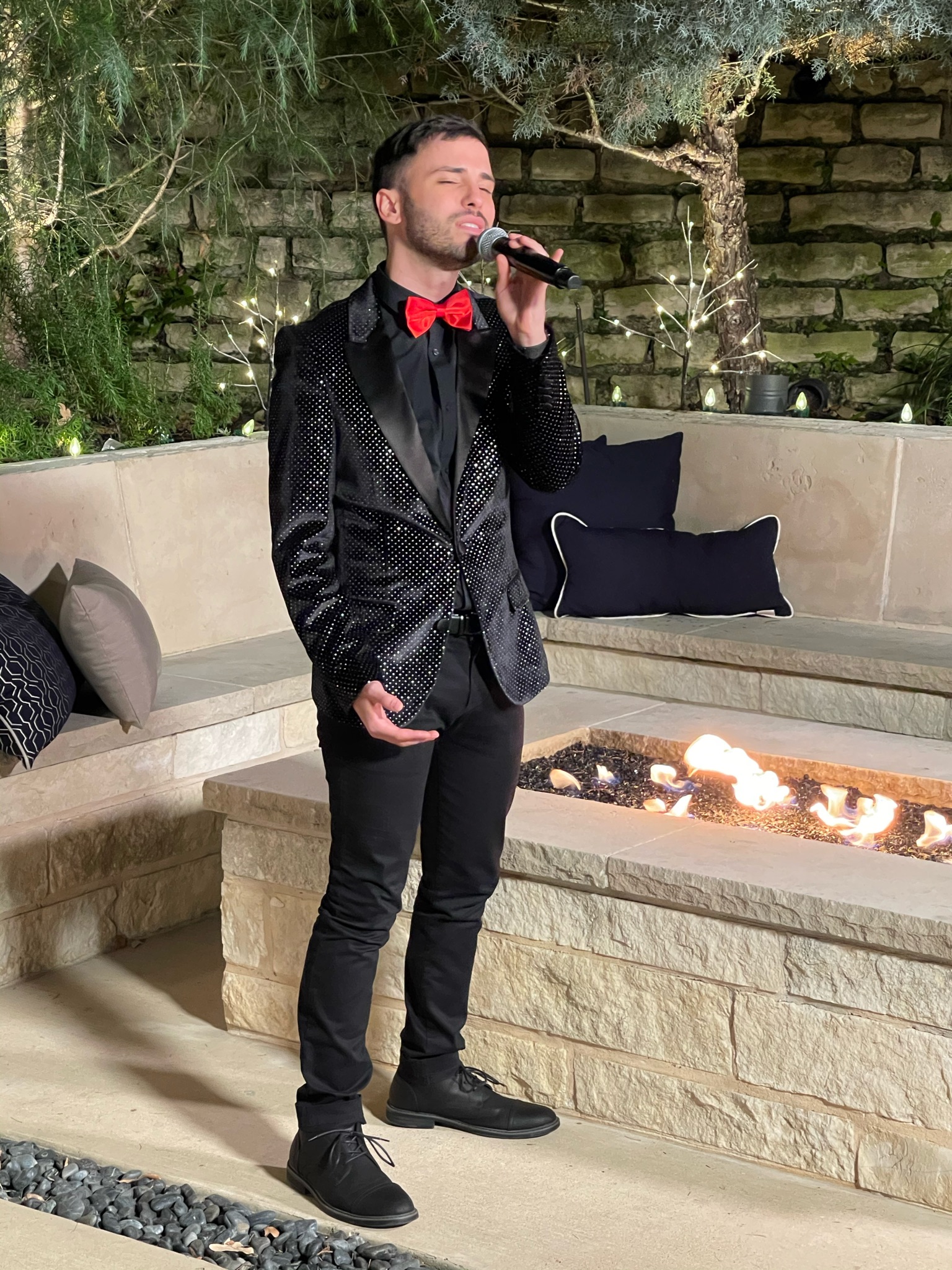 He and the Chorale planned a show that would feature distanced, masked singers staged in the parking lot with a distanced, masked audience looking on. But as the October date for the performance neared, COVID cases began climbing to new heights, forcing Baugh to cancel the concert. "We worked really hard on that event, and the guys were incredibly excited about it," he said, which made for intense disappointment at the news of the cancellation. Instead of lingering on the frustration, though, the staff of the Turtle Creek Chorale regrouped and set their sights on the next big show, Holidays Unmuted.
"Holidays Unmuted", whose title is a reference to the mute function on Zoom and its many misuses, will be presented online at 7 pm on December 11th. This virtual event will be different from the in-person holiday shows that the Chorale has held for the previous forty-one years, which are typically among the most popular holiday events in Dallas, but it will maintain the cheeky humor, upbeat tone, and, of course, excellent music for which the shows are known. Beloved local actor, B.J. Cleveland, will host the show as Liza Minelli, and the format of the program will be a throwback to television holiday specials from the 1960s. There will be plenty of surprises, but traditional elements of the Chorale's holiday shows will remain. As they have for decades, the Chorale will honor lost members, and they will close the show with a performance of "Silent Night" in sign language.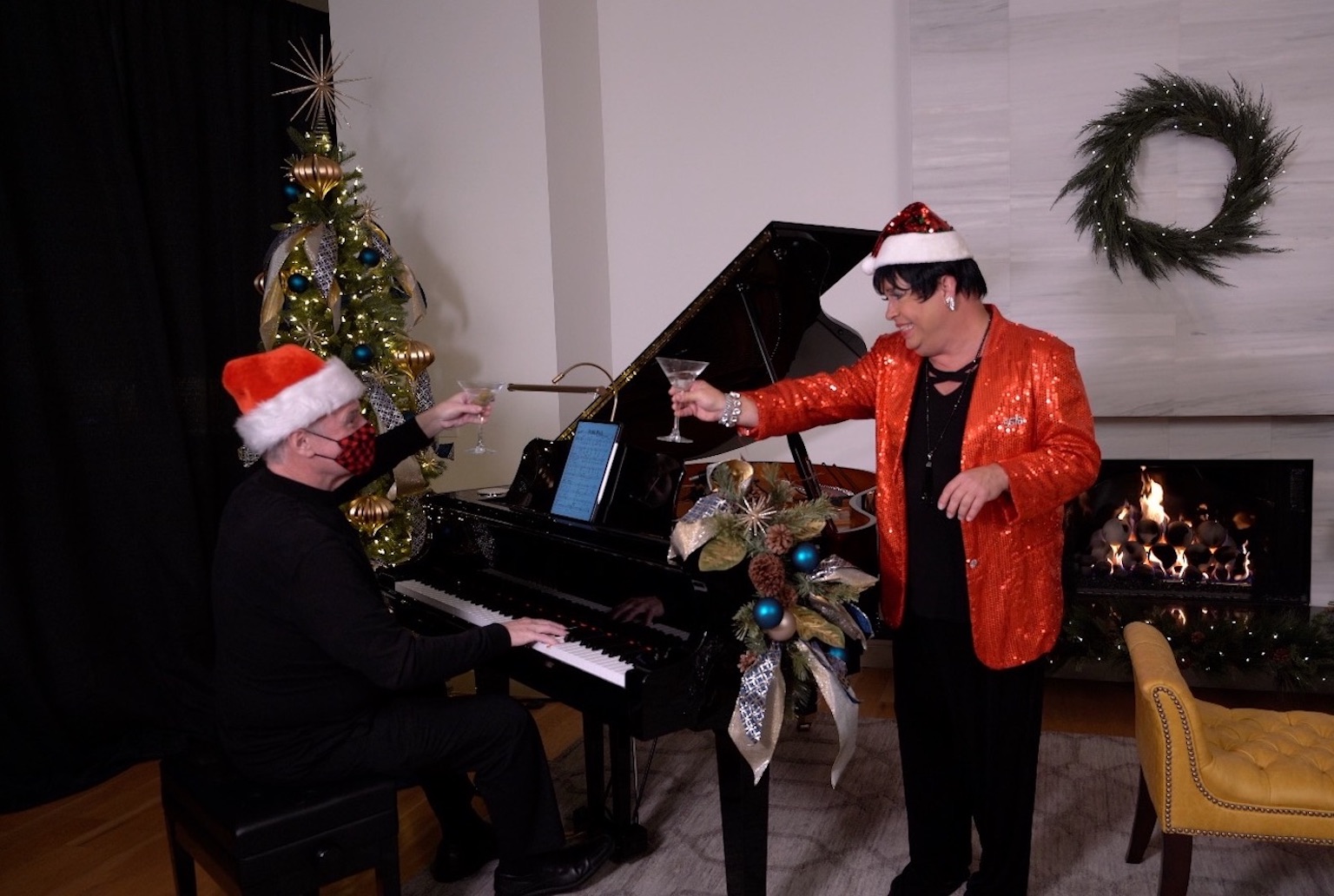 The Turtle Creek Chorale will also perform on December 20th at the Reliant Lights Your Holidays, presented by the AT&T Performing Arts Center. Members will sing carols in small, masked groups to visitors taking in the 550,000 LED lights that will decorate the downtown arts district. The Texas Ballet Theatre and Dallas Symphony Orchestra are among the other participants in the celebration, which will run from December 4th through December 20th.
In addition to the holiday events, the Chorale has devised another way to connect with others through song in the COVID era. Their new podcast, OffStage: Concerts and Conversations, includes music from its members and discussions on timely topics. Baugh says, "This is a brand-new thing for us. We recognized that during COVID, our performance opportunities were limited, and we needed to find another way to get our message out there." Several episodes have been released and can be accessed across all major podcast platforms.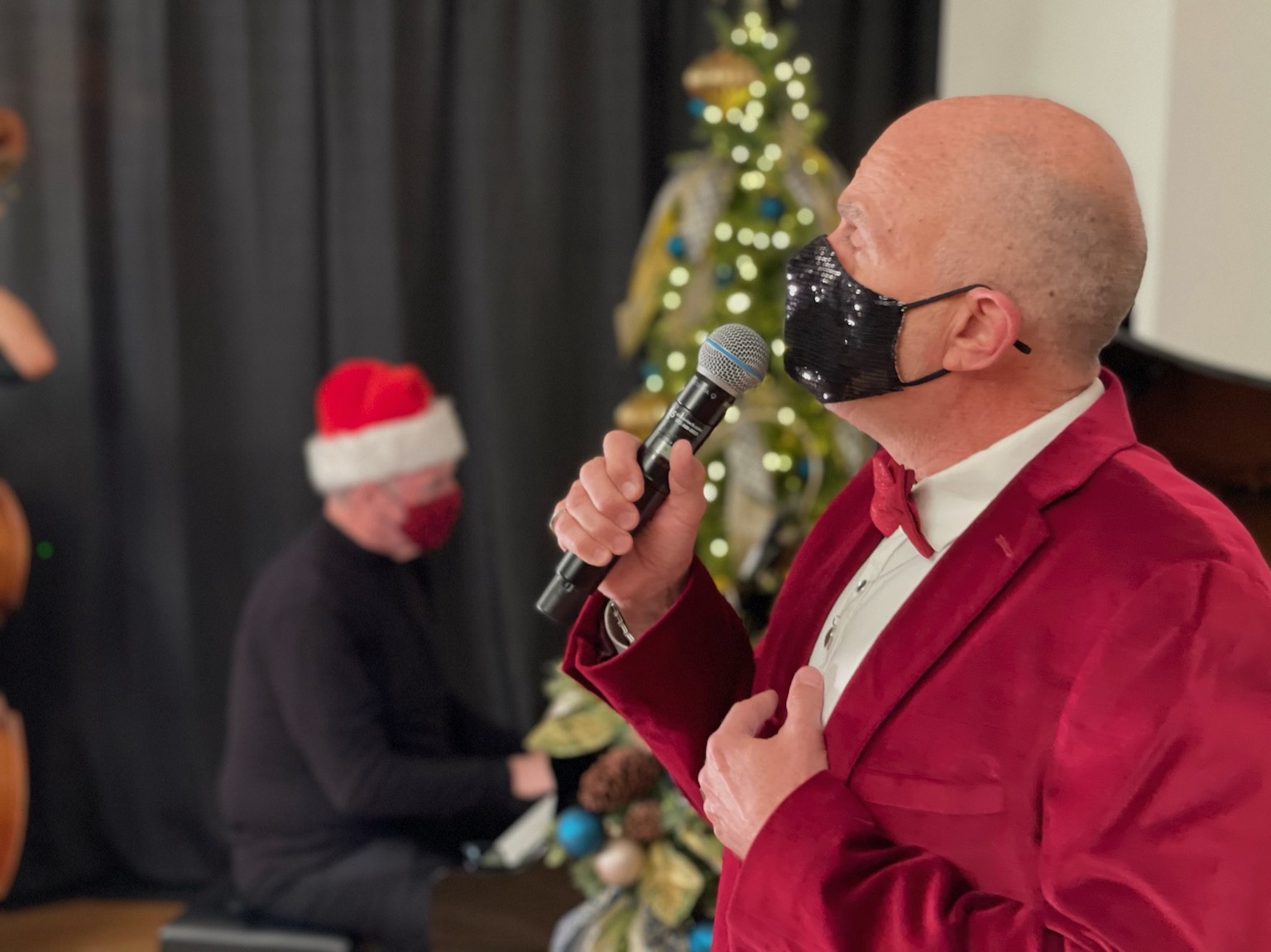 Baugh and the Chorale members are already looking forward to the time when it's safe to sing together indoors again in 2021. Baugh reveals, "The very first show is going to be an in-person holiday concert called Holidays Interrupted. No matter the weather, no matter if it's even in the middle of summer, our first concert back will be a holiday concert with everything you would expect from a holiday concert. It's just going to be a blast!" We can't wait. In the meantime, "Holidays Unmuted" will provide the good vibes and great music that Chorale fans have been craving.
For more information on the Turtle Creek Chorale, OffStage: Concerts and Conversations, and "Holidays Unmuted", visit turtlecreekchorale.com.
Signup for D Exclusive
Get partner offers, discounts, and more delivered right to your inbox each week.