New Build in an Old Neighborhood Is the Perfect Dallas Combination
You get all the timeless charm without the hassle of things falling apart.
The situation is all too familiar. You're in the market for a family home and have to make a choice. Do you want to live in a great neighborhood in an old home or do you want to live in an area that might be a little less established and enjoy the benefits of a new build? This 2020 construction by Nichols and Judy Custom Builders allows you to have both—a new construction that also happens to be in a storied North Dallas neighborhood. The best of both worlds can officially be yours.
Walking into the home you are taken by how the windows and doors bring in the most magnificent light. There is a formal dining space and an oversized office at the front of the home that leads to a truly stunning kitchen that any chef would drool over. The space has marble countertops and backsplash Sub Zero and Wolf appliances, an ice maker, and a second dishwasher. Custom glass front lighted cabinetry provides beautiful storage options. Trust us when we say that people always end up congregating in your kitchen regardless of how big your home is, so you might as well make sure that yours is equipped with the best, right?
Another fun feature of this home comes in the form of a slider door that brings the outdoors in and allows guests to truly enjoy the bottom level in its entirety. It seamlessly connects the indoor living area to a patio area complete with a fireplace, fan, and a remote-controlled phantom screen. It is the best of indoor-outdoor living and something that we have learned in quarantine is so, so essential to our daily happiness. Dallas has a lot of great weather, and it is a shame to miss a moment of it. Speaking of, the backyard oasis also has a custom pool and spa and a built-in BBQ area with a grill and built-in refrigerator.
Downstairs also has a grand primary bedroom with an equally grand bathroom and closet. The closet, in fact, has a built-in vanity that allows for the fashionista of the home to sit a spell, coffee in hand, while getting ready for the exciting day ahead. The downstairs also has a guest room with an en suite bathroom. There's a lot of space, however, after touring we are confused about how we ever lived without all of it.
Upstairs is where the fun happens. There is a media room and game room with extensive media built-ins. Whether you are watching a movie or the big game, this house is the perfect place to cozy up and enjoy. There are also three additional, oversized guest rooms with their own bath. We are talking large enough to be a primary room, but away from the hustle and bustle of the house so that your guests or your teenagers can feel like they have some private space.
This home is calling and all you have to do is answer. Will you?
__________________________________________________________________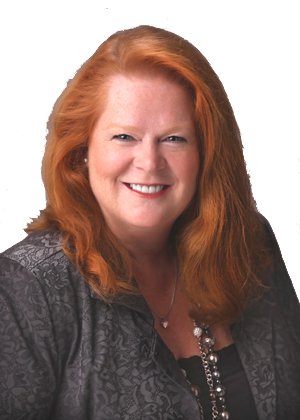 Julie Lewis
(o) 972-335-6564
(d) 972-897-6506
[email protected]
A real estate professional for more than 24 years in the Dallas Market and communities North of Dallas, Julie Lewis is known for her integrity, honesty, and sincerity in all her dealings. Her main goal in business is to be someone her clients and colleagues can put their trust and faith in. Every transaction, she believes, is always about her customer. It's about exceeding expectations on all occasions and doing what I say I will do – in your time frame, not mine. It's about aligning your vision with my experience and presenting you with exciting choices that make the process what it is meant to be – Fun and Productive. Key to Julie's success has also been the result of her patient demeanor and dedicated work ethic. She knows how to listen, and is generous in offering information when requested and needed. Her main goal is to understand her client's needs and build a relationship that will last for years. She is fortunate that she has worked with many of her clients several times, as well as most of their friends and family! When working transactions for her buyers and sellers, Julie is assertive and effective without being too aggressive. While she is a strong negotiator and advocate for her clients, she is just as much a compassionate, friendly, humorous partner who eases a process that can often be quite stressful. Julie has been happily married for 28 years, and when she has any downtime, enjoys relaxing at their boathouse, and spending time with friends and family.
Julie would love to start working with you!! Please feel free to contact her by phone number, email, or by clicking on the contact button above.
Concierge Level Executive Relocation Experience
Original Member – Starwood Advisory Board (Frisco, Texas)
Extensive Luxury & Custom Home Construction Experience
Referrals Handled w/Platinum Svc & Huge"Thank You
Personable, Professional, Takes Care of Details