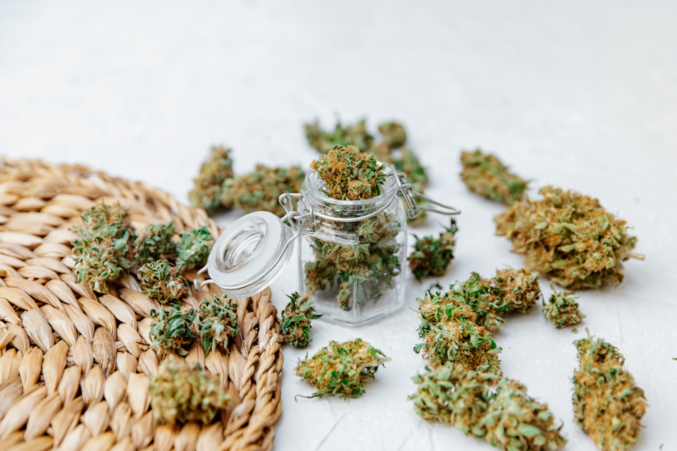 CBD Flower: Best CBD Hemp Flower Strains in 2020
All signs point to CBD hemp flower as the next big thing.
By Blue Ribbon Group
Published in Sponsored
October 28, 2020
3:13 pm
Almost everyone has heard the word cannabidiol, also known as CBD. Many of you may even be using it. The CBD business has gained immense popularity because of legal recognition in several countries.
With new and upcoming research, CBD is displaying favorable results in several medical sectors. The highlight of CBD is pain relief. Many people consume it to get rid of stress and anxiety as well.
In terms of bioavailability, CBD hemp flower is the frontrunner in comparison with extracts and topical CBD products. It interests a lot of people, and hence they're looking for the best and reliable brands online.
With a surplus of new brands and new products, it can get hard to understand the difference between what's what. Our job through the Best CBD Flower is to present a reliable guide with the best brands and products that you can find online.
We'll tell you all about the selection criteria, unbiased product description, and our recommendation.
So, here's a look at our favorites.
Premium CBD Hemp Flower Brands Online
Cheef Botanicals – Best Quality and Value
Cannaflower – Versatile Range of Strains
CBD American Shaman – Best CBG Flowers
Selection Criteria for CBD Flower Buds & Strains 
While going through a sea of brands and their products, there are any attributes to look through and understand. So, to make it easy, we've carefully devised the selection criteria that can be quite helpful.
Growing Practices
When it comes to herbs, natural is always better. You want to be sure of the chemicals that are entering your body.
When it comes to CBD, you should indulge in brands that follow organic practices and disassociate themselves from using harsh chemicals.
For this reason, we've focused on checking which brand follows the organic method of growing their hemp.
Brand Reputability
Before indulging with a particular brand's products, ensure to find out whether it's authentic and reliable. You can't participate in programs going in blindfolded.
We've made it a point to make thorough checks on whether the brands are trustworthy and reliable. The best way to find out information is to go to the source, the customers.
Clarity and Directness
Most customers want to know what's going inside their CBD buds and how the processing works. That's why several companies follow a total-transparency policy.
We've checked whether the companies offer authentic results for third-party lab tests and disclose crucial consumer-related information.
Shopping Experience
A convenient shopping experience goes a long way in building a brand's reputation and long-term customer relations. The same goes for CBD products, wherein the shopping experience needs to be approachable for the consumers.
We've had a look at the shopping experience each brand exhibits. From their customer service to their marketing, we've checked it all out.
We'll give you our verdict and thoughts based on the all-around factors for each brand that we're going to cover. No bias but only honest reviews.
Now, without further ado, let's look at our favorite for the Best CBD Flower.
Best CBD Flower Brands Online
Cheef Botanicals is a combination of organic practices and all-natural CBD products. Their mission is to enlighten the people about the safe and natural healing properties that are available in the hemp flower.
Ever since its inception, the brand has developed a glorious reputation for itself in the cannabis industry. All thanks to their premium quality CBD products, they've reached the front position in the market.
Instead of chemicals and pesticides, the brand strives to work with organic and natural alternatives. Their outlook is towards harboring safer practices for the CBD flower.
Another great attribute that makes them stand out is the thirty-day money-back guarantee. Along with this, you can also avail of the fifteen-day grace period that allows you to request a refund.
Here's a look at some of their most famous strains:
Hawaiian Haze is a premium-quality CBD Hemp Flower which the company claims to be 100% naturally grown. The strain contains a total CBD of 18%, which makes it highly enjoyable.
It delivers a smooth and balanced taste, which makes you feel refreshed and revitalized. The strain is quite uplifting as well.
The CBD flower exhibits thin leaves and a light green color. The colors make it appear subdued, but the case is entirely the opposite.
It contains terpenes such as A Pinene, A Humulene, B Myrcene, B Caryophyllene, and few others.
The Lifter CBD strain carries a distinct sour and sweet fragrance. You can indulge in the sour taste of lemon zest and sweetness of redwood.
Similar to the Hawaiian Haze, Lifter also possesses 18% CBD. The hemp flower is perfect for witnessing peace and tranquility after a tiring day.
The lifter CBD flower is lightweight with a wisp-like appearance. The leaves possess a coating of trichomes that gives them a frosty appearance.
The strain consists of ingredients similar to the Hawaiian Haze except for Farnesene and Geranyl Acetate.
If you're looking for a strain rich in CBD, then Sour Space Candy is the perfect choice for you. With a CBD content of 20.66%, this is one of the most CBD-dominant strains available.
With unique flavors, the buds exhibit purple highlights and thin hairs. They are usually medium to large-sized.
Sour Space Candy CBD hemp flower is quite dense and heavy but results in an uplifting feeling. It's because of the large content of resin on the buds.
Sour Space Candy contains Guaiol, A Bisabolol, and Nerolidol, among others.
Sour Diesel is one of the most popular strains in the market because of its potency. It possesses a sour and gaseous aroma that has given it the name of Sour Diesel.
The buds are not as exotic-looking as the other strains but make up for it through flavor and a strong odor. The buds exhibit a green color with orange pistils.
Sour Diesel clocks in a CBD content of 20.165% and is sticky to touch. The Sativa-dominant strain consists of Linalool, Myrcene, Pinene, and Limonene.
The Cheef Botanicals hemp flower is famous for its high content of CBG and thus the name. It's quite interesting to know that Cheef Botanicals was the only brand to offer CBG-dominant strains until recent months.
The strain clocks in at a CBG content of 21.8 % and is entirely devoid of the THC content. It contains high levels of the cannabinoid Cannabigerol (CBG), which is known for its one of a kind properties.
CBG carries the term "minor cannabinoid" because it produces small traces of THC (1%), which doesn't allow the user to witness much of a high.
Growing Practices
Cheef Botanicals locally source their hemp from organic fields in Oregon. Their products are third-party tested and Non-GMO.
Brand Reputability
Even though Cheef Botanicals is a relatively newer brand, they've managed to build a tarnish-free reputation for themselves with their organic and locally sourced hemp products.
Clarity and Directness
Cheef Botanicals verify and test their products through trusted third parties. Each product undergoes tests for accuracy and potency.
Additionally, they also maintain transparency as to where they source their hemp.
Shopping Experience
The brand website is easy to navigate and quite user-friendly. All products are readily available for purchase.
They also have reliable customer support who regularly follow-up on your queries.
Final Thoughts
Cheef Botanicals is the way to go if you're looking for supreme-quality CBD hemp and flowers. With their all-natural and organic practices, Cheef Botanicals is a leading player in the business.
They offer authentic products at affordable rates, which makes the brand a favorite amongst the community of CBD users. We're also in awe of the refund policy, which is an additional advantage.
Click here to Get the Best Deal on Cheef Botanicals CBD Flower from the Official Website.
Cannaflower CBD is at the top of the league table when it comes to being transparent with their customers. The brand claims to maintain absolute transparency and step by step availability for its consumers.
The reliability and openness of the brand, along with pristine-quality flowers, results in consistent customer satisfaction. Their products are available at affordable prices, which makes it a top choice for the people.
Growing Practices
The premium CBD flower is a result of organic, slow-cured, and hand-trimmed CBD Hemp Flower. The brand's focus lies in carefully curating all-natural hemp for its users to enjoy most organically and sustainably.
The brand consistently tests their products for accuracy. All Cannaflower CBD products undergo third-party lab tests to prove their authenticity and originality.
Brand Reputability
Cannaflower holds high stakes when talking about its reputation and brand name. The company has grown immensely reliable and popular amongst the CBD industry due to its safe and ethical business practices.
They've managed to maintain an honest and ever-growing reputation over the years. The consumers' trust has allowed them to expand their business over the years.
Clarity and Directness
The company offers transparency to its customers through open viewing of the third-party lab tests. Cannaflower possesses the potential to hold integrity for all its CBD products.
Every Cannaflower product carries an original certificate of analysis.
Shopping Experience
Their website is handy and easy to approach, which makes for a seamless shopping experience. You can easily access the CBD products in a separate section and scroll through several of their products.
Each product contains lab results and detailed descriptions along with; a convenient checkout. You get the option of selecting between five types of CBD packages at different rates.
They also offer free shipping on orders over $50.
Final Thoughts
There's no denying that Cannaflower CBD is a reliable and worthy hemp brand. There's no hassle and absolute transparency.
With Cannaflower CBD, you can enjoy an all-natural and pure CBD experience without having to splurge your wallet. This quality makes Cannaflower a favorite amongst their customers.
Whether you're looking for quality downtime or a perfect evening, Cannaflower has it all for you. And the best part is the Shop by Effect option that lets you search for exactly what you need.
Click here to Get the Best Deal on Cannaflower from the Official Website.
CBD American Shaman is another leading brand in the organic and all-natural CBD industry. The company promotes wellness through highly concentrated terpene-rich CBD oil.
The oil is a derivative of natural and optimal-quality industrial hemp. The product is batch tested through Ultra Performance Convergence Chromatography.
According to the company website, CBD American Shaman products are legal in all fifty states of the United States of America. The brand follows safe methods for its products, and hence they're free from gluten and eco-friendly.
The company claims to follow the best industry standards, which makes its hemp oil sought-after in the market. It claims their patented nanotechnology allows the products to be nine times more bioavailable than the contemporaries.
Growing Practices
The focus of CBD American Shaman lies in following a sustainable micro-farming approach that has the potential to provide quality control. The company also claims to work toward the benefits of the farming community.
Brand Reputability
CBD American Shaman is highly in-demand because of its premium-quality products and one-of-a-kind services. The company puts the customers' needs as the highest priority to deliver favorable outcomes for its consumers.
They also claim to follow ethical business practices that make them renowned all over the world.
Clarity and Directness
CBD American Shaman readily invests in the Ultra Performance Convergence Chromatography to test their products. The results are available for the consumers on their website.
Shopping Experience
The entire process from the selection of the product to the checkout is quite simple and easy to understand. The website has features that make the shopping experience comfortable and enjoyable.
With detailed descriptions and a list of the product features, you can easily select the product you want.
Another advantage is the excellent customer service that is ready to help you any time of the day.
Final Thoughts
CBD American Shaman is a CBD Flower brand to keep an eye on. With organic and natural products along with stellar services, this brand is aiming for further success in the CBD industry.
If you decide to invest in products from CBD American Shaman, you're going in the right direction and won't regret it.
Click here to Get the Best Deal on CBD American Shaman's flower from the Official Site.
Secret Nature is the brainchild of holistic health practitioners and a group of cannabis operators. The company claims to provide people with a one of a kind experience that they can only get with their products.
The company promises high-quality products with consistency and bioavailability. They practice organic methods through the production of small batches.
The brand grows and processes its hemp, which allows it to foolproof the quality of the products. The focus of the company lies in an all-green and eco-friendly approach to the process of growing the hemp.
The practice is to highlight the potential and maximize the benefits of the hemp that you'll be getting. So, it's a win-win situation for you.
As a result of these all-green practices, Secret Nature's CBD flower strains are entirely natural, highly potent, and devoid of THC.
The brand features sixteen types of strains for consumers. The most popular among these are the Sour Space Candy, Cherry Cough, and Secret OG.
Some other unique strains include Cobbler #5 and the Blood Diamond. All of them possess a CBD content between 15.4% to 24.42%.
The brand possesses a versatile range of other products such as vape pens, pre-rolls, tinctures, and cannabinoid extracts.
Growing Practices
Secret Nature has a more environment-friendly approach toward growing its hemp. The company strives to bring out the full potential of its CBD flower products through natural practices and small-batch production.
Brand Reputability
Even though the company offers a wide range of CBD flowers, they're more expensive than other market brands. It could be because of the marketing techniques, wherein it brands itself as an "Artisan CBD."
However, just because the company charges more money for its products compared to other CBD companies doesn't mean they don't hold a high reputation in the market.
The company has built itself a name and found global fame within the years of its existence.
Clarity and Directness
Secret Nature maintains absolute transparency with its consumers. You can easily find the results from third-party labs that are available on the official website.
Every product from the company undergoes tests for terpenes, pesticides, potency, and residual solvents, among others.
Shopping Experience
With Secret Nature, you can relax and have a great time purchasing the products you want. The website is easily accessible and has more of a modern appearance.
The website also offers a secure checkout, wherein you can also avail of the discount and coupon codes.
Final Thoughts
Overall, Secret Nature is a one shop stop for premium-quality products with great value. You can enjoy the benefits of artisanal CBD flowers with high bioavailability.
A plethora of CBD flower products is the cherry on top of the cake. You get access to a versatile range of flavors and choices to relish.
The only drawback to this brand is that the products are overpriced. You can get the same quality products from some other brand at a lesser price and enjoy the same amount of benefits.
For more information on Secret Nature's Flower, click here.
If you're looking for a farm-to-table, terpene-rich hemp flower, then Tweedle Farms is the perfect choice for you. Oregon's premier hemp farm specializes in organic farming and brings you the finest quality in products.
Their business focuses on high-CBD strains through organic practices. The product exhibits such a high performance that many of the vape cartridge brands claim to use it for their products.
Unlike other brands, Tweedle Farms claims to pay attention to CBDa strains rather than only CBD. Cannabidiolic Acid (CBDa) is simply the organic and raw form of CBD.
The CBDa strains allow the company to deliver the same quality of benefits without compromising the body's CB2 receptors.
Here's one of the brand's top-selling product:
Four Strain Mystery Sampler
These small packets contain four different types of strains in 1g containers. Several containers weigh between 1.5 to 2g due to the small size of the buds.
The CBD flower exhibits a performance so that you can experience the perfect terpene retention. It also contains low levels of THC. However, the brand doesn't guarantee that low THC levels mean that you can pass a drug test.
The Four Mystery Strain Sampler is all-natural and Non-GMO certified.
Special Sauce
The unique strain is a combination of poppy and berries. It clocks in at a CBDa content of 19.66% along with a 0.02% of CBD content.
The flavor is one of the most popular Tweedle Farms CBD flowers and much loved by the consumers.
Growing Practices
Tweedle Farms focuses on an all-green and organic approach to growing the CBD flowers. All their products are without any kind of sprays, synthetic fertilizers, or pesticides.
They also practice a GMO-free approach to farming.
Brand Reputability
Since the brand's inception in 2016, it has been going at full speed and has gained more than enough momentum to build a decent reputation.
The brand is one of the few that offers a farm-to-table CBD flower experience without the hassles of chemicals and sprays. Their organic approach speaks volumes about their integrity and reputation.
Clarity and Directness
When it comes to being direct and transparent with its customers, Tweedle Farms is a winner.
The brand provides necessary test results with all their product packages so that you can have a look at what you're indulging in and develop reliability with it. You also get an individual breakdown of the CBDa, CBD, and THC levels.
Shopping Experience
The brand website is quite simple to follow. Getting to the CBD Hemp Flower section on the website is highly convenient.
However, the website does publish extra information and several other details that are somewhat hard to locate through the menu. It may take a while for you to understand the entire website.
Overall, the buying process is smooth and comes with stellar customer support ready to assist you all through the day. The website also offers a secure checkout process. They also offer free shipping in the United States of America.
Final Thoughts
Tweedle Farms is a delightful twist on the conventional CBD flowers. Their farm-to-table attribute is what makes them stand out from the rest of the brands.
They have a full understanding of what goes inside their products and claim to guarantee the organic process. So, in a way, you don't have to worry about the authenticity of their CBD flowers.
All things considered. Tweedle Farms is an impeccable brand for CBD Hemp Flowers and can continue to give tough competition to other brands if it continues to work the way it does.
For more information about CBD Hemp Flowers from Tweedle Farms, click here.
Difference Between Hemp Buds and Marijuana
Similar to the rest of the world, you may be of the misconception that hemp buds and marijuana are the same things. However, that's not the case.
Let's look at how hemp buds are different from marijuana.
Unlike hemp buds, marijuana is rich in THC. Tetrahydrocannabinol (THC) is what gives marijuana users the high they want. THC acts as a psychoactive component and allows the users to experience a high point.
Hemp flowers, on the other hand, are rich in CBD. Legalized hemp should contain no more than 0.3 to 0.5% of THC content.
What's interesting is that marijuana and hemp are the same plants. However, hemp comes under the classification of non-toxic cannabis. It means that hemp either contains small or no THC content at all.
Hemp has been around for quite a long time. What's unknown to many people is that hemp is one of the first plants to be successfully cultivated by people.
Due to its popularity and properties, hemp is a part of a surplus of industries even today. Hemp receiving legal recognition in several countries across the world has made things easier for more extensive research.
Hemp also forms a crucial constituent of the pharma companies who are tirelessly working to execute strains that can be beneficial in medicines without harnessing the mild psychotropic side of it.
Will You Experience A High from Smoking CBD Flower?
The Tetrahydrocannabinol (THC) content in marijuana is what gives the users a kick to their brain. You can think of THC as a psychoactive agent that causes impairing effects.
The CBD flower either possesses a minor percentage or no THC content at all. The THC content in the CBD flower is generally 0.3%, which is not enough to cause impairment or drowsiness.
However, effects from CBD flowers include a positive boost to your mood. Several studies depict the use of CBD flowers as cognitive enhancers. These studies claim CBD flowers to possess the potential for further research to gauge the full effects they may exhibit.
Due to CBD's natural properties, some studies suggest that it may help regulate anxiousness and help treat insomnia. However, this doesn't have the support of the Food and Drug Administration (FDA).
As such, the use of CBD Hemp Flowers is not intended to diagnose, treat, or prevent any disease.
Is the Online Purchase of Hemp Flower Legal?
You don't have to worry about purchasing CBD Hemp Flowers online. The process is legal in all the fifty states of the United States of America and safe.
The United States of America allows its citizens to purchase and possess hemp buds without any restrictions. It's because of the 2018 Farm Bill, which makes the sale of hemp products containing less than 0.3% THC levels legal.
However, you do need to make sure that you're purchasing from verified sources and what you're buying is indeed hemp and not marijuana. As a reminder for you, industrial hemp contains less than 0.3% of THC levels.
Before buying, ensure to ask the dealer about the THC levels and the legality of the product you're buying from them.
Will CBD Flower Show Up on A Drug Test?
With the current times, many workplaces and offices require mandatory drug testing. As such, consumers of CBD Hemp Flowers may have a concern about it showing on the drug test.
Conventionally CBD levels don't show up on drug tests. However, CBD Hemp Buds contain less than 0.3% of THC levels, which can be concerning. Modern drug tests possess the ability to detect even the smallest threshold of THC in your body.
Overall, yes, there's a chance that the CBD Hemp Flower will show up on your drug test. But it may also depend on when and what type of test you're taking.
What Attributes Constitute A Premium CBD Hemp Flower?
When looking for a CBD Flower, several factors separate the performance and quality of the products.
Here are a few factors you need to consider when purchasing a CBD Hemp Flower:
Terpene Profile
The terpene content in a hemp flower plays a crucial role when it comes to your overall experience with the taste and smell of it. Terpenes are the primary elements that form a distinguishable difference between various strains of the CBD Hemp Flowers.
CBD Levels
If you want CBD Flowers for management of pain or the myriad of health benefits, then a high CBD content is what you need.
A conventional CBD Hemp Bud contains somewhere between 10% to 15% CBD levels. However, there are also CBD-rich strains that can have a CBD content of up to 20%.
Thorough Processing Methods
When you're thinking of buying a CBD flower product rather than an extract, you need to be sure of the process it has undergone. Is the product organic? Is it trimmed and cured well? These are some questions that you need to ask yourself and the seller.
Nowadays, many companies are upfront about their products and provide open access to their third-party tests.
However, the average consumer can differentiate based on the look and feel. Pay attention to the appearance and smell of the product. If it still contains seeds, the texture feels wet, or it smells unusual, you should refrain from using it.
Conclusion: The Best CBD Flower on the Market
Searching and finding out the best CBD Flower product from a never-ending sea of brands can be a difficult task. Several factors go into making the right choice.
Our recommendation is to go with Cheef Botanicals. Their portfolio consists of a wide range of premium CBD Hemp Flower strains that have a surplus of effects on relieving anxiety and stress.
They also invest in trusted third-party lab tests to verify their products' accuracy, which the buyers can check out on their official website. So, you can relax knowing that you're getting the best there is in terms of organic and natural.
Now that you've read all through the Best CBD Article, you know what goes into making the right choice and where you can spend your money.
NOTE: This is a paid sponsored post by Blue Ribbon Group and is in no way affiliated with D Magazine.